THE #1 APP FOR SPORTS BETTORS
Get it now for free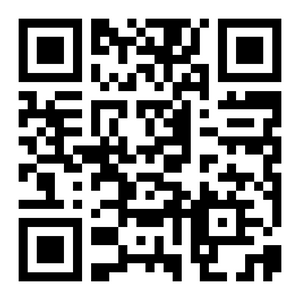 Get it now!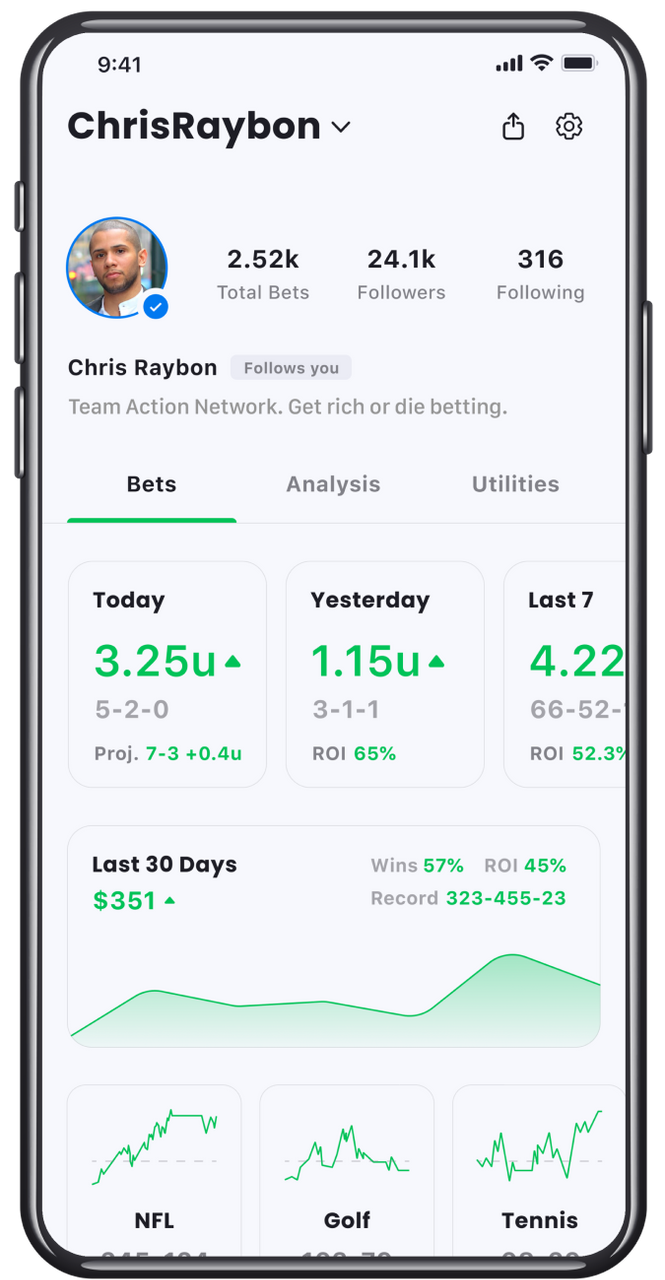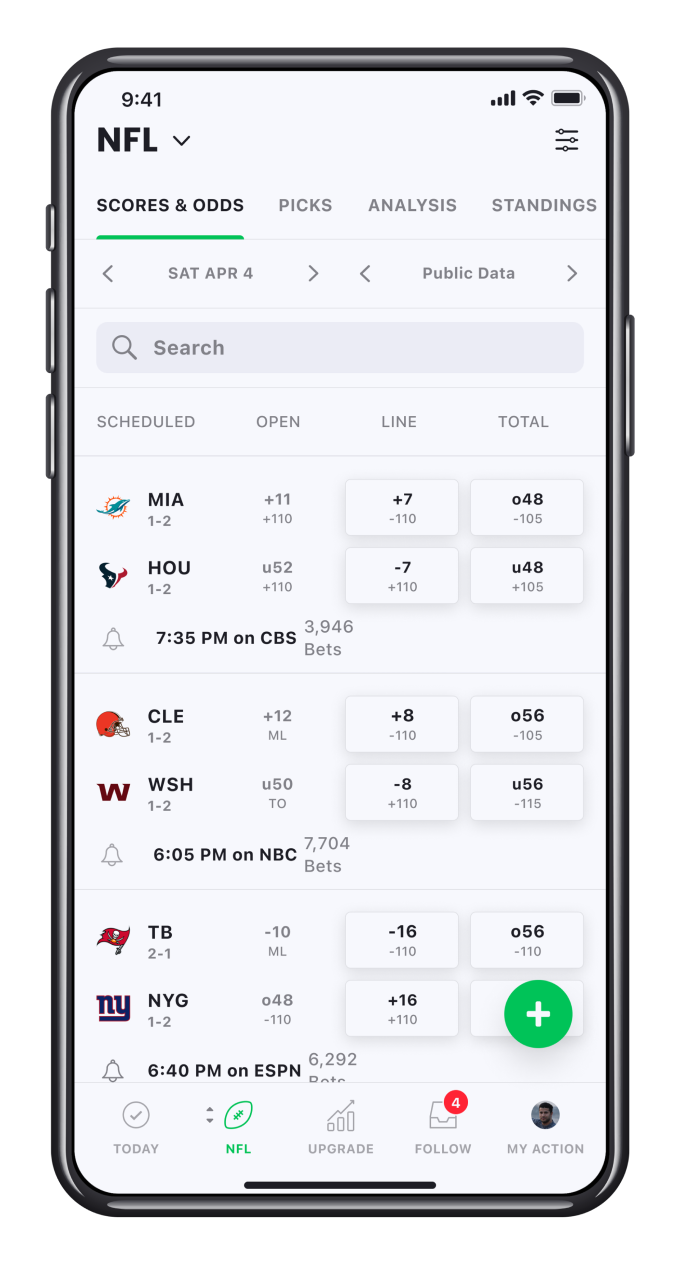 THE BEST BETTING SCOREBOARD
Follow scores, live odds and your bets all on one scoreboard.
CUSTOMIZED BETTING ANALYSIS
All of your bets, tracked and analyzed in real-time.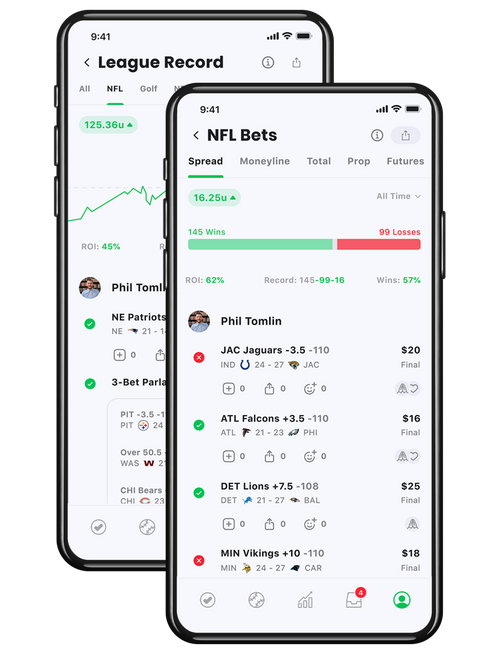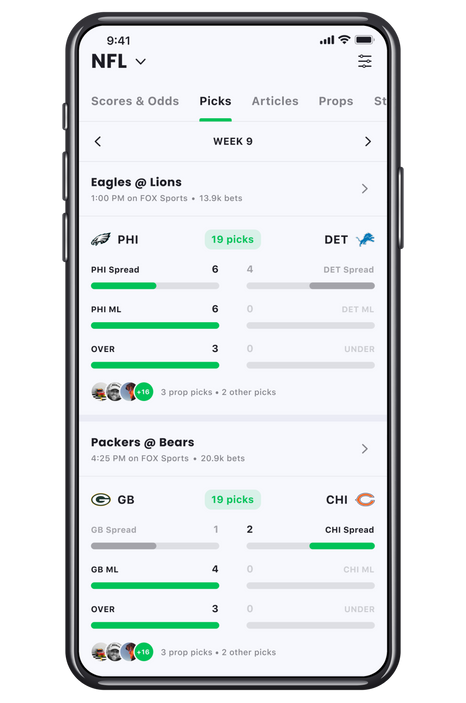 PICKS FOR EVERY GAME
Follow trusted experts and access advanced tools.
PREMIUM INSIGHTS FROM PROS
Data-driven analysis and game previews from the brightest minds in betting.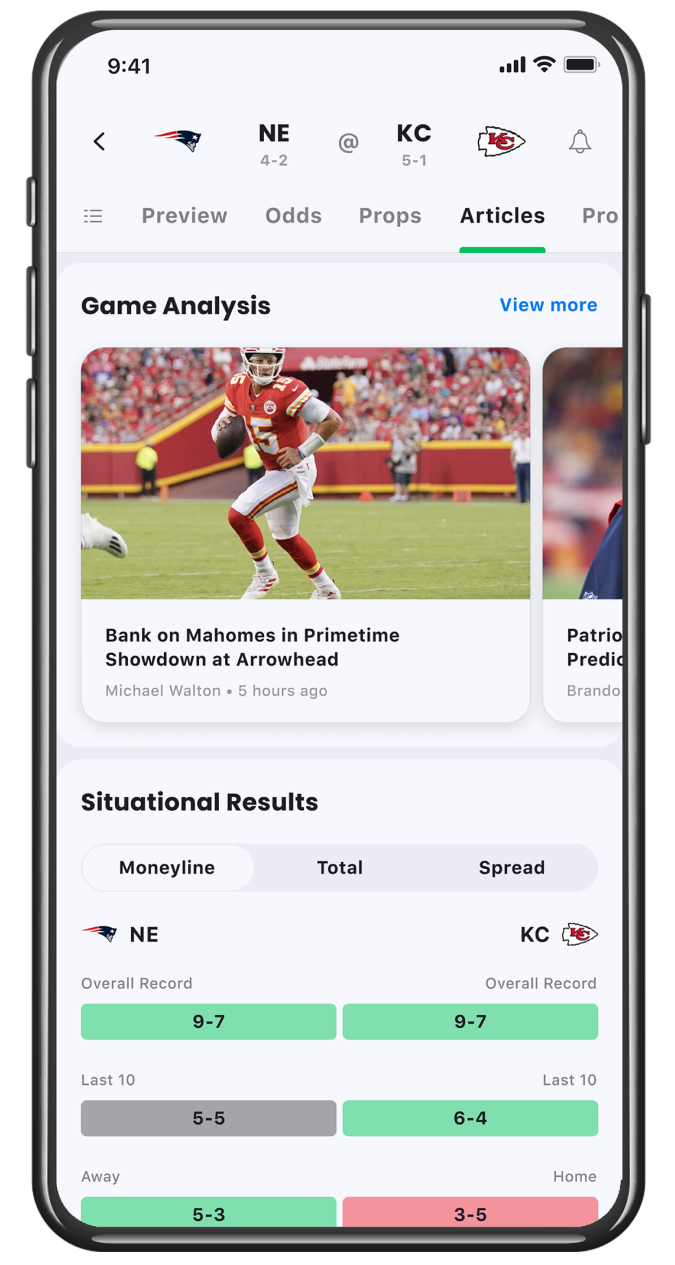 EXCLUSIVE BETTING DATA
See where the money is flowing and access winning system picks.
See What Users Are Saying