Overview of Live Dealer Blackjack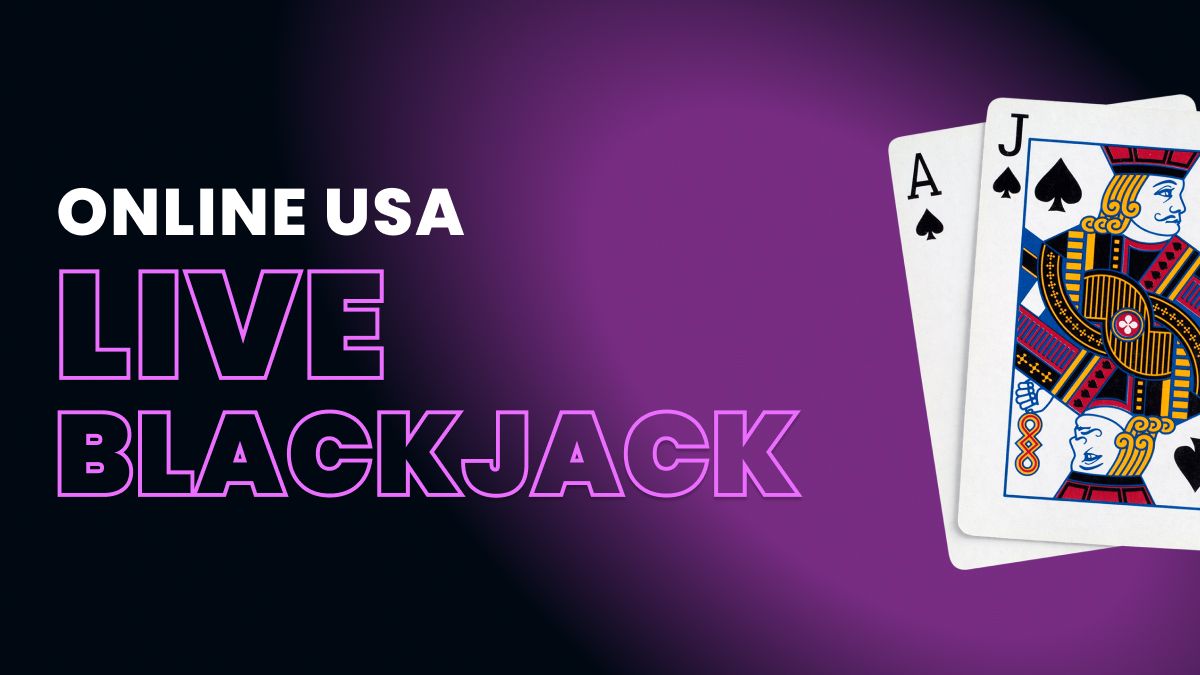 Online blackjack with live dealers has become increasingly popular since the legalization of online casinos in a handful of states over the last few years.
But how exactly does it work? Can a live dealer really deal to the dozens or hundreds of people who want to play at the same time?
Well, no.
There are two main types of live dealer blackjack:
Unlimited: With unlimited blackjack (as it's titled at FanDuel Casino), an infinite number of people play the same hand. Once you "stand" the hand is over for you, but the dealer continues dealing until the last person stands (or busts). So the hand will continue even if you've stopped.
Real table: With a real table, you take a seat next to all the other "players" and the dealer deals everyone their own cards, just like they would in a casino. The limits will typically be higher, like $25, since it's not as efficient a game for the tech provider.
Let's dive deeper.
Casinos
No promotions available. Try selecting a different location.
Unlimited Blackjack
Unlimited or Infinite Blackjack is when every player plays the same hand, and every player has the option to "hit" or "stand" at any time.
Once you stand, the hand will continue for other plays who have hit, but not for you. It ends there. So, there's no collective playing with other players, even though you all have the same hand.
The same goes for splitting and doubling down. The dealers are dealing a real card, which is digitized and applied to your hand depending on what you've chosen to do.
Let's dive into an example.
Say we're all dealt 8-8 and the dealer is showing a 7. Optimal blackjack strategy says you should split the 8's against a 7, but some people may choose to hold or just hit.
For those who stand, the hand is over.
OK, so now I've split the 8's, and a 2 comes up on the first card so I have 10. Against a 7, I want to double down. But some people may choose to just hit.
A 4 comes up. Because I doubled down, I can't hit again. You decide to hit again, and it comes up 5 to get to 19, where you stand.
Me: 8, 2, 4 (14)
You: 8, 2, 4, 5 (19)
But remember, since I doubled down and couldn't hit again, that 5 you got becomes part of my next 8 that I split originally. I'm now at 13 on that hand, while the next card will become the first card of your next 8.
It's a 10. I bust at 23, you win at 18.
Me: 8, 5, 10 (23, bust)
You: 8, 10 (18)
While our hands played out very differently, the dealer was dealing the same cards the entire time.
Real Table Blackjack
With real table blackjack, it mirrors a real casino. Each player takes a seat at the table and gets dealt their own hands.
The dealer then goes around the table and
The limits for these types of games are typically much higher, usually around $25, because they're inefficient for the tech providers since they can only cater to a few players at once with a single dealer.
Offers
No promotions available. Try selecting a different location.