DraftKings BetSync Now Available in the Action Network App
Removing friction from the sports betting experience has always been one of Action Network's biggest goals.
It takes effort to track your bets and performance. That's why we launched BetSync, to automatically track bets placed at certain sportsbooks in the Action app.
Now, we're incredibly excited to launch BetSync with bets placed at DraftKings. Once you're synced, any bets placed at DK will automatically appear in your My Action tab.
Here's how it works.
1. Go to Settings, Then "My Books"
Once you're in the My Books section of the settings, you'll see all the books with BetSync available. Click DraftKings, and it will bring you to this menu.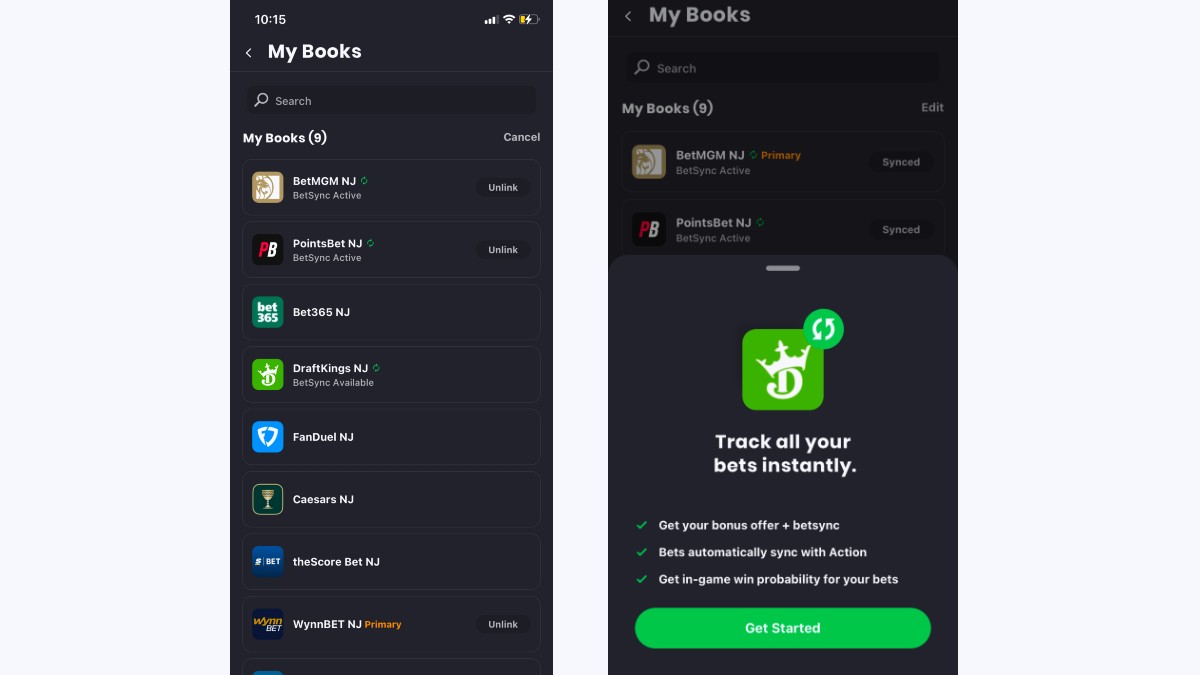 2. Enter Your DK Login Info
Next, sign in using your DraftKings credentials. Once you login, you'll see that DraftKings is now a "Connected Book."
If you're having trouble syncing, try killing the app and reopening it.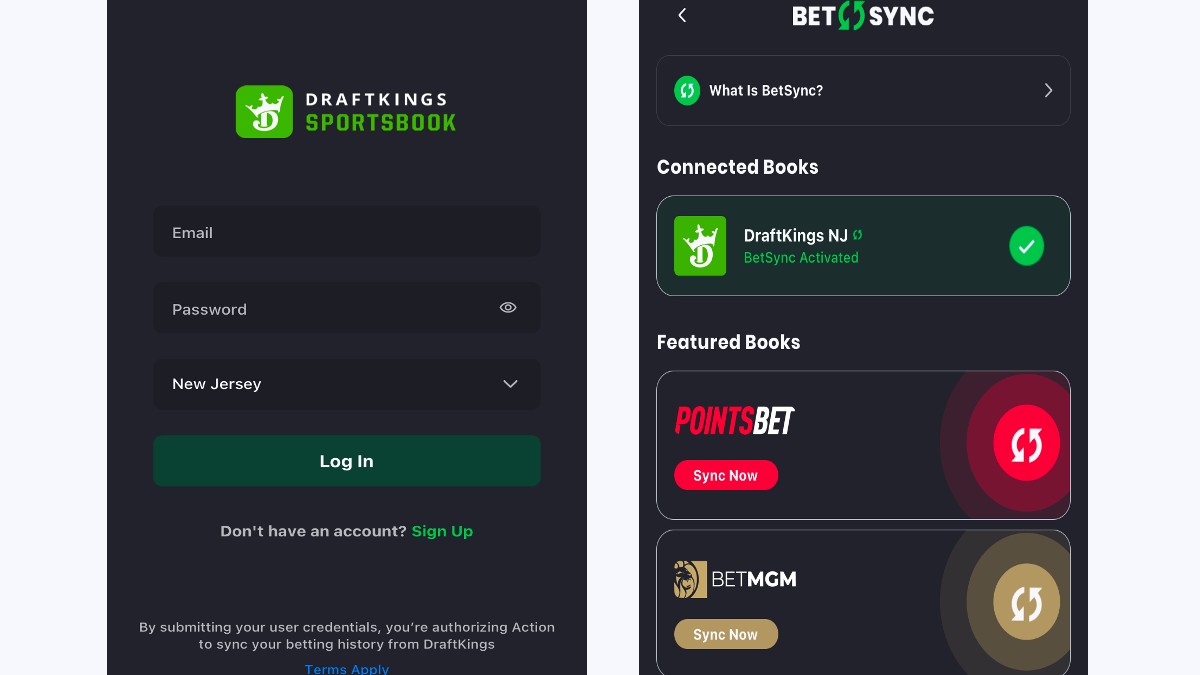 3. Place Your Bets at DraftKings; If They Aren't Syncing, Click this Button in the Top Right
Once you place your bets in the DraftKings app, you may need to hit the "sync" button in the top right to see them come through.
That's it! Your bets will now show up automatically in your Action profile.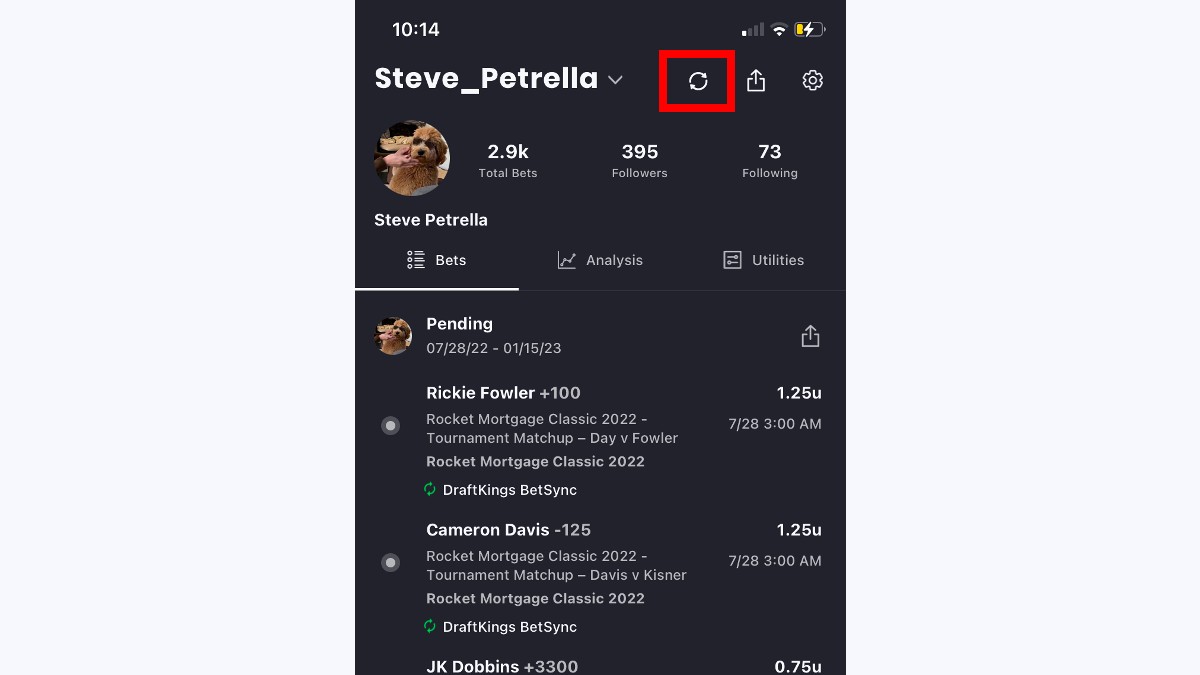 Which Other Books Have BetSync?
We're working to add BetSync to more and more books each month. Here's where it's available now:
How would you rate this article?