How Sharps Are Betting the Hot Dog Contest (Seriously)
The Highlights
Several sportsbooks are offering props for the upcoming 4th of July Hot Dog Eating Contest.
Some props were already hammered so hard that they had to be taken off the board.
---
The annual 4th of July Hot Dog Eating Contest is a national treasure. A spectacle for all to enjoy, young and old. You probably weren't aware that some folks make a living off betting it, though. All right, maybe not a living, but they make some cold, hard cash year in and year out.
With a handful of books already offering props for the contest, the tube-steak syndicate has already picked on a couple of soft lines like a turkey vulture on carrion. I'll be dissecting what's left.
All odds below as of Tuesday evening.
---
Let's begin with over/unders. These are the most common props available, and each book has a slightly different way of posting them. In the table below, I have compiled totals from several books so you can find the best lines.
They had been debating whether to reopen the number at 57.5 or 59.5 and decided on the latter, with heavy juice still on the over.
Not to toot my own Weiner Whistle, but the Cincotti total was one that caught my attention when I was first perusing these props on Sunday. Before I went to bed on Monday, I noticed the juice on the over was skyrocketing and quickly got down as much as I could before the two totals were taken off the board. While I'm not part of the sharp hot dog syndicate, I do plan on getting there some day.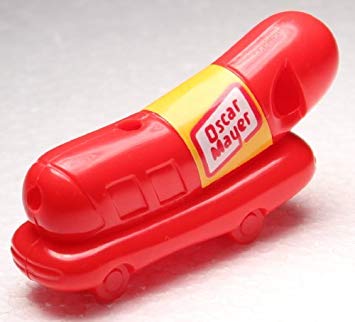 Here are some more props being offered around the market:
H2H: Chestnut -550, Stonie +325
Don't get me wrong, I like Matt Stonie. I've definitely gone down a few rabbit holes watching his YouTube channel … wild stuff. However, his 2015 victory seems a bit fluky. He hasn't been within a baker's dozen of Chestnut since, and barring some crazy choking incident, I can't see him beating Chestnut this year.
H2H: Cincotti -650, Esper +375
You can probably go ahead and hammer this one home, too. Geoffrey Esper is one H of an eater, and at No. 4 in the world, he can manage some crazy feats. The man ate 83 slices of pizza a couple months back — 22 more than the Megatoad could muster in the same contest. However, Cincotti wants that Mustard Belt. He's the golden boy of the sharps. Don't fade the sharps.
Hot Dogs and Buns (HDB) Props
HDB by Chestnut in 1st minute: Over 12.5 (-180), Under 12.5 (+140)
HDB at 5 mins for Chestnut: Over 46 (+140), Uunder 46 (-180)
HDB by Stonie in 1st minute: Over 9 (-190), Under 9 (+145)
HDB by Stonie through 5 mins: Over 36.5 (-180), Under 36.5 (+140)
These competitors aren't trying to pace themselves with seven dogs a minute to try and hit 70 on the day. This isn't like running a 5K. Although there are some pacing strategies, you're going to see the frontrunners fly out of the gates and try to hit double-digit dogs in the first minute. They'll also be much faster in the first five minutes than in the final five.
According to Bradley, the over on the two Matt Stonie bets above are the second- and third-most heavily bet props so far behind Cincotti's total, which has led to the heavy juice.
Because I generally tend to go overboard with this type of thing, here are Chestnut and Stonie's totals at the one- and five-minute marks, along with their overall total for that year.
Chestnut has topped his first-minute line only once in recent years, while bettors taking over 46 for the first five minutes would need Chestnut to set a personal best for that time frame.
Based on the current numbers, it appears bettors expect Stonie to be back in a big way this year, as 10 dogs in the first minute would be a personal best and 37 dogs through five would be his best in three years.
Will a contestant be interrupted by PETA? Yes +750, No -2000
Now, this may sound ridiculous, but it happened a couple of years ago. Cue the Big Cat video:
I'm guessing they've beefed up security since then, so bet on "yes" at your own risk.
Will there be an eat-off? Yes +750, No -2000
The last eat-off was in 2008 between Joey Jaws and the former GOAT, Takeru Kobayashi. The last one before that was in 1980, so it's not exactly a common occurrence.
Carmen Cincotti wins Nathan's Contest +600
Field wins Nathan's Contest -1200
For all of you Cincotti believers out there …
Matthew Stonie wins Nathan's Contest +925
Field wins Nathan's Contest -1875
If you think the Megatoad can prove the haters wrong and regain the Mustard Belt …
Chestnut / Cincotti / Stonie wins -6000
Field wins Nathan's Contest +2000
The "Free money" option. Buyers beware … not really, though, because it basically is free money.
How would you rate this article?