2021 Fantasy WR Rankings & Draft Strategy: How To Maximize Your Draft With These Wide Receiver Tiers
Credit:
Getty Images. Pictured: DeAndre Hopkins, Davante Adams, Stefon Diggs
Sean Koerner — FantasyPros' most-accurate draft ranker of 2019 — is breaking down his positional rankings and draft strategy for 2021. This series is part of our PRO subscription, which will not only grant you access to these Tiers, but also to his real-time rankings as part of our 2021 Fantasy Draft Kit.
---
Running back is the most critical position in fantasy football, but wide receiver is a close second.
With the depth at WR, it's easy to become complacent while drafting — if you miss out on a specific tier of WRs, you think there will be more talent to choose from later. But you have to be careful not to neglect the position so much over the first six rounds that you end up with Deebo Samuel as your WR2.
If WR has ever been the weakest position for one of your teams, you know it can feel like an uphill battle. One reason is the position is more volatile week-to-week, and there aren't the same short-term buy opportunities when a starter misses time.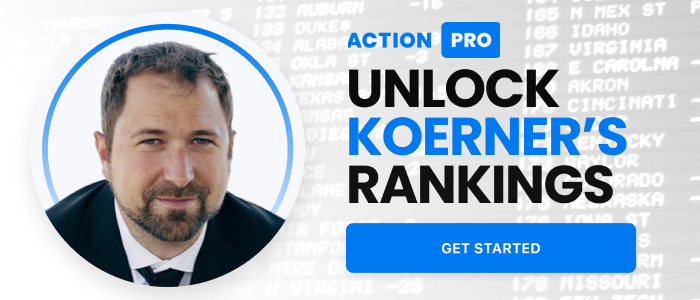 We all know that when a starting RB is injured, the door opens for a backup to see instant fantasy value. Unfortunately, WR doesn't offer the same upside. For example, if Adam Thielen were to miss time for the Vikings, Dede Westbrook could get the nod to start in 2-WR sets, but it's unlikely he would be playable in most leagues.
The takeaway here is that it's important to spend significant draft capital to lock in your WRs. For example, if you're in a three wide receiver league, it's essential to have at least two before your draft reaches Tier 8 and three before Tier 9 is off the board.
Remember, our entire goal is to take players before the steep drop-offs at the end of a tier.
It's easier to visualize this when looking at the projected points per game for the top 65 WRs: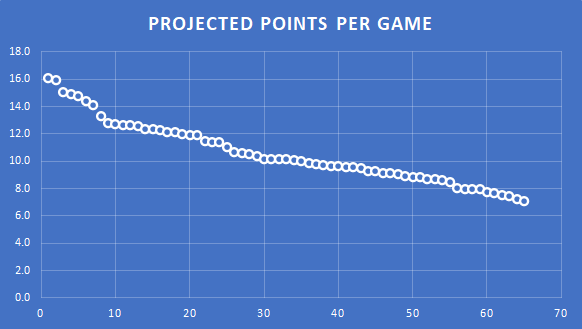 That said, let's dive into my WR tiers for 2021!
---
Editor's note:Find Sean Koerner's latest draft tiers for each position as of Aug. 27 here.
---
Fantasy WR Rankings & Tiers