2018 Gambling Olympics: Bales' Contrarian Mindset Could Give Him the Edge in Standings Prediction
The Highlights
Standings prediction is one of 12 events in the inaugural Gambling Olympics and requires participants to predict the standings of the other 11 events. 
Given the event's random nature, all individuals and teams have the same odds.
The event favors a contrarian approach, which could allow one of the better DFS players, such as Jonathan Bales, to win.
---
The 2018 Gambling Olympics is a two-day, 12-person contest taking place in Las Vegas on July 9-10. The buy-in is $2,500, and the winner gets $10,000.
Before, during and after the Gambling Olympics, we will provide extensive coverage via participant profiles, event breakdowns and live in-person analysis. Be sure to follow all the action in the Gambling Olympics section of the site.
Official Rules
Over the grueling two days of events, the participants will be pushed to their limits, worn down, dehydrated, and the like. Pretty much all of the events are independent of one another, but one is not: the standings prediction.
On Monday morning before the madness begins, each participant has to predict the final standings from first through 12th.
It works like this: Each participant gets points for how far off a participant is from where they predict. For example, if they predict someone to finish first that ends up finishing 12th, they would get 11 points.
The winner will be the person with the fewest total points. Technically, someone could end up with a perfect score of zero, but that probably won't happen.
Individual Odds
Team Odds
Who Wins Standings Prediction?
This is a thinking man's event. I'm having trouble thinking of a good way to even explain it, but I imagine the 12 participants will have an easier time than me.
Essentially, this can be viewed as a DFS-type environment. There will definitely be some trendy favorites heading in, with guys like Peter Jennings, Jonathan Bales, and Brandon Adams getting high praise and some of the best odds for the overall title.
Do you want to stick with the public opinion or be contrarian, though?
Before diving into the super advanced strategy, first things first. Anyone who is trying to cash individually would be wise put themselves towards the top of the list. I imagine that will be everybody.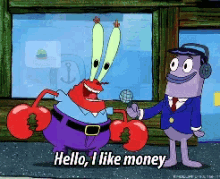 Since the standings are going to be the final deciding factor in the contest, you're not doing yourself much good if you predict that you come in 10th and wind up coming in 10th. Depending on how tight the standings are after the first 11 events, these standings predictions could very well be the difference between finishing first, second, third, or what have you.
Depending on what each team decides on beforehand, there could also be some team strategy involved. Remember, each team also gets some dough, so you're not going to want your teammates coming in dead last for any event. Since predicting the standings will be the first thing everyone will do, nobody will want one of their teammates coming in last place for this event, as that could be the deciding factor in the team standings.
But picture this: Player A instructs his teammate, Player B, on the correct approach for the standings. Through 11 events, Players A and B are neck-and-neck for the individual title, and Player B ends up winning due to Player A's advice. I guess you wouldn't want your teammates to do too well, would you?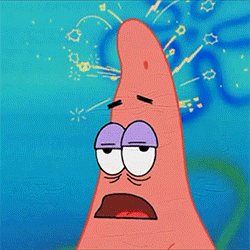 I know: very confusing stuff. Luckily, you and I don't need to worry about actually making the predictions and worrying about how our teammates will do. We're not Gambling Olympians.
For the most part, I believe a contrarian strategy will give someone an opportunity to capitalize on potentially underwhelming performances from some of the favorites. For example, say everyone puts themselves first and Peter Jennings second, but one person puts Peter 10th. If he ends up coming in dead last, everyone would get 10 points (remember, points are bad in this event), but the person who put Peter in 10th would get just two points.
The opposite of this strategy could also work, but I'm not sure if there's a consensus "worst" participant. There appears to be a lack of faith in Joey Ingram, who may or may not be giving 110% on the line like the others.
Where's the Value?
I believe that Bales is the best pick for an event like this. His philosophical approach to DFS and other areas in life are a perfect fit.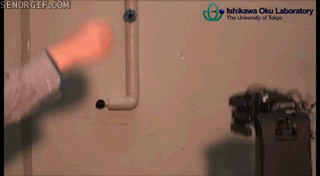 I'm just concerned about how many other participants will adopt a similar approach, as we're not dealing with a bunch of bozos here.
Also, the "best" isn't going to win every time, either. Unlike sports betting and DFS — where most serious players are in it for the long run, allowing skill to ultimately win out — we're dealing with a one-and-done contest here. Unfortunately, there can't be Gambling Olympics in Vegas once a week; we wouldn't want 12 dead guys on our hands, would we?
As for the team aspect, it seems like Bales' teammates would also be pretty good at something like this. Perhaps Professor Bales will even coach them beforehand on what the best approach is. He'll have former World Series of Poker champ Scott Blumstein, well-rounded jack of all trades Matt Brown, and The Action Network's Director of Predictive Analytics, Sean Koerner, on his side. Nothing like having a director of predictive analytics on your team for a prediction event, right?
Individual Pick: Jonathan Bales +600
Team Pick: Team Bales +150
How would you rate this article?