2018 Gambling Olympics: Manzinelli's Risk-Taking Makes Him a Value in Sports Betting
The Highlights
Sports betting is one of 12 events in the inaugural Gambling Olympics.
Each participant begins with $1,000 to bet, and standings will be based on final bankroll after two nights.
Bankroll management will be just as important as sports betting skill.
---
The 2018 Gambling Olympics is a two-day, 12-person contest taking place in Las Vegas on July 9-10. The buy-in is $2,500, and the winner gets $10,000.
Before, during and after the Gambling Olympics, we will provide extensive coverage via participant profiles, event breakdowns and live in-person analysis. Be sure to follow all the action in the Gambling Olympics section of the site.
Official Rules
Each participant will have a $1,000 bankroll.
Each participant must bet on at least three games (spread or moneyline) starting at 7 p.m. ET or later on Monday and Tuesday.
Each participant can bet as much of their bankroll as they want on each game.
Each participant will bet using the same lines.
No parlays will be allowed.
Final standings will be based on profits/losses after the two days.
Individual Odds
Team Odds
Schedule
Since there will be no betting on day games, the World Cup, Wimbledon and other various events in foreign lands will be off limits.
Monday, July 9
Tuesday, July 10
Not the most exciting slate in the world. It would be much crazier if this were a Saturday/Sunday combo in late October with the NFL, NBA, NHL, college football and the MLB playoffs to bet on. Oh well. I do fully expect the WNBA games to get plenty of action, though.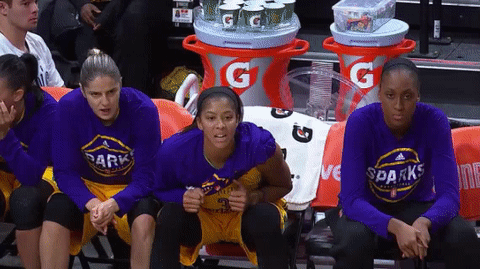 Who Wins Sports Betting?
This is an event where creativity, smarts, skill and luck will all be major factors. I'm fully expecting to see a wide variety of strategies, or "strats," as the rules allow for players to go nuts if they so choose.
Here are profiles for the main possible strats:
Slow and steady wins the race: Someone who wants to gradually build up their bankroll over the course of the two days by placing 10 or so bets with relatively equal-sized wagers. They don't put all their eggs in one basket, and instead bank on others faltering due to over-aggressiveness while they aim to bet somewhere in the ballpark of $150-$200 per game.
All or nothing: 

I expect a few participants to take this approach, which has a couple variants. Someone can put $1 on two plays and $998 on a third play. This would be totally legal; just pray the big wager wins or else you're cooked. Here's where it gets interesting, though: A participant

 can go big on a healthy -200ish favorite on Day 1, hoping to get up to around $1,500, and then base their Day 2 approach on what the field looks like at that point. Maybe go big on another favorite, maybe take a more cautious approach; who knows? Or instead of going big on a heavy favorite on Day 1, they could put it all on the line on a big dog. Someone who risks $998 on a +200 dog and wins, for example, would be sitting pretty with nearly a $3,000 bankroll. This, I imagine, would give them a healthy lead, at which point they could afford to play it safe, leaving a good chunk of bankroll on the table and watching as others get increasingly daring in an attempt to take them down. Let the big dog eat!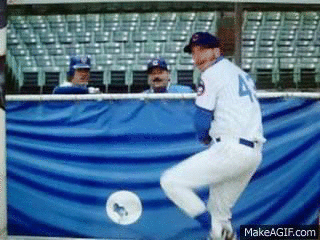 The Rule Bender: Since the rules are sort of loose, we may also see some participants bet the minimum three bucks on standard spreads, moneylines and totals while saving the lion's share for anything else they can get their hands on, such as player props, game props, alternate run lines, etc. Some of the DFS experts may be inclined to lean toward player props, while other participants may look for higher risk/reward plays that pay out upwards of 3-1.
Where's the Value?
With this being such a short contest, I believe the field has been given far too wide a range of odds. Sure, some of these guys are better at sports betting than others, but that's not going to matter much — great gamblers have terrible days, and terrible gamblers have great days.
To me, this is primarily about bankroll management and luck. I expect the winning bankroll to be somewhere around $3,000, maybe higher. The winner is going to have to take risks and put their overall title on the line. Those taking a safer and smarter approach in terms of how they would actually bet on sports may have to settle for somewhere in the third- to sixth-place range, but they probably won't go broke and hurt their chance at an overall title.
That's why I'm going with this guy:
At +800, Pete Manzinelli is the risk-taking bro you're going to want to bet on. For an event like this, taking one of the favorites is just -EV in my opinion. Taking one of the five guys at +800 is the way to do this.
Initially, I was leaning toward Levitan, but I think he may be play it safe in hopes of avoiding finishing in or near last place. Meanwhile, someone like Joey Ingram or Manz could very well take a balls-to-the-wall approach, risking a $0 finish to win big. It's a risk, but that's why you're getting +800.
From a team perspective, it's a bit tougher. Team Levitan is comprised of four of the five guys with +800 odds. While I think one of them could win, it's possible the others end up toward the bottom.
Team Jennings is favored and has the individual favorite, BJ Fletch, on its side, but BJ has been essentially break-even with his baseball bets this year. Per the Action Network app, his most profitable sport is hockey, which is out of season.
Meanwhile, Team Bales has an intriguing group of players who should post a solid cumulative finish. Bales has plenty of sports gambling knowledge as well as a keen eye for props. Matt Brown has a similarly strong sports speculation expertise despite being one of the lesser-known participants. Sean Koerner's friggin Twitter handle is @The_Oddsmaker, so I reckon he knows a thing or two about sports gambling. Last but not least is Scott Blumstein. The former World Series of Poker champ may not be the most experienced sports gambler, but I believe his knowledge of expected value and his experience playing poker tournaments of various sizes will play into the risk management aspect of this event.

Individual Pick: Pete Manzinelli +800
Team Pick: Team Bales +140
How would you rate this article?