Postcards From BlackJack: Feeling Gratitude
Dear JackPack,
I awoke yesterday morning and was ready to attack the day. I had already put out a four-play, four-sport parlay. I was ready for Game 1 of the Cup Final. I was ready for an unbelievable day. Turns out, I wasn't ready at all.
I left the Westgate, which I highly recommend, and took the monorail down to the strip. I happened to find a spectacular pair of devil-horned sunglasses that screamed my name. I proceeded to head over to the vicinity of T-Mobile Arena. They were just finishing setting everything up and it was spectacular. I toured the grounds, briefly contemplated getting a free Golden Knights tattoo and sat down at the Beerhaus to plan my attack for the day. After a refreshing Fat Tire White Ale and some Carne Asada tacos, I headed back to Toshiba Place right outside T-Mobile. It was starting to fill up, in part because Lil Jon decided to come out an hour early with Travis Barker and play extra to warm up the crowd. You guys probably know I'm not a huge rap fan, but Lil Jon loves the Golden Knights and it shows. He was great and played for a very long time in what was a free show.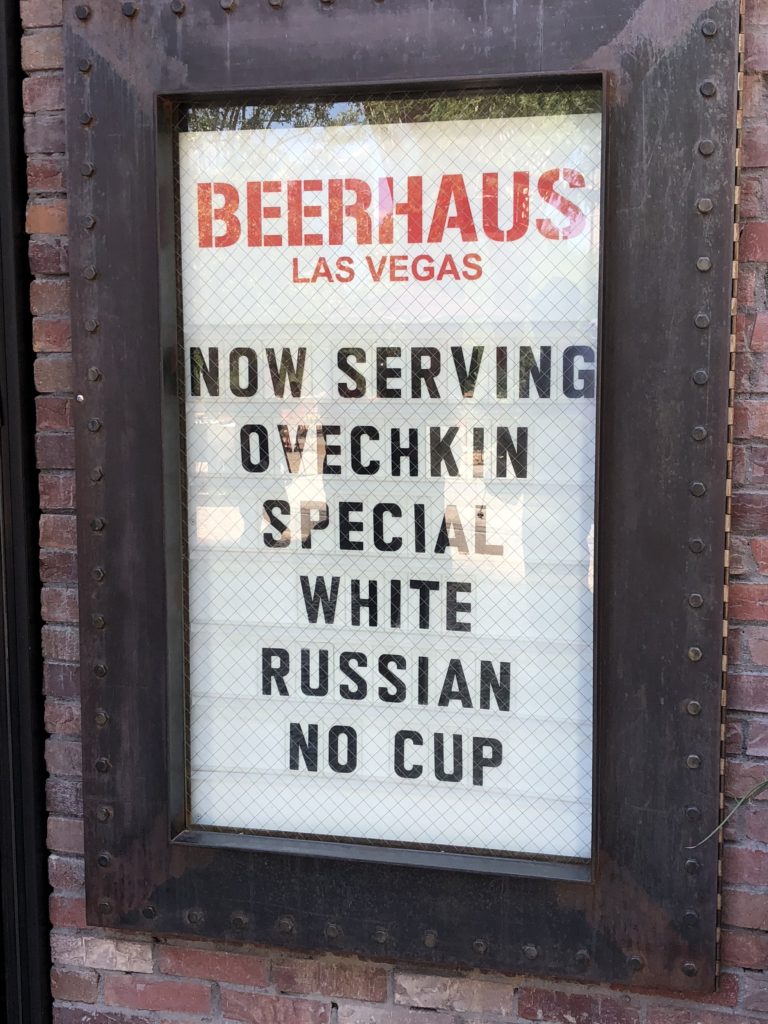 As we inched more closely to puck drop, the crowd grew and grew. Soon there were thousands of us in the crowd chanting "Go Knights Go" as loudly as we could. Men, women, children. White, Black, Hispanic, Asian. It made no difference. We all had one common goal — pulling for a Golden Knights victory. It was an amazing experience.
After Michael Buffer announced the lineups, the game started, and shortly thereafter we were rewarded with a goal from our Knights. The place exploded. Strangers were hugging one another. It was a surreal experience. Something I have never been a part of and will never forget.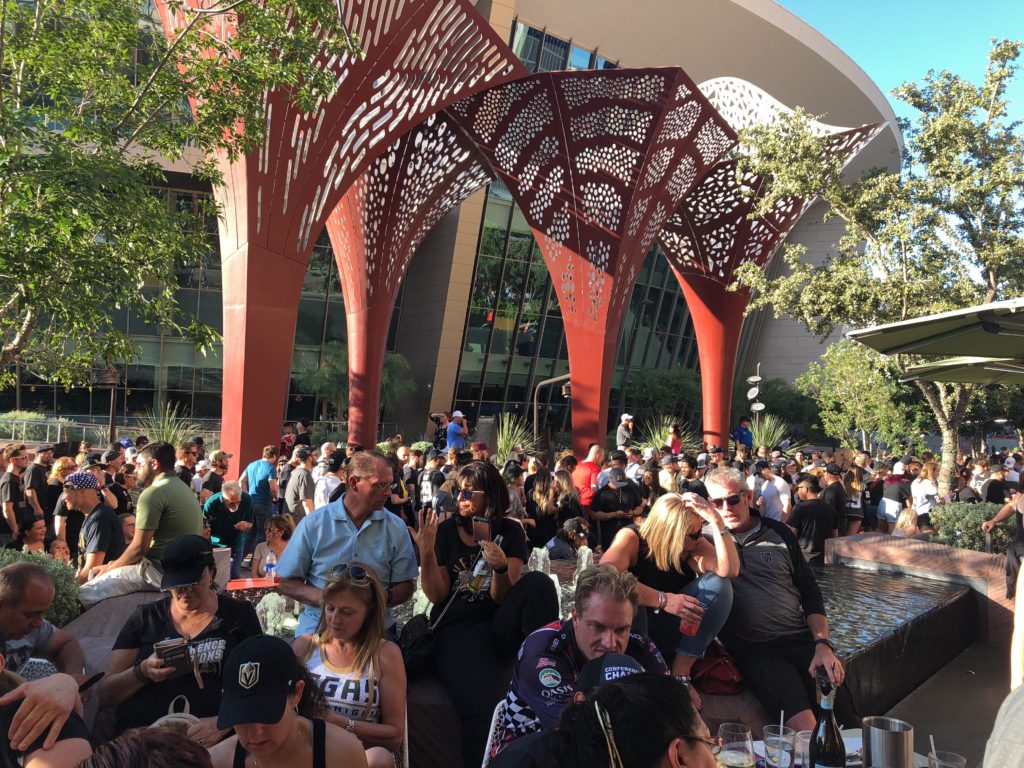 The game wore on and went back and forth. The sun set and the temperatures dropped. The breeze picked up and the tension in the game did the same. As we watched with baited breath, the home team did what it has done so frequently this season. It persevered and overcame adversity to claim victory. It also covered the puck line with 2.7 seconds remaining, furthering the message to never doubt this bunch of misfits in the desert.
After the game and the celebrations that come with a huge win for your team and going 5-0 in your gambling picks, we had dinner at Cabo Wabo Cantina. Somewhere between the margarita I had and before the food arrived, I looked around and realized how incredibly grateful I am. The last time I was in Vegas I wrote an article that meant something to a lot of you because it discussed the struggles I've gone through. I had an epiphany tonight sitting on Las Vegas Boulevard with two good friends. I would change nothing about this moment. I was truly happy. My team had won. I had made money for myself and my team. I had watched history. I was sitting in a city I absolutely love, listening to live music and having a margarita in hand. Life simply does not get better than that.
That leads me to tell you how grateful I am. Grateful to each and every one of you reading this; I do what I do every day for you. Grateful to my family for supporting me on this road. Grateful to the people I work with. The Action Network is the best place anyone could ask to work, and I am appreciative on a daily basis for the opportunities they provide me. I am simply grateful for everything at this moment.
Now that the emotional stuff is over, we can focus on how damn amazing it is that Vegas pulled that game out and that we have run the table twice in seven days. That is simply spectacular, but we will not rest tomorrow. It is a new day, and we will attack it with the same fervor with which we attacked today. There is no rest for the wicked, and, friends, we are wicked, wicked good.
I'll talk to you soon, brothers and sisters.
Love you,
— BlackJack
P.S. I might go see an Elvis show today; if I do, I'll scope it 😉