Sobel: What Each Contender Needs To Do (and Avoid) To Win the Masters
Credit:
USA TODAY Sports. Pictured: Tony Finau, Brooks Koepka, Webb Simpson.
You could make a case that everyone near the top of the Masters leaderboard could win it all on Sunday.
Jason Sobel details what they each need to do in order to put on the green jacket.
AUGUSTA, Ga. – Since 1990, no Masters champion has been outside of the top-five entering the final round.
You're likely to hear about this trend plenty of times between the time you're reading this and Sunday's back-nine, which will take place considerably earlier than usual because of impending thunderstorms in the afternoon.
If that statistic holds true, either Francesco Molinari, Tiger Woods, Tony Finau, Brooks Koepka, Webb Simpson or Ian Poulter (the last two are tied for fifth) will be your 2019 Masters champion.
What's the key for each of them? And what do they need to avoid?
Glad you asked. Let's take a look at all the contenders going into the final round. 
Francesco Molinari (13-under)
What he needs to do: Everything he's been doing so far. Players like his final-round playing partners Woods and Finau might be more intimidating with their booming drives and chiseled physiques, but there's nothing more frustrating for a player than chasing a guy who continually peppers the fairways and greens. Sticking to that gameplan could mean a green jacket by Sunday afternoon.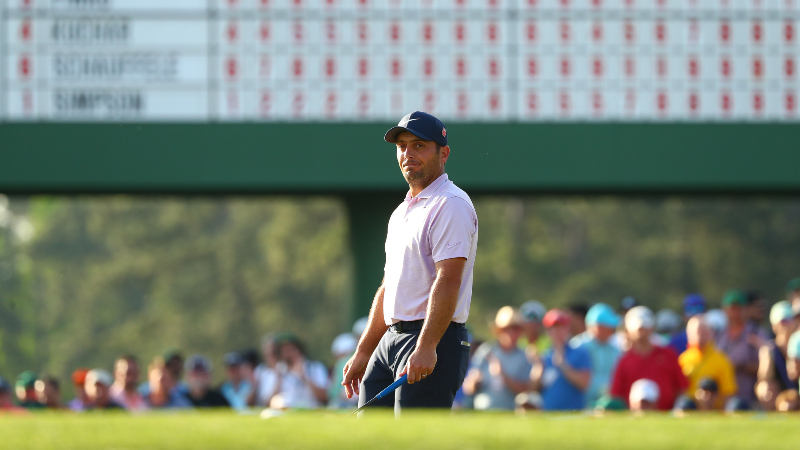 What he needs to avoid: Becoming complacent. Yes, Frankie owns the lead and the other guys have to chase him. But blindly posting 18 pars on a course that yielded three 64s in the third round won't be enough to get it done. He'll need a strategic combination of stepping on the gas pedal and tapping the brakes.
---
Tiger Woods (11-under)
What he needs to do: Activate those glutes. I kid, I kid — sort of. Following his third round, Woods revealed that he'd wake up "around 3:45 or 4" for his 9:20 tee time. He's previously mentioned needing that much time to get ready to play a competitive round. For a guy known to start slow at times, he might not be able to afford dropping a few strokes in the early going.
What he needs to avoid: Pars on the par-5s. The biggest difference between Tiger and everyone else when he was playing his best golf is that he'd annihilate the par-5 holes, essentially turning the golf course into a par-68. That might be the case for everyone these days, so he needs eagles and birdies just to keep pace.
In the first two rounds, he played the eight total par-5s in just 2-under; on Saturday, he played those four holes in 3-under. He'll need more of the latter on these scoring holes.
---
Tony Finau (11-under)
What he needs to do: Forget his third-round 64. Some might contend that Finau should channel his momentum from that low one and try to replicate the same score, but we've seen so often over the years that it's brutally difficult to chase a great score with another one. The sooner he can put it out of his mind, the better off he'll be.
What he needs to avoid: Star-gazing. Like many of his fellow young pros, Finau has made no bones about the fact that idolizing Woods propelled him to work toward becoming a professional golfer. Now that he'll be competing alongside his hero in the most important round of his life, Finau needs to forget all about the guy walking down the fairways near him and simply focus on his own game. 
---
Brooks Koepka (10-under)
What he needs to do: Finish strong again. For the week, Koepka leads the field in back-nine scoring at 9-under with an eagle and eight birdies against just a single bogey. If he can keep it close at the turn, Koepka should be armed with confidence on the inward nine, especially those two reachable par-5 holes.
What he needs to avoid: Outward frustration. During his three major championship victories over the past few years, Koepka has made things look relatively easy — perhaps much easier than they should've been. He'll need to channel that inner calmness again, even if things aren't going his way the entire time.
---
Webb Simpson (9-under)
What he needs to do: See: Finau, Tony. Exact same thing coming off that third-round 64.
What he needs to avoid: Missing short putts. Starting out four shots back, every stroke is going to matter for Simpson; he can't afford to throw any away. On Saturday, he was just 2-for-4 from between 5 and 10 feet, which just about mirrors his 7-of-15 mark for the entire week, which ranks 57th of the 65 players who made the cut.
---
Ian Poulter (9-under)
What he needs to do: Pretend it's a Ryder Cup. Poulter has seemed relatively calm and steady throughout the first three rounds, but it might be time to unleash his passion and think about stealing some hardware on American soil. It won't hurt that he'll have a pair of U.S. Ryder Cup players in the group alongside him.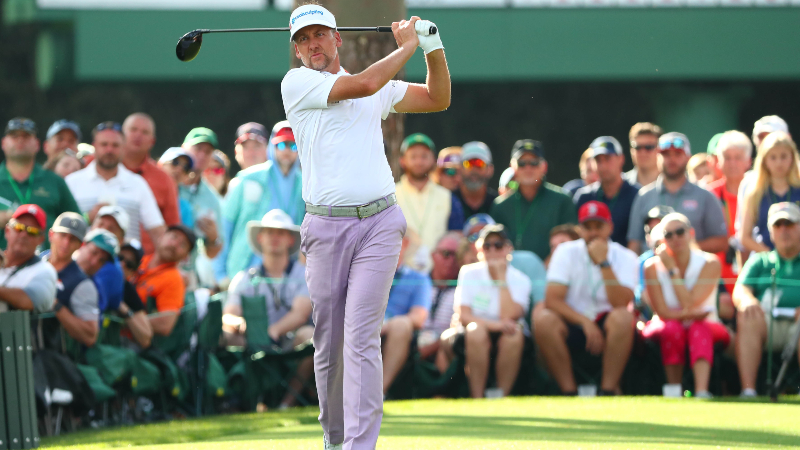 What he needs to avoid: Areas that aren't the fairway. Poulter has made a career of keeping his drives in the short stuff, but he's just 32nd in the field in driving accuracy this week. Hitting 'em straight will be a key to giving himself chances in the final round.
---
The Rest of the Field (8-under or lower)
What they need to do: Go low. Solid analysis right there, huh? It might sound simple, but that should be the only plan. Fire at flagsticks, play aggressively and go after a number. There were some 64s out there on Saturday. That number from one of the guys at 8-under (Matt Kuchar, Justin Harding, Xander Schauffele, Dustin Johnson and Louis Oosthuizen) would at least put some heat on the leaders by finishing at 16-under.
What they need to avoid: Thinking about immortality, in the legendary words of Romeo the caddie. Unless they make a serious run or hit an unbelievable shot, the TV cameras and on-site patrons won't be paying a ton of attention to these guys, at least in the beginning of the round. Rather than thinking about winning the Masters, they can simply just try to post a number. Come to think of it, that might be the best advice for everyone on this list.
How would you rate this article?