2019 Masters Preview: Will We See Another Quirky Champion?
Credit:
Brian Spurlock, USA Today Sports. Pictured: Bryson DeChambeau
Recent Masters winners -- Patrick Reed, Sergio Garcia and Bubba Watson -- have all been quirky in their own ways.
Which players might fit the bill at the 2019 Masters?
AUGUSTA, Ga. – It takes a certain type of personality to win the Masters.
You have to be fierce, yet in control; you have to be passionate, yet coolly confident.
That's what they say, at least.
I don't know about all that. Maybe the real key is just posting a lower four-day total than any of your fellow competitors.
There is no singular personality trait that is utterly crucial to winning this event. But if we're looking for an edge — and who isn't? — there's a recent trend which suggests Masters champions aren't cookie-cutter kinds of guys.
Patrick Reed, Sergio Garcia and Bubba Watson, each of whom has won at Augusta National in recent years, can all be deemed "quirky." That's a nice way of saying that, in their own idiosyncratic ways, they each own characteristics that set them apart from the PGA Tour crowds. If you also want to include Danny Willett and Jordan Spieth in certain terms on this list, well, you're probably not wrong.
Perhaps the better explanation is that each of the past five Masters champions is polarizing in his own way.
Plenty of elite professional golfers barely spark any passion from the masses, but the recent winner's list reads like a who's who of love-'em-or-hate-'em characters.
Will the trend continue? Will we witness another "quirky" or "polarizing" champion this year?
If you're into such patterns, here are three potential options to keep this streak going.
All odds via the Westgate Las Vegas SuperBook and current as of Sunday afternoon.
---
Bryson DeChambeau
Odds to win: 25-1
Yes, I feel fairly safe referring to BAD as "quirky" without any potential repercussions.
The "Scientist" sees golf from a different perspective than any of his peers, from using single-length clubs to employing physics during pre-shot calculations. This just in: Dustin Johnson ain't factoring air density before pulling the trigger.
If there exists a poster child for the type of recent winners we've seen at the Masters, it's DeChambeau, who fits the profile and then some.
---
Patrick Cantlay
Odds to win: 60-1
So far, the scouting report from the public on Cantlay is: He owns tons of upside and plays really slowly.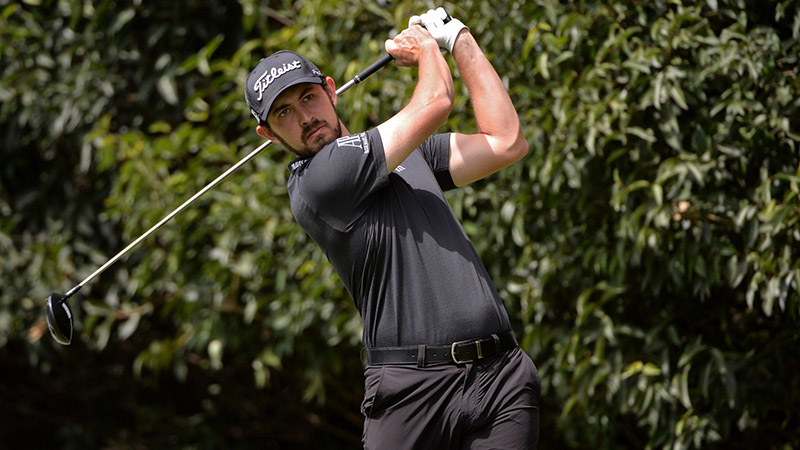 As he starts seriously contending and winning more on the highest level – and he will, perhaps very soon – the public will learn more about his personality. While he's breaking out of his shell a little bit with each interview he gives, he's still among the most introverted of top players, the type of guy who lives, breathes and sleeps the game.
Nothing wrong with that, obviously, but in the current exercise, where we're seeking guys who aren't the same as so many of their fellow players, Cantlay fits the bill.
---
Keegan Bradley
Odds to win: 100-1
I'm listing him here even though I don't really understand the notion. Bradley has somehow become polarizing for the simple fact that he stutter-steps his way to approach shots and stares down putts like a rabid dog.
Personally, I appreciate any identifying characteristic that separates a player from the masses, but Bradley's idiosyncrasies seem to be a turnoff for those who watch the game and, I guess, want everyone to look and act exactly the same.
He wouldn't be the quirkiest player to win a green jacket recently; he wouldn't even be the quirkiest seeking a first. But in today's world, when even the slightest quirks can be viewed as different, Bradley would qualify as yet another "quirky" champion.
How would you rate this article?
This site contains commercial content. We may be compensated for the links provided on this page. The content on this page is for informational purposes only. Action Network makes no representation or warranty as to the accuracy of the information given or the outcome of any game or event.