Sobel: If Tiger Is in, Who Are the Other Presidents Cup Captain's Picks?
Credit:
Matt Roberts, USA Today Sports. Pictured: Tiger Woods
When Tiger Woods first told PGA Tour commissioner Jay Monahan that he'd like to be considered for the role of U.S. Presidents Cup captain, he was still trying to mount a comeback from a fourth back surgery, while conspicuously lingering somewhere outside the top 500 on the world ranking.
By the time Woods was announced to that position a few months later, he was fresh off a runner-up finish at last year's Valspar Championship that had vaulted him all the way up to 149th on the list.
Even if the eight-time Presidents Cup competitor gave lip service at the time to the idea that he could serve as a playing captain, he clarified that statement by insisting that he didn't want the choice to be in his hands.
---
Check out PointsBet, where Action Network users can access an exclusive promotion to get a 200% deposit match (deposit $50, bet with $150).
---
"I would like to get to a point where I wouldn't have to make that decision," he said during the announcement, "to where I'm playing well enough where I could make the team on points."
He didn't make the team on points, but he is indeed playing well enough.
Two weeks removed from his 82nd career PGA Tour victory at the Zozo Championship, Woods will announce his four captain's selections Thursday evening – and it would be a shock if he doesn't call his own name.
"If he doesn't," surmised Gary Woodland, who is also seeking one of those wildcard picks, "that's dumb."
As recently as a few weeks ago, I was of the opinion that even as the reigning Masters champion, Woods would eschew bringing his clubs to Royal Melbourne in favor of a golf cart and earpiece. After all, there's a reason he signed up for the job – and that reason wasn't to pull double-duty.
Tiger has spent the past two decades watching other captains make decisions about everything from pairings and matchups to pep talks and wardrobes. He wanted the opportunity to make his own choices and he's been relishing this role for the past 18 months.
After his latest win, though, I completely agree with Woodland: If he doesn't pick himself, that's dumb.
The most important job as a captain is to bring the best dozen players together who can help win the event and right now, Woods is easily on that list. Really, he'd be doing a disservice to his players if he didn't accept a roster spot this week.
That's one down and seven to go between Woods and his International team counterpart Ernie Els, who will name his four captain's picks Wednesday evening.
The others won't be so easy – and as always, the decisions come down to a matter of form versus function.
As you'll recall, prior to last year's Ryder Cup, U.S. captain Jim Furyk named Woods, Tony Finau, Bryson DeChambeau and Phil Mickelson to his roster; only the latter choice was subject to a smattering of criticism. Of course, when the team ultimately appeared overmatched at Le Golf National, that chorus loudened, as Furyk was castigated for not bringing players whose games were more functional for that specific course.
That might be a moot suggestion for this occasion, as Royal Melbourne should play as a fast, firm, windblown track, the likes of which elite players only play a few times each year. Then again, current form might be a similarly blueprint, as picks are being announced five weeks before the event, during a time when so many of the potential candidates aren't competing very often.
With that in mind, let's try to predict each captain's four selections for later this week.
Team USA
Qualifiers: Brooks Koepka, Justin Thomas, Dustin Johnson, Patrick Cantlay, Xander Schauffele, Webb Simpson, Matt Kuchar, Bryson DeChambeau
Wildcard Candidates: Tony Finau, Rickie Fowler, Billy Horschel, Kevin Kisner, Kevin Na, Chez Reavie, Patrick Reed, Jordan Spieth, Gary Woodland, Tiger Woods
Pick No. 1: Woods
If he never tells us, then we'll never know, but I still maintain that if Tiger had finished, say, T-47 at the Zozo, just two months removed from knee surgery, he was perfectly fine sitting this one out and managing his team instead.
Pick No. 2: Woodland
You know which tournaments Woods believes are much more important than all others? Majors. And you know which tournament Woodland won this year? That's right, a major. If all other metrics are basically even, we've got to believe the captain wants to reward a U.S. Open champion.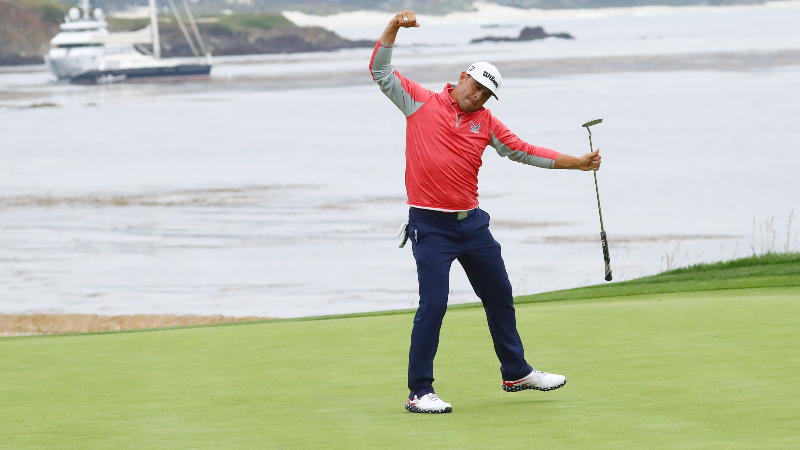 Pick No. 3: Finau
The picture starts to get a little more muddied here, especially considering Finau is straight off a two-week stretch during which he finished outside the top-50 in a pair of limited-field events. What he does have going for him is that he's ranked 14th in the world and was one of only four American players with a winning record (2-1-0) at last year's Ryder Cup.
If there were more deserving candidates, a case could be made for leaving Finau at home, but he's the strongest candidate left at this point.
Pick No. 4: Fowler
Now here's where it gets really interesting. Even though he qualified for each of the last two U.S. teams, Fowler has earned a rep as a player who's had things handed to him more often than not. Fresh off his wedding vows, he hasn't played since the Tour Championship, though he ranks amongst the world's better players on links courses, which puts a solid checkmark in his favor. The main challenger here is Reed, who made headlines last year after criticizing Furyk for not pairing him with Spieth.
The buried lede in that story: Reed was paired with his hero instead, a guy by the name of Woods. While it hasn't appeared as if there's any lingering damage between the two, you can bet Tiger remembers how this story played out. Even if Reed gets left on the cutting room floor, there's a chance he still might sneak his way onto the team if Koepka's knee injury is too severe to overcome.
International Team
Qualifiers: Marc Leishman, Hideki Matsuyama, Louis Oosthuizen, Adam Scott, Abraham Ancer, Haotong Li, C.T. Pan, Cameron Smith
Wildcard Candidates: Byeong-hun An, Corey Conners, Jason Day, Branden Grace, Adam Hadwin, Justin Harding, Sungjae Im, Shugo Imahira, Jazz Janewattananond, Joaquin Niemann
Pick 1: Day
Two things here: 1) It's a monumental upset that a player of Day's immense talent didn't qualify for this roster, especially over a few of the last guys in; and 2) It would be an even bigger upset if Day isn't immediately named to this team in his home country.
He's endured an enigmatic, mediocre year, falling to 29th in the world ranking, but short of begging off the team, there really isn't a scenario in which Day won't be competing.
Pick 2: Im
Day might be the "first pick" for longevity, stature and name recognition, but there's no doubt which player deserves a selection the most. Im is a rising star whose biggest surprise might only be that he hasn't won a PGA Tour event yet. It'll happen – and soon. Trust me: Ernie wishes he had two more of these guys.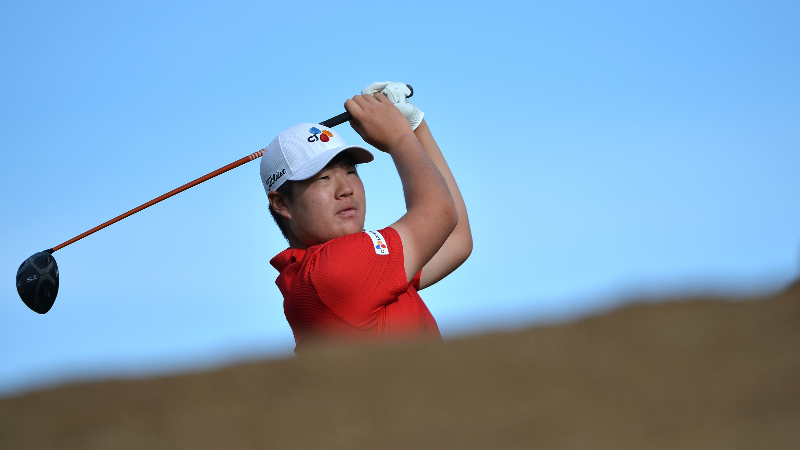 Pick 3: Conners
If the U.S. picture became muddied at this point, then the International picture is downright indecipherable. An, Hadwin and Niemann are all on the short list here, but Conners is probably the most deserving.
Not even an afterthought before Monday qualifying for the Texas Open and winning six days later, the Canadian has proving himself to be a world-class ball-striker. Playing the entire Asia Swing, he finished 12th-6th-20th, which should've been enough to impress the captain.
Pick 4: Niemann
A few things to consider here: In the past, there have been, let's say, "outside interests" in play for these picks, which could explain Anirban Lahiri's inclusion two years ago, when he was 16th on the points list, but catered to a large population with growing TV rights in his home country of India.
So yes, there could be other factors at play than simply picking the best man for the job. Much like Conners, An impressed during the Asia Swing, with finishes of 14th-8th-6th; he could easily be one of Els' choices. Hadwin has similarly played well, and there's some thought that he and Conners, a fellow Canadian, could make for a natural pairing.
But the edge here goes to Niemann, who recently won his first PGA Tour title. He's not just talented, he's also only 20 years old – and when you're riding a seven-event losing streak, promoting the next big thing seems like a salient strategy.
How would you rate this article?