Sobel's 2020 Houston Open Betting Guide and Picks: Sungjae Im Won't Get Caught Looking Ahead to Masters
Credit:
Sungjae Im capped off his 2020 season with a T2 at Augusta. Credit: Ezra Shaw/Getty Images.
The 2020 Houston Open begins Thursday at Memorial Park Municipal Golf Course, a course that hasn't played host to this event since 1963.
Jason Sobel previews the event and shares his favorite betting picks for the Houston Open below.
Prior to the 2018-19 PGA TOUR campaign, the Houston Open served as a worthy predecessor to the Masters Tournament for a dozen years, offering some of the world's best players an opportunity to prepare for Augusta National on a course that, if you really squinted and tried to stretch your mind's horizons, could indeed replicate a few specific characteristics.
That all changed one year and two seasons ago, as the Houston-based event moved to the fall part of the schedule – which officially meant it could never precede the Masters again, because we all know there'd never be a situation in which the year's first major championship wasn't played in April.
Well, one giant pandemic later, the Houston Open is once again leading into the Masters, a November twist on an old subplot that served as the unlikeliest of sequels.
This isn't the same ol' Houston Open, though, which as stout observers will remember, was always played in the city of Humble, where even a silent "H" couldn't alleviate the annual blitheness of a tournament contender lacking humility.
This year, as Houston and the Masters are inextricably linked again, it's a matter of the more things stay the same, the more they change. Instead of Golf Club of Houston, the tournament is now being contested.
Here's what we know about Memorial Park: It sounds cool as hell. A low-cost, full-service muni in the middle of the city, redesigned by Tom Doak with consultancy assistance from Brooks Koepka, this track should serve as the embodiment of golf course resurrection – a true "grow the game" facility in an age when such terminology leads to more talk than action.
And here's what we know about Memorial Park from a prognostication standpoint to help us this week: Well, it's a 7,432-yard par-72 and, um, you're really gonna have to "golf your ball" in order to contend at this place.
In other words, it's more than a little bit of a crapshoot.
That doesn't mean we can't glean some important info, though.
First, this isn't your usual par-72 with 10 par-4 holes; instead, there are five par-3s and five par-5s – much like at Sherwood CC, recent host of the Zozo Championship. Based on that, we should look carefully at par-3 and par-5 scoring, although we'll find very little crossover of names near the top of each list.
[Track all of your PGA TOUR bets by downloading The Action Network App.]
Secondly, as always, we should rely on ball-striking numbers to help our decision-making process. At north of 7,400 yards, distance should play a factor, too, but I'll still take second-shot experts over bombers – a theme which will continue next week, as well.
And lastly, there are 37 players competing this week who will then make the trip to Augusta. (I've already written about five who need to get some momentum going in Houston, for various reasons.) Winning the week before the Masters doesn't carry the same curse as claiming the Par-3 Contest; since 1960, Sandy Lyle (1988) and Phil Mickelson (2006) have doubled up. And yet, for players who claim they want to peak for the majors, you know the world's best are hoping this week simply leading to a better one next week. All of which is a long-winded way of writing that while any of those 37 can contend or win in Houston, I'm looking away from those who have great chances to win next week.
Let's get to those picks, starting with a guy who must feel left out of the Masters hoopla, despite his talent-level.
Outright Winner
One player to win the tournament.
Sungjae Im (+3300)
When he plays well, guys like me bloviate over the myriad ways this 22-year-old is destined to become a superstar in this game sooner rather than later. When he doesn't, Im largely becomes an afterthought amongst the game's top young players.
In recent months, we've heard and read more about Collin Morikawa, Matthew Wolff, Doc Redman and Joaquin Niemann than Im, despite the fact that he boasts as much upside as any of 'em. While he owns results of 41st-45th in his last two starts, Sungjae was top-30 in the previous four, which suggests he's still in some semblance of form.
He also owns a palatable price this week and as a guy who plays nearly every week, he shouldn't be the type who is only looking ahead to the Masters.
[Bet Sungjae Im at DraftKings and get a $1,000 sign-up bonus.]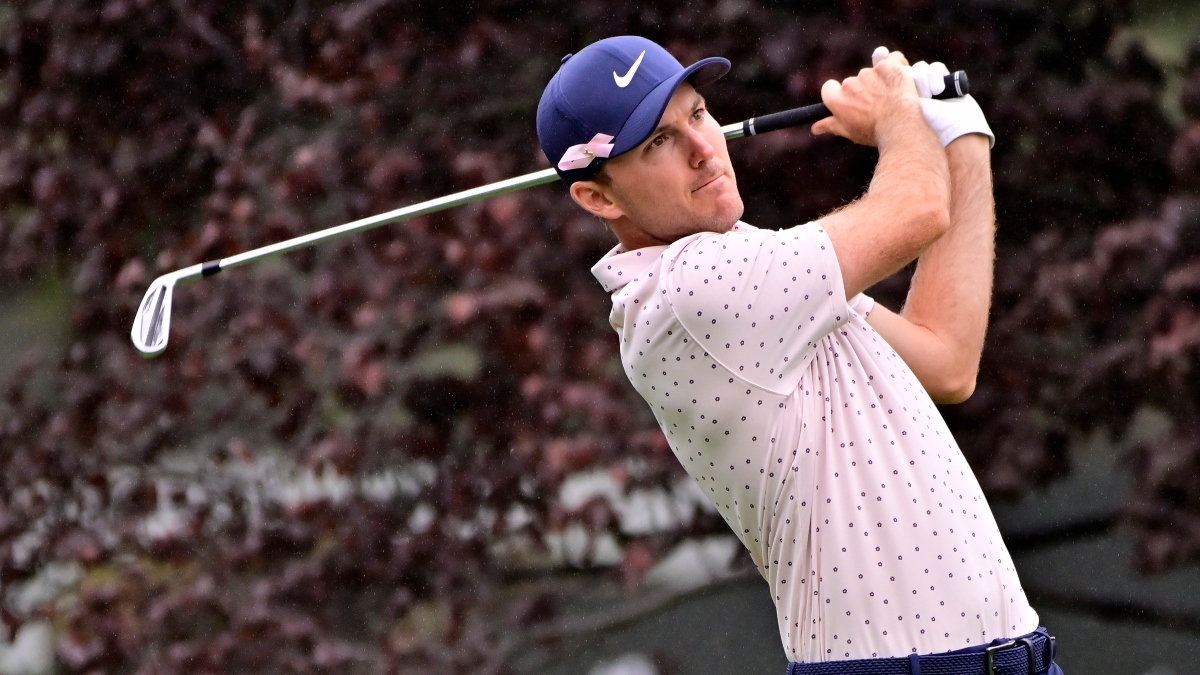 Other OADers
Potential selections for one-and-done options.
Russell Henley (+1600)
Over the past handful of months, Daniel Berger and Viktor Hovland have received the most attention as worthy Masters contenders who aren't in this year's field – and rightfully so, as it's easy to envision their names on one of the large hand-operated scoreboards at Augusta National. Henley is making a serious charge to be added to this conversation, as he, too, won't be in next week's field – and he, too, could've easily made a charge.
In his last half-dozen starts, Henley owns four top-10s and nothing worse than 27th place, including results of T-3 and T-4 at the CJ Cup and Zozo Championship, respectively. While this event has changed host courses, he should still have plenty of good vibes returning to a city in which he's finished top-five on three occasions in the past five years, including a win in 2017.
In a weird year with a weird golf schedule, it'll be weird that the winner before the Masters doesn't get into the immediate field, but a win from Henley would perfectly epitomize that weirdness.
Now, here's where it's important to make a delineation that I often write about in my previews: Picking a player for OADs and listing him as a good value bet for his price are two completely different things. Henley was 90/1 at the CJ and 55/1 at the Zozo, so this price is awfully inflated.
Scottie Scheffler (+2200)
In the intro above, I referenced my piece on the five players who need some momentum before next week's Masters. The reality is, if I'd gone six-deep, Scheffler's name would've been on there, too. He was T-4 at the PGA Championship and was firmly on my shortlist of contenders entering the U.S. Open, only to withdraw after testing positive for COVID-19. Since then, he's languished, failing to play up to his previous level.
If you're intent on making an OAD selection from the list of 37 who are in the Masters field, then I like going with a guy who's played plenty of Texas golf over the years.
Top-Five
One player to finish top-five.
Sepp Straka (+2000 for top-five)
I'm trying not to place too much of an emphasis on last year's T-4 finish at this event, on another course in another city, but Straka still feels like a guy who's ready to pop.
He's gradually working his way up the list of best players without a PGA TOUR win – or at least the list of players who wouldn't surprise you if they won for the first time – and I can see him putting together another strong contention with his length off the tee and ball-striking combo this week.
[Bet Sepp Straka at DraftKings and get a $1,000 sign-up bonus.]
Top-10
One player to finish top-10.
Lanto Griffin (+500)
Of all the players in this week's field, I might be keeping the sharpest eye on Griffin, the defending champion, who currently checks all the boxes as a dark-horse Masters contender.
I don't think he can win, especially in his first start at Augusta National, but I do think his recent play should elevate him to the level that we consider him for top-10/20 props, following results of T-7 and T-11 in his last two starts.
A solid week in Houston and I'll be fully aboard the longshot bandwagon for the Masters.
[Bet Lanto Griffin at DraftKings and get a $1,000 sign-up bonus.]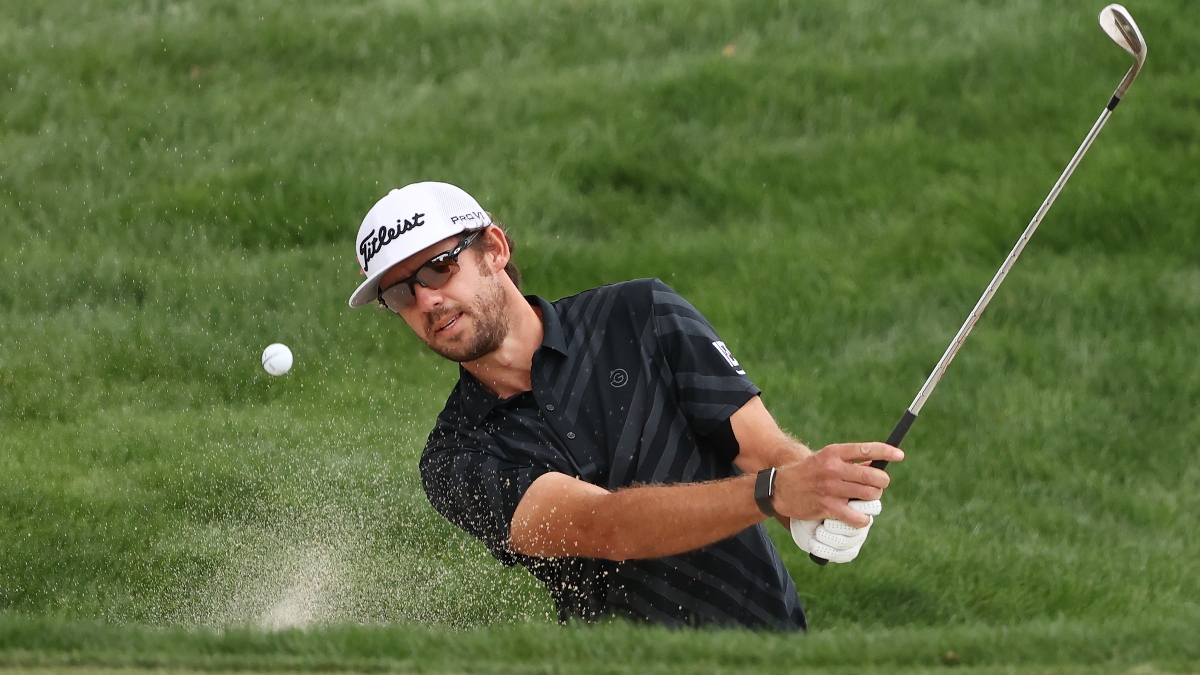 Top-20
One player to finish top-20.
Doc Redman (+250)
It would figure that the one time I don't pick Doc to win, he'll finally do it, so I'll at least cover my bases here by listing him for a top-20. He's cashed these bets in three of his last six starts, although that doesn't really tell the entire story, as he's finished top-five each of those times.
It can be a chore holding a Redman ticket and watching him continually leave birdie putts on the edges, but his terrific ball-striking should be enough to keep him in the mix on most weeks.
[Bet Doc Redman at DraftKings and get a $1,000 sign-up bonus.]
Top-30
One player to finish top-30.
Erik Van Rooyen (+150)
A bit forgotten in recent months, EVR has rarely played great, but never terrible, either, making him a nice play for these types of bets. In fact, he's finished top-30 in each of his last three global starts and six of his last 10. A bigger ballpark this week should be right up his alley.
Don't be afraid to take him for top-20s or even top-10s, as well.
[Bet Erik van Rooyen at DraftKings and get a $1,000 sign-up bonus.]
Top-40
One player to finish top-40.
Keith Mitchell (+140)
At this range, I'm looking for value – and that defines Mitchell right now, as he's a much better player than his recent results would suggest. In fact, he hasn't posted a top-40 in his last eight starts, which might not make us overly confident here, but should help this as a law-of-averages play.
[Bet Keith Mitchell at DraftKings and get a $1,000 sign-up bonus.]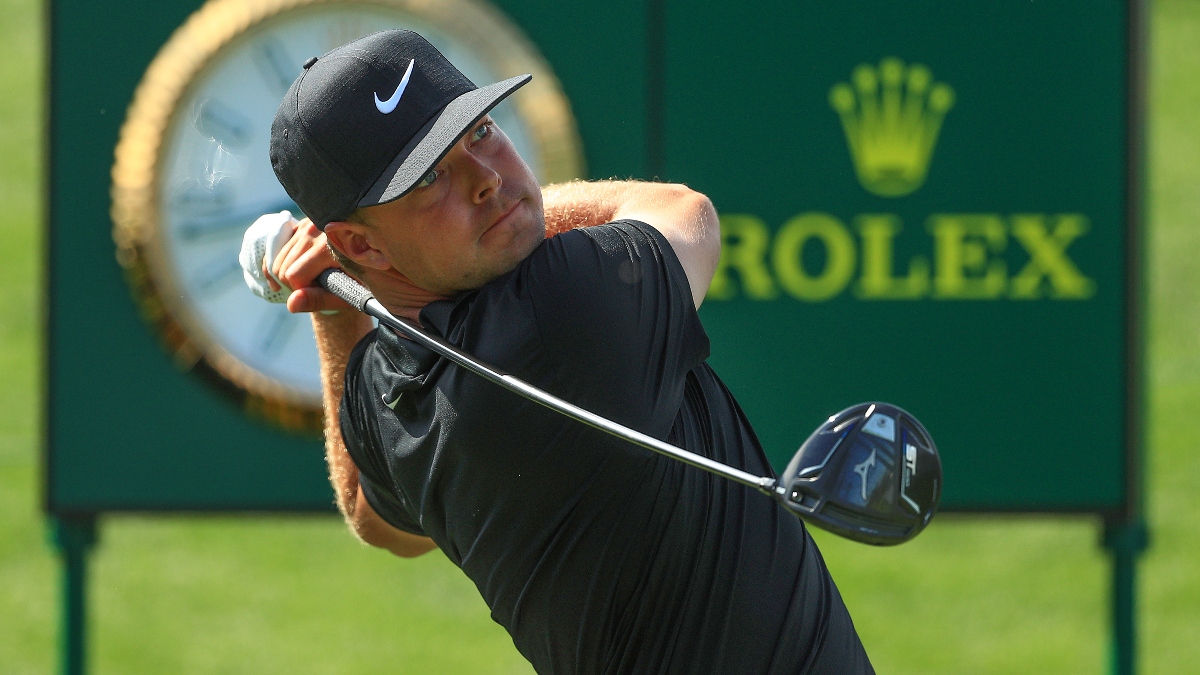 DFS Free Bingo Square
A safe plug-and-play option for DFS.
Tony Finau 
While debating Finau's ceiling is a topic for golf-talk radio shows, as we argue whether the one-time winner can ever transform into a guy who piles up trophies, his floor is largely irrefutable, as he's built a platform of showing up every week and rarely playing poor golf.
In an event that should be very difficult to figure out ahead of time, Finau feels like the safest play from the upper tier. 
DFS 'Dog
A lower-priced option for DFS.
Austin Cook 
At last month's Shriners Hospitals for Children Open, there was a three-way playoff between eventual champion Martin Laird, one of the tourney faves in Matthew Wolff and Cook, who will likely be the forgotten man of this group moving forward. He hasn't played since then, but I'm willing to take a chance that Cook's game has remained in solid shape.
If nothing else, he should be a solid low-cost DFS play, having missed just one cut in his last nine starts.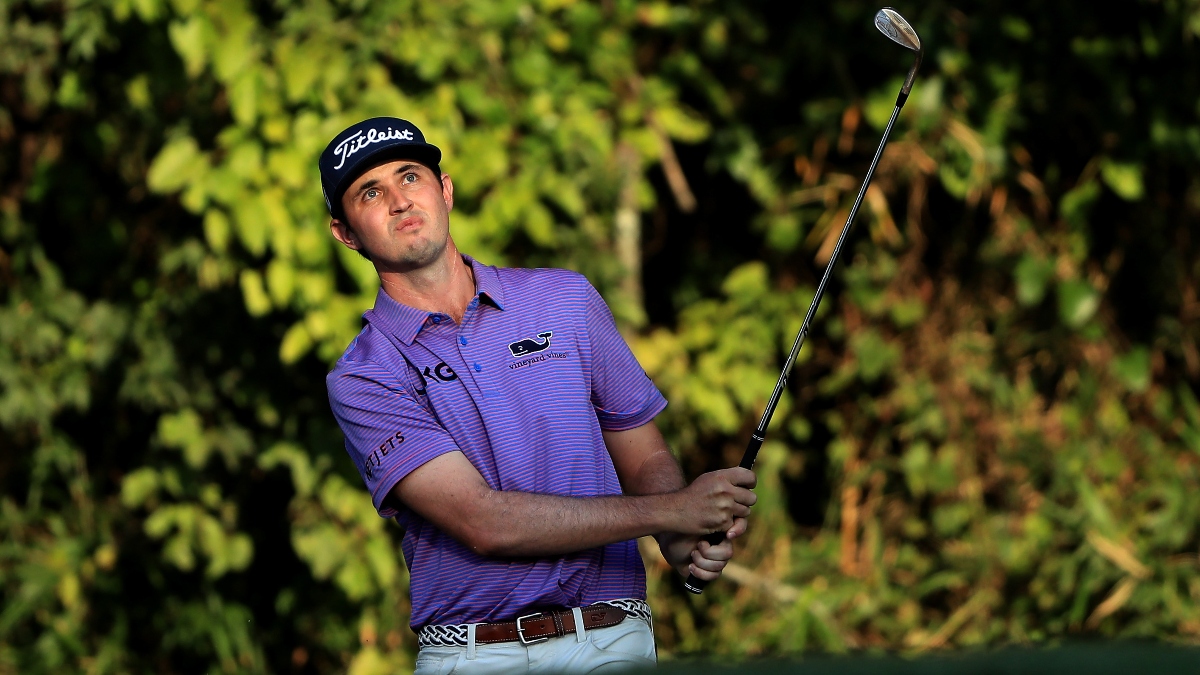 First-Round Leader
One player to post the low score Thursday.
J.T. Poston (+9000)
In his last three Thursday rounds, Poston has posted scores of 66, 67 and 78. They say two outta three ain't bad, so here's hoping he repeats that pattern and returns to the mid-60s for this one.
On a new course without any recent track record, picking an FRL might be more daunting than picking a winner, but I'll stick with a solid player who can go low, but not one with a low number attached to his name.
[Bet J.T. Poston at DraftKings and get a $1,000 sign-up bonus.]
Matchup Man
One player who should beat comparable players.
Lucas Glover (+9000)
For a while there, Glover (along with Harris English) was one of my favorite H2H plays, as he finished between 20th and 38th in each of his first five starts after the PGA TOUR restart in May. Things have quickly taken a downturn, however, as he's MC'd in five of his last seven and clearly lost some mojo.
That said, it simply means his matchups are now against lesser players and he should have better odds, so I still believe that Glover can cash plenty of these bets. 
The Big Fade
One top player to avoid at this tournament.
Sergio Garcia (+4000)
In trying to unearth an elite-level player who never plays well one week before the Masters, I didn't come up with much. Most of these candidates either own a decent enough record in Houston (or elsewhere) or don't own a big enough sample size to realize any trends.
The one player I did find is Sergio, who admittedly was solo third in 2014, but also has finishes of T-37, T-72 and T-77. Maybe this is simply a byproduct of just not playing well on a few of those occasions or not loving GC of Houston, but I'll fade him in hopes that he's repeatedly tried to leave something in the tank for the following week – and yes, I do think he'll play well again at Augusta.
How would you rate this article?