Sobel: Are the Days of Longshot Winners at Augusta Behind Us?
Credit:
Andy Lyons/Getty Images for Golfweek. Pictured: Trevor Immelman
There was a time, not that long ago, that longshots were winning the Masters left and right.
Those days are gone now and Jason Sobel wonders if another triple-digit longshot could come out on top of this deep field.
Trevor Immelman was never supposed to win the 2008 Masters title. Sure, he was one of the game's brightest up-and-comers at the time, a player lauded by the likes of Gary Player as one to watch at Augusta National. Not that year, though.
Just four months removed from undergoing surgery for a benign tumor in his back, his initial return to the game was an amalgam of skulled and duffed chip shots at his home club, about as far from a green jacket triumph as a professional golfer can be.
When he did start playing competitively again, it still wasn't pretty. In seven starts at stroke-play events before the Masters, he'd missed four cuts and didn't have a finish better than 40th.
If you were picking the South African to win that week, you were probably related to him.
Oddsmakers responded to this misfortune, increasing his pre-tournament price to a hefty 150/1, though it's doubtful there were many takers. And yet, despite all of those setbacks, Immelman tied for the low score of the opening round, led after the second and third rounds, and stiff-armed his fellow competitors on Sunday, cruising to an unlikely title.
"You gain confidence from playing good golf," he'd said during that week. "Obviously, I haven't been playing that great."
Maybe some bettors learned. More likely, the majority never believed lightning could strike twice.
One year after Immelman's improbable victory, Angel Cabrera waltzed down Magnolia Lane with similar odds of 125/1, just two years removed from becoming a U.S. Open champion. In the Sunday evening twilight, though, he withstood a three-way playoff with Kenny Perry and Chad Campbell to win a second career major title.
"This is the Masters," he said afterward. "A lot of magical things can happen."
Cabrera probably wasn't referring to a triple-digit longshot paying off, but he certainly sounded like a man who was quite aware of this probability.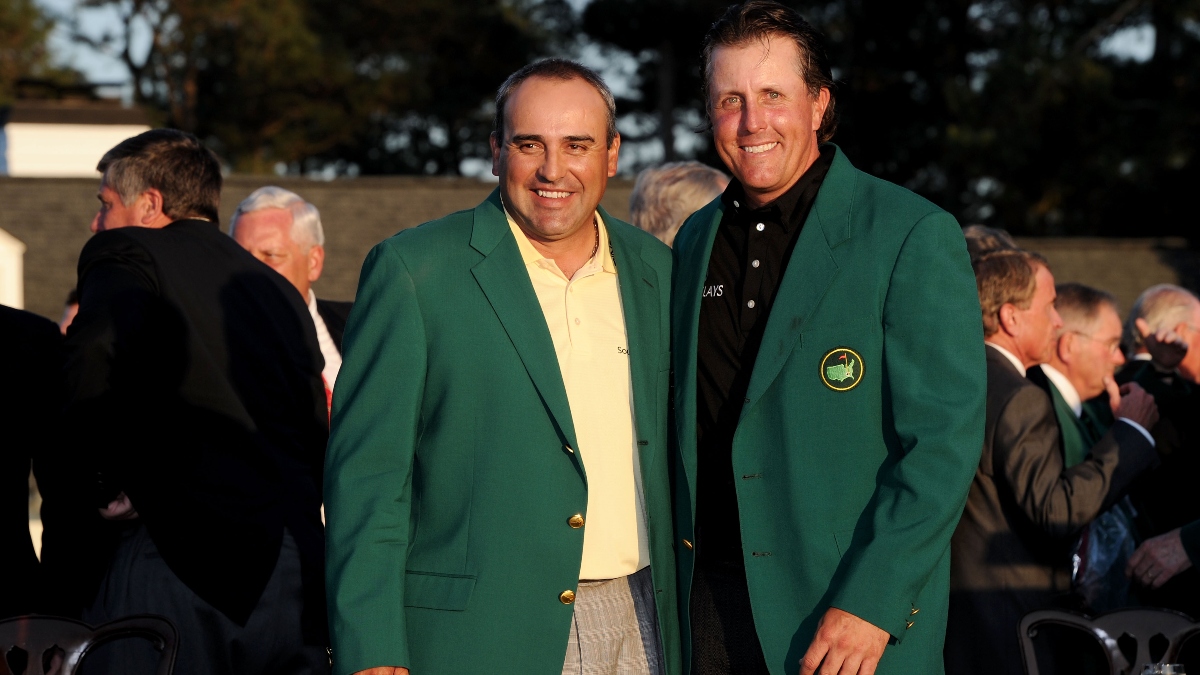 The next year's Masters was claimed by Phil Mickelson, second-favorite as he so often was to Tiger Woods, but the following year featured Charl Schwartzel, a 100/1 dark-horse who birdied the final four holes to withstand one of the most wild, wonderful back-nines in tournament history.
"If you try and be a hero, you're going to be no hero; you're going to make big numbers," he said then. "So treat it with respect."
Immelman. Cabrera. Schwartzel. Three extreme 'dogs in four years at the world's most prestigious golf tournament. A bet of one unit on each of them would've resulted in a 375-unit profit. A hypothetical $1 parlay on all three at their final odds would've cashed more than $1.9 million.
It was all enough to make us rethink everything we knew about winning the Masters.
Maybe form wasn't so important. Maybe experience in contention at this tournament wasn't a necessity. Maybe odds weren't such a determining factor of winning potential.
And then – poof! – all of these new theories quickly became old again, any subsequent triple-digit tickets being left to flutter in the breeze without consequence.
Since Schwartzel's victory in 2011, there have been eight Masters champions – and none have owned pre-tourney odds higher than those of Danny Willett four years ago at 50/1.
All of which should leave us asking this question entering this year's delayed edition of the event: Can a big-time longshot still win this tournament?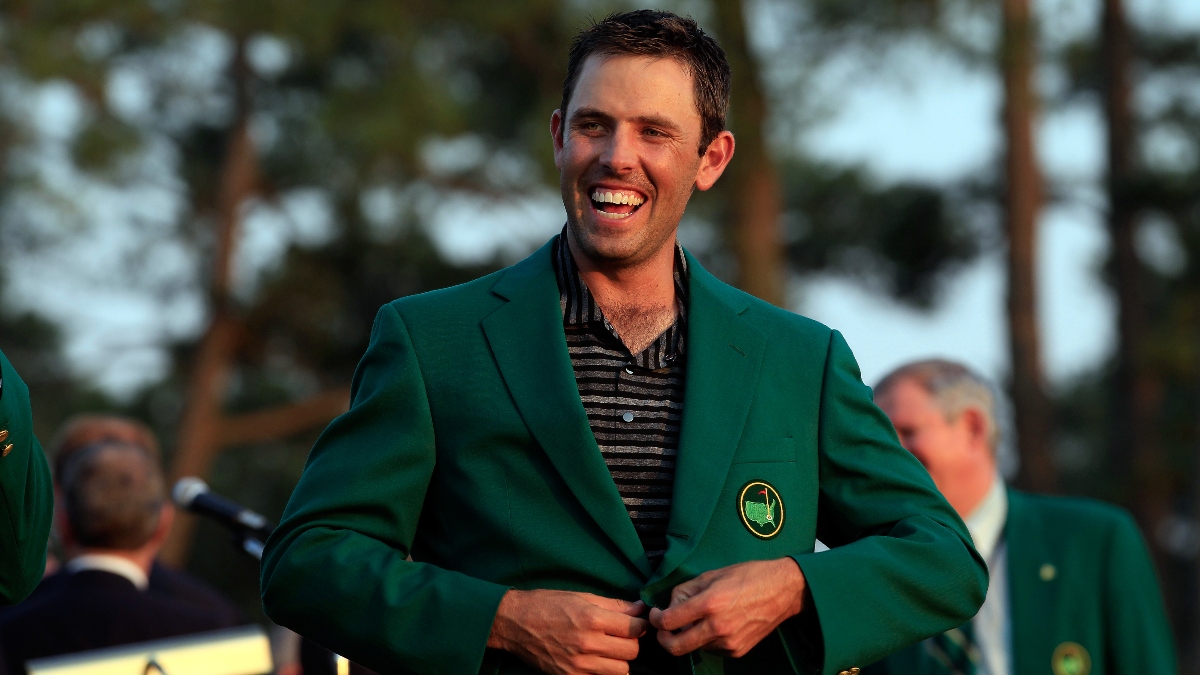 There are undoubtedly a few relevant factors to account for why no player with big odds has won here lately, many of which are golf-specific.
The most prevalent notion is that today's fields are even more top-heavy than a decade ago. No longer are "good" players sneaking away with major titles; instead, it's usually a player who is some varying degree of "great." Check the list of these winners in recent years – not just at the Masters, but all majors – and you'll rarely find a one-hit wonder or surprise name. The best players are learning how to bring their optimal stuff to the biggest events and one of the byproducts is that we don't have the same volume of underdog champions.
Another idea is that these courses – and yes, Augusta National specifically – are set up for the longest hitters and most prolific birdie-makers. The list of these players usually includes most of the game's highest-ranked players, making it more difficult for a lesser-known player to come out of nowhere to hold off the elite-level guys.
All of that is inherently true, though it hardly serves as the most logical explanation for the lack of triple-digit Masters winners lately.
Instead, I'll proffer that there are no more Immelmans, Cabreras and Schwartzels less because of their competition and more because of … us.
That's right – us. The gambling public.
The game of golf has always been synonymous with betting, but the trajectory of this relationship has been elevated so much in the past handful of years.
A decade ago, a recent major winner like Cabrera could sneak into a major field at triple-digit odds due to the fact that the general population was only paying the most attention to the most in-form players for outrights and so those prices were never deflated because they were simply reflective of public opinion.
Case in point: Willett himself, who was initially at triple-digit odds in 2016, only to drop when he won a European Tour event early that year and finished T-3 at a WGC. Not to suggest bettors in previous years were too unsophisticated to understand the value of a longshot, but his ascendancy on that pre-tournament board proves the keener eye that bettors have accrued in recent times.
Let's keep all of this in mind when searching for that golden ticket this week.
Sure, we'd all like to find that triple-digit longshot who's going to win this title, but there are increasing reasons it likely won't happen. First, that player will have to defeat Bryson DeChambeau, Dustin Johnson, Justin Thomas, Rory McIlroy, Xander Schauffele, Brooks Koepka and all of the other superstars with lower odds next to their names.
Just as importantly, though, if you happen to see a player with outright value at 100/1, then chances are plenty of others have seen him, too, which will undeniably drive the price down to a range in which we've become more accustomed to players winning this tournament.
It would be pretty lucrative to turn back the clock and have a bunch of potential Masters winners with such lofty odds, but as we search for that player this week, though, we should realize that we have ourselves to blame as much as anyone else. Consider it a veritable Catch-22 in that our collective justification for becoming smarter in this realm is summarily keeping us from finding that longshot winner who was once available.
Looking to bet the 2020 Masters? Check out Action Labs to compare betting lines and find +EV opportunities with real-time odds for multiple sports and sportsbooks!
How would you rate this article?