Sobel: Jon Rahm Will Try to Hang on as Heavy Favorite in Windy Conditions at Memorial
Credit:
Sam Greenwood/Getty Images. Pictured: Jon Rahm of Spain.
Oh, so you thought Muirfield Village gritted its teeth and gave the world's best golfers everything they could handle in Saturday's third round? That's cute.
Sure, the scoring average of 73.589 was more than a stroke over par for the third consecutive round, but just like any good infomercial informs us: But wait, there's more!
The weather for Sunday's final round will once again be hot and sunny, but this time it'll be accompanied by a stiffening breeze throughout the day, starting at 6-12 mph for the first tee times, then increasing to 15-25 mph by noon and for the remainder of the afternoon.
Throw in a bunch of severely tucked pin locations and this one has all the makings for an explosive afternoon.

This is already a brutally difficult golf course in perfect conditions. In a 2- or 3-club win, we should expect carnage throughout the leaderboard. Someone's gotta win it, though, so let's take a look at the top contenders — and how they tend to play in strong winds.
Jon Rahm (-12): He tends to hit a high ball, which should be impacted by these conditions, but the greater worry might be less technical and more emotional. Rahm is the type of player who often has a quick fuse when things aren't going his way. Even with a four-shot lead, it'll be interesting to see whether he can maintain his composure in this wind if he makes a few early bogeys. If not, this thing could be wide open once again.
Tony Finau (-8): Succeeding in such windy conditions takes a strong mental fortitude, which some might suggest is the only attribute keeping Finau from being a top-five player in the world. Perhaps it will take the toughest possible test for him to finally claim his second career PGA TOUR win, but it's more likely that he'd prefer perfect calm and a greater ability to chase down the leader with birdies.
Ryan Palmer (-8): There are few players on the current leaderboard as pleased with the forecast as this Texan, who grew up playing in wind and tends to own a lower ball-flight than Rahm or Finau. Here's guessing the wind affects his performance much less than it does others.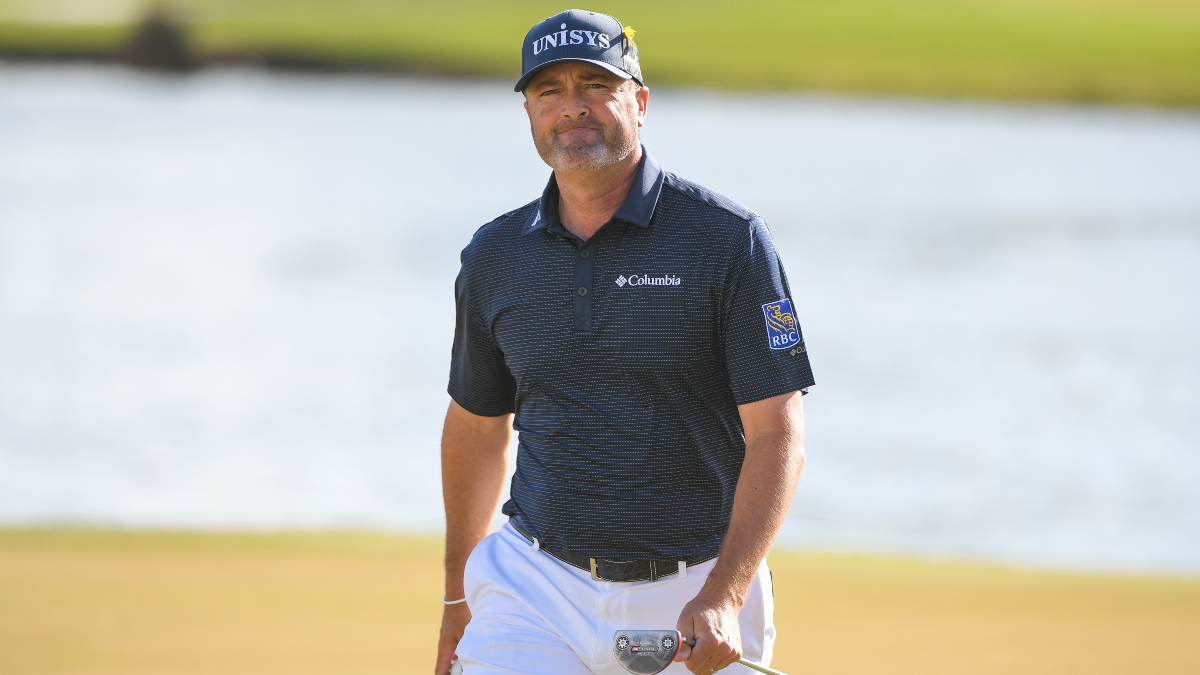 Danny Willett (-6): An Englishman who's certainly seen his share of windblown golf courses over the years, his renewed ball-striking could be primed for these conditions, though his six-shot differential might prove to be too much to overcome.
Henrik Norlander (-5): Not gonna lie, there's not much in the memory bank to help discern whether the Swede can play in a stiff breeze. He did post an opening 66 in Puerto Rico this year in similarly windy conditions, though this is a whole different animal.
Jason Day (-5): While most Australian players thrive in the wind, Day's game has always seemed more Americanized than most, as evidenced by his poor Open Championship record (one top-10 in nine starts). Throw in a balky back that appeared on the verge of injury Saturday and it's tough to envision him climbing the board.
It should go without saying, but outright betting the final round would be a lot more palatable if the world's second-ranked player wasn't staked to such a big lead.
If you've already got Rahm and want to hedge with a small Palmer or Willett bet, I suppose I don't mind that play, but loading up on the favorite at such a short price feels as foolish as loading up on anybody else to beat him.
The wind might give the field a chance to catch Rahm — or perhaps a chance for Rahm to fall back to the pack — but four shots is still a sizable advantage, no matter the forecast.
[Profit Boost! New & existing users at DraftKings can get a 30% bump on any bet for the Memorial Tournament on Sunday. CO, NJ, PA, IN and WV only.]
How would you rate this article?