Sobel: When It Comes to Golf's Impending Schedule, Anything Is Possible
Credit:
Tom Pennington/Getty Images. Pictured: A general view of a flag during the first round of the Charles Schwab Challenge in Fort Worth, Texas.
Over the past month, every time I've been asked about the mysteries of golf's remaining schedule in the face of the COVID-19 pandemic with questions that start, "Is it possible that…" my answer has been the same.
Yes.
Yes, I think that whatever proposition you were about to suggest is feasible, because I think every possible solution currently remains on the table.
Could the year's first major really be played without any fans in attendance?
Sure!
Will the U.S. Open be pushed back again — and to a location outside of the greater New York area?
Maybe!
Is there a chance the Ryder Cup is postponed until next year, back to its place on the calendar in odd-numbered years, as it was before 9/11?
Certainly possible!
[Updated 2020 Sports Calendar for Every Major Sport & Event]
If I was an executive with the PGA TOUR or the LPGA or the European Tour or any of the four organizations that run golf's major championships, my home office would be littered with white boards, not unlike that of an NFL general manager in advance of next week's draft, each one listing different scenarios for different return dates. One would have provisions for a schedule of tournaments that returns in June, one for July, one for August, and so on.
This is obviously a situation even golf's most powerful officials can't control, but it is one for which they can plan.
All of which is why I liked the fact that a clearer picture of this potential schedule was announced last week, with a mere 101 days between the opening round of the PGA Championship and the final round of the Masters, with three majors, the FedEx Cup playoffs and — oh, by the way — a Ryder Cup being contested during that span.
Is any of this written in stone? Of course not, but it's better to have a plan and adjust than to have no plan at all.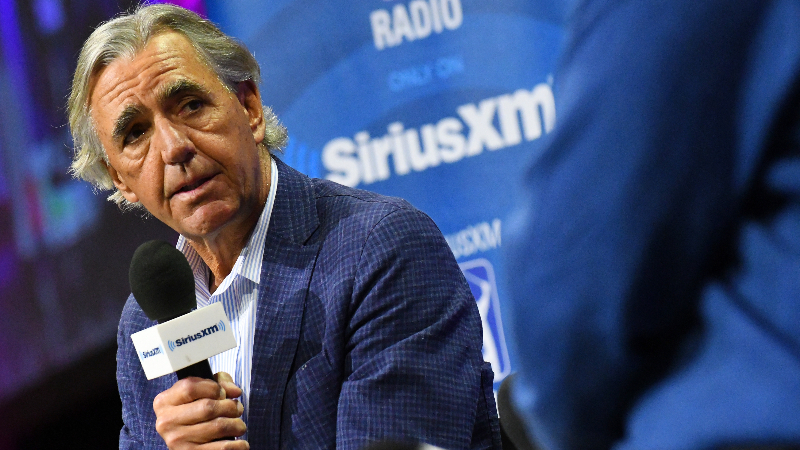 On Tuesday, PGA of America CEO Seth Waugh said on the SiriusXM PGA TOUR channel that his organization's Plan A is to hold the PGA Championship from Aug. 6-9 at TPC Harding Park, as scheduled, while Plan B is to play the event during those dates and at that location without any fans, and Plan C is to scrap the first two plans and figure out a logistical solution.
Even if it seems idealistic to believe a major will be held — on public land in California, of all places — less than four months from now, we can at least appreciate and applaud the thought process here.
Have a plan, have a backup plan, then have a backup plan for the backup plan.
With so much uncertainty, that's the only strategy.
If there's one possibility that doesn't seem wholly possible, it's the current iteration of the PGA TOUR schedule, which shows a return for the Charles Schwab Challenge in its original slot, beginning May 21. Though I'll reserve the right to maintain my earlier assessment that every contingency is currently on the table, it seems a bit far-fetched to believe high-level tournament golf will be played next month.
In fact, I'll continue my previous estimation of the PGA TOUR's return: It might be the first sport to be played, but I don't think it will be the first sport to announce a return.
I think the PGA TOUR was left in a precarious position last month, when on the eve of its flagship event, The Players Championship, Utah Jazz center Rudy Gobert tested positive for the coronavirus and the league summarily suspended its season, followed almost immediately by other professional sports.
Later that night, commissioner Jay Monahan issued a statement that the first round would be played as scheduled, with fans in attendance. Less than 12 hours later, the PGA TOUR had reversed course, announcing that fans wouldn't be allowed on site for the final three rounds, only to shift again nine hours after that, canceling the final three rounds.
All of which could have us believing that even though golf might be the most social distancing-friendly sport, Monahan and others in Ponte Vedra Beach might be a bit gun-shy to take the lead here.
Instead, it's entirely possible that other leagues make this announcement first, though with training camps necessary in team sports, golf could still be the first one to return to competition.
Again, anything — and perhaps everything — is possible.
When it comes to the impending future of golf, its return and the ensuing schedule, the best plan is to have a bunch of plans, all of which could come to fruition.
How would you rate this article?