2021 Bermuda Championship Betting Odds, Picks, Preview: Adam Hadwin Fits Short Course Well
Credit:
Photo credit: Leon Halip/Getty Images. Pictured: Adam Hadwin
The TOUR makes a stop at Port Royal for the Bermuda Championship this week.
It's a bettor's paradise, with plenty of unsung talent in the field this week in the Atlantic.
Jason Sobel breaks down his best bets for the week and who he's backing.
There have only been two previous editions of the Butterfield Bermuda Championship, but already we can spot a trend amongst the winners — one which could help us prognosticate the proceedings this week.
Two years ago, in the inaugural iteration of this event, Brendon Todd teed off at 80-1, which was less a hint that he might have a puncher's chance and more an indictment of the field strength. Todd entered that week having missed the cut in four of his previous five starts, without a previous top-10 on the PGA TOUR during that season or the previous one. He also wasn't exactly brimming with firepower, either; in the year that he won, Todd ranked 187th (out of 193) in driving distance, averaging a mild 282.7 yards per pop.
Perhaps this should've had us considering Brian Gay last year. He was 200-1 pre-tournament and, like Todd, was fresh off a run of four consecutive MCs. His most recent top-10 happened at this very event in Bermuda one year earlier, which means he wasn't knocking on that door to contention. Also like Todd, Gay has never been a big banger off the tee, ranking 178th last season at 286.8 yards.
Does all of this information suggest that we should be seeking a short-hitting, out-of-form player to triumph this week?
Of course not.
What it does suggest is that we shouldn't eliminate anyone in the field simply due to a lack of distance or recent success. Essentially, it just deepens the pool.
Host course Port Royal is a par-71 which plays just over 6,800 yards – essentially rendering it a pitch-and-putt for PGA TOUR pros, which also explains how a pair of the game's shorter hitters have won here.
To be expected, scoring is largely dependent on conditions. Two years ago, without too much gusting wind, Todd won with a total of 24-under. Last year, it was windier, and Gay took it in a playoff at nine fewer strokes.
Full disclosure: I'm writing this intro on Sunday afternoon, so weather patterns can certainly change, but current forecasts call for winds peaking at 25 mph during three of the four tournament rounds. (All except Friday, which suggests those with an early/late tee time draw could hold an advantage.)
That could leave the winning score at something closer to what we witnessed last year, but again, those forecasts can change pretty quickly.
With that in mind, let's get to this week's plays.
Bermuda Championship Odds
Click here for the full list of odds

| Golfer | Odds |
| --- | --- |
| Matthew Fitzpatrick | +1000 |
| Christiaan Bezuidenhout | +1200 |
| Mito Pereira | +1600 |
| Patrick Reed | +2000 |
| Seamus Power | +2000 |
| Hayden Buckley | +2500 |
| Chad Ramey | +2800 |
| Takumi Kanaya | +3500 |
| Matthias Schwab | +3500 |
| Adam Hadwin | +3500 |
| Taylor Pendrith | +3500 |
| Guido Migliozzi | +4000 |
| Danny Willett | +4000 |
| Patrick Rodgers | +4500 |
| Stephan Jaeger | +4500 |
| Denny McCarthy | +5000 |
| Nick Hardy | +5000 |
| Thomas Detry | +5000 |
| Alex Smalley | +5000 |
| David Lipsky | +5000 |
| Joseph Bramlett | +5000 |
| Sahith Theegala | +5000 |
| Garrick Higgo | +5000 |
| Greyson Sigg | +5000 |
| Ryan Armour | +5500 |
| Mark Hubbard | +6000 |
| Lucas Herbert | +6000 |
| Russell Knox | +6000 |
| Scott Stallings | +6000 |
| Dylan Frittelli | +6000 |
| Hank Lebioda | +6000 |
| Harry Hall | +6000 |
| Peter Uihlein | +6500 |
| Jason Dufner | +6500 |
| Nick Watney | +6500 |
| Austin Eckroat | +6500 |
| Bo Hoag | +6500 |
| Lee Hodges | +6500 |
| Seth Reeves | +8000 |
| Aaron Rai | +8000 |
| Beau Hossler | +8000 |
| Nick Taylor | +8000 |
| Kiradech Aphibarnrat | +8000 |
| Peter Malnati | +8000 |
| Vincent Whaley | +9000 |
| Dawie Van Der Walt | +9000 |
| Brian Stuard | +9000 |
| Adam Svensson | +9000 |
| Brandon Hagy | +9000 |
| Sepp Straka | +10000 |
| David Hearn | +10000 |
| Anirban Lahiri | +10000 |
| Kramer Hickok | +10000 |
| Davis Riley | +10000 |
| Graeme McDowell | +10000 |
| Brian Gay | +10000 |
| Camilo Villegas | +10000 |
| Brandon Wu | +10000 |
| Cameron Percy | +10000 |
| Matthew NeSmith | +10000 |
| Ben Kohles | +13000 |
| Danny Lee | +13000 |
| David Skinns | +13000 |
| Justin Lower | +13000 |
| Tommy Gainey | +13000 |
| Sean O'Hair | +13000 |
| Scott Gutschewski | +13000 |
| Callum Tarren | +13000 |
| Max McGreevy | +13000 |
| Michael Gligic | +13000 |
| Patrick Flavin | +13000 |
| Paul Barjon | +13000 |
| Andrew Novak | +13000 |
| Kurt Kitayama | +13000 |
| Austin Cook | +13000 |
| Austin Smotherman | +13000 |
| David Lingmerth | +15000 |
| Bo Van Pelt | +15000 |
| Chase Seiffert | +15000 |
| Vaughn Taylor | +15000 |
| Dylan Wu | +15000 |
| J.J. Spaun | +20000 |
| Erik Barnes | +20000 |
| Jim Knous | +25000 |
| Brett Drewitt | +25000 |
| Ben Crane | +25000 |
| Noh Seung-yul | +25000 |
| Luke Donald | +25000 |
| Brian Morris | +30000 |
| Heath Slocum | +30000 |
| Jason Bohn | +30000 |
| Arjun Atwal | +30000 |
| Fabian Gomez | +30000 |
| Scott Brown | +30000 |
| Kyle Wilshire | +30000 |
| Johnson Wagner | +30000 |
| Chris Stroud | +30000 |
| Sang-Moon Bae | +30000 |
| Robert Garrigus | +30000 |
| John Pak | +30000 |
| Curtis Thompson | +30000 |
| Ben Martin | +30000 |
| Greg Chalmers | +30000 |
| Ted Potter Jr. | +40000 |
| Jonathan Byrd | +40000 |
| Andres Romero | +50000 |
| Jay McLuen | +50000 |
| Ted Purdy | +50000 |
| Greg Koch | +50000 |
| Daniel Chopra | +50000 |
| Jordan Gumberg | +50000 |
| Ricky Barnes | +50000 |
| Carl Pettersson | +50000 |
| Richard S Johnson | +50000 |
| Parker McLachlin | +50000 |
| Camiko Smith | +50000 |
| John Rollins | +50000 |
| Michael Kim | +50000 |
| J.J. Henry | +50000 |
| Michael Bradley | +50000 |
| Michael Sims | +50000 |
| Martin Trainer | +50000 |
| Chaka Desilva | +50000 |
| Robert Allenby | +50000 |
| Darren-Andrew Points | +50000 |
| Kevin Stadler | +50000 |
| Matt Every | +50000 |
| John Merrick | +50000 |
| John Senden | +50000 |
| Matt Hill | +50000 |
Outright Winner
One player to win the tournament.
Adam Hadwin (+3500)
With a share of sixth place in his most recent start at the Shriners Children's Open, Hadwin is in better form coming into this one than Todd or Gay were, but the profile still fits: A talented player seeking a bit of career resurrection against a field of competitors which shouldn't be confused for any of the season's elite entry lists.
He's also not as short off the tee as the previous two winners, but he does tend to play some of his better golf on shorter tracks. If there's one source of worry, it's that many of Hadwin's best previous results have occurred in dome-like conditions, but I'm still going to bank on a little breeze hardly hurting a hearty Canadian, who should be primed for a big week.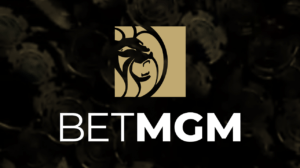 Bet the Bermuda Championship and get a risk-free bet up to $1,000.
Other OADers
Potential selections for one-and-done options.
Matt Fitzpatrick (+1000)
If you're betting, Fitz is this week's potential card-wrecker — the pre-tourney fave is also the player at the top of the board whom you should be most worried about if you are playing some longshots. If you're searching for an OAD pick, though, that's exactly what you're hoping for.
As I explained in this space last week (and many times previously), plenty of OADers won't want to "burn" a good player by taking him at an inferior event, but our collective attitude should be just the opposite. There's an excellent chance Fitz's odds are never lower in a PGA TOUR event during the remainder of this season than they are this week, which in turn means his win probability will never be greater — at least, not pre-tournament.
Danny Willett (+4000)
Fresh off a victory at the Dunhill Links just a few weeks ago, Willett followed with a T-21 at the Shriners and should own some good vibes coming into this one. He's the type of player who's good enough to use in OAD pools, but tough to pin down to a specific event, so I don't mind a play on him this week. He was T-55 at this tourney last year, which wasn't anything special, but I do like the fact that unlike some of my other plays here, he at least owns some experience at Port Royal.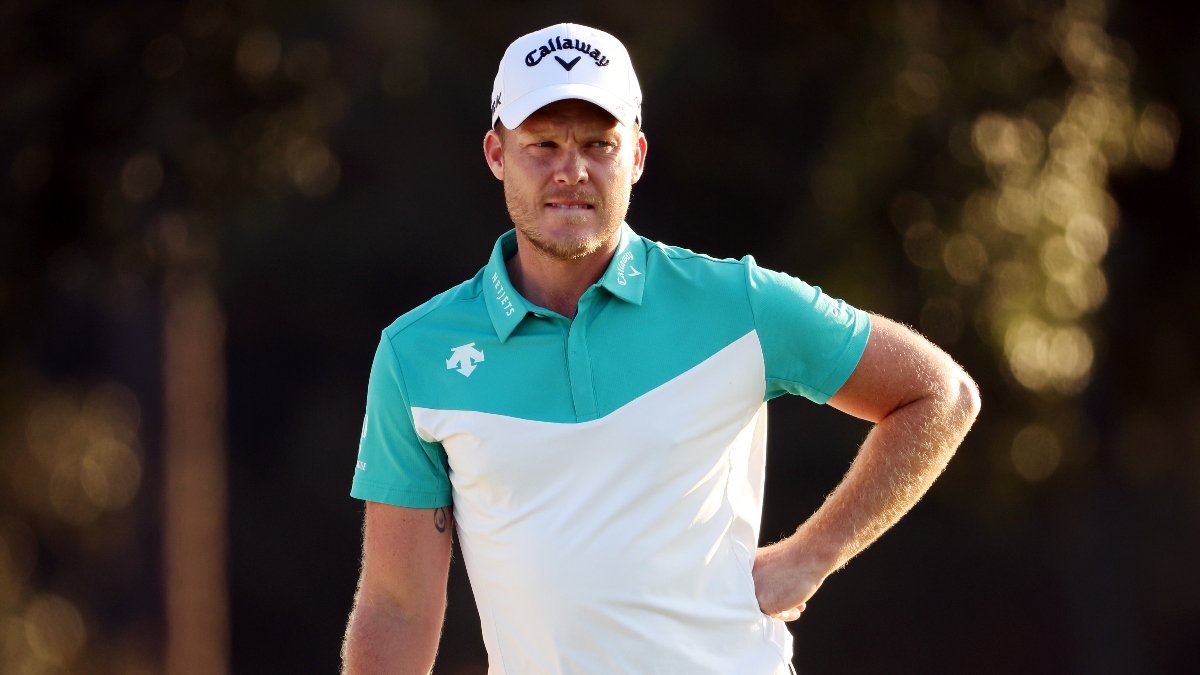 Peter Uihlein (+6500)
I've spent the last dozen years waiting for Uihlein to become a top-10 player and I've gotta admit: I'm probably only a few years away from finally thinking this won't happen. For now, I won't give up hope — and more importantly, after recommending him at so many tournaments such as this one, I'm a bit gun-shy to ever leave him off the list.
In all seriousness, I've always believed he's an immensely talented player and still think that talent can show in his PGA TOUR results at some point.
Top-Five
One player to finish top-five.
Greyson Sigg
Take a guess what kind of grass they have in Bermuda. Come on, think extra hard about it. Ah, there ya go, it's … Bermuda.
So it only makes sense that we target some Bermuda specialists this week. I was a big fan of Sigg's game on the KFT and I've been waiting for a chance to use him on a course just like this one. Maybe it's the UGA connection, but it feels like Sigg owns some Kevin Kisner-type vibes, that a guy who's a solid ball-striker and fierce competitor could be a solid comp moving forward.
Early on this season, we've already seen KFT grads Mito Pereira and Hayden Buckley cash top-five tickets. I think Sigg will be the next to do it this week.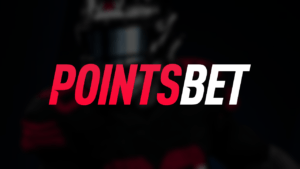 Bet the Bermuda Championship and get $250 FREE.
Top-10
One player to finish top-10.
Denny McCarthy
In two previous starts at this event, McCarthy has finished T-4 and T-15. That shouldn't come as a massive surprise, as the shorter track tends to render this a putting contest and McCarthy has been one of the PGA TOUR's best putters over the past few years. If there's an event he's going to win, it could very well be one like this, but a conservative play on a top-10 should own more value.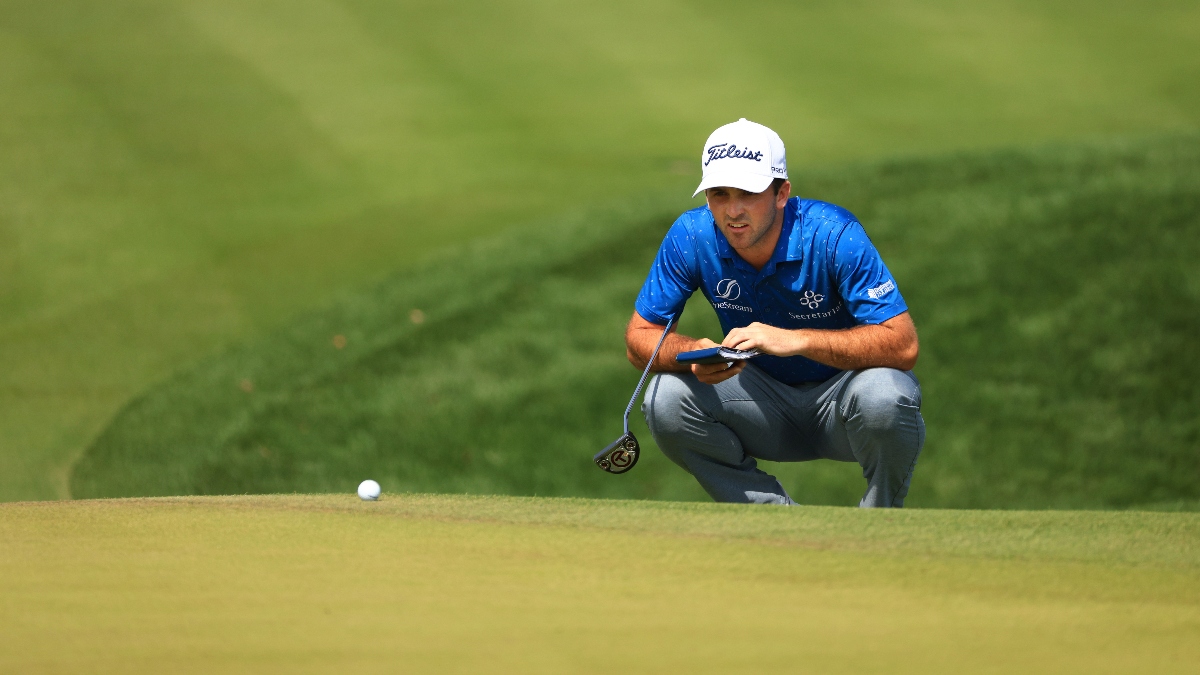 Top-20
One player to finish top-20.
Aaron Rai
Once again, I'm chasing value on a guy who should be a strong course fit. Rai plays his best golf on short, tight tracks, where his precision can take over. Don't judge the man on his iron covers and two gloves. He's got plenty of game and should be ready to pull a top-20 on this tour. 
Top-30
One player to finish top-30.
Jason Dufner
A former major champion – just eight years ago! – who was once a darling of the golf world (remember Dufnering?) and ranked as high as sixth in the OWGR, Dufner's game is starting to show some signs of life again.
He's posted top-30 finishes in four of his last five starts and while I might not be ready to proclaim him ready to contend and win again, he's suddenly a wise choice to cash these types of tickets.
Top-40
One player to finish top-40.
Danny Lee
My pod pards Justin Ray wrote a piece earlier this year in which he broke down the best performers on shorter golf courses. Many of the game's bigger names were featured, but Lee is a player who was highlighted by J-Ray as a guy who tends to overperform on these types of tracks. Obviously, top-40 is very conservative, but I'll have him in some DFS lineups, as well.
DFS Free Bingo Square
A safe plug-and-play option for DFS.
Christiaan Bezuidenhout
Some of the game's best short-game artists are much heralded, guys like Jordan Spieth, Patrick Reed and Cameron Smith. Some are just a little more under-the-radar — Shane Lowry, Kevin Na, Brian Harman.
And then there are some still making a name for themselves, but I'm telling you: Bezuidenhout might be as good as just about any of 'em. Playing a full PGA TOUR schedule again this upcoming season, I think he's going to claim his first victory at some point in the next 10 months. As for this week, he should be a smart play to anchor your lineup from the top tier. The only potential drawback is that this is his first start after a seven-week absence.
DFS 'Dog
A lower-priced option for DFS.
Kurt Kitayama
Sitting around with one of my touring pro buddies a few months ago, somehow Kitayama's name came up in conversation, to which my buddy said he'd played with him before and then offered: "That guy can drive it up a gnat's ass." There is plenty of colorful vernacular in golf, but that one paints as good a picture as any of 'em. In any case, I'll take a guy who can do that on this golf course.
First-Round Leader
One player to post the low score Thursday.
Alex Smalley
A product of Duke, Smalley has made the impressive leap from mini-tours to the PGA TOUR in a very short time. He's still inexperienced, but three of his seven appearances in the big leagues over the past year-plus have started with a score of 68 or better, including a 66 in Las Vegas the last time he played. First-round leaders here have included Scottie Scheffler (well before he was a top-25 player) and Peter Malnati, so I don't mind taking a shot on an FRL ticket with a big price.
Matchup Man
One player who should beat comparable players.
Brian Stuard (+9000)
Not gonna lie: I can think of more exciting bets to tell your buddies about at the 19th hole this week than, "Check out my Stuard head-to-head ticket!" If you're looking for the best Todd/Gay comparison in this week's field, though, it might be Stuard, who is coming off four straight MCs and ranks among the circuit's shorter hitters. I might take a small shot on him outright, but I do like targeting him in some matchups this week. 
The Big Fade
One top player to avoid at this tournament.
Zozo Championship competitors
There aren't a ton of players making the trip from Japan to Bermuda this week, but those who are should be in for a hefty dose of culture shock and jetlag. Yeah, yeah; I get it: These guys are all professionals and they're accustomed to travel and they probably weren't wedged into Seat 44B after three layovers, but that doesn't mean journeying around the globe is easy.
Anyway, the list includes Lanto Griffin, Brandon Hagy, Garrick Higgo, Takumi Kanaya and Sepp Straka. Maybe if there was a player I really liked in this group, I'd make an exception, but I'll be fading each of these guys.
How would you rate this article?
This site contains commercial content. We may be compensated for the links provided on this page. The content on this page is for informational purposes only. Action Network makes no representation or warranty as to the accuracy of the information given or the outcome of any game or event.