2022 U.S. Open Final Round Odds, Picks: Will Zalatoris in Position for Elusive First Win
Credit:
(Photo by David Cannon/Getty Images) Pictured: Will Zalatoris.
Wild. That is the only word I've got to describe what happened at The Country Club on Saturday during the the third round of the 2022 U.S. Open.
Every time we thought we saw someone grab control of the season's third major, they quickly let it slip away and brought the field back into the tournament. That is all without mention of the two-time major winner and 36-hole co-leader who just simply had nothing with his game.
It all really started with an eagle hole-out on the par-5 eighth by Scottie Scheffler. as he jumped to 6-under with a two-shot lead. He barely missed a birdie chance on the ninth and seemed to be in cruise-control. However, seemingly out of nowhere, he went five-over in the four hole stretch from the 11th to 14th and fell off the lead.
Will Zalatoris and Matt Fitzpatrick then took the lead before Fitzpatrick bogeyed the last hole to drop to a tie at 4-under with Zalatoris.
Lastly, it was Jon Rahm's turn as he took the lead at 5-under on the 17th and appeared ready to carry that lead into the final round as he looks for back-to-back U.S. Open wins. Instead, he left his second shot in the fairway bunker on the 18th, then buried his next shot in the greenside bunker. He would close with a double and drop to a shot back of the leaders entering Sunday's final round.
I'd be lying if I said I had any inclination of who was going to win this thing on Father's Day, but we'll dive in and see what players stick out as buys heading into the final round.
Strokes Gained Explanation
Strokes Gained can give golf bettors, DFS players and fans way more detail on how a golfer has truly played by measuring each shot in relation to the rest of the field.
Using the millions of data points it collects, the TOUR calculates how many shots on average it takes a player to get the ball in the hole from every distance and situation. If a player beats those averages, he's gaining strokes on the field.
Every situation in golf is different. Strokes Gained measures how players perform relative to the situation.
In this piece, we'll touch on a variety of Strokes Gained metrics:
Strokes Gained: Off-the-Tee
Strokes Gained: Approach
Strokes Gained: Around-the-Green
Strokes Gained: Putting
Strokes Gained: Ball-Striking (which is Off-the-Tee + Approach)
Strokes Gained: Tee-to-Green (which is Ball-Striking + Around-the-Green)
In general, SG: Ball-Striking and SG: Tee-to-Green are the most stable long term, while putting is more prone to volatility.
You can often find live-betting advantages by identifying golfers who are hitting the ball well, but are just not getting putts to drop. Likewise, players with high SG: Putting numbers may regress moving forward.
3 Golfers to Buy in Round 4
There are very few occasions where I sit down on Saturday night and just stare at the blank screen trying to find my buys and fades. This is definitely one of those times as this tournament could go several different directions and honestly, I'm not sure who will step up and take it.
How many times can Zalatoris come so close and not get a win? It seems like it's his time and he certainly has the ball striking ability to put himself in position to make enough putts to win this event. He's listed just beyond Fitzpatrick on the odds board and I'll take my chances there. Zalatoris was just in this spot last month and it feels like this might be the time he finally closes it out.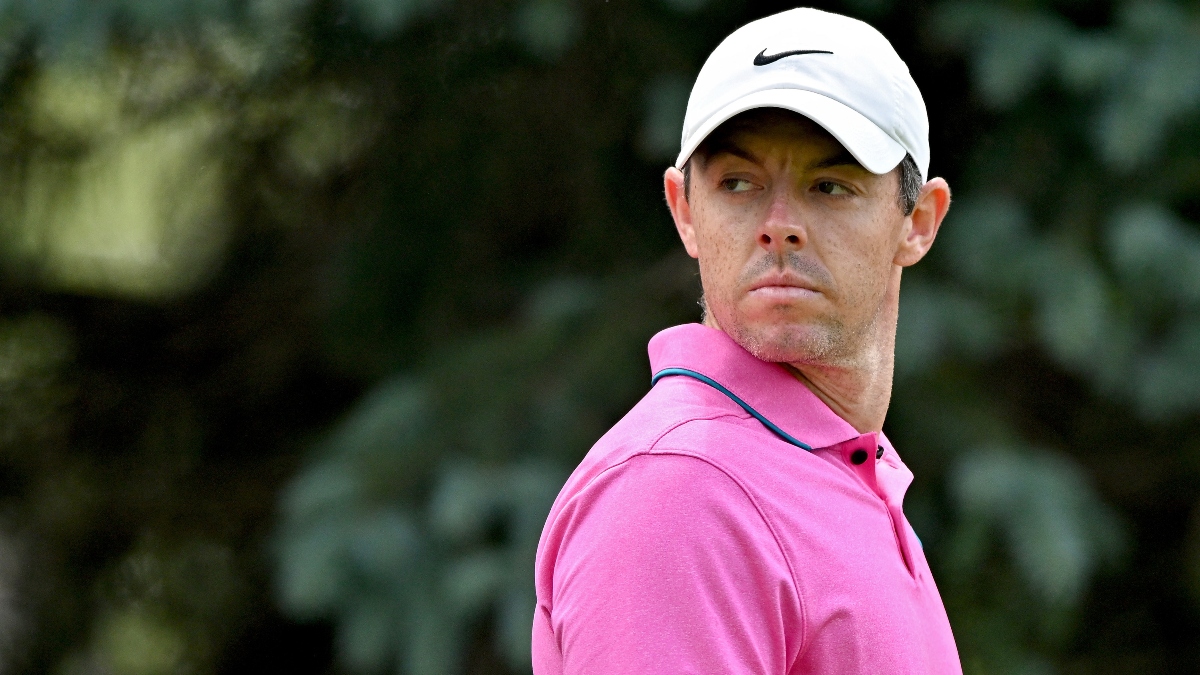 Bet the U.S. Open, Win $200 (No Matter What!)
My first inclination though, was that it is Rory McIlroy's time. He's had some really tough times during this tournament and somehow remains right there — just three shots back of the lead. He also shot a final round 62 last Sunday and will have those good vibes to lean on as he looks to capture his first major in eight years.
I'm buying him on potential to do more and put together his best round of the week as he simply hasn't had his best since Thursday. McIlroy has made enough clutch putts to keep him in this tournament and I have a gut feeling he comes out with his best on Sunday at The Country Club.
Another player who has proven to be clutch on Sunday is Sam Burns. He has continually put together strong final rounds, as shown by his three wins this season. I'll double down on the young LSU grad as he held his round together on Saturday despite not having his best on approach.
Burns gained just over a half stroke on the field with his irons in the third round, but it was a hot putter that kept him in contention. The difference with Burns and some of the other names at the top is that he is truly an elite putter, as he ranks 16th in that metric this season. He also ranks fourth on approach and if he puts those two things together in the final round he could certainly capture his first major.
3 Golfers to Fade in Round 4
I'm fading Matt Fitzpatrick. It is yet to bite me stateside and until he gets it done for the first time, I'll continue to be on the other side.
The Englishman started his third round with a bogey and got into further trouble to start his final nine, but three birdies on four holes coming home allowed him to bogey the last and still hold a share of the lead. As you may have heard once or fifty plus times this week, Fitzpatrick won the U.S. Amateur on this very course in 2013. He will be looking to match Jack Nicklaus as the only players to win both the U.S. Amateur and the U.S. Open on the same track. I think that will only add pressure to a guy who frankly hasn't handled it well when he has been in this position in the past.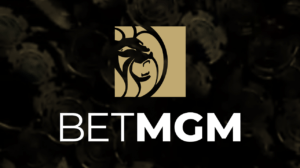 Bet the U.S. Open risk-free up to $1,000.
Above we mentioned some guys who have really played well on Sundays of late. Joel Dahmen fits in on the other end of that spectrum. He's been one of the worst players in SG: Total in the final round across the past several events. Dahmen has been having trouble closing strong on the weekend and in particular in Round 4.
His slip started on Saturday when he posted a 4-over 74, but really the ball striking numbers were still solid. His issues were mostly around his game on and around the greens. If he can keep the ball striking going tomorrow, he can hang near the top 10, but history says he may have some Sunday scaries that come into play in the final round.
Aaron Wise was a player I really liked coming into the week as his ball striking was coming together and he seemed to be peaking. He was certainly in the mix going into Saturday, but he posted a second round where he lost strokes to the field on approach. He isn't a player who is going to contend often when he relies solely on the short game and that is where he is trending at this point. Wise could certainly find it again in the final round, but with multiple rounds showing ball striking struggles, that's enough for me to fade on Sunday.
StrokesGained Data for All Players in Round 3
How would you rate this article?
This site contains commercial content. We may be compensated for the links provided on this page. The content on this page is for informational purposes only. Action Network makes no representation or warranty as to the accuracy of the information given or the outcome of any game or event.