Golf Odds & Picks For WGC-Workday Championship: Why It Could (Finally) Be Tony Finau's Time
Credit:
Steph Chambers/Getty Images. Pictured: Tony Finau
We're stepping into the unknown this week.
This year's first WGC has been rebranded: Workday is the new title sponsor and the Concession Golf Club in Bradenton, Florida is subbing in for Club de Golf Chapultepec in Mexico City for — ostensibly — just this edition of the event.
Here's what we know about this course: It was built in 2006, it was designed by Jack Nicklaus and Tony Jacklin and it features small, contoured greens that should place a premium on ball-striking and wedge play from around the greens. Brad Faxon — one of the game's best putters over the past few decades — said last week on SiriusXM PGA Tour Radio that these might be the best putting surfaces we'll ever see.
While there hasn't been a professional tournament of this magnitude at Concession, it did host the 2015 NCAA Championship, when some scrawny kid named Bryson DeChambeau posted a four-day total of 8-under 280 to beat a leaderboard that included C.T. Pan, Thomas Detry, Paul Dunne, Doug Ghim and Beau Hossler.
We'll obviously be able to glean more information over the next few days as competitors get a first look at the course setup and start telling us what they think, but based on everything we know, expect there to be glowing reports on what should be a tremendous first-time host.
If there are some unknowns with the course this week, we can at least take solace in one known commodity: Winners of WGCs aren't exactly no-names.
Since the beginning of 2016, there have been 18 of these tournaments played. Here are the winners, their Official World Golf Ranking numbers and pre-tourney odds before each of those victories:
| Tournament | Winner | OGWR | Odds |
| --- | --- | --- | --- |
| 2016 WGC-Cadillac | Adam Scott | 9 | 12-1 |
| 2016 WGC-Dell Match Play | Jason Day | 2 | 12-1 |
| 2016 WGC-Bridgestone | Dustin Johnson | 3 | 8-1 |
| 2016 WGC-HSBC | Hideki Matsuyama | 10 | 20-1 |
| 2017 WGC-Mexico | Dustin Johnson | 1 | 13-2 |
| 2017 WGC-Dell Match Play | Dustin Johnson | 1 | 8-1 |
| 2017 WGC-Bridgestone | Hideki Matsuyama | 3 | 20-1 |
| 2017 WGC-HSBC | Justin Rose | 13 | 15-1 |
| 2018 WGC-Mexico | Phil Mickelson | 34 | 20-1 |
| 2018 WGC-Dell Match Play | Bubba Watson | 39 | 50-1 |
| 2018 WGC-Bridgestone | Justin Thomas | 3 | 20-1 |
| 2018 WGC-HSBC | Xander Schauffele | 19 | 40-1 |
| 2019 WGC-Mexico | Dustin Johnson | 3 | 11-1 |
| 2019 WGC-Dell Match Play | Kevin Kisner | 50 | 60-1 |
| 2019 WGC-FedEx St. Jude | Brooks Koepka | 1 | 12-1 |
| 2019 WGC-HSBC | Rory McIlroy | 2 | 6-1 |
| 2020 WGC-Mexico | Patrick Reed | 14 | 40-1 |
| 2020 WGC-FedEx St. Jude | Justin Thomas | 3 | 12-1 |
What does all of this tell us? Well, we could surmise that a highly-ranked player wins simply due to the fact that nearly the entire field is comprised of highly-ranked players, but that doesn't account for the fact that two-thirds of these winners have been inside the top-10 at the time of their victory, which is more than a coincidence.
It's also worth noting that no player over this span has won a WGC at longer odds than 60-1. And half of them were 15-1 or shorter. In fact, we can make the easy (and mostly inarguable) claim that WGCs are more predictable than major championships based on recent history.
All of that tells us we shouldn't expect a "surprise" champion this week — even with the unknown variable of a new host course.
That said, my favorite outright might indeed surprise many: I'm taking a highly-ranked player with low odds, but one who is hardly predictable as a potential winner.
Note: All odds reflect the best prices for a given angle as of Monday. 
---
Pick To Win Outright
Tony Finau +2000 at FanDuel
Come at me, all you glass-half-emptiers. I know you're out there and I know what you're thinking.
Tony Finau?! To win? You mean the choker? The guy who never gets it done? The one who has inexplicably risen to inside the top-15 in the world ranking despite failing to win anything other than an opposite-field event nearing its five-year anniversary in a few weeks? That Tony Finau?
Well, yes … and no. I mean, sure, it's the same guy, but I'm going to take the glass-half-full approach instead.
I'm taking the Tony Finau who keeps coming excruciatingly close to winning. The guy with runner-up finishes in each of his last three worldwide starts and top-25s in 13 of his last 17. The one who owns more raw talent than only a very small group of the world's best players and is fresh off a final-round 64 on one of the game's most iconic courses.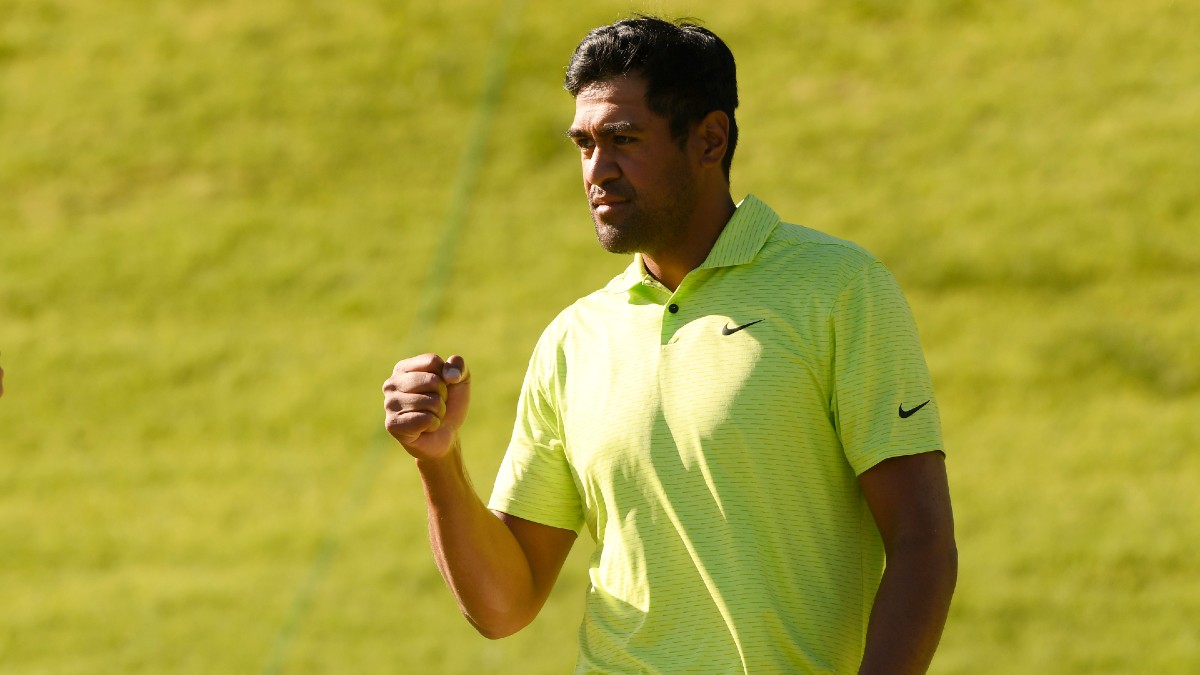 The folks who deal in analytics will insist that there's no such thing as the "law of averages" — at least from a numbers standpoint — but anyone who watches sports understands the notion of karma, of being long overdue for a big victory and knocking on the door enough times that it finally happens.
To those who will contend that Finau isn't a closer, I'll counter that nobody is a closer until they start closing. There was a time not so long ago when people questioned whether Dustin Johnson would ever win a major championship. That seems silly now, of course, because we've witnessed his abilities in those situations. At some point very, very soon, it's going to seem silly to label Finau as guy who can't close. Based on those recent close calls, I think it can be this week.
---
Other One-And-Done Picks
In my mind, there are three different types of options for OAD plays at WGC events. Below is one of each.
Xander Schauffele +1400 at FanDuel
The first option is to go with one of the big guns.
With a smaller field, win expectancy for the elite players should rise a bit. More importantly, these are the types of players who win WGCs, as I covered in the intro. If you're going to take this route, there's obviously a massive ceiling on the likes of DJ and Jon Rahm, but I suggest Schauffele, who has a Finau-esque knocking-on-the-door thing going on right now.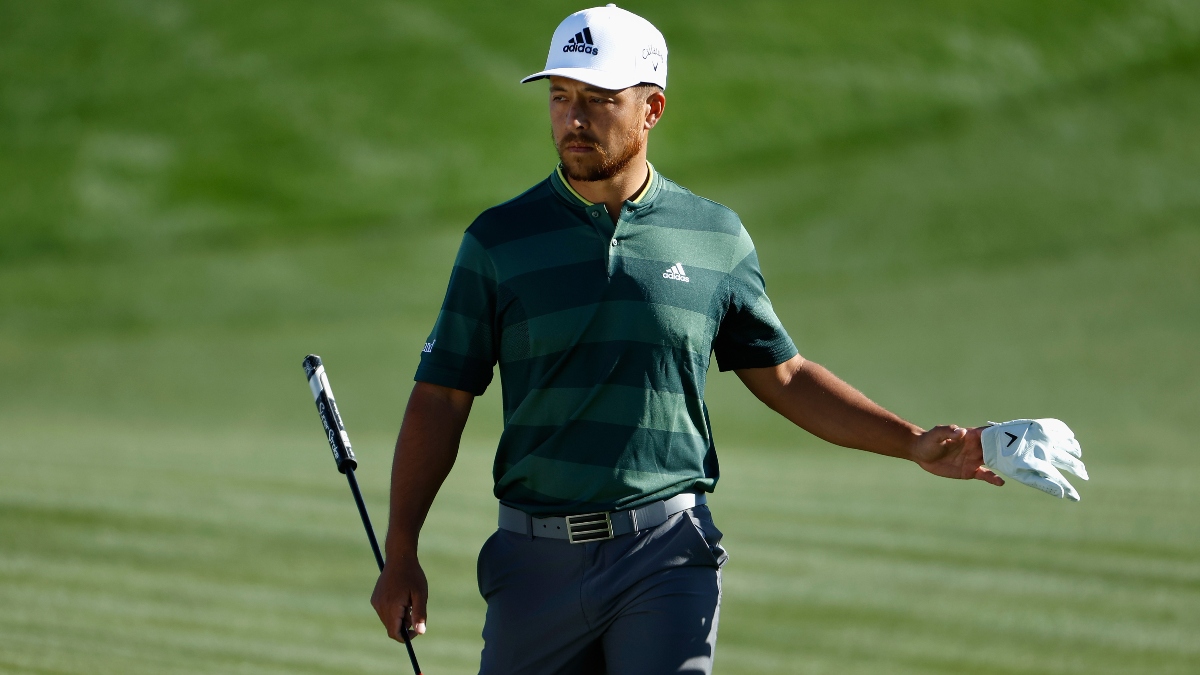 Louis Oosthuizen +7000 at DraftKings
Another option is to select a player in the tier just below the superstars who owns enough of a ceiling that he could win this week, but isn't necessarily a guy you've got targeted for anything particular later in the year.
To me, Oosthuizen is a guy who fits these criteria.
He owns the talent — if not the mantle of hardware — to theoretically win, but he's not a player I would specifically have targeted anywhere else. He also tends to play the WGCs very well, with three top-six finishes in his last five starts and seven top-25s in his last eight.
Tyrrell Hatton +2250 at DraftKings
The final option is to pick an elite player who doesn't play a majority of his golf on the PGA TOUR. Whether this player is a member of the U.S.-based tour or not, we all know the guys who will only make a finite amount of starts away from the European Tour.
The one drawback to making your selection of this "type" is that Hatton will likely be the popular play, having finished 6th-19th-3rd-10th at this event over the past four years (despite none of those results mattering, since the event is being played at a new course).
If you don't want to take Hatton, then Tommy Fleetwood is another obvious fit here.
Finishing Position Bets
Top 5 Finish
Bryson DeChambeau +450 at DraftKings
This feels like a good time to buy low on Bryson, who has finished 7th-18th-MC in three starts so far this year.
Last week's missed cut showed the massive dichotomy that he can have, even within the confines of just 36 holes. In the first round, he lost 3.97 strokes against the field from tee to green, ranking eighth from the bottom in the entire field at Riviera. The very next day, though, he picked up 4.33 to lead the entire field — and even though more than three-quarters of that came around the greens, his all-important numbers off the tee and on approach shots were much improved.
Top 10 Finish
Viktor Hovland +250 at DraftKings
My pick to win last week's Genesis Invitational, Hovland put together a strong weekend to finish in a share of fifth place — his fifth top-six finish in his last six worldwide starts. I don't quite think the golf public realizes just how good this guy is yet, but we're collectively going to be reminded over and over during the next six months.
The only reason I'm not playing him for higher than a top-10 this week is that his famous post-win "I suck at chipping" comment is ringing in my ears at a place with smaller greens than usual.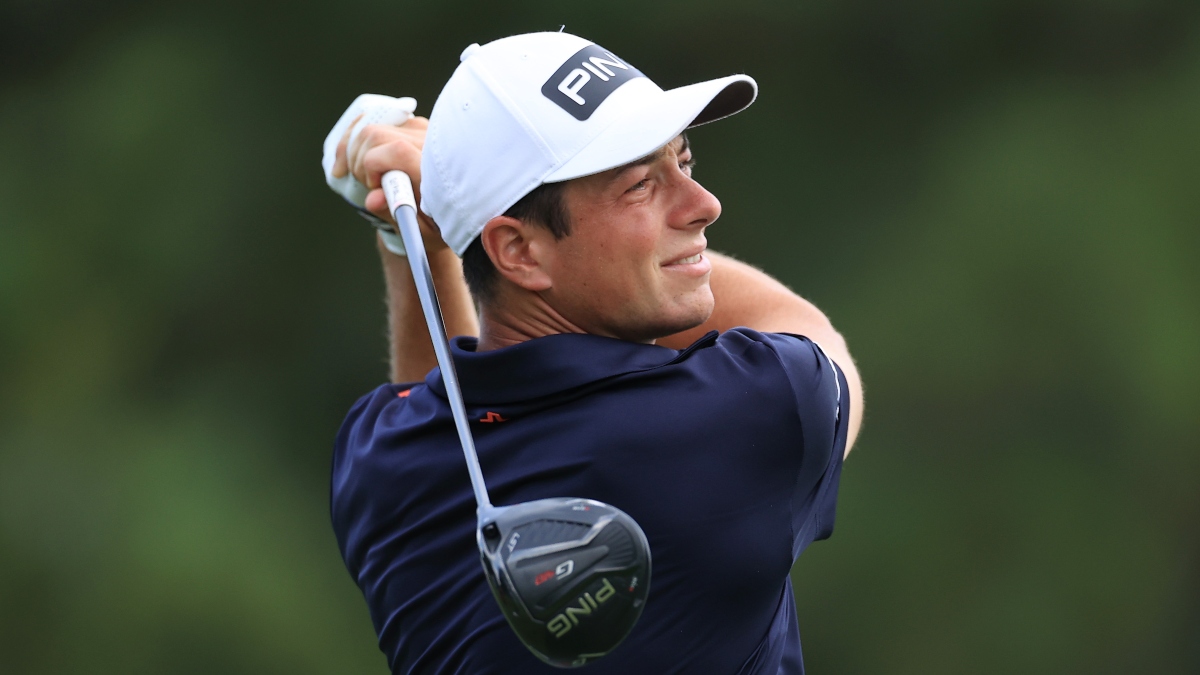 Top 20 Finish
Gary Woodland +400 at DraftKings
If you look only at the final scores, Woodland's missed cut at Riv last week looks ugly, with matching scores of 73-73 to finish four strokes off the number. Look closer, though, and you'll see that his ball-striking stats were actually very solid, but his putting on those poa annua greens left plenty to be desired.
I think good things are coming for Woodland soon, as a return to the Florida Swing should see him holing more putts.
Top 30 Finish
Thomas Detry +175 at DraftKings
One of the more anticipated first-time winners on the European Tour over the past few years is Detry, but as it turns out, we're still waiting.
A long-hitting Belgian, he's still very much an unknown commodity against top fields in the U.S., but I'll use that aforementioned 2015 NCAA event — during which he finished T-3, just two strokes behind DeChambeau — as a possible advantage on some of the competition that hasn't seen this course before.
---
WGC Workday First-Round Leader
Joaquin Niemann +3300 at DraftKings
Last week, I listed Niemann as my favorite FRL play and while he didn't cash, he did open with a respectable 67. That's now four consecutive sub-70 opening rounds over which he owns a scoring average of 66.
Let's keep riding him on Thursdays until he gives us a reason to jump off.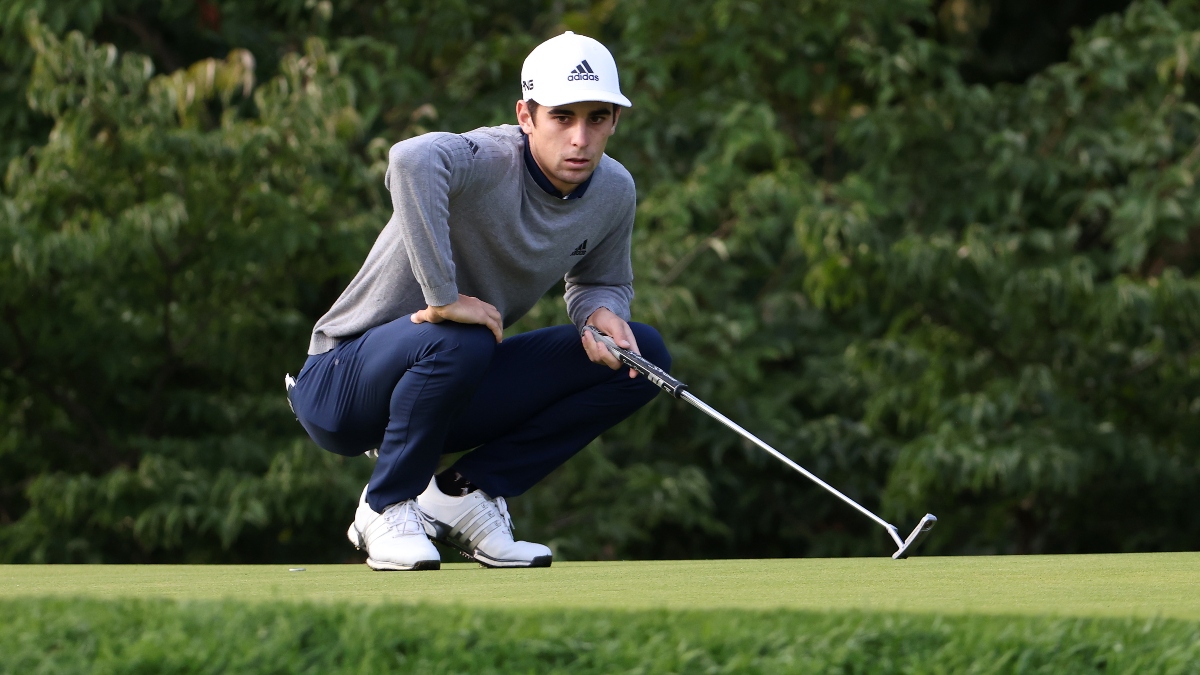 WGC-Workday DFS Plays
Free Bingo Square
Dustin Johnson
I could explain this pick by simply maintaining that DJ is the world's best player, therefore you should play him in DFS. That doesn't really do it justice, though.
Johnson often gets a bad rap as some sort of dimwit, simply because he isn't as loquacious as guys like Rory McIlroy and Justin Thomas. The truth is, DJ is a golf savant and it shows in his ability to play "new" courses so well.
Others might drive themselves batty trying to discern proper angles and strategies on an unknown track, but Johnson keeps it simple, and the plan works. When the U.S. Open returned to Oakmont in 2016 after a nine-year absence — when many top players in the field hadn't played it in competition — DJ figured it out better and quicker than anyone else. The next year, when this week's tourney was played in Mexico for the first time, he did the exact same thing.
Perhaps it's worth a deeper dive into analyzing whether new host venues enable the cream to rise or level the playing field, but on first blush, it's easily the former.
DFS 'Dog
Billy Horschel
On the Hawaii/West Coast swings, Horschel posted up-and-down results of 24th-7th-MC-53rd. That might suggest inconsistency, but I look at these results with some optimism, as any decent play west of the Mississippi has often just been gravy for this Florida Gator.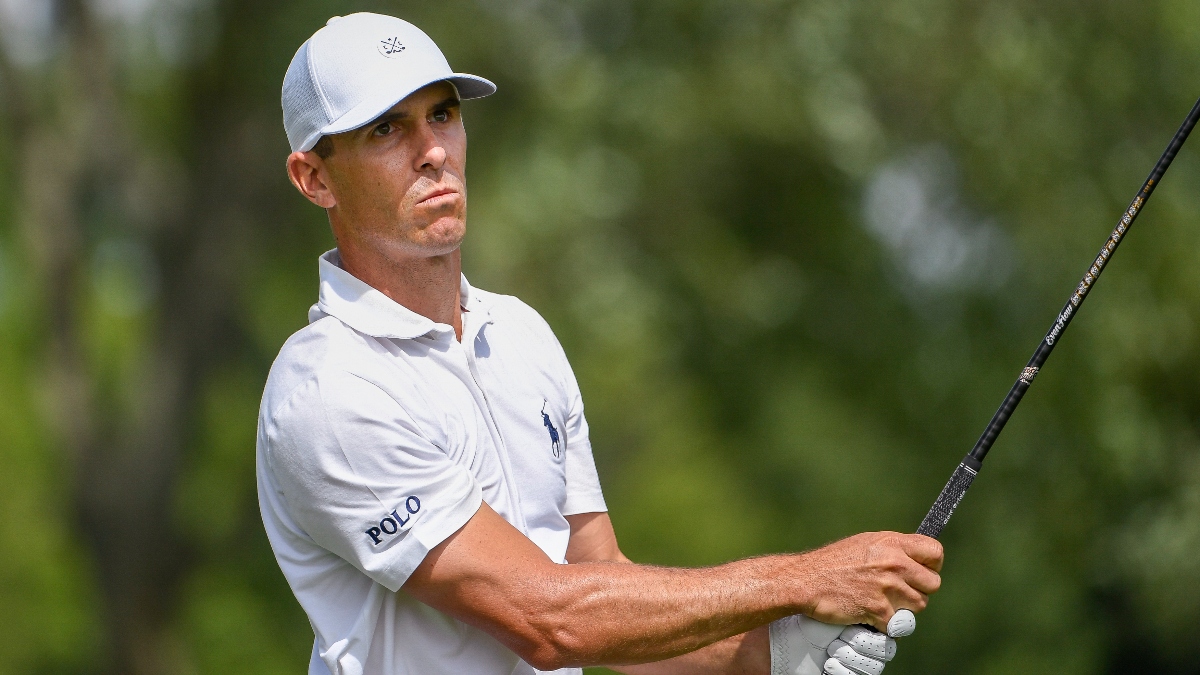 Horschel is a guy I very well might be targeting a handful of times in the next month or so.
On a week when the lowest-priced options probably aren't options at all, the next tier up should be filled with guys who can play well. I like Horschel to fill that role.
---
More Golf Betting Angles
Matchup Man
One player who should beat comparable players.
Matt Fitzpatrick
Yet another repeat play from last week, as Fitz finished T-5 at Riviera, posting positive strokes gained numbers in every major category. His best golf in the U.S. has often come in the Southeast, as Bermuda greens seem to suit him.
He should be riding a nice wave of confidence and could be a nice play for top-five and top-10 wagers, as well.
The Big Fade
One top player to avoid at this tournament.
Hideki Matsuyama
I've been waiting for big things from Matsuyama, who is clearly underperforming recently, but that doesn't appear to be happening anytime soon.
In case you were wondering about the State of Hideki these days, he gained strokes with the flatstick last week, while losing them with every other club in the bag. That should portend bad things moving forward. I know some will see the +6150 odds at DraftKings and his name listed above as a multiple winner of WGC events, but he's back to being a fade for me until I see some better ball-striking numbers.
Off Tour
My favorite non-PGA Tour play of the week.
Branden Grace to Win Puerto Rico Open: +2200 at DraftKings
Only one player in the entire history of the game has broken the 63 barrier at a major championship and that player is — yep, you got it — Grace, who accomplished the feat at Royal Birkdale four years ago. Since then, he's fallen from a high of No. 10 in the world to his current ranking of 147th, but there are signs that good things are coming soon.
Grace finished 34th at Pebble and 20th at Riviera, suggesting he's ready to start playing at a consistently higher level. His lone PGA TOUR victory came at the RBC Heritage five years ago, and like Harbour Town, Grand Reserve CC is a shorter track that should have a fair share of wind, all of which should play into Grace's hands.
How would you rate this article?