Sobel: How Analytics Have Changed Golf, and What Bettors Should Know
Credit:
Michael Madrid, USA Today Sports.
Advanced stats have changed every sport over the past 10 years and golf is no different.
Jason Sobel spoke to some tour pros about what analytics they pay attention to and what bettors should study and ignore.
AUGUSTA, Ga. – Before the question was even done being asked, Tiger Woods started nodding knowingly, a Cheshire cat grin spread across his face.
This query was about analytics — and whether there are some statistics to which Woods pays closer attention than others.
"Yeah, I do," he offered, now in full-smile mode. "Wins."
The 80-time PGA Tour champion drew a laugh for the response, a typical retort for a guy around whom Nike once produced a marketing campaign entitled, "Winning takes care of everything."
Then he got serious.
"I like looking at where I am in relation to how I have played my best," Woods continued. "Not necessarily in relation to what the Tour is or what is the new formulas and the new analytics of strokes gained and stuff like that. I try not to get involved in what the other guys are doing, but what is it in relation to when I was playing."
There's little doubt that 22 years ago, when Tiger became a mainstream superstar following his first Masters victory, he would've acknowledged any close examinations into statistical revelations. Or even 11 years ago, when he won his 14th major, as the idea of "drive for show, putt for dough" wasn't yet completely outed as a farcical philosophy.
As the world of sports analytics has grown in recent years, as we've collectively become armed with greater understanding than previous generations about impactful numbers and how we can evaluate them, golf has witnessed a parallel renaissance in this area.
Led by the findings of Columbia Business School professor Mark Broadie —  whose research debunked the myth that a superior short game is what separates elite players from the rest of the pack —  the concept of strokes gained: putting was first introduced as an official PGA Tour statistic in 2011, followed quickly by strokes gained in every other area, which offers inarguable data on how each touring professional stacks up against his peers.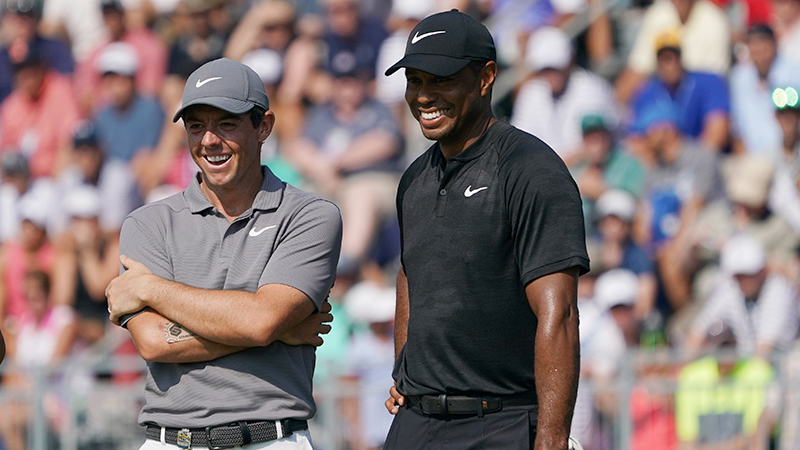 It is now big business, this idea of evaluating numbers and using the conclusions to impact everything from practice regimens to course setups. Analytics company 15th Club has been hailed as a decisive factor in Europe's most recent Ryder Cup victory.
Players such as Brandt Snedeker, Henrik Stenson and Billy Horschel travel with an analytics expert who assists their course management by offering data to impact decision-making.
"We look at what the winners and guys in the top-10 have done well [at a particular tournament] and that gives us an idea of what we need to do to prep, what we need to do that week to play well, based off history," Horschel explained. "It makes our practice a lot easier. … It makes each week easier, having a game plan."
As players prepare for the upcoming Masters Tournament, no longer will they blindly grind away with every club in the bag, hoping to be firing on all cylinders come Thursday morning.
Instead, they'll often study the analytics, gaining a better understanding for which areas need improvement based on recent form and which need fine-tuning based on specifics for a course like Augusta National.
"For me, it's always around the greens," Justin Thomas said of his Masters prep. "You have to have such control of the ball, pitching and chipping and wedging, whether it's spin direction or top spin, back spin and leaving it in the correct spot under the hole, and then you have to be able to make a lot of those short to mid-range putts."
Not every player will be more focused on short game.
As Broadie concluded years ago, it's the long game which causes greater disparity between players. Don't believe it? The current top-three on the PGA Tour in strokes gained: putting are Dominic Bozzelli, Pat Perez and Brian Gay.
Nice players, all of them, but not quite in the same class as the top-three in strokes gained tee to green: Rory McIlroy, Hideki Matsuyama and Justin Thomas.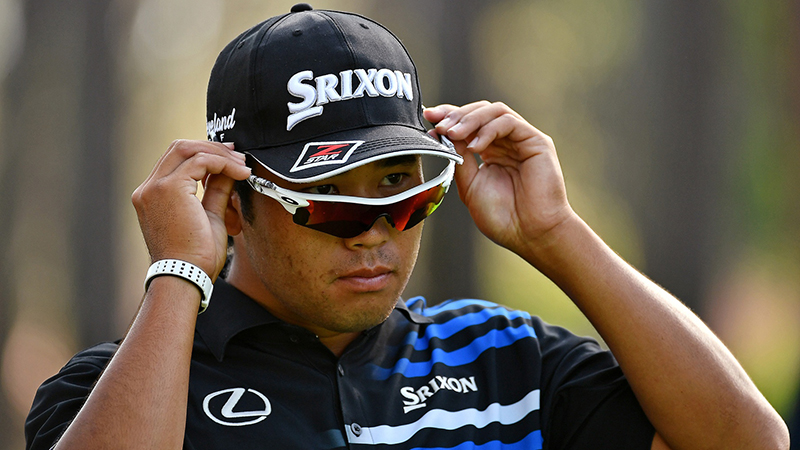 Edoardo Molinari, a former European Ryder Cup team member and U.S. Amateur champion, is a disciple of Broadie's work. For years, the engineering major compiled data on his own rounds, but didn't know how to analyze it for his benefit. After speaking with Broadie, he started to understand what it all meant.
Now he's serving on the front lines of this revolution. As Molinari once deftly explained to a single-digit handicap: "You and I are having a match. Would you rather have a match on the putting green, chipping or who hits it longer and straighter? You'd take the putting green every time. At least you'd have a chance. You'd have no chance in the other areas. When you think about it, it makes sense."
Even if every player is aware of this statistical upheaval, not all of them directly employ it.
Molinari's own brother, Francesco, the reigning Open Championship winner, leaves it to others to offer any evaluations.
"I ask him for advice sometimes," he said of conversations with Edoardo, "but I try to keep it quite simple. There's a lot of people obviously in my team behind me and they have time to look at it and pass on to me what they think is relevant."
"I have others that do that," explained Paul Casey, before laughing and adding, "I don't want to hear them unless they're good, positive."
Those players, though, are in a growing minority.
Whether it's a player who relies on analytical data for every bit of prep and course management — "I study it a lot," said Jason Day, or one who only tangentially recognizes its availability, like Dustin Johnson, who admitted recently, "I don't even know where I stand on all the stats" — the numbers are having more of an impact within the top level of the game than ever before.
Even a player like Tiger, who for much of his career didn't even know about the record-setting stats he was posting in categories that hadn't yet been created, the ability to compare himself to those earlier years offers an advantage that wasn't available not so long ago.
"That's been how I've looked at it," he said. "A lot of it is a lot of self-reflecting and trying to be honest with myself of where I think that I'm not very good at and things that I am good at."
Winning takes care of everything, sure. But as players are learning, the analytics are pretty useful in helping them get there.
How would you rate this article?
This site contains commercial content. We may be compensated for the links provided on this page. The content on this page is for informational purposes only. Action Network makes no representation or warranty as to the accuracy of the information given or the outcome of any game or event.