Sobel: Finau, Thomas Among the Golfers Who Should Make 'The Leap' in 2019
Credit:
USA TODAY Sports. Pictured: Tony Finau and Justin Thomas
Jason Sobel's details the 10 golfers who can make "The Leap" in the 2019 PGA Tour season, ascending to a level they previously haven't reached.
Is this the year Tony Finau breaks through at a major championship?
I've been writing this column on "The Leap" for more than a decade now. In fact, before I wrote this iteration, I went back and looked at a handful of 'em.
Yes, I nailed a bunch of predictions. And yes, I also whiffed on a whole lot of them, too.
What really jumped out at me, though, was how much Internet space I wasted explaining the concept.
I'm going to give you guys a little more credit this time.
This is a prediction piece that details the players who look primed to make a leap into the next echelon this year, ascending to a level they previously haven't reached.
Got it? I thought you would — and in a few fewer paragraphs than usual. This year is getting off to a good start already. Let's get to the selections.
Justin Thomas
The Leap: Multiple major champion
OK, I'll admit it: This particular leap is a little misleading. No, I'm not suggesting JT will pull a Brooks Koepka and win half of this year's majors. Instead, I'm simply predicting that he will rise from the ranks of the one-timers and become a major champion for the second time.
Thomas won his first at the 2017 PGA Championship; following last year's PGA, about seven of us who cover the game convened at the hotel bar and discussed which player would win the most majors over the next half-decade.
I think there were six different answers, but mine was Thomas — and I believe he starts that journey this year.
Tony Finau
The Leap: Major champion
Easy call? Maybe, maybe not. Remember: Finau has reached top-10 in the world status with just one PGA Tour win — and an opposite-field event, at that — in his career.
Anyone who has watched, though, understands Finau's talent. He finished top-15 at the Masters after spraining his ankle the day before the opening round.
On two healthy legs, I think he's primed to not only break through for that elusive second win, but a major championship is well within reach.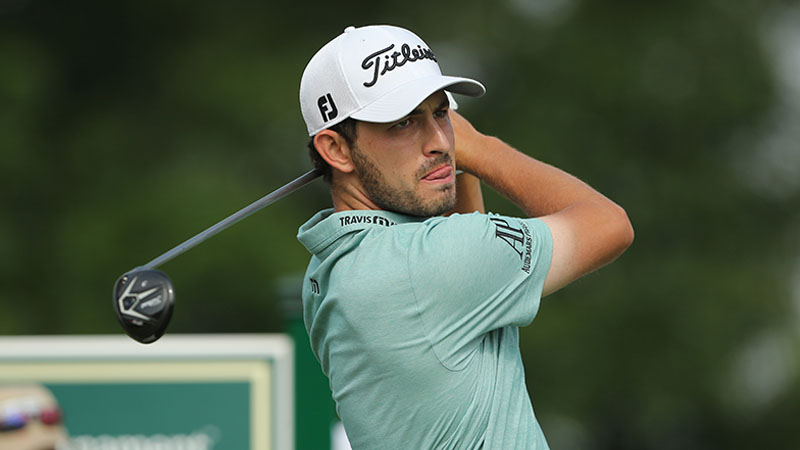 Patrick Cantlay
The Leap: Major championship contender
Due to the fact that Cantlay was such a heralded amateur player and has ascended to an elite level so quickly upon recovering from injury and personal tragedy, it feels like this label might be coming too late.
The truth is, though, he's only competed in a half-dozen majors as a professional, with a best finish of T-12 at last year's Open Championship.
This might seem like a no-brainer, but Cantlay should start contending on major weekends very soon — and he owns the built-in advantage of having a game that should suit any of the four venues.
Xander Schauffele
The Leap: Presidents Cup team member
Don't think he's one of the 12 best U.S. players? Bzzz. Try again. He's actually one of the 12 best players overall, ending 2018 as No. 11 in the world.
Though Schauffele is gaining a rep as a big-game hunter, I still think X-man is criminally underrated. He's yet to compete for an American team, falling somewhere between hard luck, odd man out, and snub, but that won't be the case this time around, as he should be part of captain Tiger Woods' squad in Australia.
Emiliano Grillo
The Leap: Top-20 in the world ranking
Ask his fellow Class of 2011 peers and they'll gush over Grillo's ball-striking prowess. If you don't want to believe them, though, just check the numbers.
He started trending in the right direction at the end of 2018, finishing in the top-15 in four of his final five starts, and it shouldn't take him long to rise from 48th in the world (his current ranking) to inside the top-20.
If you're drafting a full-season fantasy squad, consider Grillo a must-have sleeper who really isn't all that sleepy.
Beau Hossler
The Leap: Top-50 in the world ranking
There's a very unscientific formula that I like to use in trying to unearth the next up-and-comer. The all-around statistic ranks players based on every major category, so I'll simply peruse the list until I find a guy who hasn't blossomed yet, but obviously owns the tools.
If you check this list from last season, it serves as a pretty strong barometer for talent; each of the top 19 are currently ranked within the world's top-50. It isn't until Cameron Percy at No. 20 that we find an outlier, but (and no offense to the Aussie) I'm looking a few spots further down at Hossler, who finished 23rd.
He almost won a few times last season, including a playoff loss in Houston. Bank on him getting that first win this year — and jumping from 88th in the world to somewhere well inside the top-50.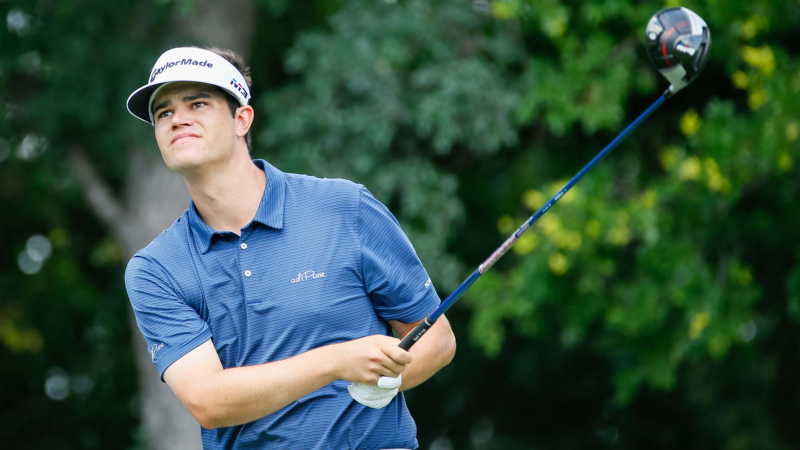 Julian Suri
The Leap: Tour Championship competitor
Get to know this name. After a few years of bouncing between European, Web and PGA Tour events, he's now a full-fledged member of the latter and is full of self-belief that he can succeed on the highest level.
Reaching the field at East Lake will be tougher this year than before, since there are only two previous playoff events, but the payoff is still important for a young player like Suri. Just making the field assures entry into three of the next year's four majors (and likely the fourth, too).
Peter Uihlein
The Leap: PGA Tour winner
He fits every model for what a breakthrough player should look like. He's gotten his feet wet with six major starts in the past two years; he's contended on multiple tours around the world; and he surrounds himself with some world-class talent as friends, which should serve as even more motivation if he needs it.
There are a few different leaps I could've picked for Uihlein; winning his first career PGA Tour title might be the most conservative, as his imminent future should be extremely bright.
Abraham Ancer
The Leap: PGA Tour winner
At one point last year — Memphis, maybe? — I tweeted out a slightly funny post that surely garnered at least two or three retweets: "Question: Who's the current leader? Answer: Ancer."
A few weeks later, he led again and I kept up the theme. Then again and again. The tweet wasn't that funny, but his play became serious as the season continued, concluding with a five-stroke win at the Australian Open in November.
That experience should help him the next time he's the answer to who's leading — and at some point, Ancer will be the answer when the final leaderboard is complete on Sunday afternoon.
Cameron Davis
The Leap: Top-50 in FedEx Cup
You can be excused for confusing Davis with fellow Australian player Cameron Smith (who made his own leap last season), but expect him to make a name for himself this year.
After winning the Australian Open in 2017, he claimed four top-five results on the Web.com Tour last season, which should offer some necessary confidence in the big leagues.
Making a leap to top-50 on the points list by year's end might not sound like much, but it's a nice stepping stone for a 23-year-old who should continue developing in upcoming years.
How would you rate this article?