Sobel's Masters Sunday Betting Preview: Should You Back Dustin Johnson at -295 Odds?
Credit:
Rob Carr/Getty Images. Pictured: Dustin Johnson
The biggest question facing bettors Sunday will be whether or not they feel safe enough to lay the -295 odds to bet Dustin Johnson.
Johnson is a big favorite ahead of Sungjae Im, Cameron Smith and Abraham Ancer.
Jason Sobel previews Sunday's final round at Augusta National below.
The first-ever November Masters has been weird, different and, in many ways, thoroughly exhilarating, as we've been treated to a first-class leaderboard in the year's final major championship.
Then again, there's a chance it might only be exhilarating for Dustin Johnson bettors by the time it's all said and done on Sunday afternoon.
Johnson has turned Augusta National into his own personal playground this week, posting scores of 65-70-65 to grab a four-shot lead through three rounds.
Of course, with a big lead comes short odds, so if you're thinking of backing DJ now, you'd better be confident about it.
Let's break down his price and those of the other contenders heading into the final day.
Dustin Johnson -16 (-295)
You'll hear this stat 100 times between now and the conclusion of the final round, but Johnson is 0-for-4 in trying to convert the 54-hole lead at major championships – the most recent of which came just a few months ago, when he parlayed a one-stroke lead into a two-stroke loss, despite posting a final-round 68.
It's easy to insist that if DJ plays anything close to the way he played during Saturday's third round, that he'll cruise into Butler Cabin, but of course, you'll have to pay up if you consider it a foregone conclusion. For those holding a pre-tourney DJ ticket, congrats and here's to an easy Sunday sweat.
But for those hoping to hop on the bandwagon for the final round, you'd better be willing to pay those -295 odds and hope it doesn't turn into a nail-biter.
Sungjae Im -12 (+1400)
If someone is going to chase down DJ, then Im seems like the logical choice. He's a world-class ball-striker and has displayed a deft touch around the greens this week, chipping in on at least three different occasions over the last two days alone.
Perhaps the biggest intangible, though, is the fact that without patrons on the course, he (along with Smith, the third member of the final threesome) won't have to play a guessing game as to how DJ is playing during the round, since he'll be in the final pairing with him. That should be an even bigger advantage in this Masters than in most of 'em.
In ordinary circumstances, 14/1 for a player "only" four strokes back would be very attractive, but it's tougher when that player is Johnson.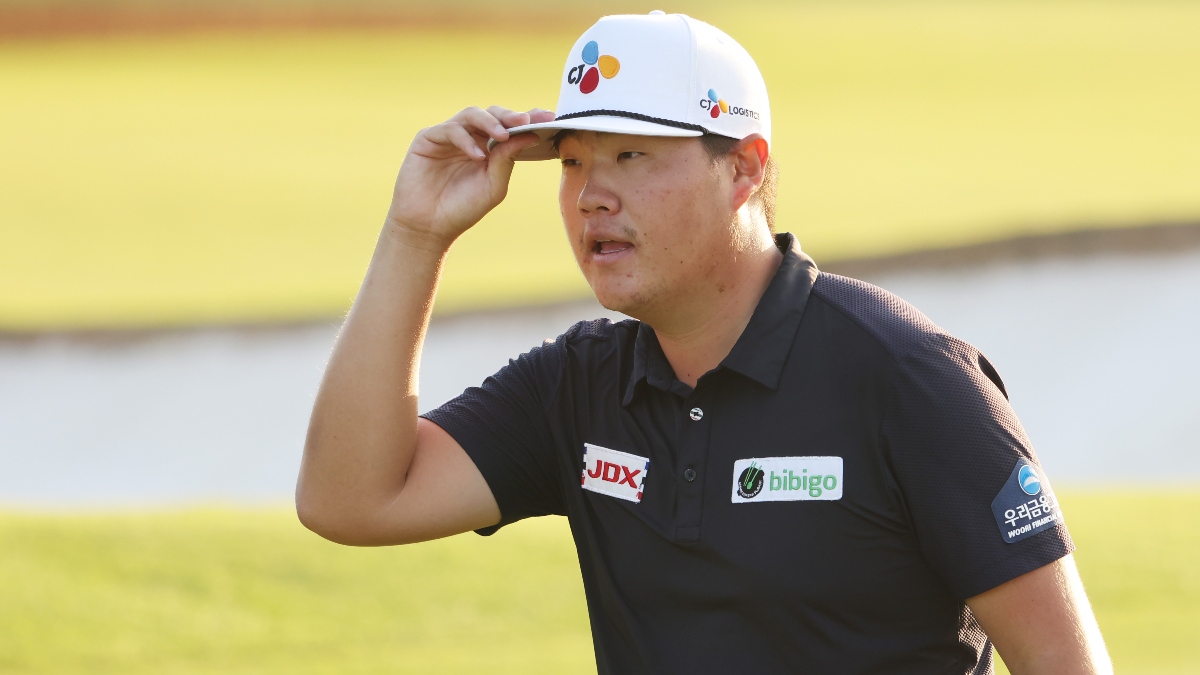 Cameron Smith -12 (+1400)
Same score, same odds, same advantage as Im, since he'll also get to witness each of DJ's shots, which should help gauge how aggressive he needs to be in specific situations.
Smith isn't afraid to go low and owns a deadly wedge game, though if you're only picking one of these guys at 14/1, it might be tougher to resist Sungjae's repeatable action.
Abraham Ancer -12 (+1600)
Not sure I'd call this number a bargain, exactly, but Ancer is ranked lower in the OWGR than either Im or Smith, but owns higher odds.
My guess is that the books are factoring that advantage I just mentioned, as Ancer will have to rely on updates from the hand-operated scoreboards to know where he stands in relation to Johnson (not to mention everyone else). I suppose that could potentially free him up, but it feels like a daunting proposition.
Throw in the fact that he's chasing not only his first major win, but his first PGA TOUR win and it might be a tall order for Ancer.
Justin Thomas -10 (+2000)
At various points down the stretch in Saturday's third round, it appeared Thomas was making his move and would be the closest pursuer to Johnson, however bogeys on four of his last seven holes knocked him to a half-dozen shots off the pace and – perhaps more importantly – outside the top-five.
In the last 30 years, no player who's been outside the top-five after 54 holes has won a green jacket.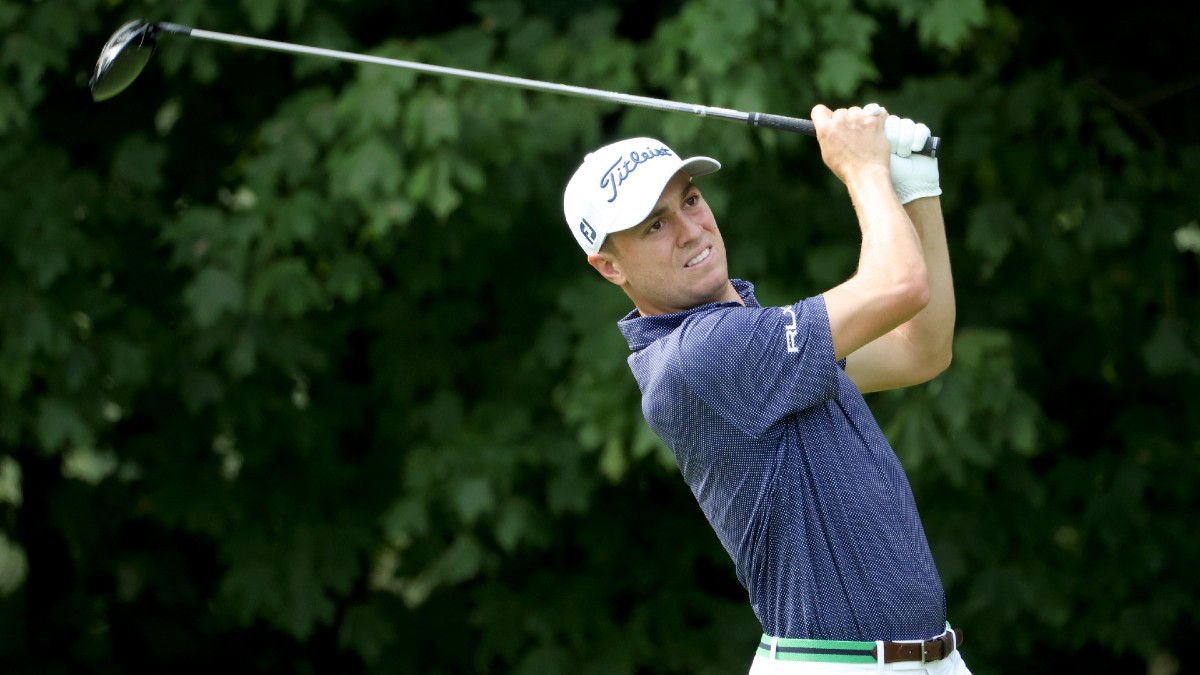 Jon Rahm -9 (+3300)
Much like JT, Rahm appeared destined to make a run at the lead until a calamitous series of events on the eighth hole – a worm-burner 3-wood, punch-out off a tree and ensuing drop that led to a double-bogey on the par-5 – knocked him down a few notches.
The good news is that Rahm owns the offensive firepower necessary to reel off a bevy of birdies and move up the board. The bad news is that he'll need help from Johnson if he's going to catch him.
Dylan Frittelli -11 (+4000)
If you didn't know the names and only saw the scores, this would be the one that might raise some eyebrows. But of course, Frittelli doesn't own the same pedigree as many of his fellow contenders, so it makes sense that he's such a big number here.
That said, if you think this thing could be won by an under-the-radar underdog, the price is right, but it would be a shocker of fairly epic proportions for the South African to win this one.
Patrick Reed -9 (+6600)
Yet another player who at least had Johnson in his sights for a while on Saturday, but too many short game mistakes and burned edges have left him too far off the pace.
Rory McIlroy -8 (+6600)
I mean, look, if anybody is ever going to post a final-round 62 when seemingly out of contention at a major, it's going to be Rory, who's been making an ugly habit of blowing up early, then battling back to post a solid "back-door" finish.
Of course, even a 62 – which, oh by the way, would be the best single-round score in Masters history and almost definitely probably certainly won't happen – might not be enough to move him past DJ.
How would you rate this article?