Rory, Phil or Spieth? Setting Odds for Who Will Win the Career Grand Slam First
Credit:
USA TODAY Sports. Pictured (from left): PGA Tour golfers Rory McIlroy, Phil Mickelson and Jordan Spieth.
There are three golfers with an opportunity to complete the career grand slam this year.
Rory McIlroy could do it with a win at the Masters, Jordan Spieth could do it at the PGA Championship and Phil Mickelson's chance comes at the U.S. Open.
But who has the best odds to pull it off next?
AUGUSTA, Ga. — Golf's most exclusive club could grow larger this year. Noticeably larger.
No, I'm not referring to Augusta National. Even more exclusive, the list of men who have captured the career grand slam includes just five names: Gene Sarazen, Ben Hogan, Gary Player, Jack Nicklaus and Tiger Woods.
Another name could be added to that group this week.
And another next month.
And yet another the month after that.
If there has ever been a golden age for career slam attempts, we might be living in it right now.
With hardware from the other three major championships already in his trophy case, Rory McIlroy is seeking to add an elusive green jacket, one that he's figuratively placed his arm into the sleeve of a few times previously. Jordan Spieth theoretically has the toughest three already crossed off his list, as he chases the PGA Championship title in May.
Then there's Phil Mickelson, going after a U.S. Open in June, a heartbreaking, record-setting, half-dozen runner-up results to his name.
There are currently no betting options for the next player to capture the career slam, so I went after the next best thing: I asked Jeff Sherman, VP of risk management for SuperBookUSA, to handicap the possibilities with hypothetical odds for each option.
The following numbers are what he offered, with my pros and cons as to why each would be a good or bad wager.
Rory McIlroy 4-7 (-175)
Pros: This is the obvious choice. McIlroy played in the final pairing (again!) at Augusta last year. He keeps coming so close to winning that we all just assume he'll claim a green jacket even by accident at some point.
And he's probably built up enough scar tissue that he's no longer playing scared when he gets into contention.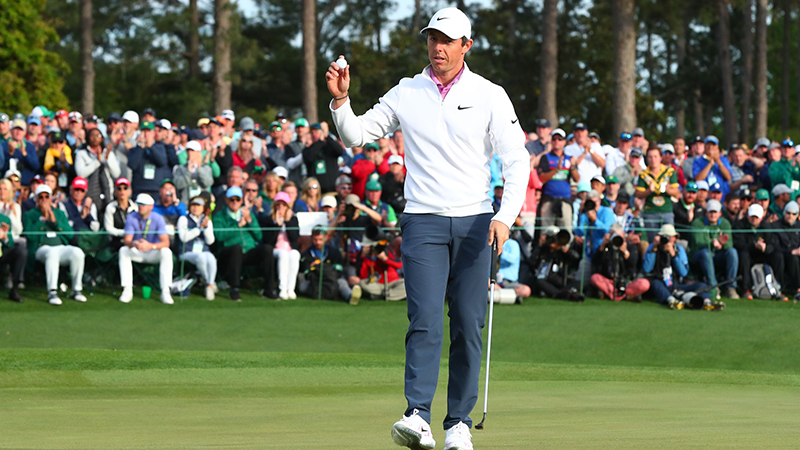 Cons: There might be a little recency bias at play here — in a few different ways. McIlroy is playing much better than Spieth or Mickelson right now, but that's very much a fluid position. And his event comes before theirs, so it's easier to jump on his bandwagon now.
It feels inevitable that he'll claim a Masters title someday, but remember: It once felt inevitable that Ernie Els would have one, too.
Jordan Spieth 7-2 (+350)
Pros: As mentioned above, Spieth has perhaps the easiest of the four majors left to win. It's like finishing a puzzle when you only have a corner piece left.
It's easy to get nervous about winning a Masters or U.S. Open, but tough to imagine any anxiety from a three-time major champion at the one they'll now play in May.
Cons: Umm, have you seen him lately? Spieth looks like he'd be more comfortable in the C Flight of your member-guest than competing against the world's best in a major.
There are whispers in the game that he's currently lost — and +350 is a lot to pay to see if he finds it anytime soon.
Phil Mickelson 20-1 (+2000)
Pros: Even Lefty might want some action on +2000, which would be a sweet payday if it ever happens. Granted, that's a big if, but remember: He's already won at Pebble Beach once this year.
The course will play completely differently in June, but at least he can ride to the first tee on a wave of momentum.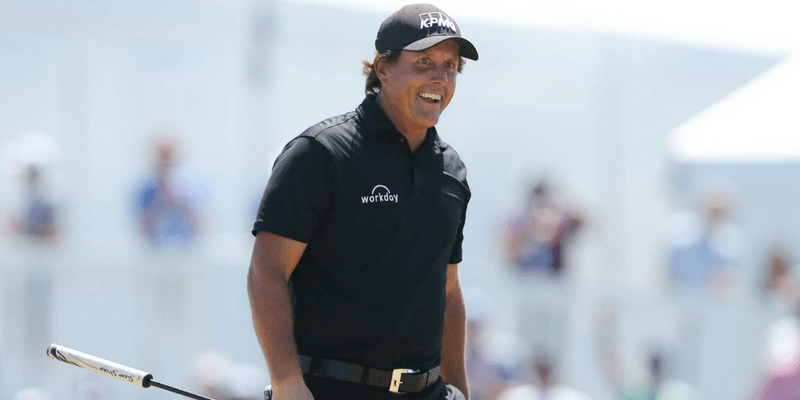 Cons: He'll turn 49 the week of this year's U.S. Open. Nobody his age has ever won a major. While he can still bring the heat on any given week, his game has deteriorated a bit in recent years.
We've gotta wonder how many more times he'll be able to be a factor at this event, as the 20-1 card could go up in smoke sooner rather than later.
The Field (all others) 15-4 (+375)
Pros: Let's say Rory continues his final-round struggles at the Masters … and Jordan never quite finds his game … and Phil is no longer competitive in two years. There's no expiration date on this ticket, so if these three never claim the career slam, you might have decades to sit back and wait to collect.
Cons: There really aren't too many options right now. Maybe a guy like Brooks Koepka can take the Masters and need only the Open Championship to cash this bet, but that's still asking a lot. McIlroy, Spieth and Mickelson need to just win one each; anyone else has to win at least two more.
How would you rate this article?