Shriners Hospitals for Children Open Betting Guide: The Best Bets Aren't Always on Outright Winners
Credit:
John David Mercer-USA TODAY Sports. Pictured: Tony Finau
Tony Finau and Rickie Fowler are the favorites (+1100) to win the Shriners Hospitals for Children Open, which tees off Thursday at TPC Summerlin in Las Vegas.
See who I'm targeting for this weekend's tournament, including a couple mid-tier guys and longshots.
After three weeks in Asia, the PGA Tour is back stateside with its annual trip to Las Vegas.
While most of us where sleeping, Marc Leishman, Brooks Koepka and Xander Schauffele added wins to their resume.
Unfortunately, I didn't have any of the three, but we finally have a winning week under our belt thanks to an Andrew Putnam top 20 at the WGC-HSBC Champions at +950. He actually finished fourth and made for a pretty stress-free Sunday since he had about a seven-shot cushion with which to work.
Sometimes, finding outright winners can take months, so it's important to find ways to keep the bankroll heading in the right direction while we wait for the next champion. Finding a good top-5, -10 or -20 play is the best way to do that.
The Course
TPC at Summerlin plays host to the tournament. There really isn't anything too special or difficult about the course. It's a manageable 7,255-yard par-71 that will provide some late drama with a drivable par-4 and a reachable par-5 that make up two of the final four holes.
Usually scores will get around 20-under par. Last year was the exception with no one cracking double digits due to really windy conditions. Patrick Cantlay came out on top at 9-under par, winning a three-man playoff. Other than that, the winner at Summerlin has finished at less than 20-under on only two other occasions: In 2009 and 2016.
I think the factor that weighs far more heavily than the course is the city itself. Las Vegas is obviously a distraction for a variety of reasons, so a player will need to be completely focused on his game that week.
We get a lot of first-time winners here. Three of the past four champions won for the first time in their careers: Cantlay, Smylie Kaufman and Ben Martin. The exception in that window was Rod Pampling, who hadn't won in 12 years.
This event has turned into a spot for breakthrough wins for guys looking to establish themselves on tour.
The Field
Usually this is a really weak event.
Tony Finau, Webb Simpson and Cantlay were the only golfers under 20-1 in 2017. That was Simpson before he won The Players, Finau before he was contending in majors and Cantlay before he had won an event. Bigger things were coming for all three guys, but at this point last year, they were far from tour headliners.
That's not the case this year.
Those three are all here, but they're making up the second tier behind Jordan Spieth, Rickie Fowler and Bryson DeChambeau. This is Spieth's first time at the event, while Fowler hasn't been here since 2015. DeChambeau has played the past two years, but like the trio of guys highlighted above, he wasn't in the same class he is now.
I'll steer clear of pretty much everyone in this class, because as I mentioned, Vegas can be a distraction for guys who aren't in desperate need of a victory.
The Favorites
Finau and Fowler opened at the top with +1100 odds. Spieth and DeChambeau were right behind at +1200. Basically we have four guys as co-favorites.
We're starting to notice more and more respect given to Finau. He has rarely (if ever) opened with better odds than someone such as Spieth, but after Finau's playoff loss last week in the WGC event, the win appears imminent.
Right behind that quartet are Simpson, Cantlay and Gary Woodland. Simpson is +1400 to win, Cantlay is next with a +1600 shot to defend his title and Woodland is the last guy under +2000, checking in at +1800.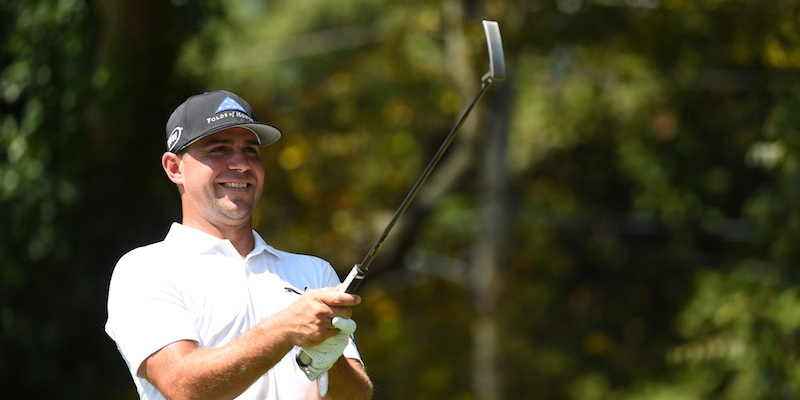 I planned to bet Woodland, but +1800 was too low for me. He played really well in two events in Asia, but I was looking for something closer to the 25-1 to 30-1 range in this field. If his odds drift, I'll jump in, but it's not something I'm expecting to happen.
The only other guy under +3000 is Aaron Wise at +2800. He's another interesting play, and I thought he might slip through the cracks after more than a month off, but the books are onto him, too. I wanted 40-1 to 50-1, but that doesn't appear likely, so I'll be steering clear of this group entirely.
Mid Tier
I don't have a good feel for this event, and judging by the balance in the odds at the top, neither do the bookies. So I'll be keeping the investment on outright winners down and focus more on placing bets this week.
I'll start in this range with a couple bets on Lucas Glover at +7000 and Russell Henley at +8000 on MyBookie. Glover has bounced back after some time off by regaining his card in the Web.com Tour Finals and has two top-20 finishes in the fall swing.
Henley has been out of form for awhile, but this is a course that should fit him. His approach game hasn't left him during the slump. He's lost strokes only three times in the past year. It's just a matter of getting everything else clicking.
My last play in this range is Patrick Rodgers at +6500 on Sportsbook. Rodgers is the type of player I'm looking for in terms of motivation. He's been on the tour for a few years and is still searching for that first win. Golf should be his primary focus in Vegas, and he's been in good form recently. He has two top-25 finishes in the fall and gained strokes in all four areas in both events. This could be his breakthrough spot.
Longshots
TPC at Summerlin has been a spot to hit some winners at huge numbers. Before Cantlay won this tournament last year, three straight champs went off at 175-1 or higher, so backing a bunch of longshots isn't the worst strategy here.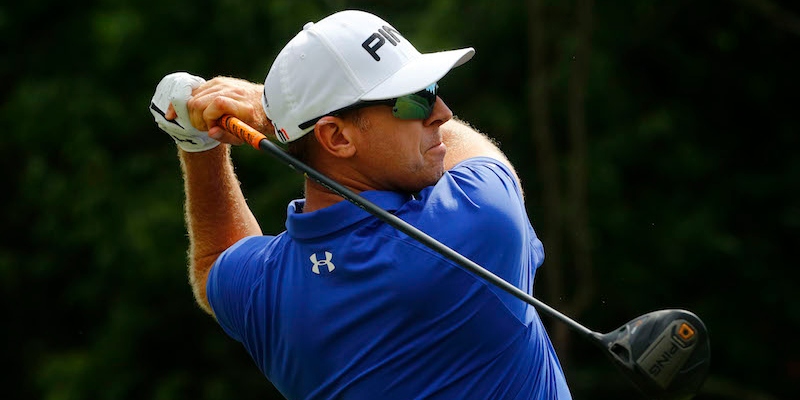 I'll start my triple-digit plays off with Hunter Mahan at 170-1 on Sportsbook. The short game has been a struggle for Mahan, but he's been solid from tee to green. It's been a long time since he's won — four years, in fact — so he'll be properly motivated here.
I'm also going with Danny Lee at 110-1 on MyBookie. He's been quietly playing some consistent golf and hasn't missed a cut since July, making seven straight weekends with a couple top-10 finishes. He's been gaining strokes across the board, and if all lines up again for him this week, he can contend on this course.
My last play will be Mackenzie Hughes at 175-1 on MyBookie. Like Lee, Hughes has strung together a few months of solid golf. His most recent missed cut was back at the U.S. Open, and he has three top-20 finishes in seven events since June. He's had his approach and short game dialed in but he has struggled off the tee.
This is a course that isn't as demanding with the driver, so it could neutralize Hughes' weakness a bit.
I'm also going to throw a dart at Richy Werenski at +750 to top 20 on Sportsbook. He's had a few good results and was solid last week tee to green in the alternate field event, but he lost 5.5 strokes around the greens. That's unlikely to happen again, so if he can keep his driver and approach game intact, I think he'll put a few good rounds together.
---
>> Sign up for The Action Network's daily newsletter to get the smartest conversation delivered into your inbox each morning.
---
Shriners Hospitals for Children Open Card
Patrick Rodgers win/top 5 +6500/+1350 (.5 units each)
Lucas Glover win/top 5 +7000/+1350 (.47 units each)
Russell Henley win/top 5 +8000/+1450 (.4125 units each)
Danny Lee win/top 5 +11000/+2000 (.3 units each)
Hunter Mahan win/top 10 +17000/+1400 (.2 units/.5 units)
Mackenzie Hughes win/top 10 +17500/+1400 (.19/.5 units)
Richy Werenski top 20 +750 (1 unit)
Total Stake: 5.755 units
Season: -6.825