Sobel's Sony Open Preview: Banking on the Kapalua 22
Credit:
USA Today Sports. Pictured: Justin Thomas, Bubba Watson
The 2019 PGA Tour moves onto its next stop with the Sony Open in Hawaii, which starts on Thursday.
Jason Sobel makes his picks between those who competed in the Sentry Tournament of Champions and those who did not.
I am not in Hawaii right now. I'm not writing these words from a poolside bar with a fruity cocktail beside me, the ocean air dancing through my fingers as I type.
I know, you feel soooo badly for me.
I'm not looking for any sympathy, though. I've covered the festivities at Kapalua about six or seven times before — and on each occasion, I made the 28-minute journey from Maui to Oahu for the Sony Open because, well, why the hell not? I mean, it's right next door anyway. Might as well.
My guess is that many of the 22 players making that trip this week felt the exact same way.
Sure, there are some — like Justin Thomas, who opened with a 59 en route to winning at Waialae two years ago — who would be playing no matter what. But there are definitely those — and maybe it's the majority — who rationalize that since they're already in the Aloha State, it only makes sense to stay another week and keep their games sharp.
Two-thirds of last week's year-opening Sentry Tournament of Champions field have entered this week's event — and for good reason: Each of the past five Sony Open champions competed the previous week at Kapalua.
Could that be a coincidence? Well, sure. However, those making the island hop annually account for about 15% of the latter event's field. Factor that percentage by five and you'll understand that's got to be more than a coincidence.
Instead, the answers lies in some tangible factors, even if they can't be found within their analytics.
First of all, these players have all enjoyed an extra week to get their body clocks adjusted to Hawaii time. That might not sound like much, but even a few days of jet lag can throw a guy off his game for the week.
Secondly, their vacation is over. Look, nobody arrives at Waialae thinking about keeping their card or qualifying for bigger events. There's not much pressure in Hawaii in January, so you can bank on some of those starting this week to not quite have their games in gear yet. That's a major advantage for the Kapalua kids.
Lastly, these guys already have that competitive edge sharpened. Just like any of us returning to work after the holiday break, it sometimes takes a little while for pro golfers to get back into the groove, but the 22 playing a second tourney shouldn't have that issue.
Let's get right to the picks, with a little curveball. Instead of favorites and longshots, I'll break them down between Kapalua competitors and those who are starting their year this week.
Kapalua Players
Justin Thomas (+550)
Easily the favorite on the board, and for good reason. I mentioned JT's exploits at this event two years ago, and fresh off a solo third-place finish at TOC, it's hard to believe that he won't be a major factor this week.
Marc Leishman (+1700)
My favorite pick of the week.
Whether it's as a 17-1 bet, a DFS mainstay or a one-and-done selection, the Aussie should be primed for a big performance. He was T-4 last week and ranks as one of the game's best wind players, which could be a major factor yet again.
Charles Howell III (+2800)
I liked him a lot at Kapalua, which didn't quite pan out, but I'm doubling down with more CH3 this week on a course that he's finished 32nd or better in each of the past seven years, including a pair of top-three results.
Andrew Putnam (+6000)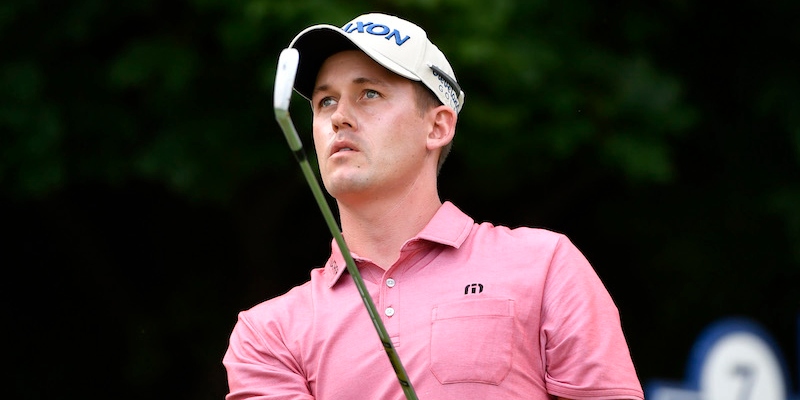 Since Xander Schauffele is now rated too high to be underrated any longer, that torch has to be passed on to someone. Putnam might not be there yet, but he's better than this 60-1 number suggests, with a half-dozen top-20 finishes since his last MC six months ago.
Andrew Landry (+25000)
Can't keep your Andrews straight? Just take 'em both.
Landry is the less heralded of the two, but any Arkansas product who wins the Texas Open knows how to play in the wind. If it blows this week, keep an eye on him.
Non-Kapalua Players
Cameron Smith (+2600)
I'm more bullish on Jordan Spieth than most people this year, but I'm skipping the first non-Kapalua guy on the board in favor of the second.
Smith's wedge game serves him well on shorter courses, and this is one of the few that applies.
Emiliano Grillo (+3500)
Quite simply, you're not going to get him at this price in non-elite fields for much longer, so might as well try to profit off it while you can.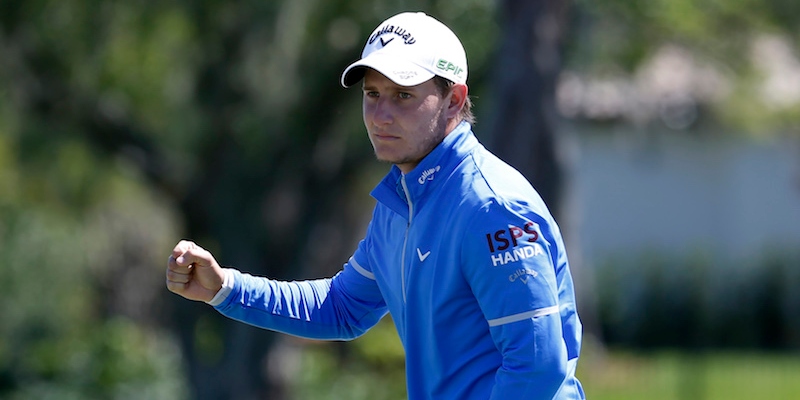 It's going to be a big year for Grillo and it all starts this week.
Abraham Ancer (+4500)
Fresh off his Australian Open victory, I think Ancer is going to win his first PGA Tour title at some point this year. He traditionally plays better during the summer months, but this could be a nice spot for him.
Danny Lee (+8000)
Over the past few years, Lee has endured some major streaks where he plays really well and, um, really not well. Two top-10s in his final four starts of last year suggest that some momentum could carry into this week.
Chez Reavie (+9500)
We all have sources. Even if you don't know a PGA Tour player, you know a guy who knows a guy who knows a guy who knows a PGA Tour player. Let's just say one of those guys told me Reavie is primed for a huge week.
My favorite bet
The Bubba Fade
People often ask me about the future of golf betting. Besides simply becoming more popular in the U.S. as more states legalize sports gambling, I think there's one missing piece that could really appeal to bettors.
Right now, if you really don't like a player on a given week, you can fade him by simply not picking him to win and betting against him in a few matchup bets.
Really, though, there's no reason why books can't list almost unlimited possibilities. That's right — matchups odds for every player against every other player.
If my math is correct, that means the 144-man Sony Open field could — and should — yield 10,296 possible matchup combinations.
With that in mind, let's get to my favorite bet.
Even though I spent most of this column writing about how much I prefer players who competed last week, I'm calling for a full Bubba Watson fade.
You can probably find him listed against three or four other similarly-talented players, but in an ideal world, you could take him against 143 others. I'm not suggesting that the two-time Masters champion is going to finish last this week, but just missing the cut (after a week in which he putted like a 16-handicap) would leave you on the positive side of the ledger for the week, especially with some odds in your favor against underdogs who beat him.