Sobel: A Year After Shuttering Its Doors, PGA TOUR Has Thrived Against All Odds (March 10)
Credit:
Chris Condon/PGA TOUR via Getty Images. Pictured: Commissioner Jay Monahan of the PGA TOUR.
At high noon on March 12 last year, PGA TOUR commissioner Jay Monahan sat before the assembled media in The Players Championship interview room to discuss the topic everybody was talking about, yet nobody knew what to say.
While thousands of spectators milled about TPC Sawgrass, soaking in the action under a brilliant blue sky, Monahan attempted to put together the puzzle pieces of a rapidly approaching global pandemic, one which had shut down the NBA the previous night, its impact now sweeping through other professional leagues like dominoes.
The idea of COVID-19 was still in the infancy stage, so much so that hardly anybody in the room wore a mask or practiced social distancing, because such precautionary measures weren't yet commonplace.
Monahan explained he'd spoken with government leaders, including the President of the United States and the Florida governor, each of whom implored that it remained safe to play golf and continue the organization's flagship event. There would be no fans allowed on the premises for the final three rounds, but Monahan's message was clear: The show must go on.
Less than 12 hours later, The Players Championship was canceled and the PGA TOUR schedule was unprecedently suspended, offering surreal images of players exiting the grounds with travel bags, scurrying for scarce private flights or driving their families cross-country, while leaving fans — and the commissioner himself — wondering when they'd all return.
"I had several parting thoughts," Monahan says now, "one of them being that, even though we had no clue what was to come, we would take what we were experiencing and turn it into a positive, something I feel our game does better than any other."
By all accounts, his rumination became reality.
Three months later, the PGA TOUR became one of the first major sports franchises to return to competition and though it hasn't quite been business as usual — very few businesses have operated "as usual" — simply being open for business has not only given the world's best golfers a place in which to ply their craft, it has offered fans a diverting respite from the pandemic.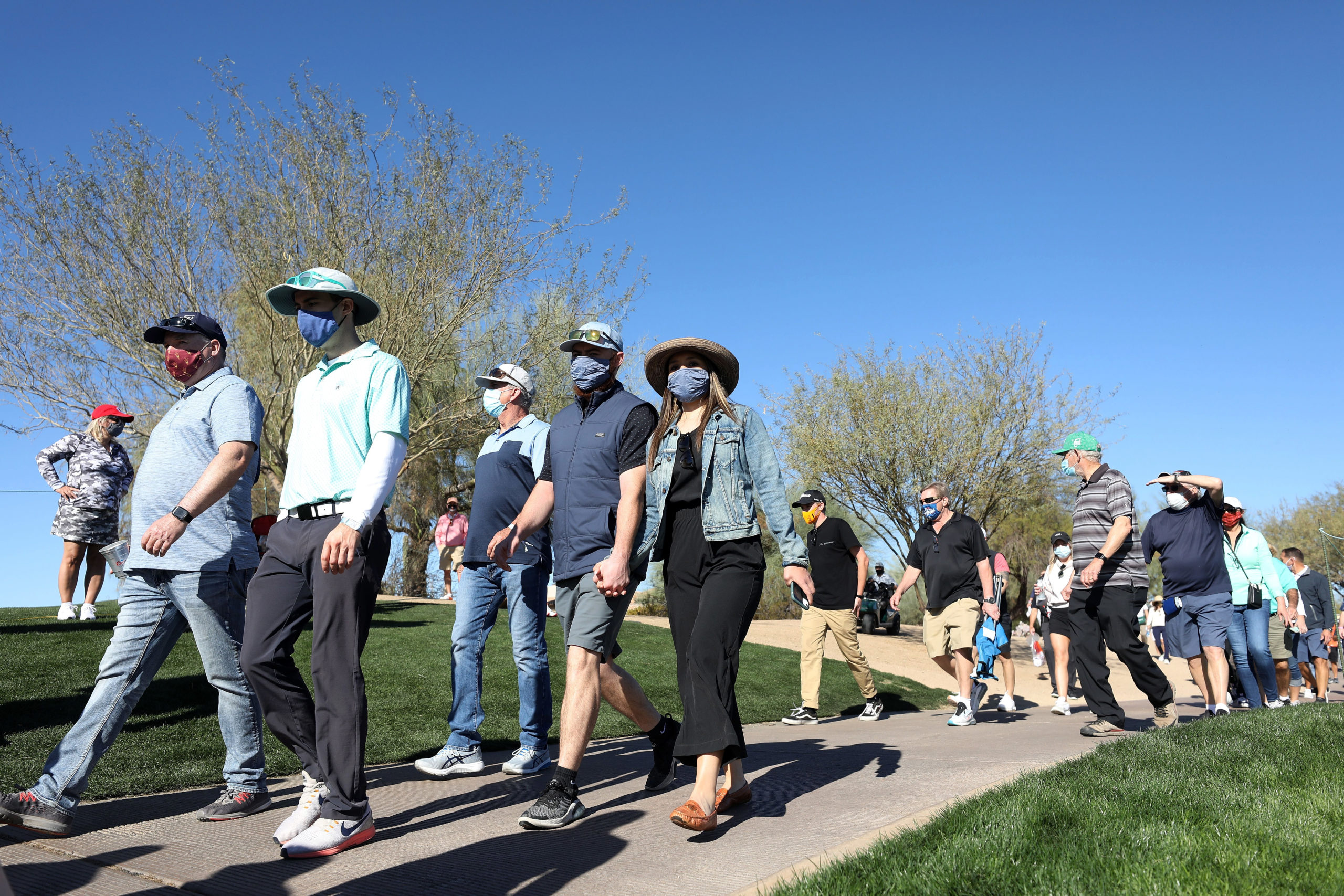 Like everything else, there have been pratfalls. Postponed and even canceled tournaments. Players testing positive for the virus. Plenty of events disallowing any on-site spectators and some, just recently, allowing limited capacity. Pro-ams few and far between, which can often impact a tourney's overall charitable contributions to a community.
Of course, there was no blueprint for how to handle such a scenario. Not when the main goals of continuing to hold competitive events and keeping those involved as safe as possible can so often serve as contraries.
And yet, despite continual criticism about opening up too soon or exposing the membership too frequently, it's prudent to contend now — a year after the initial cancelation — that the correct decisions wholly outnumbered the incorrect ones.
"They probably don't get enough credit for what an amazing job that has been done," Tommy Fleetwood explains. "Very few players have suffered or had it and so the system's obviously worked really, really, really well.
"We should be really appreciative that for nearly a year now we have been able to and had the possibility of living our life as pretty normal and do you think our job and playing for amazing money and going to amazing golf courses and playing golf."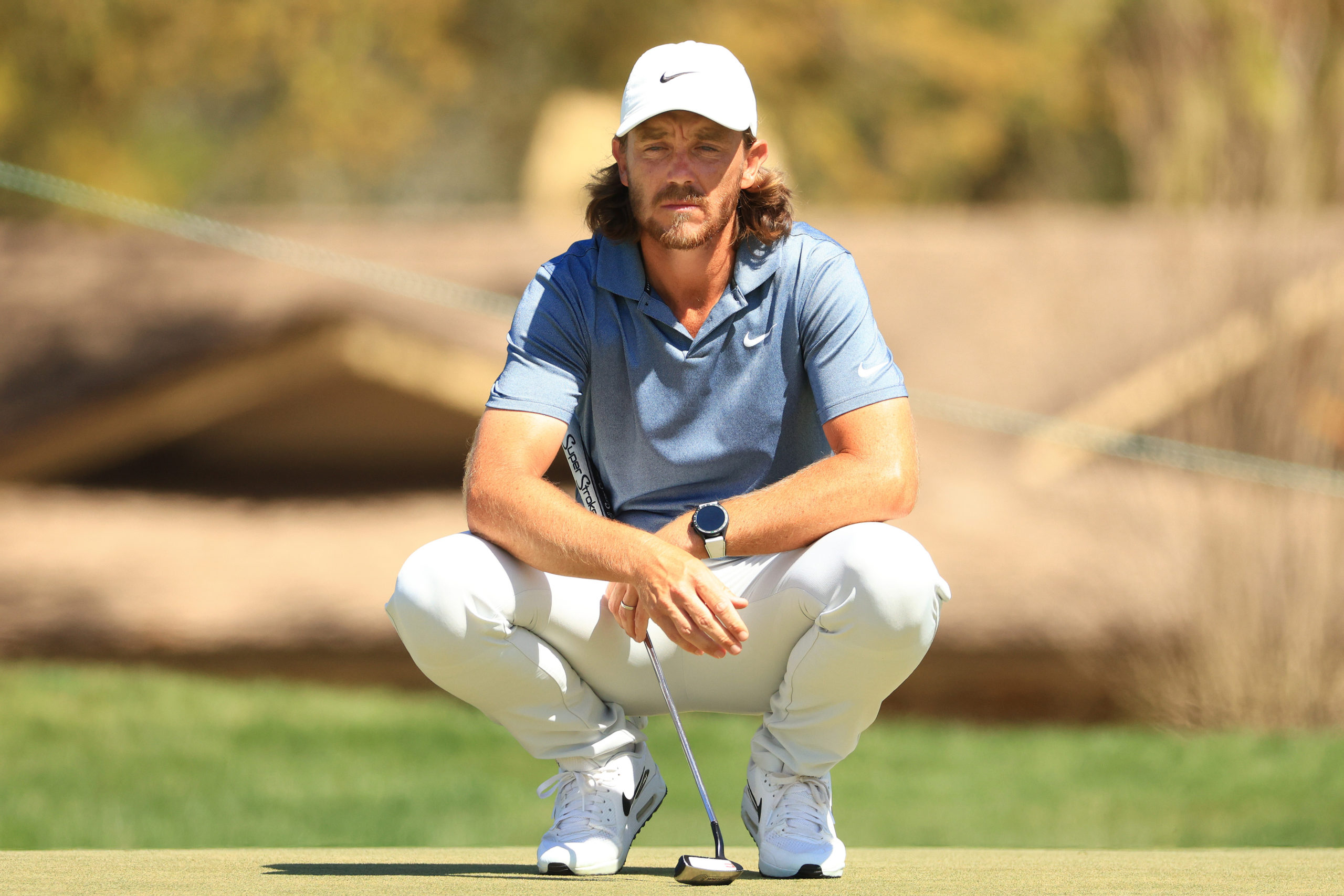 "I give a lot of props to Jay Monahan for the work that he put in," adds Jordan Spieth. "It's easier to see how good a leader is when you're in tough times than when you're in good times. I think I speak for most of the players in saying that this last year has proved that we have phenomenal leadership."
Every golfer understands that prematurely celebrating before a putt finds the bottom of the cup can potentially curse the outcome, but the current rallying cry feels more like a victory lap than anything premature.
The world hasn't experienced much normalcy in the year since this pandemic reached prominence, but the game of golf — and the PGA TOUR specifically — has enjoyed more normalcy than most other pursuits. In fact, it's hard to argue that it hasn't thrived, boosting the fanbase with a product which has been eminently entertaining since its return.
Business might not be "as usual" yet, but like so many others, it's trending in the right direction.
"I feel like everybody is just in a lot better place now," Webb Simpson says. "We're seeing fans, and the feeling is the world is getting closer back to what we're used to, what's normal for us."
As for Monahan, he's experienced an unparalleled dichotomy in the past year, from shuttering the PGA TOUR's biggest event to welcoming perhaps the greatest sense of such craven normalcy.
In some ways it feels like a decade ago when the commissioner reinforced that they'd continue playing, only to cancel the tournament and suspend the schedule later that night. In other ways, it feels like merely days.
One year ago, nobody knew what the future held — not for the world at large and certainly not for this little corner of the world which contests golf tournaments. Monahan remembers that feeling and knows he likes the current one a whole lot more.
"Just proud, most importantly, to be back here a year later — proud of our players, proud of all the caddies, everybody that has worked so hard to get us back to this point in time, and, candidly, to do so in a really inspiring way," he beams. "I think this is an important week for us every single year, but particularly so this year."
How would you rate this article?