Stoltz: I've Seen Tony Romo's Golf Game Up Close. What to Expect in Web.com Q-School
Credit:
Photo credit: Orlando Ramirez-USA TODAY Sports. Pictured: Tony Romo
Former Dallas Cowboys QB Tony Romo starts Q-School for the Web.com Tour on Wednesday at Lantana Golf Club in Lantana, Texas.
Tony has been my partner in numerous two-man golf tournaments, so I know his game well.
His distance will be an advantage at Lantana, and I expect him to putt well. He's the best putter of any pro athlete who isn't a pro golfer I've ever seen.
Why is Tony going through the slog of Q-School? In his words, "Because I'm playing too good not to."
Former Dallas Cowboys quarterback and current CBS broadcaster Tony Romo will tee it up Wednesday at the Web.com Tour prequalifying event at Lantana Golf Club in Lantana, Texas. He will be up against a field of 68 other golfers competing in the no-cut event, with the number of qualifiers to be announced once play begins.
Let me preface this article: I may be slightly biased due to the fact that Tony has been my partner in numerous two-man golf tournaments over the past few years and will be my partner for the USGA Four-Ball in Florida in 2019 (which we will most likely dominate).
What else would you expect? You don't hear Kevin Durant poking holes in Steph Curry's game leading up to the NBA playoffs. You don't hear Tom Brady pointing out poor route-running by Julian Edelman leading up to the Super Bowl.
That said, I am going to do my best to give you an honest breakdown of Tony's game and what we can expect from him this week at Lantana.
As a former aspiring PGA Tour pro who spent seven years chopping it around various mini-tours and the Web.com, I am very familiar with the grind of Q-School. In fact, I played the first stage of Q-School five times at this very site (advancing four of those times … no big deal), so I know what Tony will be facing this week.
Lantana is a golf course that provides plenty of birdie opportunities but also has four or five holes where disaster is a possibility. Avoiding a collapse on these holes is often the difference between advancing and not.
The key for Tony this week will be avoiding those huge numbers.
But enough about the golf course; let's get to Tony's golf game, starting with his strengths.
Distance: Length is an advantage on any golf course, and Tony has plenty of it. Pre-back surgery, I would guess that Tony's club head speed was near 120 mph.
He hit bombs. Not just weekend warrior bombs, but legitimate PGA Tour bombs.
As you would expect, his speed has slowed a bit since his back surgery, and I would guess that his club head speed now hovers around the 112 mph mark. Still plenty long and near the PGA Tour average. He has always had speed, and length is one area where he has no concerns.
Putting: I can say this with confidence. Tony is the best putter of any nonprofessional golfing pro athlete I've ever seen.
He can flat out roll the rock.
He has great feel on lag putts and is very good at reading greens. It probably doesn't hurt that the putter he uses is Tiger Woods' old putter.
I don't mean the same style of putter — he plays with the actual Nike Method putter Tiger used in years past.
He was hitting some practice putts with it at Tiger's home in Jupiter a few years back and simply said, "I'm taking this with me when I leave." Tiger responded, "That's fine; there's only one putter that is off limits," referring to his Scotty Cameron Newport that he used to win most of his 14 majors.
Using Tiger's old putter is kind of like using one of Picasso's old paintbrushes … you have no choice but to create a masterpiece.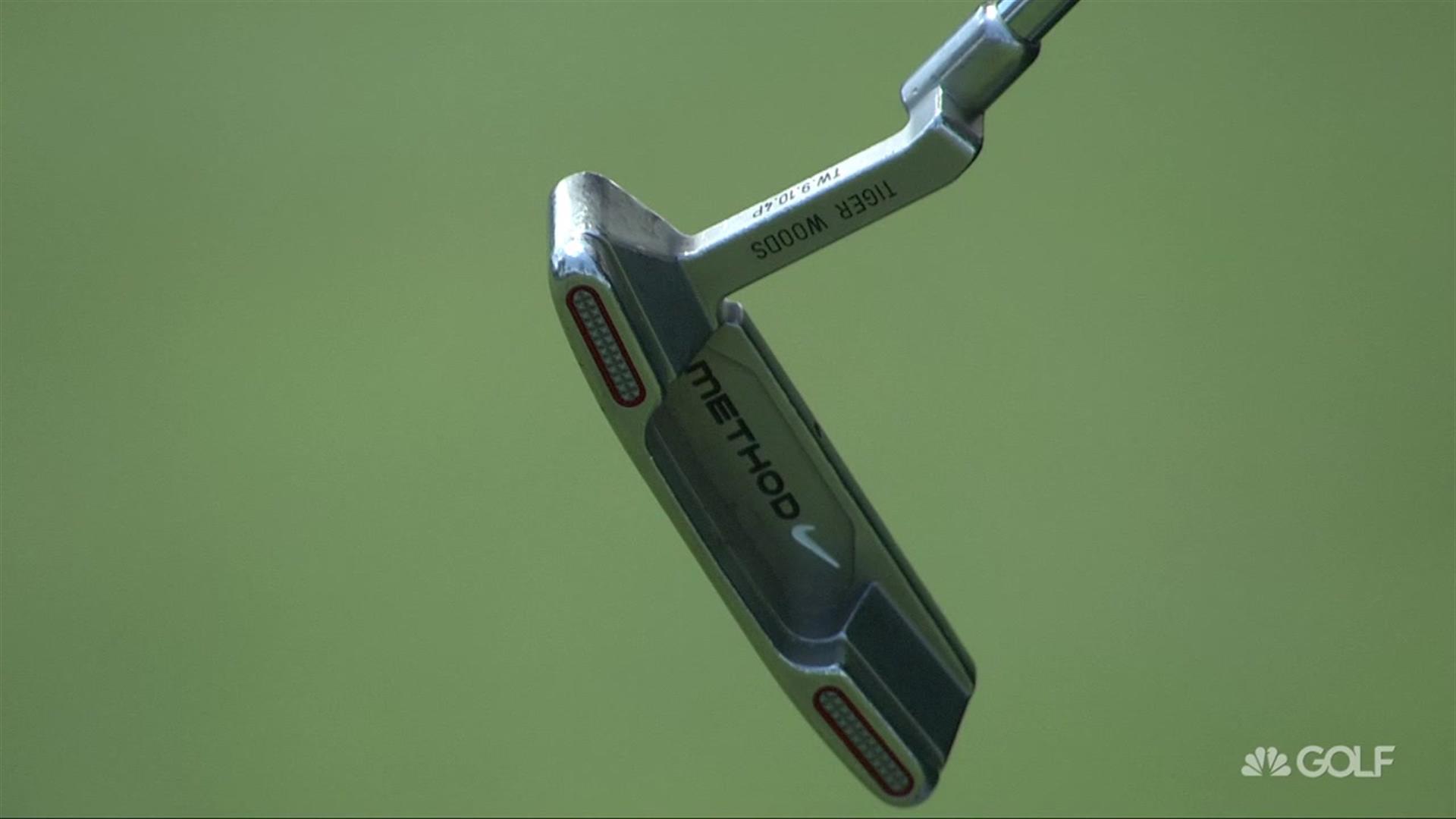 Anyway, let's touch on some areas of concern …
Driving accuracy: If he needs to improve in one area, it's driving accuracy. It's not that he regularly sprays the ball off the tee, it's just that his misses can be big.
That is one thing you can't afford at Q-School, where every shot is vital.
He needs to pick his spots this week to hit driver and take 3-wood or iron off the tee on the holes that are more demanding. If he plays it smart and limits his big numbers, he has plenty of firepower to still make birdies.
His analytical mind: If you've ever listened to one of Tony's broadcasts, you quickly realize how incredibly analytical he is. That is one of the reasons he was as successful as he was as a quarterback in the NFL.
However, that can be one of his biggest liabilities on the golf course.
His constant analyzing of his swing and attempts to hit the "perfect shot" sometimes take precedence over simply trying to get the ball in the hole.
Four rounds of Q-School will almost certainly lead to stretches of scrappy ball-striking for any golfer, and Tony needs to avoid his urge to hit perfect golf shots and simply try to post a good number.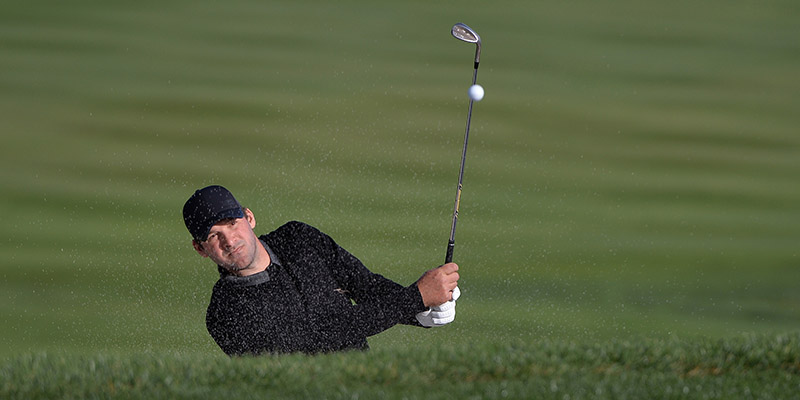 For anyone wondering why Tony is even attempting to go through Web.com Tour Q-School after his illustrious NFL career and current CBS broadcasting gig, a recent text message exchange we had should clear it up:
Romo: I just signed up for Q-School.
Me: Really? Why?
Romo: Because I'm playing too good not to.
How would you rate this article?