Sobel: Ranking All 156 Golfers in the U.S. Open Field
Credit:
Rob Schumacher-USA TODAY Sports. Pictured: The fifth hole yardage sign during a practice round of the 2019 U.S. Open golf tournament at Pebble Beach Golf Links.
Brooks Koepka and Dustin Johnson are the betting favorites to win the 2019 U.S. Open at Pebble Beach, but what are their chances of actually taking home the season's third golf major championship?
Jason Sobel ranks the entire U.S. Open field, from 1 to 156, with need-to-know info on every player.
PEBBLE BEACH, Calif. — I've been ranking entire major championship fields for a long time, and they're never easy. But the way the majors are scheduled now, they become progressively more difficult as the year continues.
The Masters is obviously the smallest field, which makes it the easiest to rank. Don't get me wrong: That doesn't mean it's "easy" (or else I'd actually get some of 'em right), but having 60 fewer players than any other major certainly helps. The PGA Championship owns the deepest field, but the benefit is that, other than the 20 club professionals, it includes players with whom we're familiar.
This week is the U.S. Open, where the "open" aspect of the tournament ups the difficulty level a few notches. (And in my mind, it gets even tougher at next month's Open Championship, which usually accrues a greater percentage of lesser-known qualifiers.)
I've done enough research going into the proceedings at Pebble Beach that I've hopefully not only separated the elite-level contenders from the pretenders, but also identified the qualifiers who are valuable as top-20 wagers, head-to-head bets or DFS lineup-fillers.
The course will play a mere 7,075 yards on the scorecard — and even shorter when some tees are tweaked — nearly 200 yards shorter than any other venue in the past half-decade, and in some cases as much as 700 yards shorter. Outlined by luscious rough, there will be a premium on accuracy this week, with players needing to keep the ball on these tight fairways and small greens in order to give themselves a chance at contending.
With that in mind, here is my list of all 156 competitors this week, with notes on every player in the field.
All odds via the Westgate Las Vegas SuperBook, as of Tuesday morning.
U.S. Open Player Rankings
1. Jordan Spieth
Odds to win: 16-1
He's baaa-aaack. Following a top-20 drought that dated back to last summer, Spieth has now played well in three consecutive starts and should draw considerable interest as a potential champion this week. After finishing low amateur at the 2012 U.S. Open and winning at Chambers Bay three years later, Spieth's success at this tourney has seriously slowed, with results of MC, T-35 and T-37 in the last three years. Then again, it can be argued that those venues were set up a little more for the thumpers, while Pebble, site of his AT&T win two years ago, should be right up his alley.
2. Patrick Cantlay
Odds to win: 16-1
The switch has undoubtedly been flipped. Over the past two months, Cantlay is fulfilling his massive potential, easily resembling one of the world's best players. Finishes of T-9 at the Masters and T-3 at the PGA Championship are also evidence that he can play his best golf in the biggest events, the true mark of being an elite performer. Back on California poa annua greens, he should feel at home for this event, which might suit his game even better than the year's first two majors. And if you need one more bit of evidence, there's this: Cantlay leads the PGA Tour in bogey avoidance this season.
3. Tommy Fleetwood
Odds to win: 30-1
There's a clear line of demarcation for Fleetwood at major championships. He's yet to figure out the Masters or PGA Championship, never finishing better than T-17 in eight combined appearances at those two, but his results at the U.S. Open and Open Championship have been much better, including solo fourth and runner-up at the former in the past two years. For those waiting on an eventual Fleetwood victory, the next two should offer way more opportunity for him than the first two of 'em did. Consider it a surprise if he doesn't challenge in at least one of the next two, if not both of them.
4. Adam Scott
Odds to win: 25-1
Fifteen years ago, it would've been tough to envision a career from Scott that included just a single major championship victory, but unless the soon-to-be 39-year-old can manufacture a second one to go with his 2013 Masters title, that will be the case. That said, there's been plenty of hard luck in his career, too, including two weeks ago, when he appeared distraught after finishing runner-up at the Memorial Tournament, while acknowledging that Patrick Cantlay had simply outplayed him on the final day. Results of T-18 and T-8 in this year's first two majors should help buoy some confidence.
5. Tiger Woods
Odds to win: 10-1
Which Tiger will we see this week: The one who triumphantly claimed the Masters in dramatic fashion or the one who disappointingly missed the cut one month later at the PGA Championship? It feels safe to say this rendition will rest somewhere in the broad middle between them, though the educated guess is that he'll perform much better than he did at Bethpage. It remains to be seen whether Woods can channel anything from his historic 15-stroke win here from 19 years ago, but one constant endures: Once again, he ranks amongst the best ball-strikers in the world.
6. Dustin Johnson
Odds to win: 7-1
Of the many courses Johnson has dominated over the years, Pebble Beach is near the top of the list. He owns two wins at the AT&T Pro-Am and led the U.S. Open here by three entering the final round in 2010, only to post an 82 and lose by five. Despite his 20 career PGA Tour wins, he still isn't immune to Sunday blunders, but DJ is a more mature player now than he was back then. Expect him to be right in the mix this week, too. Not only does he own runner-up finishes at each of the year's first two majors, his last five U.S. Open results are an eye-popping 3-MC-1-2-4.
7. Webb Simpson
Odds to win: 40-1
A former U.S. Open champ — in NorCal, no less — who hasn't finished outside the top-30 in a stroke-play event in three months, Simpson probably isn't receiving enough attention or respect entering this week, but he should be among the relevant contenders. He ranks in the upper tier on the PGA Tour in strokes gained tee to green, approaches and around the green — the latter of which could be a key to scrambling around to remain on the leaderboard. Simpson might not replicate his 2012 victory at Olympic Club, but this should be a more comfortable setup for him than many others.
8. Brooks Koepka
Odds to win: 8-1
Depending on your viewpoint, either Koepka is going to peel off 10 more majors in the next half-decade or the betting market is severely overreacting to his recent run. Either way, it's tough to bet against a guy who is now a two-time defending champion of two different major championships, including this one, as he looked unbeatable at Erin Hills and Shinnecock. A top-10 wager on Koepka at a major might be the best bet in golf, but it's hard to believe he'll keep winning at his current pace. At least, I think it is.
9. Bryson DeChambeau
Odds to win: 50-1
Eight months ago, I decided DeChambeau was going to be my U.S. Open pick. That was when he was winning literally every other start, of course. Since then, he's looked eminently ordinary — and consistently frustrated — but there are signs of him turning things around soon. Returning to his native NorCal should offer a boost, as should his pedigree of being a past USGA champion, having won the U.S. Amateur four years ago. He hasn't played his best lately, but that just means there's greater value on one of the game's top players here.
10. Marc Leishman
Odds to win: 60-1
The good news for Leishman so far is that conditions are expected to be cool and dry throughout the week, which should lead to a fast, firm course that will suit his style. It'll be even better news if the wind blows, too, as his low ball flight should leave him better prepared than others. While it's been a disappointing last few months for Leishman, a recent solo fifth-place finish at the Memorial Tournament should provide some confidence this week — both for him and those backing him. He's never finished better than T-17 in seven U.S. Open starts, but that could very well change this week.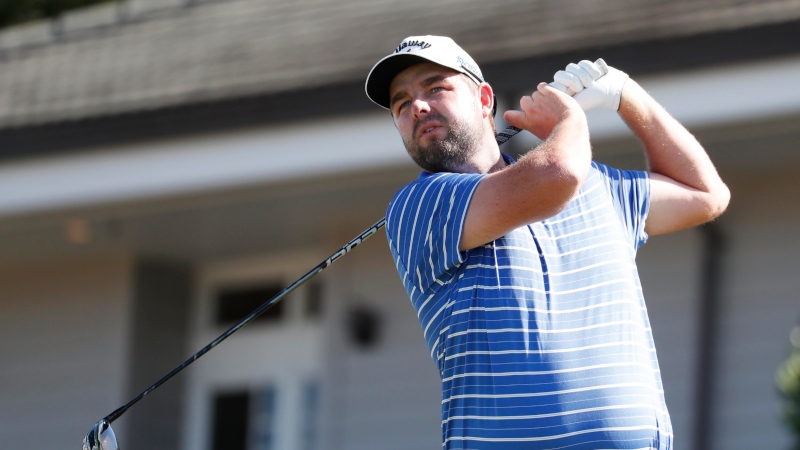 11. Xander Schauffele
Odds to win: 25-1
The erstwhile "most underrated player in the world" has been upgraded to "just slightly overlooked," thanks to continued impressive play in the game's biggest tournaments. Schauffele has now finished in the top-20 in two-thirds of his nine career major starts, including a co-runner-up result at this year's Masters and a T-16 at the PGA Championship. He's also been T-5 and T-6 in the last two U.S. Opens – his only two so far. At this point, it would be a bigger surprise to see Schauffele out of the mix than firmly inside it – even if he remains slightly overlooked by the general public.
12. Justin Rose
Odds to win: 25-1
Keen observers will note that despite a world-class arsenal, Rose's recent results have been sort of "meh" entering this week, his last five finishes being 13-58-29-3-MC. Even keener observers will note that his results entering his lone major championship, at the 2013 U.S. Open, weren't much different, when he'd entered with finishes of 8-50-MC-15-25. There's no reason to believe Rose can't similarly parlay his recent play into another title contention. While there might be some consternation in that only one of his 10 career PGA Tour wins came on the West Coast, it should be encouraging that this win was his most recent, at Torrey Pines earlier this year.
13. Abraham Ancer
Odds to win: 300-1
If you're seeking a super-sleeper this week, the type who could finish top-10 or even top-five over some more heralded peers, I think Ancer will provide some great value. He's an excellent driver of the ball, with some of the best accuracy stats on tour and enough length to keep him from being considered too short. The winner of last year's Australian Open, Ancer owns four finishes of 18th or better so far this year, including a T-16 at last month's PGA Championship, on a course that shouldn't have suited his game as well as Pebble Beach will this week.
14. Matt Kuchar
Odds to win: 40-1
What a bizarre contradiction of a year it's been for Kuchar. This has easily been his most — and, really, only — controversial campaign, but it's also been his best, perhaps suggesting that his aw-shucks persona might've needed a little me-against-the-world to help light that motivational fire. If you're seeking even more reason to like him this week, look back to nine years ago, when a brutally difficult final round at Pebble Beach yielded an 82 from the 54-hole leader and just five scores under 70, one which was posted by Kuchar, who matched the day's best number with a 68.
15. Rory McIlroy
Odds to win: 10-1
McIlroy will be the beneficiary of recency bias after his runaway win at the Canadian Open this weekend. On more than one occasion, though, McIlroy has given thanks to preferable conditions at Congressional in 2011, which led to his lone victory at this event by a landslide, including when he told me with a laugh a few years ago, "I'm just glad I've won a U.S. Open, put it that way." He's missed the cut in each of the last three editions of this one, prompting a new strategy this time around, as he competed in each of the previous two PGA Tour events. That was the secret formula for last week, at least, though the law of averages states that it's tough to believe he makes it 0-for-4 this week.
16. Shane Lowry
Odds to win: 80-1
There's so much to like about Lowry this week. His share of second place at the Canadian Open this past weekend came on the heels of a T-8 and T-3 in his previous two starts, and two of those three courses should correlate nicely with Pebble. He's contended at the U.S. Open before, finishing runner-up to Dustin Johnson at Oakmont in 2016. And unlike many other globetrotting players, he makes the trip here every year for the AT&T Pro-Am, with a top finish of 14th two years ago. There's also a bit to dislike about him: He ranks 188th in driving accuracy and 189th in greens in regulation.
17. Francesco Molinari
Odds to win: 35-1
Consider this more than a little beguiling: In his lengthy career, Molinari has posted top-five results at three of the four major championships. The only one missing? That would be the U.S. Open, the one major that would presumably suit his fairways-and-greens game better than the others. Perhaps that means it's only a matter of time before he seriously contends, or perhaps it means we're missing a reason why he doesn't play better here. In nine total starts, he's finished between 23rd and 29th on five occasions, but also failed to make the cut four times.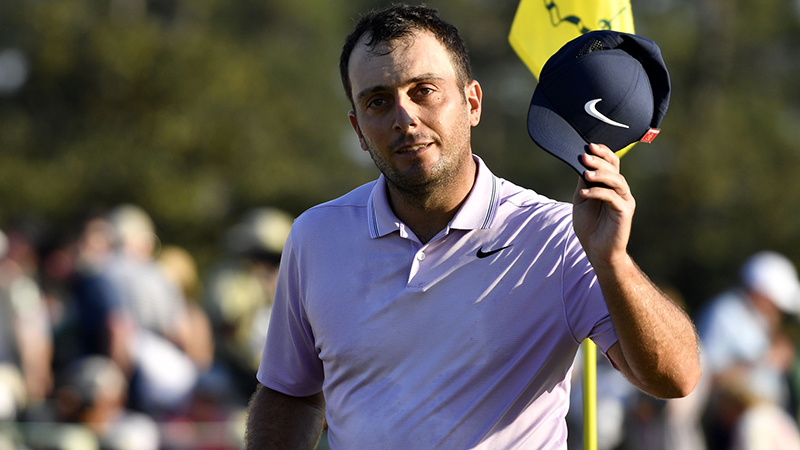 18. Jason Day
Odds to win: 25-1
Day has missed the cut in each of the last two U.S. Opens, which is especially confounding considering his previous six results in this event: 8th-9th-4th-2nd-59th-2nd. There are plenty of signs that he'll revert to the days of old, not the least of which is his recent success in the state of California. Playing four tournaments here over the past two years, he's finished fourth, fifth, second and first, the last of those results coming at Torrey Pines last year. If there's one negative, it's that Day often explains that it takes longer for his notoriously balky back to loosen up in cooler conditions.
19. Jim Furyk
Odds to win: 125-1
If Pebble Beach indeed turns out to be the type of U.S. Open venue that rewards accuracy over power, then the rejuvenated former Ryder Cup captain could thrive in these conditions. It should come as little surprise that Furyk owns seven top-five results in this tournament over his lengthy career, including a victory at Olympia Fields in 2003 and three other runner-up finishes. Other late-40-somethings will receive more attention (ahem, Phil Mickelson) for late-career attempts to add another major, but Furyk has always been as determined as anyone — and he knows this week might offer his best final chance.
20. Rickie Fowler
Odds to win: 20-1
Settle down, folks. It'll happen. Yes, Fowler will someday be a major champion. For now, his lengthy run of close calls at majors only leads to public criticism that he can't close the deal. Players view these results much differently, though: Even the most heartbreaking defeats are more positive results than finishing way back in the pack. At some point, Fowler will use these experiences — now 10 career top-10s at majors — and parlay them into that long-elusive victory. Don't be surprised if it happens sooner rather than later.
21. Justin Thomas
Odds to win: 25-1
In case you hadn't heard, wrist injuries and U.S. Open rough aren't exactly a perfect match, at least if you're trying to avoid further injury. After missing time with that exact ailment, Thomas didn't figure to rank too highly on my list, a notion that was confirmed when he missed the cut at the Memorial Tournament. A share of 20th place at last week's Canadian Open won me over, though — at least to the point where I think he's physically healthy enough to compete. Tread carefully, however: All it takes is one blast at a ball buried in thick grass to tweak this type of injury.
22. Hideki Matsuyama
Odds to win: 40-1
The popular refrain remains around Matsuyama's game: He strikes it like Ben Hogan and putts it like Hulk Hogan. That might be a little cutesy, but it isn't wrong. He ranks inside the top-five this season in ball-striking, but owns a negative strokes gained putting number. At Pebble, where speedy greens could negate putting abilities a bit, in effect leveling the playing field, he might enjoy a small advantage. But it's still very tough to believe he can consistently roll in speedy 8-foot par-savers — or for that matter, make one of 'em to win his first career major.
23. Henrik Stenson
Odds to win: 60-1
Look who's trending in the right direction. Earlier this year, mired in a trio of MCs in the Middle East to start his campaign, there were whispers that the now 43-year-old Swede was quickly nearing the end of the road in his career, but he's turned things around to tally some good-but-not-great results over the past few months. His ability to mash straight-line 3-woods off the tee make him an intriguing candidate at this tournament, where he finished T-6 last year and T-4 five years ago. Stenson's game might not be exactly where he wants it to be, but it's much better than it was just a few months ago.
24. Jon Rahm
Odds to win: 25-1
There are signs that this year's U.S. Open will be an old-school edition of the event, one where precision players can prevail. If instead it follows the recent trend of powerful hitters blasting the ball off the tee and strong-arming shots out of the rough, Rahm could be next in line to fulfill his promise as a future major champion. I've disagreed with popular sentiment that he needs to reel in his on-course tantrums, but that will admittedly be more of a concern this week, when the year's toughest setup and conditions can lead to increasingly mind-numbing frustrations.
25. Andrew Putnam
Odds to win: 300-1
He started this year strong, leveled out, then picked up steam in recent weeks, finishing T-3 at Colonial and T-17 at Muirfield Village in his previous two starts entering this week. With potential that has shown signs of blossoming much bigger, Putnam now ranks inside the world's top-50. A product of the West Coast, he should enjoy putting on these California poa annua greens once again — though in fairness, he enjoys putting on pretty much all greens, ranking second on the PGA Tour this season in strokes gained in this category.
26. Brandt Snedeker
Odds to win: 50-1
Two-time AT&T champ should have good vibes here and also showed solid form last week.
27. Cameron Smith
Odds to win: 150-1
Disappointing year so far for a young player of his caliber, but this course should suit him well.
28. Graeme McDowell
Odds to win: 100-1
The 2010 champ here is flying high after qualifying for The Open at his Portrush home.
29. Chez Reavie
Odds to win: 250-1
Tight track? Poa annua greens? This place should be right in Reavie's wheelhouse.
30. Branden Grace
Odds to win: 150-1
Knows how to play U.S. Open-style courses, as he finished T-4 and T-5 in 2015 and '16, respectively.
31. Lucas Bjerregaard
Odds to win: 250-1
Top-25 results at the first two majors this year prove he's not scared of the big stage.
32. Erik van Rooyen
Odds to win: 250-1
Love the desire: He flew to Ohio, qualified, then finished T-20 in Canada. Clearly hungry to compete here.
33. Matt Wallace
Odds to win: 100-1
No longer a stranger to major championship leaderboards, thanks to a T-3 finish at last month's PGA.
34. Martin Kaymer
Odds to win: 80-1
Maybe not a full "baaa-aaack" like Spieth, but Kaymer is back to showing some of his old form.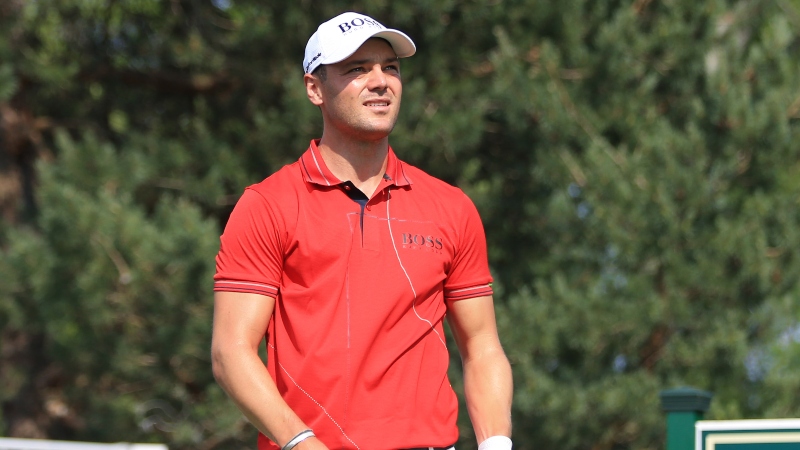 35. Jason Dufner
Odds to win: 150-1
See: Kaymer, Martin. Duf is showing some signs, too.
36. Viktor Hovland (a)
Odds to win: 500-1
Reigning U.S. Amateur champ won right here at Pebble and was low-am at the Masters.
37. Tyrrell Hatton
Odds to win: 125-1
Finished T-6 at Shinnecock last year, his second-best result at a major.
38. Tony Finau
Odds to win: 40-1
All the talent in the world, but he's been one of the toughest players to predict this year.
39. Kevin Na
Odds to win: 100-1
Won his last start before coming to Pebble. Hey, G-Mac did that in 2010, too.
40. Phil Mickelson
Odds to win: 30-1
Trying to capture the career slam on a course he knows so well, but he hasn't finished better than 18th since his win here earlier this year.
41. Billy Horschel
Odds to win: 150-1
Elite ball-striker who's yet to match his T-4 in his first U.S. Open start in 2013.
42. Emiliano Grillo
Odds to win: 150-1
Withdrew from sectionals on the chance he'd stay top-60 in the world — and he did, barely.
43. Alex Noren
Odds to win: 150-1
The former top-10 player has plummeted to 41st, but also hasn't MC'd in three months.
44. Kevin Kisner
Odds to win: 100-1
Great course for him, but terrible greens. He's not a big fan of putting on poa.
45. Paul Casey
Odds to win: 50-1
No U.S. Open result of better than T-10 (in 2007). Can't explain it, but it's a definite trend.
46. Sergio Garcia
Odds to win: 100-1
Strange season: He's been very good, except at the majors. And, well, this one's a major.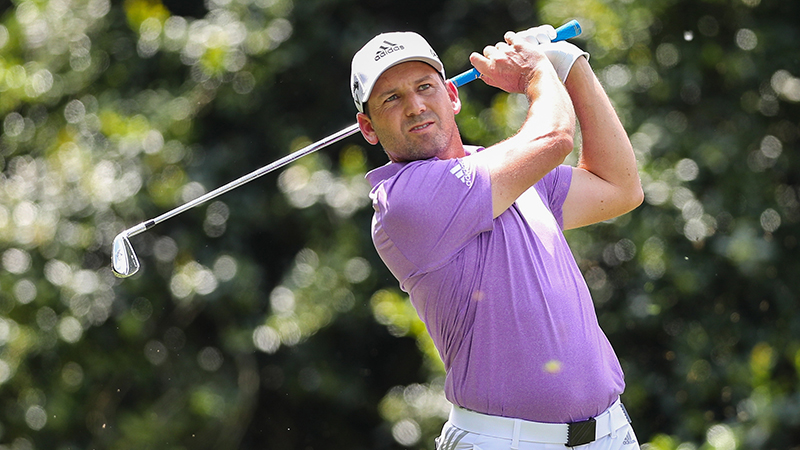 47. Sam Horsfield
Odds to win: 500-1
This 22-year-old is so good, he could make a run at Europe's stacked Ryder Cup team next year.
48. Haotong Li
Odds to win: 150-1
In nine career major starts, he has one MC, one WD and has impressively reached the weekend seven times.
49. Justin Harding
Odds to win: 250-1
In the past year, the South African has won three times globally, moved inside the top-50 and proven adept at playing U.S.-based events.
50. Zach Johnson
Odds to win: 150-1
Just imagine: A win and he'll have majors at Augusta National, St. Andrews and Pebble Beach, joining only Jack and Tiger.
51. Lucas Glover
Odds to win: 125-1
He'll be playing on the last year of 10-year exemption for winning the 2009 edition of this event.
52. Ian Poulter
Odds to win: 125-1
No wins this year, but he's been among the most consistent players until recently.
53. K.H. Lee
Odds to win: 500-1
A specialist on tight courses with wind, he could be a sneaky DFS pick this week.
54. Scott Piercy
Odds to win: 150-1
Missed the cut at the Canadian Open, but still held on to a top-60 spot to get into the field.
55. Gary Woodland
Odds to win: 80-1
No joke: He once had a big bet with some non-professional buddies that went to the final hole at Pebble.
56. Bernd Wiesberger
Odds to win: 250-1
Followed a recent win in Denmark with an eighth-place in Belgium, so he's definitely trending in the right direction.
57. Scottie Scheffler
Odds to win: 200-1
Before the AT&T Byron Nelson, one caddie told me: "He's the second-best player in this field." Behind only Koepka, presumably.
58. Charles Howell III
Odds to win: 150-1
He's cooled off after a hot start, but CH3 does love playing on the West Coast.
59. Aaron Baddeley
Odds to win: 300-1
Last eight starts: Five top-30 finishes, including a T-2 and a T-7, against just one MC.
60. Matt Fitzpatrick
Odds to win: 150-1
As we've seen multiple times this year, Fitz is a high-variance player, chasing high scores with low ones and vice versa.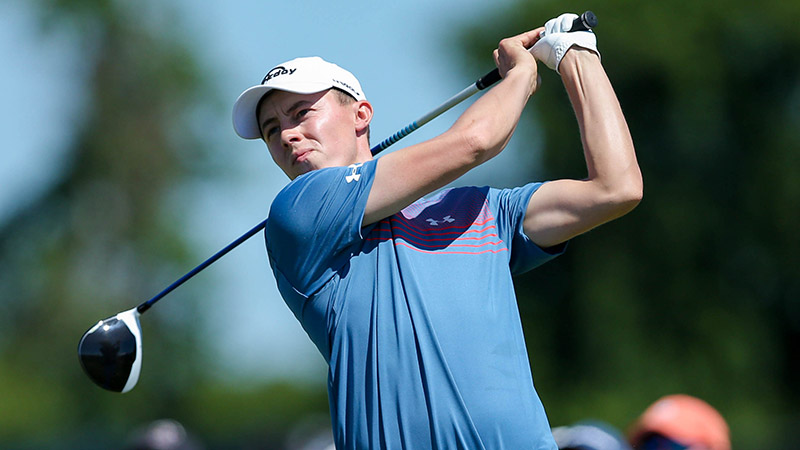 61. Byeong-Hun An
Odds to win: 200-1
Ten years ago, he became the youngest-ever U.S. Amateur champion at age 17.
62. Rory Sabbatini
Odds to win: 150-1
The citizen of Slovakia — yes, Slovakia — has reeled off 10 — yes, 10 — consecutive top-40 finishes.
63. C.T. Pan
Odds to win: 200-1
West Coaster should be licking his chops at a sub 7,100-yard setup this week.
64. Joel Dahmen
Odds to win: 300-1
Got into the field Sunday night, then tweeted, "To say I'm pumped would be an understatement." Followed by a Jonah Hill GIF.
65. Rob Oppenheim
Odds to win: 1000-1
Listed above some big names here, but he's very good at grinding out pars in a tourney like this.
66. Ryan Fox
Odds to win: 300-1
Solid player, fast player, but he's missed the cut in four straight worldwide starts.
67. Kyle Stanley
Odds to win: 250-1
Yet another West Coast guy who should see an uptick in comfortability here.
68. Luke Donald
Odds to win: 300-1
Former world No. 1 is showing signs of resurgence of after a few down years.
69. Nate Lashley
Odds to win: 500-1
Another sneaky selection who should also enjoy being back on poa greens.
70. Louis Oosthuizen
Odds to win: 100-1
Hard to believe, but runner-up at all four majors has still never won a U.S.-based tournament.
71. Daniel Berger
Odds to win: 150-1
Opened 70-66 to contend at Bethpage last month, closed 78-78 on the weekend to finish T-71.
72. Danny Willett
Odds to win: 200-1
Former Masters champion just claimed his first top-10 since that 2016 victory at Augusta.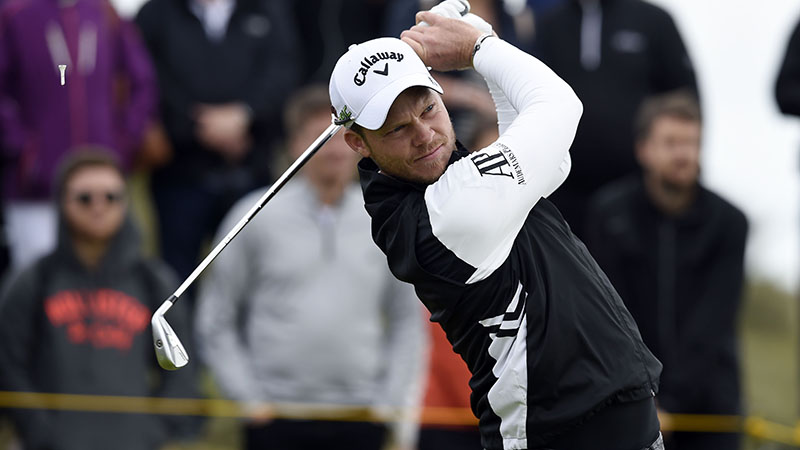 73. Patrick Reed
Odds to win: 100-1
Traditionally plays well in this tourney, but hasn't pulled a top-20 result in four months.
74. Thomas Pieters
Odds to win: 150-1
Big hitter is better built for the Masters or a PGA, where his length can be a bigger advantage.
75. Chip McDaniel
Odds to win: 1000-1
Who? Former University of Kentucky player owns no status, but does have a PGA Tour top-five this season.
76. Kiradech Aphibarnrat
Odds to win: 250-1
Finished 15th at last year's U.S. Open, which tied his best major result in 16 career starts.
77. Keith Mitchell
Odds to win: 200-1
Breakout season has stalled out recently, with just one top-30 finish in his past eight starts.
78. Keegan Bradley
Odds to win: 150-1
In seven previous U.S. Open starts, a T-4 in 2014 is his only finish inside the top-25.
79. Jimmy Walker
Odds to win: 150-1
In seven previous U.S. Open starts, a T-9 in 2014 is his only finish inside the top-50.
80. Si Woo Kim
Odds to win: 150-1
Usually owns a proverbial high ceiling and low floor, but that ceiling might be only mid-range this week.
81. Jhonattan Vegas
Odds to win: 250-1
How pumped is he for this week? He skipped the Canadian Open, where he's a two-time champ, just to get in more prep.
82. Luke List
Odds to win: 150-1
He finished solo sixth at last month's PGA, but Bethpage decidedly fits his game better than Pebble.
83. Roberto Castro
Odds to win: 500-1
Broke a string of four straight MCs with a T-35 result in Canada last week.
84. Rafa Cabrera Bello
Odds to win: 150-1
He owns top-20 results at the three of the four majors. The only one he hasn't done it? That's right, the U.S. Open.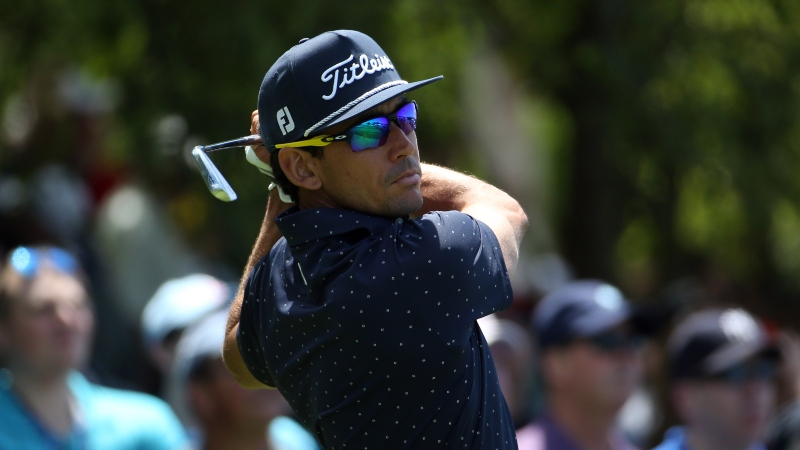 85. Matt Jones
Odds to win: 300-1
Only owns one top-10 finish this year, but he's been a cut-making machine, reaching the weekend in all but two starts.
86. Collin Morikawa
Odds to win: 500-1
An amateur who plays at (sort of) nearby Cal, this kid has an extra gear and is playing really well right now.
87. Bubba Watson
Odds to win: 150-1
There are tourneys that suit Bubba, then there are ones that absolutely don't. This one is the latter.
88. Aaron Wise
Odds to win: 150-1
Last year's PGA Tour ROY owns a world of potential, but his recent results leave something to be desired.
89. Thorbjorn Olesen
Odds to win: 250-1
Hasn't missed the cut at a major since … last year's U.S. Open. He's MC'd in two tries at this one.
90. Chesson Hadley
Odds to win: 500-1
Solid ball-striker, but he's missed the cut in more events than he's made it this year.
91. Luke Guthrie
Odds to win: 300-1
With three finishes of sixth or better in his last three Web.com starts, could be on track for a decent week.
92. Alex Prugh
Odds to win: 1000-1
Hasn't played well lately, but traditionally his best results have come on West Coast courses.
93. Sepp Straka
Odds to win: 1000-1
The things you uncover while researching: A full-time PGA Tour member without a Wikipedia page. Help the man out, people.
94. Anirban Lahiri
Odds to win: 300-1
Once ranked inside the world's top-50, he's now 253rd, the byproduct of middling results in the U.S.
95. Harris English
Odds to win: 500-1
This will be his 15th career major championship start. He's only finished better than 37th once before.
96. Ernie Els
Odds to win: 500-1
Classy move by the USGA to offer an exemption to the two-time champ, who's still out there grinding every week.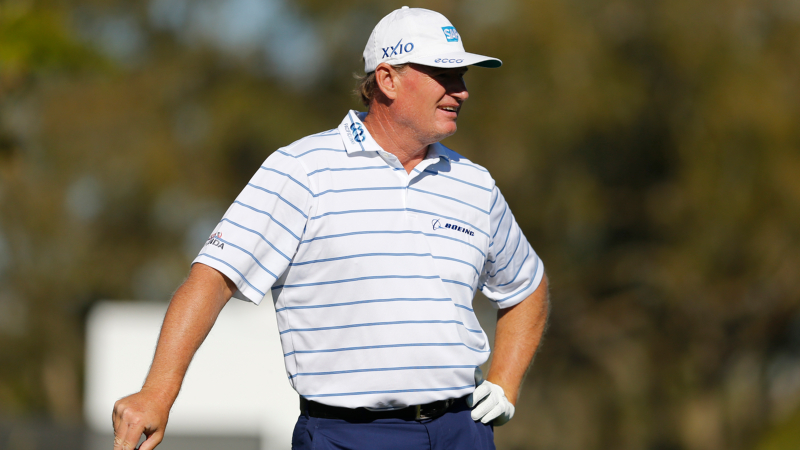 97. Patton Kizzire
Odds to win: 500-1
Finished T-18 at this year's Masters, easily his best result in eight career major appearances.
98. Shugo Imahira
Odds to win: 500-1
The world's 70th-ranked player has finished 2nd-9th-7th in his last three Japan Tour appearances.
99. David Toms
Odds to win: 1000-1
Last year's U.S. Senior Open champion needed just 26 putts in that final round, leading the field that day.
100. Brian Stuard
Odds to win: 500-1
In 14 starts this year, he's made an impressive 12 cuts. That's a developing pattern.
101. Zac Blair
Odds to win: 1000-1
Co-medalist at the Springfield sectional, the short, tight setup should suit him better than a big ballpark.
102. Joseph Bramlett
Odds to win: 1000-1
Stanford grad has been putting together some nice results on the Web.com Tour, with four straight top-40s.
103. Ollie Schniederjans
Odds to win: 300-1
Another young PGA Tour player with plenty of potential that hasn't been realized yet.
104. Julian Etulain
Odds to win: 1000-1
Finished T-38 at Pebble for this year's Pro-Am, part of a consistent run that has faded out in the past month.
105. Chan Kim
Odds to win: 1000-1
Surprising the 29-year-old hasn't had more success. At 6-foot-2, 230 pounds, he can thump it.
106. Sam Saunders
Odds to win: 500-1
The grandson of Arnold Palmer, who shot 77-68-73-76 to finish solo third at the 1972 U.S. Open here at Pebble.
107. Dean Burmester
Odds to win: 500-1
In his first major start, the European Tour regular finished T-56 at last year's U.S. Open.
108. J.B. Holmes
Odds to win: 200-1
Since winning at Riviera, he's played eight stroke-play events: Five MCs, one WD, nothing better than T-62.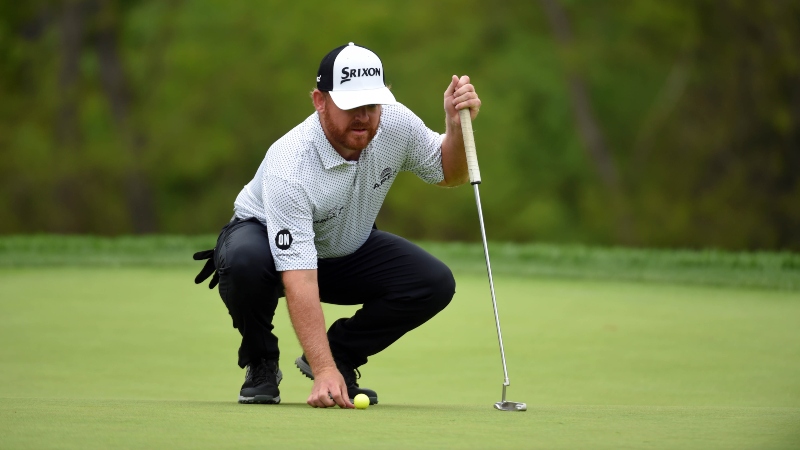 109. Nick Taylor
Odds to win: 500-1
Native of Canada was hitting it really well in his national open last week, until final-day struggles led to a T-27.
110. Brendon Todd
Odds to win: 1000-1
After a few years in the abyss, Todd has shown signs of returning to form, including co-medalist honors in Dallas.
111. Stewart Hagestad (a)
Odds to win: 1000-1
Former U.S. Mid-Am champ and low-am at the Masters, this will be his third straight U.S. Open start.
112. Marcus Fraser
Odds to win: 1000-1
This is amazing: After 423 sanctioned events as a pro, this will be Fraser's his first career PGA Tour start.
113. Carlos Ortiz
Odds to win: 1000-1
Five missed cuts in his last six starts, though he did manage to sneak a T-12 at the Byron Nelson in there, too.
114. Mike Weir
Odds to win: 1000-1
Very cool story, as the former Masters champ and two-time AT&T Pro-Am runner-up, qualified through the Dallas sectional.
115. Cody Gribble
Odds to win: 1000-1
Initially failed to make the field in Dallas, but was awarded a late entry when a spot was taken away from the England qualifier.
116. Devon Bling (a)
Odds to win: 1000-1
UCLA standout was runner-up to Hovland in last year's U.S. Amateur here at Pebble Beach.
117. Lee Slattery
Odds to win: 1000-1
At this time last year, the Englishman was ranked just outside the top-200 in the world; he now checks in at 370th.
118. Justin Walters
Odds to win: 1000-1
A two-time All-America selection at N.C. State in 2002-03, the 38-year-old will make his first major start this week.
119. Renato Paratore
Odds to win: 1000-1
The 22-year-old Italian is enjoying a decent season on the Euro Tour, including a T-8 and T-29 in his last three starts.
120. Brian Davis
Odds to win: 1000-1
In continued efforts to return from a neck injury, he's made just one cut in six starts this year.
121. Brett Drewitt
Odds to win: 1000-1
A veteran of, well, just about every tour there is, the 28-year-old Aussie will make his major debut this week.
122. Mikumu Horikawa
Odds to win: 1000-1
Looking for an overlooked hot hand? He's fresh off a Japan Tour win this past week that included four rounds of 68 or better.
123. Billy Hurley III
Odds to win: 1000-1
True to his nature as a competitor, Hurley has now qualified for four of the last five U.S. Opens.
124. Tom Hoge
Odds to win: 1000-1
North Dakota native was co-medalist at the Canada sectional prior to the Canadian Open.
125. Marcus Kinhult
Odds to win: 500-1
Just last month, he won on the European Tour for his first career win in 87 starts on sanctioned tours.
126. Luis Gagne (a)
Odds to win: 1000-1
LSU product shared low-amateur honors in last year's U.S. Open at Shinnecock.
127. Adri Arnaus
Odds to win: 1000-1
This Spaniard was a stud on the Challenge Tour last season, with a win and five other top-five finishes.
128. Kodai Ichihara
Odds to win: 1000-1
Won last year's Dunlop Phoenix against a field that included Koepka, Grillo and Putnam.
129. Richard Lee
Odds to win: 1000-1
Former PGA Tour regular posted a 36-hole total of 11-under to qualify in the Newport Beach sectional.
130. Andreas Halvorsen
Odds to win: 1000-1
Just two weeks ago, finished runner-up on PGA Tour Latinoamerica, part of a run of five straight top-20 finishes.
131. Matthieu Pavon
Odds to win: 1000-1
He's played exactly 100 sanctioned professional tourneys — with no wins, but four seconds and three thirds.
132. Rhys Enoch
Odds to win: 2000-1
Playing the Challenge and Sunshine tours, this Wales native has posted some solid results this season.
133. Nick Hardy
Odds to win: 1000-1
Now 23, this Illinois product was the Big Ten Player of the Year in 2018.
134. Charlie Danielson
Odds to win: 2000-1
Now 25, this Illinois product was the Big Ten Player of the Year in 2016.
135. Merrick Bremner
Odds to win: 1000-1
Bremner is little-known in the U.S., but he's been a top-20 machine on the Sunshine Tour this year.
136. Clement Sordet
Odds to win: 1000-1
Frenchman has only made nine starts all season, though he did claim a career-best European Tour finish of T-2 in one of them.
137. Kevin O'Connell (a)
Odds to win: 2000-1
Reinstated amateur won last year's U.S. Mid-Am and posted reasonable scores of 77-71 at this year's Masters.
138. Matt Parziale (a)
Odds to win: 2000-1
Full-time firefighter in the Boston area was a big story playing in majors last year, but lightning struck again as he qualified for this one.
139. Andy Pope
Odds to win: 2000-1
Will be playing in his fourth career U.S. Open this week, having gone 1-for-3 in making cuts so far.
140. Jovan Rebula (a)
Odds to win: 1000-1
Ernie Els' nephew had a nice start to the week, playing a practice round with the man we can presume he calls Uncle Big Easy.
141. Connor Arendell
Odds to win: 2000-1
After full Web.com Tour status last year, this UCF product has made just two starts so far this year.
142. Austin Eckroat (a)
Odds to win: 2000-1
Playing for Oklahoma State, Eckroat finished his season with a sixth-place finish at regionals and an eighth at NCAAs this year.
143. Cameron Young (a)
Odds to win: 2000-1
Recent Wake Forest grad won three collegiate tourneys this past spring season.
144. Ryan Sullivan
Odds to win: 2000-1
He's played seven Web.com Tour events over the last three years, with a top finish of T-16.
145. Daniel Hillier (a)
Odds to win: 2000-1
New Zealand native is currently the 24th-ranked amateur player in the world.
146. Guillermo Pereira
Odds to win: 1000-1
Don't know the name? Learn it. He's been inside the top-10 in six of his last eight starts on PGA Tour Latinoamerica.
147. Chun An Yu (a)
Odds to win: 1000-1
Up-and-comer from Arizona State was a medalist at the Newport Beach sectional qualifier.
148. Eric Dietrich
Odds to win: 2000-1
A former UConn player, he's missed the cut in 13 of 16 starts on the Mackenzie Tour over the past three years.
149. Callum Tarren
Odds to win: 2000-1
Zero top-10s in 15 starts on the Web.com Tour this season, but he set the Streamsong Black course record in qualifying.
150. Michael Thorbjornsen (a)
Odds to win: 2000-1
Wellesley, Mass., native beat much-heralded Akshay Bhatia in the U.S. Junior Am final last year.
151. Chandler Eaton (a)
Odds to win: 2000-1
Duke University senior finished in 15th place individually at the NCAAs this year.
152. Matthew Naumec
Odds to win: 2000-1
Boston College grad has played two Mackenzie Tour events this year, making the cut in one of them.
153. Brandon Wu (a)
Odds to win: 1000-1
Amateur qualified through the ultra-competitive Columbus sectional that featured dozens of PGA Tour regulars.
154. Spencer Tibbits (a)
Odds to win: 2000-1
As a sophomore, he led Oregon State in scoring average this past season.
155. Hayden Shieh
Odds to win: 2000-1
This 2018 Santa Clara grad was a four-time first-team WCC selection.
156. Noah Norton (a)
Odds to win: 2000-1
Literally, my least favorite thing about writing these rankings is that someone always has to be last. At the Masters, it can be an older past champion; at the PGA, it's a club professional. This one is tougher, though. The spot of, gulp, Mr. Irrelevant goes to Norton, a Georgia Tech freshman, who is ranked as the 179th amateur in the world, but with a caveat: I'll be rooting for him to prove me wrong.
How would you rate this article?
This site contains commercial content. We may be compensated for the links provided on this page. The content on this page is for informational purposes only. Action Network makes no representation or warranty as to the accuracy of the information given or the outcome of any game or event.