Sobel's WGC-Mexico Preview: Should We Tail Winners or Runners-up? The Data May Surprise You
Credit:
Gary A. Vazquez, USA Today Sports. Pictured: Justin Thomas
Dustin Johnson (+1100) and Justin Thomas (+1100) are co-favorites to win the WGC-Mexico Championship this weekend.
Thomas is coming off a second-place finish last weekend, is it a good idea to back golfers the week after finishing No. 2?
Jason Sobel breaks down the data and gives his preview for the WGC-Mexico Championship as well as thoughts on the Puerto Rico Open.
Not long after Justin Thomas blew a four-stroke advantage to finish runner-up at Riviera, I received a handful of tweets and text messages relaying some semblance of the following: "I love this, now I'm going to bet even bigger on him next week."
Well, "next week" is already this week and this week is the WGC-Mexico Championship, where Thomas just happened to also finish runner-up in the second edition of the event last year.
That's not the only reason I got those messages, though.
The not-so-subtle insinuation was that JT — and perhaps any other player — is more valuable as a pissed-off, motivated runner-up than a happy, relieved champion.
I've often heard this theory and I've even espoused it on occasion, though without any real proof to back it up.
But I wanted some proof.
So, I decided to crunch the numbers and analyze whether runner-up finishers really do fare better than winners in their very next tournament.
What I found surprised me – and put a nice dent into these theories.
So far this PGA Tour season, there have been a dozen champions who played an event afterward. (Justin Rose, Rickie Fowler and, obviously, J.B. Holmes have yet to make an official PGA Tour start since their wins.)
With missed cuts factored as an admittedly generous 80th-place result, the winners have finished an average of 16.9 in their next start. That includes three top-10s and just a single MC (by Adam Long). Overall, seven of these 12 starts have finished in the range from 14th to 28th place.
Using the same parameters, there are 18 runner-up finishers who have played a subsequent event. (The larger number is due to second-place ties.) The average result of these players is 51.9 – a full 35 spots further down the leaderboard.
Patrick Cantlay and Gary Woodland are the only runners-up to post a top-10 in their next start, while 11 have finished outside the top-50, including four who missed the cut.
Even though these numbers seemed definitive, I still didn't feel like I could conclude whether they were more trend or coincidence.
I decided to crunch some more.
During the 2017-18 season, there were 47 winners of PGA Tour events. In their next official start, these players finished at an average of 28.3.
That includes one champion, Bryson DeChambeau, backing up his victory with another the next week, and four of them (Dustin Johnson, Jason Day, Justin Thomas and Francesco Molinari) following wins with runner-up results.
Again using the same parameters, there were 74 second-place finishers on the PGA Tour last season. Their average result was 37.9 – nearly 10 full spots on the leaderboard below those who had won their previous start.
They included more wins (Dustin Johnson, Francesco Molinari, Jon Rahm and Aaron Wise each pulled off this feat), but a much higher percentage of missed cuts, as 17 of the 74 failed to cash a check in their following tourney.
What should all of this tell us? Theories are nice, but statistics are inarguable.
Over the past two seasons, winners finish better in subsequent events than runners-up – and it's really not even close.
None of this means we should avoid Thomas this week in Mexico – hey, I still like his chances – but it's something to keep in mind before blindly picking the guy who endured a close call in the most recent event.
With that in mind, let's get to the WGC-Mexico Championship, where last week's champion won't be in the field, but other big names should permeate the leaderboard, as we search for a few surprises to creep up there in the limited-field event, too.
Favorites
Justin Thomas (+1100)
What, you thought you'd read that entire section above, learn that runners-up of the previous event have been less successful than winners, and think I'd still pass on JT this week? Not so much.
His ball-striking numbers are head and shoulders above everyone else right now. That alone should keep him in the mix with an average putting week; if he putts the way he did through the opening three rounds at Riviera, he just might buck the trend and parlay that runner-up result into a win this week.
Dustin Johnson (+1100)
Chalky? Absolutely. That doesn't mean it also isn't a good call. DJ was one of four players to break 70 in all four rounds at this event last year and he owns a nice track record at WGCs, which shouldn't be overlooked – the ability to step on the throats of a small group of elite players is an acquired trait.
Jon Rahm (+1600)
I feel like we're not talking enough about Rahm right now. He's finished in the top-10 in his last seven worldwide starts, stretching over three months. It's only a matter of time before he locks away a win.
This should be a perfect track for him, despite a T-20 last year that came during a run of underwhelming results.
Brooks Koepka (+2200)
Prior to the start of the year, this was my favorite one-and-done pick – a superstar who gets more fired up to play in elite fields, competing on a course that should suit him.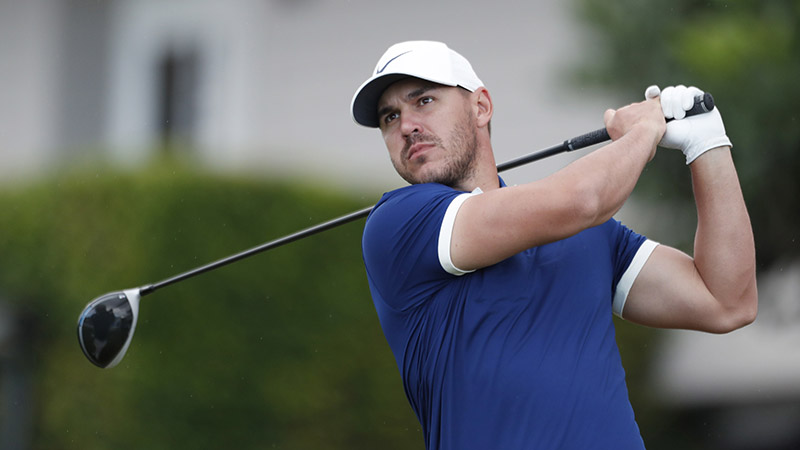 The main reason, though, that he's sneaky in that format, is because he was injured and missed this one last year. Anyone poring over those results is bound to mistakenly overlook him.
Tiger Woods (+2200)
Going big on the favorites section this week, but it's hard not to, considering the stacked field. I'm not sure Tiger is ready to win quite yet, but he definitely took a step in the right direction this past weekend.
And yes, he does love those WGCs, in case you hadn't been paying attention these last few decades. I've got more on a Tiger bet that I love later in this preview.
Mid-Tier
Hideki Matsuyama (+3000)
Based on the rule that I'm often one week off on these types of things, I don't want to wash my hands of Hideki so quickly after taking him everywhere to win last week.
He finished T-9 with a putting performance that ranked 59th. Much like some of the other big-name ball-strikers, just an average putting week should again keep him in the mix.
Rafa Cabrera Bello (+5000)
A couple of solid starts in a row should have RCB ready for another big week in Mexico, where he finished T-5 a year ago.
Not sure I love him at 50/1, but as a mid-priced DFS option, he could certainly come in handy.
Emiliano Grillo (+10000)
I was expecting to find Grillo somewhere in the +6000-7500 range, so 100/1 is an awfully nice value.
And yes, I actually like him to win more than Cabrera Bello and a bunch of other lower-priced options. Expect his ball-striking skills to stand out this week.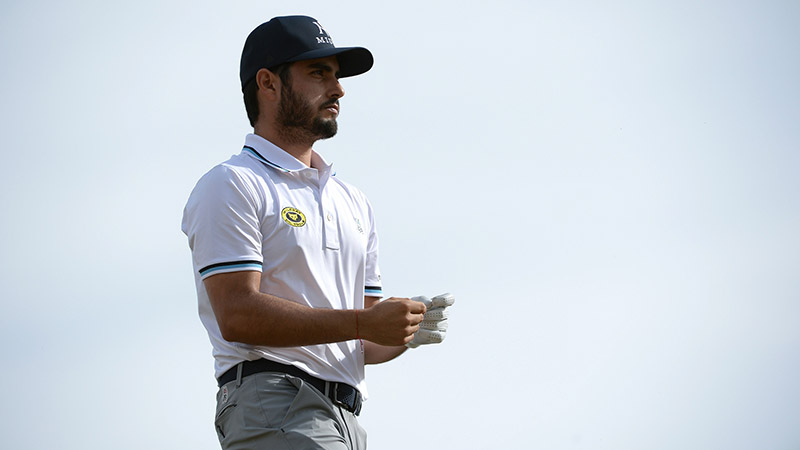 Longshots
Abraham Ancer (+12500)
As the lone product of Mexico in this field, there will be a lot of pressure on Ancer this week – but there will similarly be plenty of support. I can see him starting out like gangbusters and fading on the weekend, but I don't hate a first-round leader dart at +6500.
Lucas Bjerregaard (+20000)
Richard Sterne (+22500)
Are either of these guys going to win? No. But let's face it: You've gotta fill out a six-man DFS lineup that will likely be top-heavy, since the guys at the bottom are guaranteed four rounds anyway.
Of the lowest-priced dozen or so, these two have the best recent form and could make a handful of birdies to help offset the price of those studs at the top.
My Puerto Rico Open Card
Couldn't let an alternate-field event pass without the opportunity to offer up a few selections.
One caveat: Keep a close eye on this field. As of the time I'm writing these words, the WDs were already coming fast and furious.
Peter Uihlein (+1400)
Gratuitous namedrop: I was hanging with Michael Phelps in Phoenix a few weeks ago and he mentioned he'd played with Uihlein in the pro-am that week. We both agreed he'd got a ton of talent and should win somewhere pretty soon.
If it doesn't happen this week, blame the dude with all those medals around his neck.
Scott Brown (+2800)
Past history at this event probably doesn't mean much, as it wasn't contested last year and those who found success before then have generally moved on, but Brown's results of 17-5-10 should offer a comfort level heading into this week.
Nate Lashley (+4500)
He's proven solid in tropical locales, winning at Puntacana on the Web.com Tour in 2017 and three times on PGA Tour Latinoamerica the year before.
Rafa Campos (+5000)
The hometown favorite is fresh off a victory on the Web.com Tour four weeks ago and has shown a propensity for stepping up his game in Puerto Rico in the past. Consider him a not-so-sneaky smart play this week.
Brian Davis (+30000)
I wanted to dig deep and give you guys a big-time value pick. Down there at the bottom of the list, man, those are some names. Blasts from the past.
Hidden among them is Davis, who still has plenty of game. I see him working on his game all the time at our club outside Orlando and when we spoke a few days ago, he seemed happy with how everything's progressing. Hey, that's more than I can give you on Jay Don Blake or Charlie Beljan or anyone else at this price.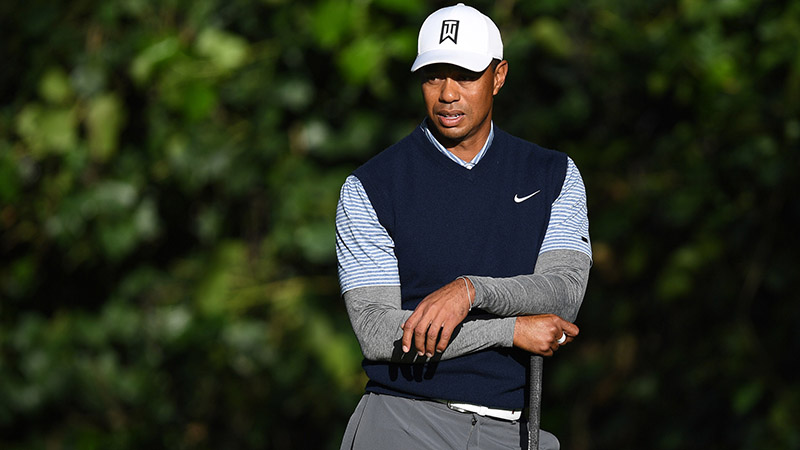 My Favorite Bet
Tiger Woods Top-10 (+167)
So… Tiger is pretty strong in these WGC events. He's got 18 career wins; the next closest pursuer to that record has five. Yup, pretty strong.
I also think on the heels of a T-15 result last week, he's ready to take another leap toward that 81st career PGA Tour victory, even if it won't happen this week.
Woods is +425 to finish top-five, which is very possible, but maybe a bit overreaching. He's -180 to finish top-20, which should happen, but isn't great value.
But you're in luck, Goldilocks, since top-10 at this price feels justtt righttt.
With the way Woods is driving the ball and the elevation at Chapultepec, I think we'll see some
How would you rate this article?