ZOZO Championship Round 3 Buys & Fades: Finding Value Using Strokes Gained Data
Credit:
Ben Jared/PGA TOUR via Getty Images. Pictured: Webb Simpson
There are numerous players in the mix going into Saturday's third round of the 2020 ZOZO Championship.
Chris Murphy has your buys and fades on Moving Day at Sherwood Country Club.
When I broke down the course earlier this week, I tweeted that I thought we may see a winner around 25 under par at Sherwood Country Club.
Through 36 holes, I'm not so sure that number will be enough.
On Friday, we saw a scoring AVERAGE of right around 5 under par, with just seven players shooting over par on the day. Richy Werenski set the course record with a round of 61, and three others shot 9-under 63s in Round 2.
Justin Thomas has the solo lead at 14 under par, carding a 65 to jump in front. Lanto Griffin and Dylan Frittelli matched his Friday round, and will join Thomas in the final tee time Saturday, just one shot back. While Thomas takes the lead into the weekend, it is a jumbled-up leaderboard, as there are 21 players within four shots of his lead.
While it'll be a difficult task for players behind that bunch to jump so many players and get into contention, the scoring is clearly available for someone to chase down the lead. Let's take a look at the strokes gained data from Round 2 and see if we can find the players in the best form to make a move.
Strokes Gained Explanation
Strokes Gained can give golf bettors, DFS players and fans way more detail on how a golfer is truly playing by measuring each shot in relation to the rest of the field.
Using the millions of data points it collects, the TOUR calculates how many shots on average it takes a player to get the ball in the hole from every distance and situation. If a player beats those averages, he's gaining strokes on the field.
Every situation in golf is different — Strokes Gained measures how players perform relative to the situation.
In this piece, we'll touch on a variety of Strokes Gained metrics…
Strokes Gained: Off-the-Tee
Strokes Gained: Approach
Strokes Gained: Around-the-Green
Strokes Gained: Putting
Strokes Gained: Ball-Striking (which is Off-the-Tee + Approach)
Strokes Gained: Tee-to-Green (which is Ball-Striking + Around-the-Green)
In general, ball-striking and tee to green are the most stable long term, while putting is more prone to volatility.
You can often find live-betting advantages by identifying golfers who are hitting the ball well, but just not getting putts to drop. Likewise, players with high SG: Putting numbers may regress moving forward.
Read more about Strokes Gained here.
3 Golfers to Buy in Round 3
As we look for players to make a run on Moving Day, it's hard to imagine a huge move with so many players going low. I'll still look down the board some, but we will likely tighten things up going into Sunday's final round.
I was a tad conservative in taking Bubba Watson before the week, as it's often a bit tough to buy in on him week to week. I still feel pretty good about that pick through 36 holes, and after seeing Watson's play today, I think it's time to get back in across all betting markets.
Bubba shot a 9-under 63 on Friday, leading the field in the tee-to-green and off-the-tee scoring categories. He added nearly two-and-a-half strokes gained on approach as well, and was able to roll in some putts.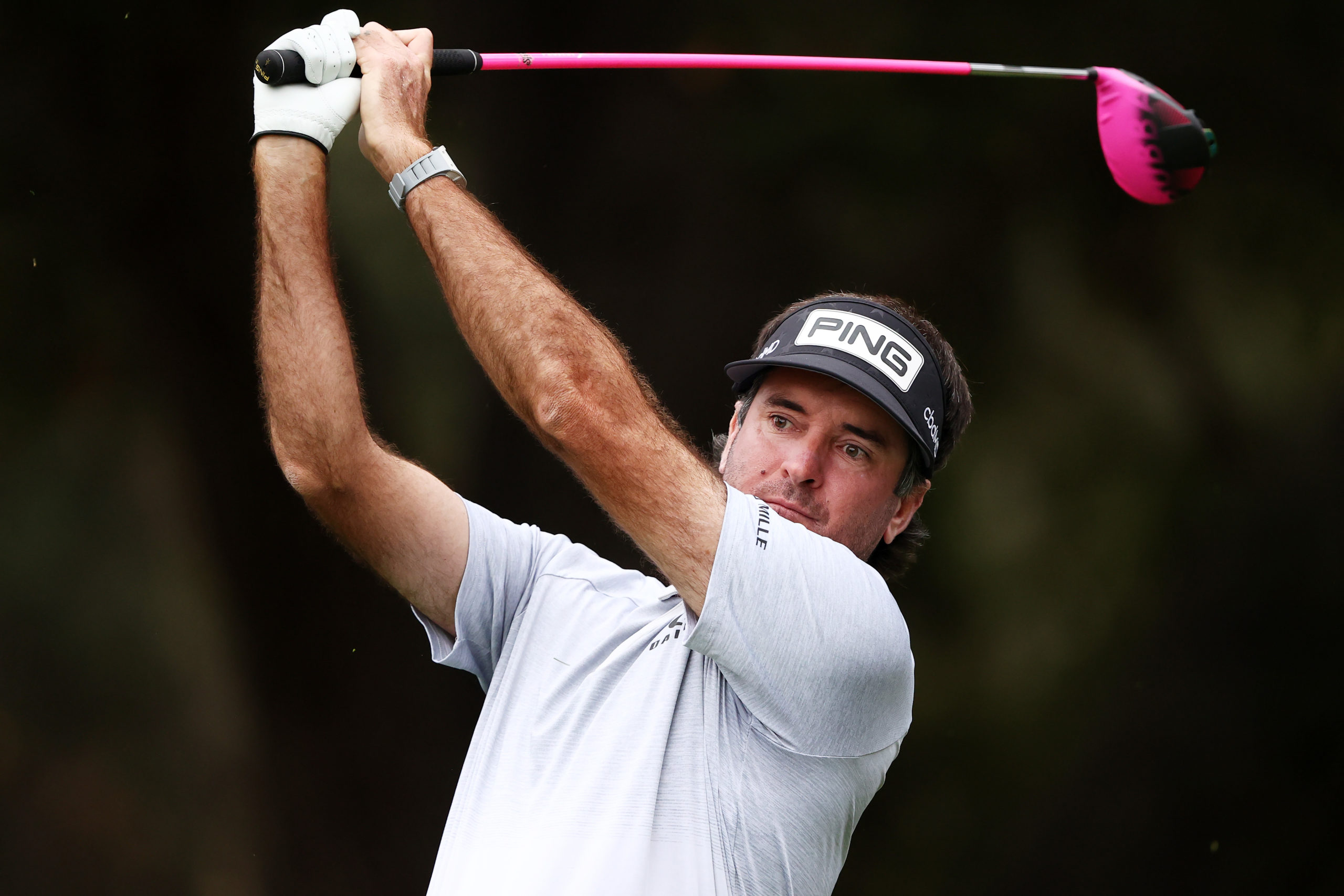 Looking back to the CJ Cup, Watson has been nothing short of elite with his ball striking and is keeping that pace this week. I'm back in on Bubba, as I think he will be there with a chance to win come Sunday evening. Suffice it to say, the +2200 available at DraftKings is still a nice number.
Webb Simpson has been in and out to start the new season, and came into the ZOZO having not played since last month's U.S. Open. I took a wait-and-see approach on him before the event, and through 36 holes he is showing his typical steady game.
Simpson has been consistent tee to green through two rounds and gained 2.8 strokes on the field Friday in that category. Simpson did it through steady ball striking in Round 2,  where he gained more than a stroke both off-the-tee and on approach.
Even with this good play, Simpson still has room to improve as he's losing strokes to the field on the greens through 36 holes. He was the 36th best putter on TOUR last season, and if the flat stick heats up this weekend, he will find himself in contention down the stretch. Webb is a buy for me in all betting markets, and while I was hoping for a bit better than +2000 on DraftKings, it's certainly not too bad.
The furthest I am willing to venture after Friday is down to the group at 8 under in a tie for 28th place. Joaquin Niemann looks like the best of that bunch, as he gained more than three strokes tee-to-green, ranking fifth in the field Friday. His ball-striking was dialed in, ranking sixth off the tee and seventh on approach in Round 2.
Niemann's struggle has always been with his putter ,which can be balky at times. Needless to say, that has been the case through his first 36 holes.
He's lost more than a stroke-and-a half on average through two rounds, ranking as the seventh-worst putter in the field thus far. The 21-year-old will have to turn that around this weekend to have a shot a climbing toward the first page of the leaderboard, but the ball-striking gives us hope.
I'll be mostly looking to target Niemann in matchups and DFS into Saturday, but +500 on DraftKings is also a good looking value for him to Top 10.
3 Golfers to Fade in Round 3
I'm going right near the top with my first fade of the weekend with Dylan Frittelli. The South African has had a good run through 36 holes, finding himself just a shot behind the leaders. He's also been known to play well in birdie fests, winning the John Deere Classic at 21 under par last season.
The issue I have with Frittelli being able to keep pace this weekend is that he's been merely field average off-the-tee through two rounds, and began losing his irons in the second round. He actually lost strokes to the field in both ball striking metrics in Round 2, which is a worrying sign.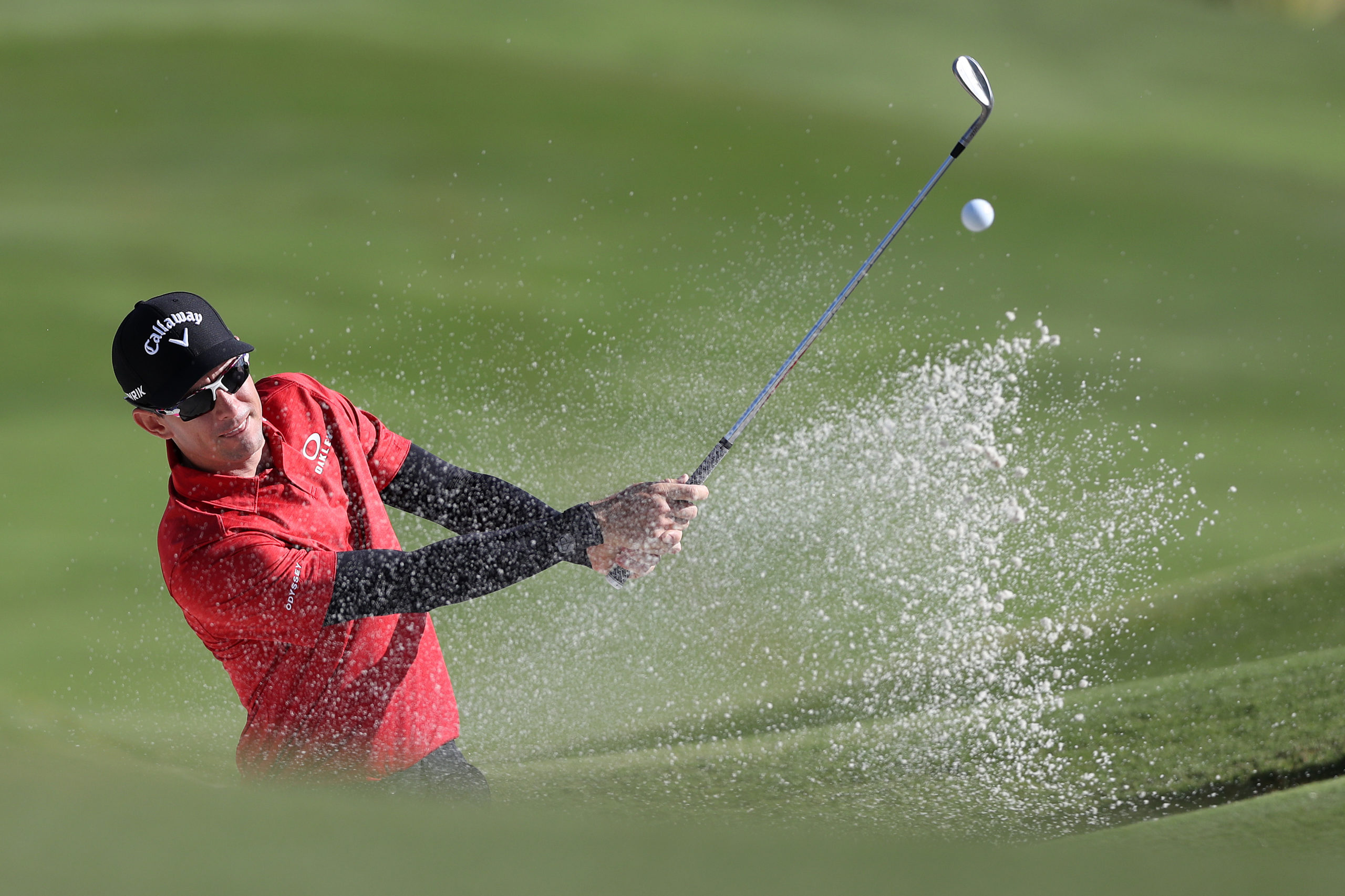 Richy Werenski was Friday's story, shooting a course record with an 11-under 61 to vault his way up the leaderboard. Looking at his strokes-gained stats, you won't find much from Round 2 to give you concern. Werenski was dialed in on approach and made everything he looked at on the greens.
My fade of Werenski is partially on the old adage in golf that it's hard to follow up a great round with another great round. The way things are playing out at the ZOZO, you have to put together great rounds all weekend just to stay in contention. It will be really hard for him to follow up his course-record round, especially as the pressure starts to mount for a player that hasn't been in contention much of late.
When I take a look for buys and fades between rounds, it's often a give and take between a player being off for the event or just simply having a bad round. There are plenty of times I'll play a fade for a player who struggled in a round doing something they are normally strong with, and they just bounce back the next day.
That was my worry Thursday with Harris English, as he didn't have his approach game and lost more 1.79 strokes with his irons. Now that he followed it up losing another two-and-a-half strokes on approach, he officially falls in the fade column.
English is normally an elite ball striker and iron player, but there is clearly something off with that aspect of this game. He has managed to do enough with in other areas to hang around in a tie for 11th at 11 under. I expect the iron play to catch up with him and will target against him in matchups.
Strokes Gained Data for All Players in Round 2
How would you rate this article?