Bally's Chair Talks New York Sports Betting and Future of American Gaming
Credit:
Angus Mordant/Bloomberg via Getty Images. Pictured: Bally's Hotel & Casino in Atlantic City, New Jersey.
Of all the myriad players in the rapidly changing U.S. sports betting market, few have been as aggressive in such wide a range of verticals as Bally's. Company Chairman Soo Kim spoke with the Action Network about the state of the industry and Bally's future plans.
Butler: Your company has drastically expanded its brick-and-mortar, online, sports and media footprint in the past few years, growing from a regional casino operator to a multi-faceted entertainment conglomerate. What do think about the current status of major mergers, acquisitions and other industry moves?
Kim: I think you can see that there have been the beginnings of a consolidation, which I think was naturally to be expected as the market matures. With the Penn National purchases of theScore and the DraftKings purchase of Golden Nugget, we're continuing to see the greatest expansion of gaming in America in the shortest amount of time that there's been yet.
It's an exciting time to be in the market. Everyone is pushing to make sure that they have the advantages and capabilities to offer differentiation to their customers because I think that over time that's what's going to matter. And I don't think that's going to slow down.
Bally's made headlines by bidding alongside FanDuel, DraftKings and BetMGM for one of the coveted New York online sports betting licenses. Much of the behind-the-scenes negotiations for the bids remains confidential as we await a decision later this year, but what role does Bally's play in this "super" bid.
Our fellow bidders, DraftKings, FanDuel and BetMGM, are generally one, two and three in each of their current live markets, so we're excited to join their coalition, especially in a bidding process where historic market share matter.
That being said, we're approaching this industry by trying to offer something different than what everyone else has offered. We want to bring a marriage of content and gaming into ultimately what creates a better customer and audience experience. We're thinking of ways to be a little more unique, where we are not 'just another competitor.' I like to think we're a force that can bring continuous innovation and bring something different to the world of online gaming and sports betting.
I won't want to speak to the motivations of my peers, but I think they view us as something more than a competitor. They view us as a force and an innovator, and as somebody who is going to expand the market. That's why I hypothesize we're part of this group.
New York is also set to award up to three downstate brick-and-mortar casino licenses in the coming years, independent of the online sportsbook bids. What are your plans for what could be one of the nation's biggest retail casino markets?
We've been on record saying that we are interested in a casino license. I think there'll be other operators that are also interested, including Las Vegas Sands. We are continuing to do work on the state. When that bid comes up we expect to put a competitive proposal together.
Overall, we're very excited about New York. I don't want to say too much about the online side now, but we're excited to hopefully be among the chosen operators on the online sportsbook side and, in a few years, physically on the casino side.
There are already several dozen online sports betting operators in the U.S., many of which have launched in more states than the Bally Bet online sportsbook, which is only live now in Colorado and Iowa. How do you continue to stand out in such a competitive market?
We have a big vision, and that big vision isn't just 'let's go and run a sportsbook exactly the way every other sportsbook has been run.' And that's not to say that we don't think that the current sportsbook business isn't great. We just feel very strongly that if we can take our assets, which includes a national brand footprint and the content partnership that we've done with the Bally's Sports (television networks), there's just so much more that we can bring to the table.
These are all things that engage audiences, that bring sports and sports betting and sports viewing can all be incorporated into other forms of interconnectivity and engagement. And that's something we're super excited about.
Obviously, we're just hinting at what some of our plans are, but it's always going to be something different, and it's something that's definitely more than just opening another sportsbook. And while that's good for us, others may also see something innovative and different and realize that maybe it expands the market for everyone.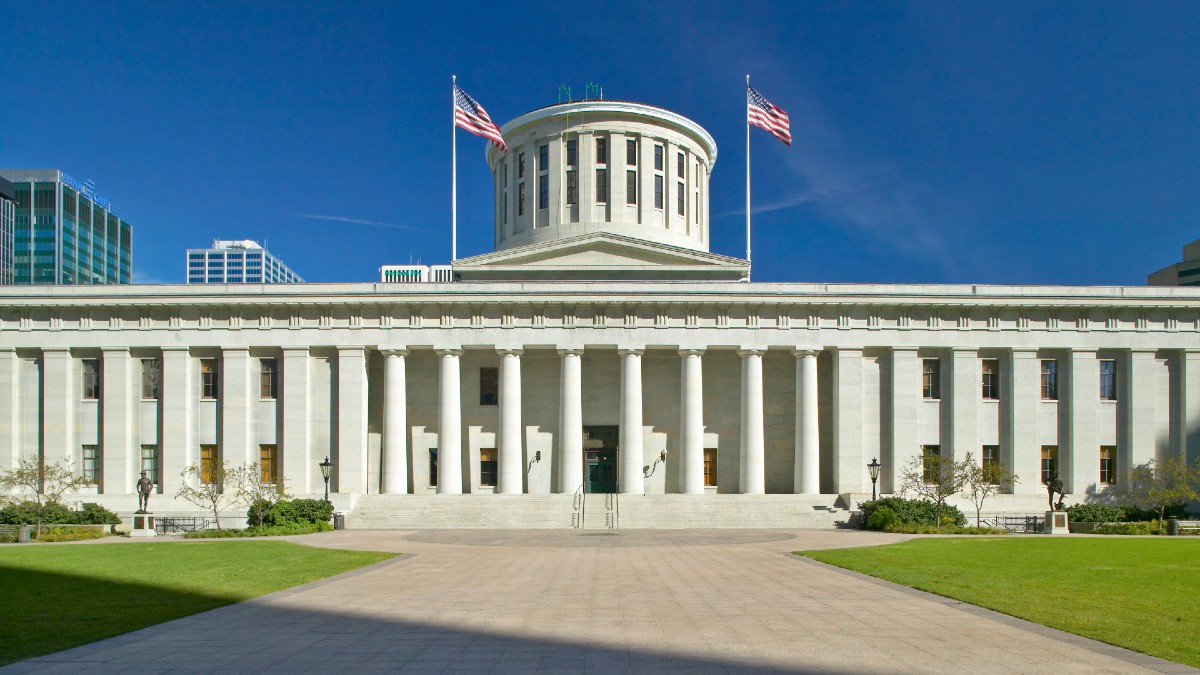 All of the Latest Sports Betting Legalization News
In less than two years, Bally's has acquired regional sports networks, multiple land-based casinos, online gaming platforms and even a professional volleyball league. What are the next steps for the company?
We're in the process of trying to be licensed in every state that permits sports betting. Now obviously there's some ones that we're not going to have easy access to because those states have quite limited licenses. But you can make the assumption that if there is a state that's expanding into online sports betting, we'll be focused on trying to get there.
There's also our focus on online gaming, especially after our merger with Gamesys, a major European provider of online casino, bingo and other digital real-money games. We'll be focusing on a New Jersey launch in 2022.
Obviously, there was a wave of states early on that we missed out on, but we're circling back in many of those markets. We're working with a partner to build a casino in Pennsylvania, and we'll eventually have a foothold in that market. We recently purchased a casino in Illinois, and we'll finalize that in 2022, most likely.
Overall we are moving so fast as we expand our market access. We're also continuing the integration of our existing product, as well as launching and developing new products. It's pretty nuts — and very exciting.
How would you sum up your overall approach to the U.S. gaming market?
I think the key thing is to not necessarily look at what's being launched today, but what we're working on for the future; that next generation of product which includes the seamless integration of sports media and gaming.
How would you rate this article?