Best Sports Betting Promo Codes & Bonuses for Wednesday, Dec. 25: FanDuel, DraftKings & PointsBet
Credit:
Kirby Lee-USA TODAY Sports. Pictured: Kawhi Leonard
With sports betting now legal in New Jersey, Pennsylvania, Indiana and West Virginia, sportsbooks are being extremely aggressive with their promo codes and offers to both new and existing customers.
Below, we'll look at the best bonuses and offers available on Wednesday, Dec. 25, focusing on the five NBA games on tap for Christmas Day.
---
Christmas 3s
$3 for every 3-pointer your team makes
This promotion is pretty self-explanatory: If you place a moneyline bet of $50+ on either Bucks-76ers or Lakers-Clippers, you'll get $3 for every 3-pointer your team makes on Wednesday. This money will be distributed in the form of bonus bets and come in addition to your normal winnings (assuming your moneyline bet cashes).
Here's a quick rundown of how many 3s these four teams are averaging this season:
Bucks: 14.3
Clippers: 11.8
Lakers: 10.9
76ers: 10.8
The moneylines in these games are not steep — Bucks (-156) at 76ers (+132) and Clippers (+108) at Lakers (-128). If you're looking for a nudge, a few of our NBA experts have already bet on the Bucks, and given Milwaukee's 3-point prowess, they're not a bad team to target. Same goes for the Clippers if you'd prefer not to pay the steeper juice that comes with the Bucks.
Regardless of which team you choose, this promotion will help take some of the risk of your moneyline bet out of the equation. It comes with zero downside and all upside.
[Check out this article to see more of FanDuel's promo codes and offers for Wednesday]

FanDuel
Kawhi Leonard to Score 30 or More Points & Clippers to Win
Boosted from +275 to +350
It's tough to get a great sense for Kawhi's scoring ceiling with this Clippers team, given how he's been load managed throughout the season. Even when he plays, Leonard sometimes sees a less-than-full workload. That doesn't appear it will be the case tonight in the Christmas showcase game against the rival Lakers.
Kawhi is averaging nearly 26 points per game this month — and that's come in just 30.7 minutes. Our models have him projected to get around a 10% bump in playing time tonight (33.6 minutes).
In terms of the Clippers-to-win portion of this bet, a few of our NBA experts have already bet on them as slight underdogs against the Lakers. There's certainly a case to be made that the Lakers are slightly overvalued in the market with both Anthony Davis and LeBron James expected to play. The Clippers beat the Lakers on opening night — and that was without Paul George, who will be playing tonight.
[Check out this article to see more of DraftKings' promo codes and offers for Wednesday]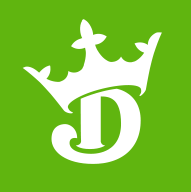 DraftKings
LeBron James and Anthony Davis to Score 50+ Combined Points
Boosted from +105 to +125
Let's start with this: Our NBA models have the Lakers' duo projected to score 52.5 points today, so getting +125 odds on Over 49.5 is a terrific value. Both LeBron and AD have been battling injuries of late, but it appears they built their rest schedules around playing in this marquee matchup on Christmas.
Here's the combined output from Davis and LeBron the past five games they've played together:
57
59
61
41
82
One thing that could keep the Over from hitting is an in-game injury setback from either player (it's always a concern with Davis in particular), but all of the numbers point to this being a smart play.
[Check out this article to see more of PointsBets' promo codes and offers for Wednesday]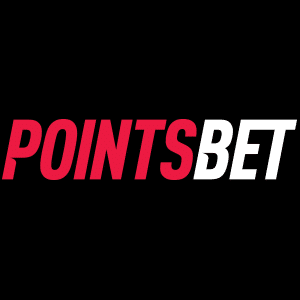 PointsBet
How would you rate this article?