Caesars' William Hill Deal Bolsters Potential but Leaves Questions
Credit:
Ned Dishman/NBAE via Getty Images. Pictured: Ted Leonsis talks to the media during a press conference announcing Monumental Sports & Entertainment partnering with betting and gaming company William Hill U.S. to create the first sportsbook
Caesars Entertainment's agreement with William Hill Wednesday combines one of America's most iconic gambling brands with one of the world's largest bookmakers, but industry analysts believe it's still too early to predict what that means directly for U.S. bettors and the nation's sports betting market overall.
The acquisition gives Caesars, already one of the world's largest casino operators, an even bigger role in American sports betting and grants William Hill greater access in the U.S. market.
Caesars owns or manages 54 casinos across 16 states, while William Hill owns sportsbooks in 10 states as well as the District of Columbia, the most jurisdictions of any operator.
In a statement announcing the deal, Caesars officials said the potential addressable market size could reach $35 billion. What that means practically remains to be seen.
Possible Impact For Sports Bettors
For now, the deals' ramifications for bettors are largely beyond the company's control. Much of the future for the combined Caesars-William Hill operation would depend on consumer behaviors and state-level regulators, said Chris Grove of gaming consulting firm Eilers & Krejcik.
In markets such as Colorado and New Jersey, each of which allow are more than 30 licenses or "skins" under state law, Grove said bettors could see both the William Hill and Caesars brands. The Caesars name itself was taken by the former Eldorado Resorts when the company acquired the former Caesars Entertainment Corporation in 2020.
"New" Caesars still uses its flagship name on some properties, but uses the Harrah's, Horseshoe and Eldorado brands on others. It seems possible the expanded Caesars Entertainment could do the same with its two sportsbook brands.
In another scenario, the company could simply choose on its own to phase out the "Caesars" or "William Hill" name entirely and bring all sports betting operations under a single identity, either locally, regionally or across the entire country.
If customers in a certain area, or nationwide, seem to prefer one brand or another, the company may choose to merge around one name.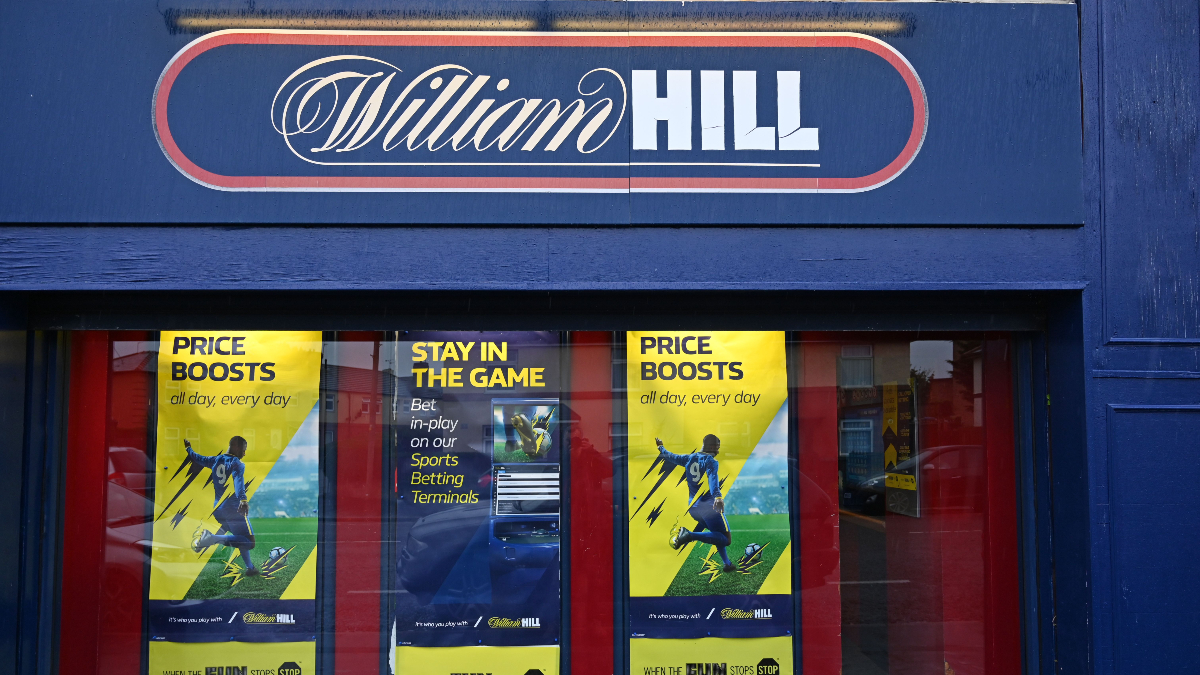 In markets with one or just a handful of brands, the company may not have that option. For example, William Hill is the only legal sportsbook brand in Rhode Island. It seems unlikely they would be able to add the Caesars name or would even want to do so after building up the William Hill name for its first two years operating in the state.
At least two-dozen states are expected to take legal sports bets by 2021, but for many, state regulations won't allow enough skins to facilitate both brands. Officials could also prohibit one company from owning multiple skins. This means states that could have had both Caesars and William Hill sportsbooks may only have one or the other.
While the consolidation could mean fewer sportsbook options, Grove said it's too early to tell how the company would use its two identities at a macro level. In any scenario, Grove said there are still ample opportunities for a wide range of operators to be competitive, which is good news for bettors.
Overall Sports Betting Market Effect
Bringing together a massive casino company with a global sports betting leader would appear to further American sports betting consolidation around a handful of companies. That expectation is still premature, Grove said.
The sheer size of the U.S. sports betting market means there's ample room for a myriad of competitors, Grove said.
While the expanded Caesars Entertainment is now in prime position to match market leaders such as BetMGM, DraftKings and FanDuel, smaller companies can still excel, especially in markets with larger skin counts.
Grove pointed out companies such as PointsBet, bet365 and Penn National's Barstool Sportsbook that could all succeed if they find a certain niche or client base. With the American sports betting only in its third year, there's still potential for multiple new entrants to make noise in the U.S.
These smaller companies may not be able to match revenues with their higher grossing competitors, but they may not even need or want to.
For example, a company may simply see the sportsbook as a compliment to its retail or online slot and casino offerings. Success for them wouldn't be measured in sports betting handle, and bettors would still have another option aside from the bigger companies.
While analysts such as Grove believe there's plenty of room for a wide range of sportsbooks, there's no doubt Caesars will be among the biggest.
Already coming off a groundbreaking deal to provide betting lines and data with ESPN and a massive merger with the former Eldorado properties, the combined William Hill — Caesars will be one of if not the most prominent U.S. sportsbook in the immediate future.
How would you rate this article?