Kentucky Sports Betting Supporters Hope For 2021 Success Despite Legislative Hurdles
Credit:
Raymond Boyd/Getty Images. Pictured: Kentucky State Capitol in Frankfort, Kentucky.
Sports betting backers in the Kentucky legislature are hoping, once again, to approve sports betting as early as 2021, even as political and logistical hurdles remain.
Speaking at a conference of fellow lawmakers Tuesday, Kentucky Rep. Adam Koenig said he remained optimistic sports betting could become legal in his state in the coming years.
The lead sponsor of legislation that fell short in 2019 and 2020, Koenig said the revenue potential and changing demographics could help overcome resistance from lawmakers and outside religious groups opposed to any new form of gambling.
---
>> Sign up for The Action Network's daily newsletter to get the smartest conversation delivered into your inbox each day.
---
"When people hear Kentucky, if they don't associate us with bourbon, they certainly associate us with the Kentucky Derby," Koenig said Tuesday during a lawmaker webinar hosted by the Council of State Governments. "So it is strange to think that, not only do we not have casinos, but we're having difficulty getting sports wagering passed here."
Koenig said the biggest incentive to legalize sports betting is money, telling conference attendees Kentucky could garner $25 million in annual sports betting tax revenues.
Though it's a proverbial drop in the bucket for a state budget that typically exceeds $35 billion, Koenig said any revenue potential will be well received in the 2021 legislative session as his state looks to overcome a looming deficit brought on by the COVID-19 pandemic.
Tennessee's eminent legal sports betting launch could be another catalyst, Koenig said. Kentucky's southern neighbor is expected to have at least three mobile sportsbooks go live by Nov. 1, and even more could be online by the time the 2021 legislative session begins early next year.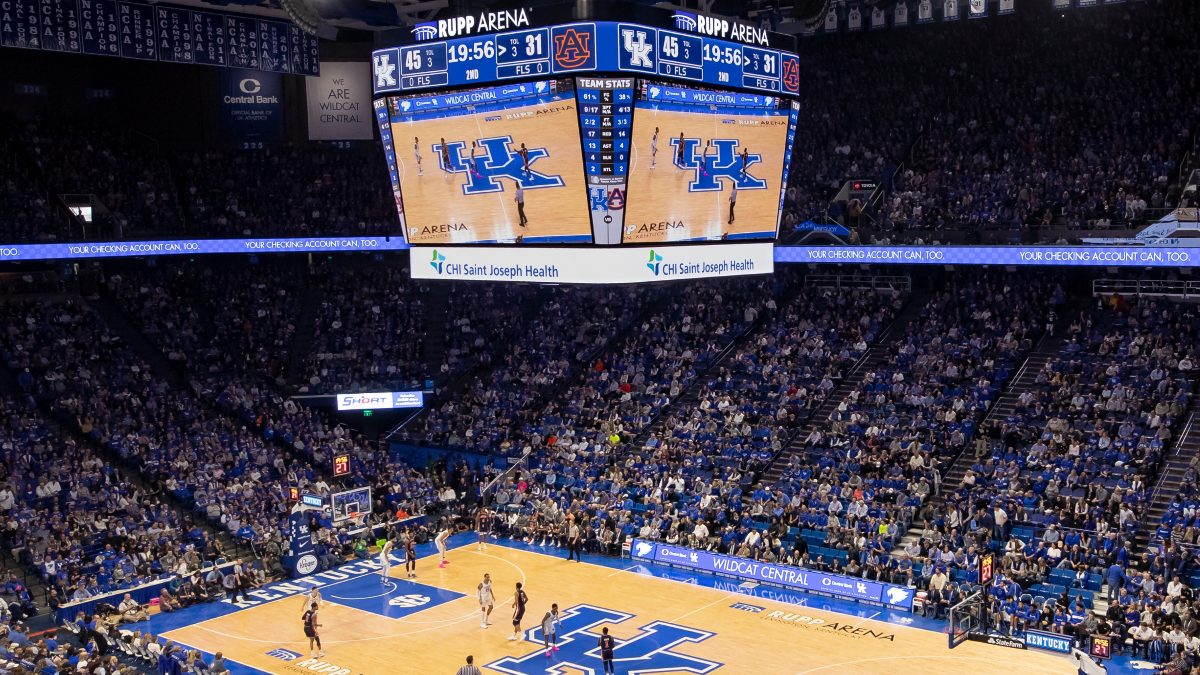 The lost revenue from Kentuckians crossing into Tennessee to place bets could help compel skeptical lawmakers to finally approve wagering in their state, Koenig said.
"It blew my mind that Tennessee, which doesn't have casinos or even bingo, legalized it," Koenig said.
"We have a long border with Tennessee. There's going to be a lot of people rushing over the Tennessee line to make their wagers and hopefully those people start telling their legislators 'hey, I'm tired of spending my money and sending it to Tennessee. Could you legalize it here in Kentucky?' Hopefully that will have some effect."
Challenges Remain for Kentucky Sports Betting
That doesn't mean legal Kentucky sports betting is a sure bet.
Koenig, a Republican, said a majority of the General Assembly already supports legal sports betting, as does Democratic Gov. Andy Beshear. The problem, Koenig said, is the majority of the Senate GOP conference does not support betting legalization and that Republican leadership is unlikely to bring up such a bill for a floor vote unless or until more conservatives get on board.
Younger lawmakers have been more amenable to sports betting, Koenig said Tuesday, and the natural turnover of legislative seats will help legal wagering's prospects in years to come. In the meantime, the bill could be stuck in a legislature with Republican supermajorities in both the House and Senate.
The political sports betting opposition is exacerbated by strong anti-gambling advocacy groups in Kentucky, the most notable of which is the Family Foundation. The Lexington-based Christian group has vocally opposed new gambling laws in recent legislative sessions and is a reason Kentucky remains one of the few states without any land-based casinos.
The Family Foundation also successfully challenged the legality of certain types of historic horse racing, one of the few legal gaming options in the state. The Kentucky Supreme Court's unanimous decision last week banning certain types of historic horse racing terminals, which allows wagers on previously conducted horse races and are decried as de facto slot machines by opponents, could also shape the legislature's sports betting debates next year.
"We have some Christian religious groups that have fought very successfully against the bill the last couple of years and kept it from moving forward," Koenig said. We're hopeful that in the future, that if not in 2021, then the next year, in 2022, that we'll be able to get it to a vote."
Background Shapes Sports Betting Future in Kentucky
Despite its conservative cultural and political tilt, Kentucky was among the favorites of roughly three-dozen states considering sports betting legislation to pass such a bill in recent years. Koenig's 2019 bill fell short of a full House floor vote, but his 2020 version passed out of committee in January without opposition.
Despite unanimous bipartisan support in committee, the bill wasn't brought for a final floor vote. Backers thought they would have new life in March as the pandemic slashed Kentucky's 2020 budget projections, but sports betting legalization was not included even in the curtailed budget, killing its prospects for the year.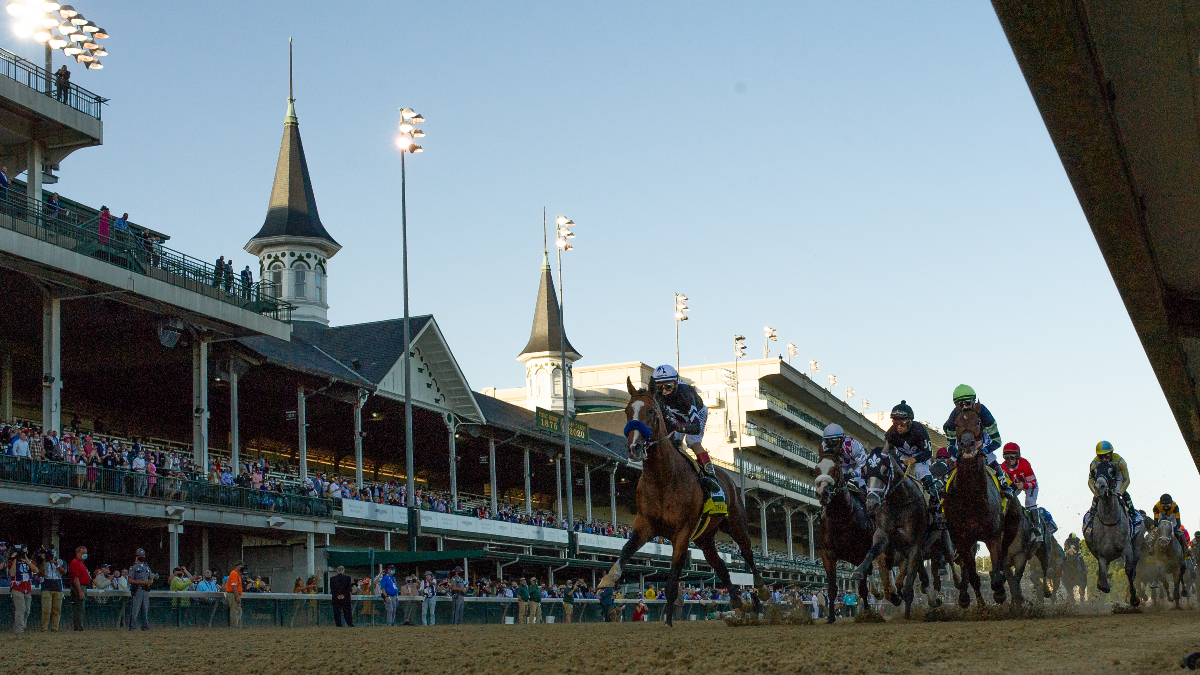 Unlike Tennessee, Koenig's proposal would only allow wagering at licensed horse tracks, not via mobile devices anywhere within state lines. Online betting makes up as much as 90% of betting handle in more mature markets such as New Jersey and Pennsylvania, which means Kentucky could be leaving hundreds of millions on the table with an exclusively brick-and-mortar bill.
Meanwhile, neighboring states such as Indiana, West Virginia and Illinois continue to draw millions of dollars in mobile betting handle each month. Tennessee and Virginia will both launch mobile sportsbooks in the coming months and Ohio could legalize statewide online wagering in its borders before the end of the year.
Still, a more limited, horse track-only bill appears Kentucky's best shot as influential opposition groups remain politically powerful. Tuesday's conference of legislature reaffirms Kentucky's hopes for legal wagering, but the political realities continue to hinder the legislation's future.
"We're hoping to change hearts and minds and certainly, post-pandemic, two things are certain," Koenig said. "One, we can use the revenue and two, sports are something that brings us together as a country."
How would you rate this article?
This site contains commercial content. We may be compensated for the links provided on this page. The content on this page is for informational purposes only. Action Network makes no representation or warranty as to the accuracy of the information given or the outcome of any game or event.