Nebraska Online Sports Betting Unlikely as Retail-Only Bill Advances
Credit:
Chris Kleponis/Getty Images. Pictured: Nebraska Governor Pete Ricketts
Legal Nebraska online sportsbooks are likely years away (if ever). Retail betting, which seemed like an impossibility a year ago, now seems likely.
A Nebraska legislative committee advanced sports betting as part of a comprehensive casino legislation package earlier this week. The General Affairs Committee's 5-1 vote sends the bill to the legislature's floor.
The nation's only unicameral legislature, Nebraska sports betting may need just one more vote — and one big signature — before passing into law.
Background for Nebraska Sports Betting
Nebraska has been one of the nation's most politically and culturally conservative states for generations. Even as casinos popped up throughout the region in recent decades, policymakers and civic leaders decried gambling.
Casino backers broke through these decades of gambling opposition with a 2020 constitutional amendment ballot measure. Opposed by Gov. Pete Ricketts and former Senator and Nebraska football coach Tom Osborne, Nebraskans nevertheless overwhelmingly supported the measure, enabling "Las Vegas-style" casino gambling at pari-mutuel horse tracks.
The amendment permitted "games of chance" but didn't specify individual game's eligibility. Though some in the General Affairs Committee, and others in the full legislature, opposed sports betting's inclusion, lawmakers' vote Monday likely assures sportsbooks will be permitted under the larger gaming legislation.
Online betting would have been a tougher sell legally and politically. Lawmakers confined sports betting to designated areas within casino properties in the bill advanced last week, underscoring the fraught politics behind statewide mobile wagering.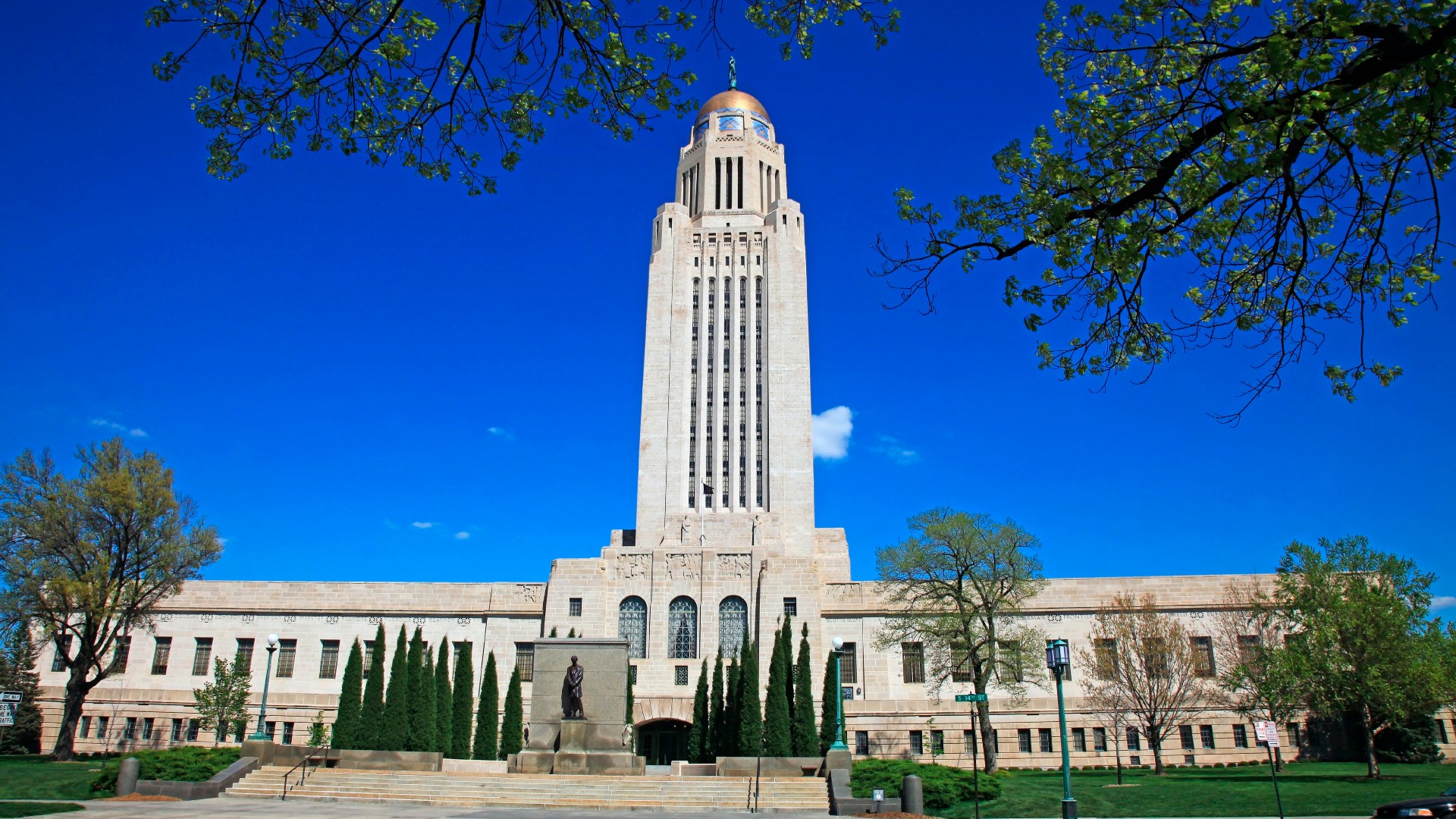 Sports betting backers introduced a separate bill and accompanying constitutional amendment ballot measure earlier this year, but neither seems politically feasible.
The Unicameral's gambling-averse members will still oppose retail-only sports betting and casino gambling in the pending floor vote, but there still seems to be enough support in the de facto Republican-controlled legislature to pass the gaming bills, especially after such the 2020 ballot measure's lopsided support.
Ricketts would then need to sign the bill before casino gaming's start, but despite his aversions, it appears the Republican governor will follow the will of lawmakers and voters. Nebraska's 2021 legislative session's scheduled conclusion is June 10, and legal wagering would likely begin sometime in late 2021 or 2022. The timeline would depend on how quickly the newly expanded racetracks are approved to open sportsbooks.
Neighboring Impact
Nebraska's retail-only sportsbooks may not mean much for the region's gambling handle but could boost Iowa.
Iowa's sports betting handle has grown each of the last nine months since the COVID-19 pandemic essentially shut down sports in March 2020. The state's in-person casino registration mandate sunset in January, sparking new market entrants such as BetMGM and further accelerating handle totals.
Iowa accepted a state-record $149 million in bets in January and likely eclipsed that total in February. Roughly 80 percent of the handle came online.
Much of that money comes from Nebraskans in or near the Omaha metro area, far and away from Nebraska's largest population center. It remains to be seen how many will instead travel to the new retail Nebraska sportsbooks, but for many, the nearest legal betting location remains on the east side of the Missouri River.
Unlike more populated and clustered eastern states such as New Jersey or Pennsylvania, Nebraska sports betting with or without online wagering won't likely compel neighbors to follow suit (or vice versa).
Colorado is a leading mobile sports betting market but is inconvenient for most Nebraskans. South Dakota also passed a 2020 sports betting ballot measure but will almost assuredly confine sports betting to its Deadwood casinos and Native American tribal lands.
Wyoming, Missouri and Kansas are considering 2021 statewide mobile wagering bills but are also removed from any significant Nebraska population center.
How would you rate this article?
This site contains commercial content. We may be compensated for the links provided on this page. The content on this page is for informational purposes only. Action Network makes no representation or warranty as to the accuracy of the information given or the outcome of any game or event.