Sportsbook.ag Back Online in Limited Capacity After 2.5-Day Blackout
UPDATE: Sportsbook.ag is back online after more than 60 hours offline.
Users were able to login Thursday morning, though some of the site's offerings were still limited. Sportsbook had just five sports listed — NBA, NHL, college basketball, Formula 1 and soccer.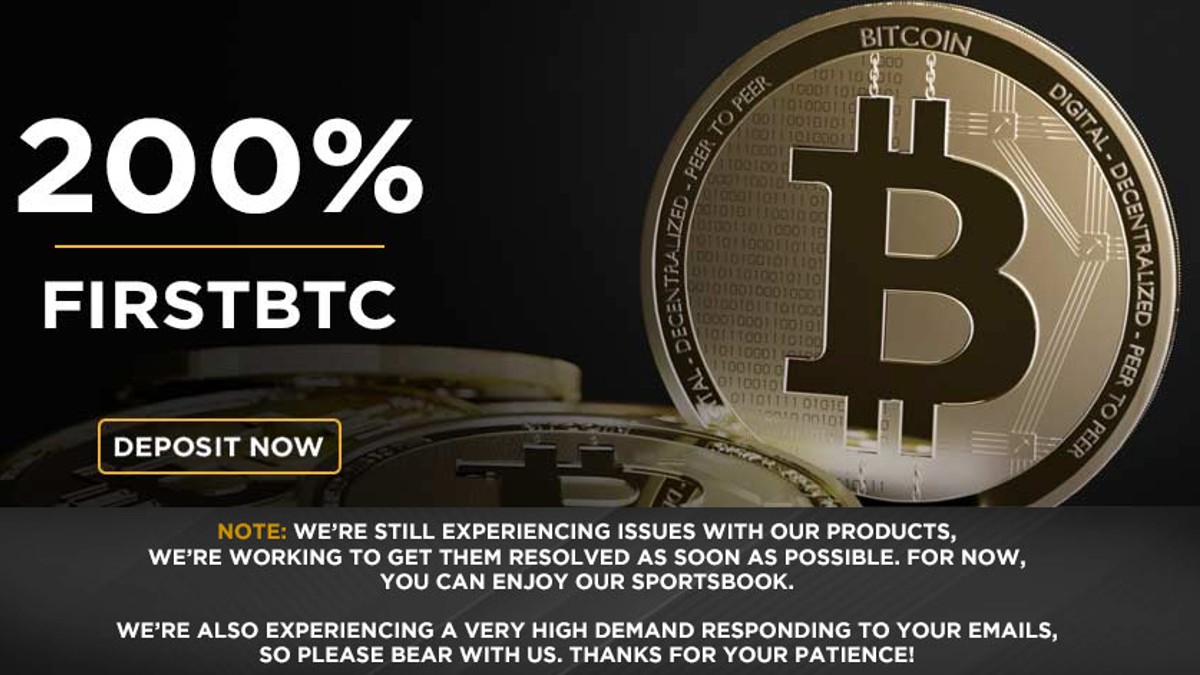 User funds appear safe, and a message on the company's homepage says it is working to get the issues resolved as soon as possible.
---
Original Story: Bettors are nervous after a well-known online betting site has been down for more than 50 hours.
Sportsbook.ag, which is not a legal site for United States residents, posted a "down for maintenance" sign early Monday morning, according to interviews with bettors who have been following the saga.
The site's call line is not available and refers bettors to a chat or an email address that has not responded to questions.
"I tried logging in Monday at 3 a.m. and was getting errors," said Ryan from Utah, who says he has nearly $30,000 tied up with the sportsbook. "Eight hours later they posted it was planned maintenance. We just want an answer or to hear something from them. Are our balances safe? When will the site be back? It feels like they've ghosted us."
Bettors interviewed for this story said they preferred to only use their first name. To date, no American bettor has been prosecuted for using an offshore site, only people who run the sites who have entered U.S. soil.
"I've used them for the last 17 years with no real issues," said Tom from Illinois, who says he has $20,000 in his account with the book. "Sometimes withdrawals would lag but since Bitcoin, it's always been pretty smooth."
Tom said he wrote the book three times on Tuesday and another three times on Wednesday to no avail.
The Action Network wrote an email to the support site requesting answers to the outage and also received no response.
Troy from North Dakota says he has $17,000 in his account. He also tried to contact Sportsbook.ag officials.
"I would usually get a response in 30 minutes," he said. "Not now."
Troy says he's been betting with the site for 15 years and said the unplanned maintenance message seems strange because the site would always notify bettors in advance.
"Plus it makes no sense to do this with games going on, let alone March Madness," he said.
The site began as Sportsbook.com in 1997 and changed to the .ag handle later. Like many online sportsbooks that have operated illegally over the last two decades, it's licensed in the Caribbean Islands, specifically Antigua and Barbuda. The site has not accepted new users for at least a couple of years.
While bettors there say payouts can be slow, things have been better since the sportsbook when from cutting paper checks to sending Bitcoin.
Since the site is not legal in the United States, gamblers likely will have little recourse if the site does not return.
How would you rate this article?
This site contains commercial content. We may be compensated for the links provided on this page. The content on this page is for informational purposes only. Action Network makes no representation or warranty as to the accuracy of the information given or the outcome of any game or event.