Sources: Missouri Won't Legalize Sports Betting in 2022 | Action Network
Credit:
Nick Tre. Smith/Icon Sportswire via Getty Images. Pictured: Arrowhead Stadium, home of the Kansas City Chiefs.
The chances of Missouri legalizing sports betting this year are next to zero, according to multiple sources in the General Assembly.
Lawmakers continue to negotiate authorizing more than 30 mobile sportsbooks and in-person casino betting; though with just two days left in the 2022 session they'll run out of time before getting to a vote, sources say.
The news comes as Kansas Gov. Laura Kelly (D) is expected to sign her state's sports betting bill this week, which would surround Missouri with six legal-betting neighbor states and could hurt the state's chances of keeping the Kansas City Chiefs.
While there's still technically time to get a vote in, a redistricting map bill is expected to dominate the next two days of session.
"If they bring redistricting to the floor it's all over," a source familiar with the bill told Action Network. "That will be what they do until the session ends I'm told."
"Rumor has it they'll filibuster early in the day tomorrow and sports betting will run out of time," a House-staffer added.
Rep. Wes Rogers (D) confirmed what sources told the Action Network, Wednesday morning on The Morning After STL podcast.
"It is dead. It has no chance of coming back," Rogers said.
Last Minute Negotiations
Talks around HB 2502, which passed the House 115-33  in March, ramped up this past week after Sen. Denny Hoskins (R) and Rep. Dan Houx (R) agreed to split the difference between each chamber's desired tax rate.
"Unfortunately some of the casinos encouraged a couple of my colleagues to filibuster my sportsbook-only amendment," Hoskins said in an email. "Around 1:15 a.m., I pulled back the sportsbook amendment."
Hoskins and Houx, the House bill sponsor, agreed to tax sportsbooks at a 15% rate and increase the annual license holder fee from $125,000 to $1.25 million. To make up for the increased levies, Hoskins removed a provision that would have authorized 5,000 video-lottery terminals, which Missouri casinos have viewed as competition to their gaming business.
It came as somewhat of a surprise considering Hoskins had filibustered for nearly three hours the week prior, when another Senator proposed removing them. That effectively derailed the House bill's progress, leading up to this week's last-minute scramble.
---
Hurts Chances of Keeping NFL Team
Earlier this year, lawmakers in Kansas and Missouri openly competed to legalize sports betting before the other, which goes back to a centuries-old competition between the two border states.
Kansas' bill, which Gov. Kelly has until May 16 to sign, directs an annual $8 million in sports betting taxes to attracting a new professional sports team. There's speculation they're aiming for the Kansas City Chiefs, who have explored leaving Missouri once their stadium lease expires in 2031.
Missouri's sports betting bill would have given the Chiefs one of 39 sports betting skins available to operators.
Earlier this year Anne Scharf, vice resident of Hunt Family Foundation and Civic Affair with the Chiefs, said her team holding a skin would be contingent on them staying in Missouri.
Another year without legal sports betting could be another reason for the Chiefs to look elsewhere.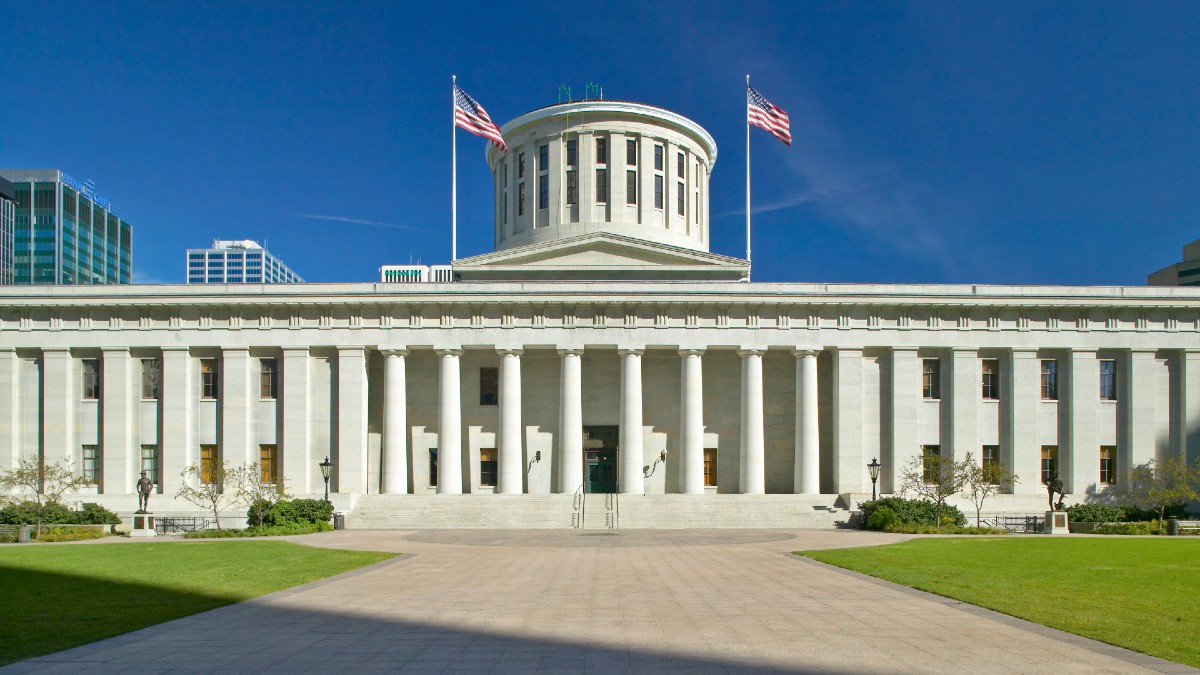 The Latest Sports Betting Legalization News
How would you rate this article?
This site contains commercial content. We may be compensated for the links provided on this page. The content on this page is for informational purposes only. Action Network makes no representation or warranty as to the accuracy of the information given or the outcome of any game or event.