Texas, Missouri Among States to Lose Legalized Sports Betting Hopes in 2021
Credit:
Ronald Martinez/Getty Images. Pictured: A Dallas Cowboys flag.
Another wave of state legislatures adjourned their respective 2021 sessions last month, including four 2021 sports betting legalization hopefuls whose efforts fell short this year.
Here's what happened in Texas, Missouri, Kansas and Alabama and when bettors in these states may be able to place a legal wager.
Texas
The nation's second-most populated state was lobbied heavily by casino and sports betting interests this year, but what seemed like the best chance for gambling expansion in decades once again fell short.
Major Issues: Texas' conservative policymakers are doubling down on the state's long-standing gambling aversion, despite (or perhaps because of) rapidly growing and changing population and cultural demographics.
Lt. Gov. Dan Patrick, who in his role has expansive influence over the state Senate, all but shuttered sports betting and casino gaming hopes earlier this year by opposing the half-dozen gambling bills introduced this legislative session. This was despite a Las Vegas Sands-led lobbying charge for the state's first-ever legal commercial casinos and a mobile sportsbook push from the state's most high-profile sports franchises.
Instead, conservative political opposition helped tank bipartisan multiple bills that would have allowed Texans to approve new gaming on an upcoming ballot.
Next Chance: This year's unsuccessful efforts likely push back the first casinos or even sportsbooks until 2025.
The Texas Legislature only meets in odd-numbered years. Barring an unforeseen special session called by Gov. Greg Abbot, that means the next gaming bills can't be considered until 2023. The next election for a gambling ballot measure wouldn't be until 2024, meaning a casino or sportsbook couldn't launch until 2025.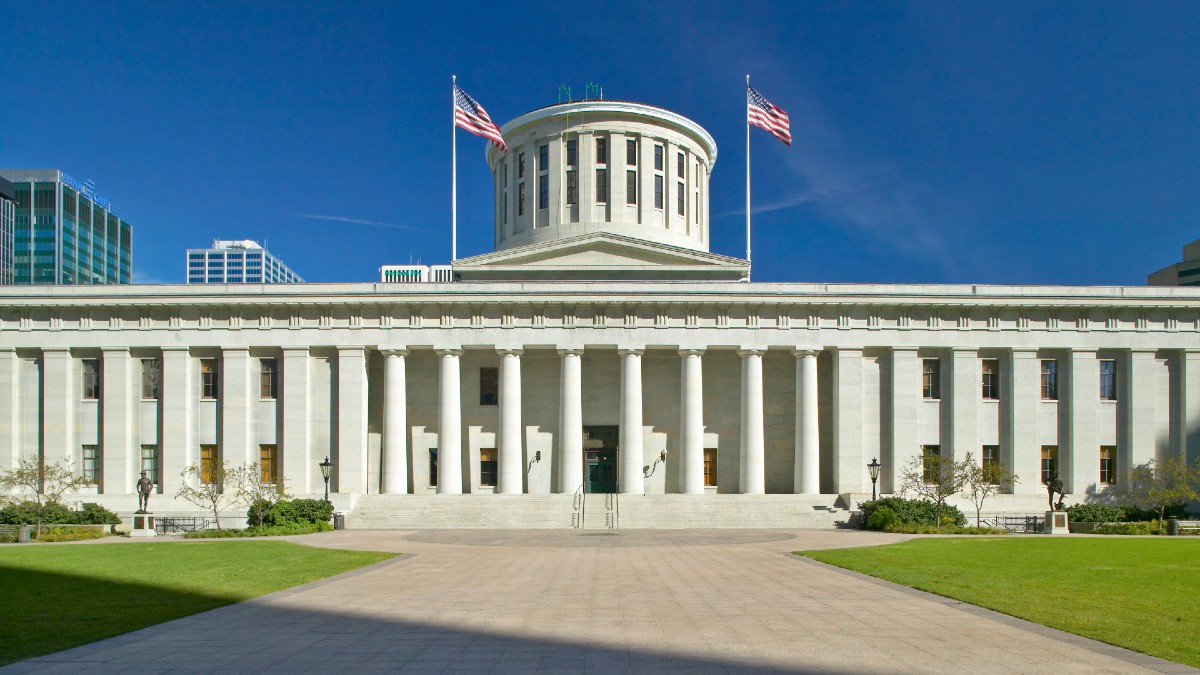 All of the Latest Sports Betting Legalization News
Missouri
With almost a dozen 2021 sports betting bills introduced, Missouri seemed like one of the nation's likeliest legalization candidates. Instead, Show Me State bettors will have to wait another year — or more.
Major Issues: Lawmakers, including Republican leadership in the GOP-controlled legislature, largely supported the concept of legal sports betting. Video lottery terminals were far more controversial.
VLTs — video gaming terminals that can function like slot machines and are legal in a handful of states, including neighboring Illinois — have divided Missouri lawmakers for years. Elected officials are split over legalizing these machines, along with how to handle the thousands of unlicensed "grey" VLTs that already operate in the state.
That debate, once again, sucked up much of the political oxygen for sports betting discussions. Until, or if, Missouri lawmakers solve VLT regulations, legal sportsbooks may have to wait.
Next Chance: VLTs and sportsbooks will undoubtedly be on Missouri's 2022 legislative agenda. Future negotiations and possible court or legal action on VLTs in the coming months could help solve the state's biggest sports betting obstacle, but the far larger discussions around these machines will likely stall sportsbooks until its resolution.
Kansas
Another 2021 sports betting prospect saw its legislation efforts stalled by competing stakeholders.
Major Issues: Online and retail sportsbooks have bipartisan support in Kansas. The problem remains which entities can take bets.
The state Senate passed a bill that would allow the state's four casinos to open online and retail sportsbooks. That bill died in the House, which pushed its own bill that would extend sports betting access to hundreds of lottery retailers (such as convenience stores) throughout the state.
Would-be sportsbook operators, such as DraftKings, FanDuel, PointsBet and Barstool Sports, that championed the Senate bill refused to back the House bill. Lawmakers couldn't break the impasse, killing sports betting hopes when the session adjourned last month.
Next Chance: Like neighboring Missouri, Kansas sports betting will be addressed again next year. However, would-be stakeholders are still miles apart politically, jeopardizing any legalization hopes.
A possible silver lining for Kansas and Missouri is sports betting progress in the opposing statehouse. The two states share the Kansas City metro area, meaning if one state passes a bill it could help force the other to set aside its own difference to stop sports betting dollars from crossing state lines.
Alabama
Despite late momentum, Alabama's most substantial package of gambling bills ever ran out of time and political prowess to breakthrough in one of the nation's most conservative states.
Major Issues: Passing a state lottery, commercial casino and sportsbook package was never going to come easy in one of the last remaining states without any of those options. Alabama is one of the nation's most culturally conservative states and anti-gambling and religious groups maintain heavy political influence, lobbying heavily this year against any legal gambling expansion.
Still, 2021 was a breakthrough of sorts with the state Senate passing bill that would have allowed voters to approve the state's biggest gambling expansion ever. The House delayed and effectively killed the bill when this year's session concluded, but it could be a jumping-off point for another go-round in 2022.
Next Chance: Gov. Kay Ivey backed a 2020 gaming study that helped spark this year's legislative efforts and will likely support pushes to do so again next year. Additionally, the 2021 legislation wouldn't have come into effect until the 2022 ballot, so failing this year has no practical impact on Alabamans' timeline for legal betting.
Deep-rooted gambling opposition will remain next year, but the relative 2021 success shows some of that reluctance may be thawing. With the South increasingly supportive of some forms of legal lottery, casino or sports betting, the region's last remaining holdout for all three may finally break that long-standing barrier.
How would you rate this article?
This site contains commercial content. We may be compensated for the links provided on this page. The content on this page is for informational purposes only. Action Network makes no representation or warranty as to the accuracy of the information given or the outcome of any game or event.