Home Run Derby 2018 Odds: Bryce Harper Favored to Win in D.C.
Credit:
Brad Mills – USA TODAY Sports.
Bryce Harper is the early favorite at +275 to win MLB's Home Run Derby on Monday night.
Two relatively unknown hitters, Jesus Aguilar and Max Muncy, have the second and third best odds, respectively.
At +900, Cubs burly slugger Kyle Schwarber is tied for the worst odds.
The Home Run Derby is just days away and we finally have the list of eight ballplayers who will be competing.
BREAKING: Here are the eight competitors in this year's T-Mobile Home Run Derby:

– Bryce Harper
– Jesus Aguilar
– Max Muncy
– Alex Bregman
– Kyle Schwarber
– Javier Baez
– Freddie Freeman
– Rhys Hoskins pic.twitter.com/OLQi19v7TR

— Yahoo Sports MLB (@MLByahoosports) July 12, 2018
Now don't get me wrong. At first glance, this list of competitors is underwhelming. You don't exactly get a massive ratings boost with Alex Bregman hitting 380-footers into the third row. Nothing gets a child to love the game for life quite like watching an absolutely 'roided-out freak such as Sammy Sosa hitting balls over Bernie Brewer's slide. That's what you call a role model.
Anywho, enough about my childhood and failed attempt to make the big leagues. Here are the odds:
Not surprisingly, Bryce Harper is the favorite. In a field with a bunch of young (although Harper is also young) and relatively unproven sluggers, Harper is easily the most well-known player among casual fans. He's not having a good year by his standards, but is certainly capable of MVP-caliber performances. If he gets hot at his home field, there could be no stopping him.
The man with the second-best odds will get some double takes on the TV screen for sure. Brewers first baseman Jesus Aguilar had a few cups of coffee with the Indians between 2014 and 2016 before landing in Milwaukee last year. He had a decent year in 2017 with 16 bombs in 133 games, but that's nothing compared to this year. He's hit 23 homers in 82 games to go along with a .375 OBP. His 164 wRC+ (catch-all hitting stat) is the best in the National League. He's a "nobody," but he deserves to be there.
Also a "nobody" is Max Muncy of the Dodgers, owner of the third-best odds. In 96 games with the Athletics between 2015 and 2016, Muncy had five dongs. He already has 21 bombs in 70 games this year. He's on a 48-homer pace per 600 plate appearances. The guy can mash.
At +550 each are Rhys Hoskins and Freddie Freeman. You may remember Hoskins for his home run onslaught after being called up to the bigs last year, as he put up 18 homers in 50 games. This year hasn't been quite the same, as he's posted just 14 homers in 82 games, but there's no denying the 6-foot-4 kid has raw country power — the type acquired by chopping trees and carrying bales of hay rather than hitting the weight room.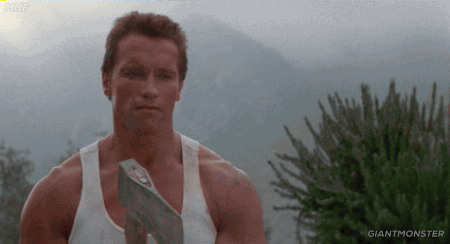 Freeman, like Harper, is one of just a couple proven veteran stars in the Derby. Even though he's more of an all-around hitter than a pure home run bat, Freeman has 30-plus home run power.
At +600, Javy Baez of the Cubs hopes to do some damage. When he was initially called up in 2014, Baez was an all-or-nothing type of hitter, striking out a ton and hitting the ball a long way if he could make contact. Since then, he's refined his approach.
This season has been easily his best at the plate, already racking up 18 bombs (five short of his career high) and posting a wRC+ close to 130, about 30 points higher than his career average. The electric Baez is a fan favorite in Chicago, and I imagine he will get some attention among bettors over the next few days.
Rounding out the list are Alex Bregman and Kyle Schwarber. Bregman, who I made fun of earlier, does have 19 homers, which is as many as he hit last year in his first full season. Sure, they don't go a long way, but they all count the same if they go over the fence. At 4.2 fWAR, Bregman's actually been the sixth-best player in the major leagues so far.
Meanwhile, Schwarber can hit them a long way. The big lefty actually slimmed down quite a bit this past offseason, but hasn't lost his power. He remains on a 30-plus homer pace and has actually become a much better all-around player this season. Considering his long odds, I expect bettors to take a gander at him, too.
How would you rate this article?