2018 AL MVP Odds: Value Bets and Players to Avoid
Credit:
Jim Cowsert – USA TODAY Sports
The Westgate Las Vegas Superbook has made me and other baseball fans happy by posting odds for the major MLB awards this upcoming season. To start, let's take a look at the AL MVP odds.
Last season, Jose Altuve took home the MVP award over Aaron Judge and Jose Ramirez. Altuve had preseason odds between 8-1 and 12-1 around the market, while Judge and Ramirez were both unlisted.
Of course, the annual favorite Mike Trout tops the list and rightfully so. I'm not one to bet on a 2-1 future that will be held up for eight months, so here are some of the names I'm eyeing.
Francisco Lindor (10-1): Last season, Francisco Lindor was a popular MVP choice at anywhere between 12-1 and 16-1, but unfortunately, his teammate Jose Ramirez stole the show. Ramirez had a solid 2016 season, but really burst onto the scene last year when his 91 extra base hits propelled him to 3rd in the MVP voting.
Lindor, not Ramirez, is the future though.
At the plate, Lindor decided to pull out the big stick in 2017. He went from slap hitter to dong slapper, increasing his extra base hit total from 48 to 81. Right now, the only thing holding him back is his OBP. He doesn't walk too frequently, so his offensive value is limited given his current plate approach. However, plate discipline is a skill that can be worked on. A little older, a little wiser, Lindor should see his hitting numbers improve again this year.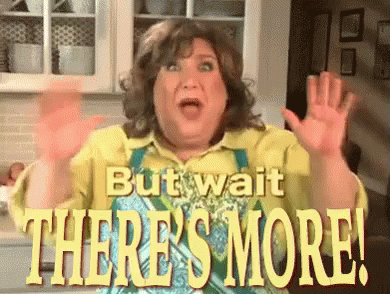 Since entering the league in 2015, he's accumulated the 3rd-most defensive value in the majors behind Andrelton Simmons and Brandon Crawford. His presence at shortstop and in the heart of the lineup for a team that could have a shot at 100 wins is enough for me. I'm hoping I can nab him in the 12-1 range when offshore sites post odds.
Carlos Correa (10-1): Last season, I had a Correa MVP ticket sitting pretty in my account at something like 16-1. Through the first half of the season, he was tied for 2nd-highest fWAR in the MLB with his teammate and eventual MVP-winner Jose Altuve. However, he ended up missing most of the 2nd half of the season with a torn thumb ligament.
With the Astros set to have another huge season, I have no reason to believe Correa will do anything but get better in his age 23 season…yeah, he's still 23. The former #1 overall draft pick was on pace for a 7+ WAR season and generally speaking, MLB players don't peak at 22. I don't see Jose Altuve putting up the same offensive numbers, as his .370 BABIP will surely regress. This should open the door for Correa to become the team's star.
Mookie Betts (20-1): The Red Sox had a solid team last season, racking up 93 wins just as they had done in the season prior. They did it in an entirely different fashion though, as the pitching staff put up great numbers while basically all of the hitters all took a step backwards. Mookie Betts was one of those hitters.
With no David Ortiz anchoring the lineup, Betts was "the guy" who had to get things done in order for offense to be successful. He was all right, but nowhere near as good as he was in 2016. His OPS dipped nearly 100 points, and while he still put up a 5.3 fWAR, he was just 8% better than the average MLB hitter.
With the Red Sox once again touting a true slugger in their lineup with J.D. Martinez in town, a weight is lifted off of Betts' shoulders. I can practically guarantee an improvement in offensive numbers and we already know he can be one of, if not the best defensive outfielder in baseball. I was imagining him being somewhere around 12-1 to 15-1, so I love the value we are getting here at 20-1.
Byron Buxton: (200-1) Long-shot time! The former number one prospect did not get his career off on the right foot. Oft-injured, strikeout prone, and just plain awful at times, Buxton was beginning to look like a Jurickson Profar-esque bust.
However, last year was different. Though Buxton still whiffed far too frequently for a player with his skill-set, he made some huge steps in the right direction.
In the first half of 2017, he was looking like his former self…a freak athlete who could barely hit his weight. In the second half, he was looking like Mike Trout Jr. Well, not quite, but very good nonetheless.
1st half: 283 plate appearances, .216 average, 5 HRs, 30.7% K rate, 22.4% soft hit rate, 59 WRC+
2nd half: 228 plate appearances, .300 average, 11 HRs, 27.6% K rate, 13.4% soft hit rate, 130 WRC+
While he still struck out too much for an elite speedster, he went from essentially one of the worst hitters in the league (59 WRC+ compared to the league average of 100) to a well above-average hitter. With his exceptional defense and speed, he's already adding plenty of value in the field and on the basepaths.
If he could put together an entire season of hitting numbers like that, we could be looking at a 7-8 WAR season, plenty good enough to put him in the MVP conversation barring a Mike Trout super-year. His case strengthens substantially if the Twins are a playoff team.
I was hoping to get this at anything above 50-1, so I'm pretty pumped to see 200-1 posted.
The "Do Not Bet" Team
You may not agree with all of my picks, but they all have the capability to contribute in a variety of ways and all have very high ceilings. The players I'm about to list may be more popular or have better track records, but they have limited ceilings or other reasons they should be treated with caution.
Before the odds came out, I was planning on including Giancarlo Stanton and Aaron Judge on this list because I figured they would be poorly priced. Not the case. I actually like both of their odds and would strongly consider a Judge 15-1 bet if I can get that price online.
Josh Donaldson and Manny Machado: These two guys are elite players, no doubt about it. However, both are the subject of trade rumors up the wazoo. The limited ceilings I was referring to don't apply to these two, but if they get traded to the NL at the deadline…you're screwed.
Shohei Ohtani: I know for sure that some folks will be betting on Ohtani because they think he's going to have Barry Bonds numbers at the plate and Pedro Martinez numbers on the hill. Don't be a dumb-dumb. Ohtani is expected to have somewhere around 200 plate appearances and to be honest, I'm not expecting all that much offensive output. If he doesn't start the season off well, we could see the Angels limit his at-bats even further and have him focus more on pitching. Pitchers win MVPs now and then, but only for historic seasons. He'd need to be in the running for the Cy Young and be a well above-average hitter for this dream to become a reality.
Nelson Cruz and Robinson Cano: These two aging Mariners are well known names, but they're old…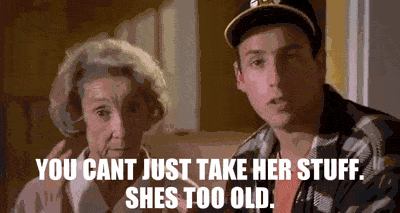 Cano came close to 40 bombs a couple of years ago, but did not reach 25 last year. He doesn't contribute nearly enough in the field or on the basepaths and cannot get on base enough to be considered an elite hitter.
Cruz is now a full-time DH and as David Ortiz knows, you're not winning an MVP as a DH no matter what you do at the plate.
J.D. Martinez: Speaking of DHs, J.D. Martinez said at his press conference last week that he still considers himself an outfielder.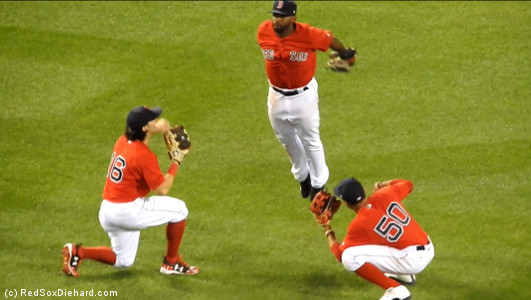 Hmm, I may be mistaken, but I think I already count three outfielders in the picture above.
Martinez will definitely get some reps in the field, but he'll be the starting DH most games. Unless he continues that 70-dong pace that he had with the Diamondbacks last year, he ain't winning jack squat (except hopefully the World Series).
Miguel Cabrera: Old, fat, slow, not very good anymore, etc. Miguel Cabrera was actually a negative WAR player last season and was not even good at the plate. His 2013 MVP campaign in which he won the triple crown was probably the last time we will see an MVP who is a bad fielder/baserunner.
If you have any problems with any of these picks/non-picks, feel free to berate me @marky_money.
Top Photo: Carlos Correa
Photo via Jim Cowsert – USA TODAY Sports
How would you rate this article?
This site contains commercial content. We may be compensated for the links provided on this page. The content on this page is for informational purposes only. Action Network makes no representation or warranty as to the accuracy of the information given or the outcome of any game or event.