2018 NL MVP Odds: Value Bets and Players To Avoid
Credit:
Jayne Kamin-Oncea – USA TODAY Sports
It's March Madness and as we all know, that means MLB awards odds are trickling out. My favorite time of year…
Anywho, the Westgate Las Vegas Superbook has posted odds for the four major MLB awards and I am pumped. I already broke down the American League, but can tell that the NL is going to be a bit tougher to digest.
Last season, Giancarlo Stanton finally unleashed his true potential by swatting 59 dongs en route to the NL MVP. In a rare occurrence, the reigning MVP winner is in the other league the following season. Even so, we have a very top-heavy odds list in the National League, headlined by upcoming free agent Bryce Harper.
Bryce Harper, the future $500 million man, tops the list at 3-1 and is honestly a fine play. The National League, as you'll soon find out, has more people I don't like than people I do. Especially at these prices.
Value Picks
Kris Bryant (4-1): I was hoping for a better price on Bryant, but we can wait and see where he opens across the offshore market. I am very bullish on Bryant this season and expect a bit of a bounce-back year from the Cubs as a whole. After coming out of the gates with a World Series hangover last year, they still managed a very strong second half. Bryant quietly finished with the third best fWAR in the NL at 6.7, but was underwhelming as far as traditional stats go (29 long dongs, 73 RBI). You can bet on him to improve those numbers, while still contributing in a large way in the running and fielding game. I'm praying to pick him up at 6-1 or so, but may have to settle at this price.
Corey Seager (15-1): I jotted down 16-1 the other day for a desired price for Seager (pictured above), but I suppose 15-1 will have to do…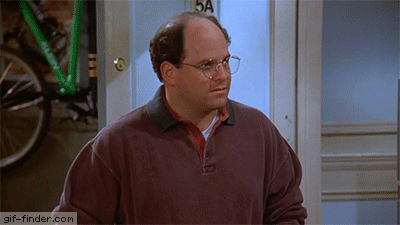 In my mind, Seager is basically the Francisco Lindor of the NL. Both play shortstop for elite teams and have very well-rounded skill sets. In his rookie season, he finished third in the NL MVP race, but had a bit of a sophomore slump last season, when he fell from 7.4 to 5.7 fWAR in nearly 100 fewer plate appearances.
He was a bit dinged up for much of last season, but if he's fully healthy you can never go wrong with a player with his ceiling on a team that good at this price.
Punt Plays
Trea Turner (80-1): Turner is a very compelling ballplayer and has a chance to lead the league in steals. If, and it's a relatively big one, he can hit for a bit more power and walk some more, he could become an incredibly good player.
Christian Yelich (200-1): If you're big on the Brewers, Yelich is not a bad play at this price. Like Turner, we'd need to see a bit more power out of Yelich for him to have a chance. He's also not a great fielder for a guy with his athleticism, but a simple change in how deep an outfielder stands can wildly change defensive metrics. Just ask Dexter Fowler.
Willson Contreras (300-1): One of the biggest mysteries in baseball these days is how to quantify just how good a catcher is at actually catching, but Contreras is definitely good behind the dish. He's also developed into one of the best hitting catchers in the majors, too. Not a bad price for the backstop of one of the league's top teams and a man whose potential is still somewhat unknown.
The "Do Not Bet" Team
It's easier to make cases for more players in the AL to bet on than the NL. In fact, here are compelling arguments to stay away from many of the names towards the top of the odds list.
Nolan Arenado & Charlie Blackmon: If you're on the Rockies, you have to put up video game numbers to even be considered for an MVP. I think Arenado is an exceptional ballplayer and can certainly see him winning fourth-consecutive Gold Glove and Silver Slugger awards, but it still won't be enough. Blackmon, on the other hand, just had his first career 6+ fWAR season and will be turning 32 halfway through 2018. Given his dependency on speed, as well as the aforementioned Rockies factor, this is a risk not worth taking.
Joey Votto: Votto came very close to his second career MVP, and would have done it too if it weren't for that darned Stanton. This is one of the only guys in the league that has a chance to win the award on a garbage team, but that's how good of a hitter he is. Having said that, you'd need to bank on him playing essentially every game of the season, putting up the exact same numbers as last year while hoping nobody else has a great year in order for him to win. Since he doesn't do much other than hit and plays for a bad team, he's at a disadvantage from the get-go. He's also going to be 34, and we haven't seen an MVP that old since Barry Bonds, who was naturally winning MVPs at 40 with no help whatsoever.
Paul Goldschmidt and Jake Lamb: Chase Field recently installed a humidor. If this was the cigar type, I'd have moved to Arizona and purchased season tickets, but no no. This is the type of humidor that  kills offensive numbers. I'm not saying these guys are going to become Punch and Judies, but I wouldn't be comfortable putting money on the line given the uncertainty of the impact these sopping wet balls will have.
Anthony Rizzo: Look, Rizzo is a fine player, but we know exactly what he is. There's no mystery as he lacks the ceiling some of these other gents have. He's put up nearly the exact same statistics in each of the past four seasons and has yet to be an MVP finalist in any. If his price were a bit juicier, perhaps I'd give it a chance, but I don't see it in the cards.
Yoenis Cespedes: Yo knows beisbol.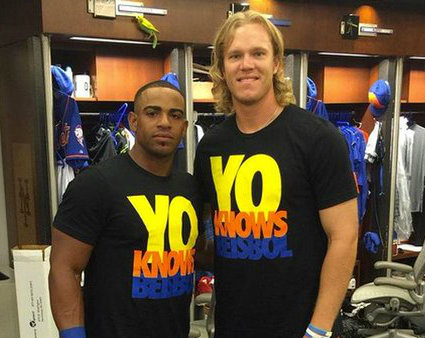 Yo also knows debilitating leg injuries. Cespedes has missed a substantial amount of time over the past couple of seasons due to nagging leg injuries and when he has played, it hasn't always been at 100%. His advanced fielding metrics have sharply declined since his career-best 2015 campaign. He's remained around a 130 WRC+ hitter (30% better than league average) in each of the past three seasons, but you're not winning the MVP with that type of production unless you're also a strong fielder. The last MVP to have a WRC+ that low was in 2008, when Dustin Pedroia (127) also won a Gold Glove.
Eric Hosmer: Nothing in Hosmer's career has suggested he can come close to winning an MVP, and he hasn't. His 14th-place finish in the voting this past season was the highest in his career. His career-best season, which amounted to 4.1 fWAR, was helped along by his career best BABIP of .351. He's going from one pitcher's park to another, so I wouldn't expect a power surge. We've basically already seen his ceiling and unless he can lead the Padres to a shocking playoff berth, there's absolutely nothing that suggests he could be an MVP candidate.
Daniel Murphy: Murphy went from good hitter in New York to great hitter in Washington. But he's also often banged up and is already questionable for the start of the season due to offseason knee surgery. He posts a high batting average every season, but doesn't help himself out a ton thanks to a relatively low walk rate.
How would you rate this article?
This site contains commercial content. We may be compensated for the links provided on this page. The content on this page is for informational purposes only. Action Network makes no representation or warranty as to the accuracy of the information given or the outcome of any game or event.