2018 NL Cy Young Odds, Value Bets, and Pitchers to Avoid
Credit:
David Kohl – USA TODAY Sports. Pictured: Zack Greinke
Yesterday we had the AL Cy Young and today we have the NL Cy Young…that's what I call March Madness.
Last season, Max Scherzer took home his second consecutive NL Cy Young Award, beating out Clayton Kershaw and fellow Nat Stephen Strasburg in the process. Scherzer was available in the preseason between 3-1 and 5-1 depending on the book, trailing only Kershaw.
How many Cy Young Awards in a row does a guy need to win to become the preseason favorite?! I guess the number doesn't really matter, as Kershaw will probably be the chalk for as long as he lives.
Kershaw is the better pitcher, but Scherzer is the more durable of the two. Over the past five seasons, Kershaw's 34.4 fWAR are tops in the bigs, followed by Scherzer's 29.3 and Chris Sale's 28.9. Kershaw, however, has managed 30 starts in just two of his past five seasons, while Scherzer has done so in NINE consecutive seasons. A true work horse. This is why he's been able to take home the award the past two seasons because in many ways, Kershaw has been better statistically.
So far at the Westgate Las Vegas Superbook, there has been some big action on Noah Syndergaard. Thor was my pick of the litter last season at 8-1, but as is often the case with pitchers, an injury derailed his season. You have to understand the risk you take when betting on a pitcher to go a full season in this day and age.
There has also been some action on Robbie Ray, who has gone from 30-1 to 25-1. The D-Backs' southpaw had the best season of his career with a sub-3 ERA last year, but there are a couple of things that scare me about him and they are a bit intertwined. His best skill is striking guys out and his 12.11 K/9 was second highest in the MLB behind Sale. However, he also walks a ton of guys, leading the MLB with a 3.94 BB/9. With so many batters either striking out or walking, his pitch counts can get high in a hurry, which is why he averaged fewer than six innings per start. If he can't go deeper into games and boost that inning count, winning this award will be hard regardless of his statistics.
Here are some names I like for value purposes, as well as others I suggest you shy away from.
Value Bets
Jose Quintana (30-1): You may have already read my pitcher win totals article…oh, you haven't? Quintana is one of the most underrated pitchers in the game and now that he's settled into the other side of Chicago, he has a chance to thrive. He has a strong defense behind him and a stacked offense to give him a chance to win every fifth day—something that could not be said with the White Sox.
I expect Quintana to be the ace of this staff by the end of the season. He has a good shot to push for 20 wins and a sub-3 ERA, which should put him in the race. It also can't hurt that he's started 30+ games in all of his full seasons at the big league level.
Zack Greinke (30-1): Earlier in the article, you may recall me somewhat dumping on Arizona's Bob Ray. All of that remains true, but there is something in favor of the Diamondbacks' pitchers this season. Humidors at Chase Field. Beautiful cedar humidors stocked with fine tobacco products.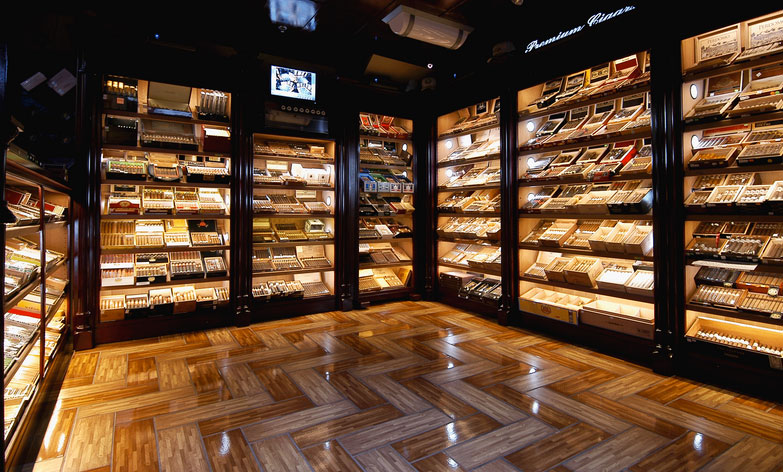 Actually, a baseball humidor with likely no cedar or propylene glycol gel to keep the nonexistent cigars fresh. Just how much of a factor the humidor will be remains a mystery, but it certainly can't hurt Greinke (pictured above). He finished 4th in the voting last year and should definitely have a better chance than the 25-1 odds suggest.
Punt play: Taijuan Walker (100-1): The former Mariners' top prospect did all right in his first season in Arizona, but his performance at home really weighed down his stats. His ERA on the road was more than a run better than at home and his FIP on the road was more than 1.5 runs better. He allowed more than twice as many dongs per nine innings at home, while allowing about 7% more hard hit balls and 7% less soft hit balls than on the road. He's always had a lot of potential and we may finally see it this year.
The "Do Not Bet" Team
Jon Lester (30-1): Lester has been a "very good" pitcher for about a decade now, but he's over the hill. After a 2016 campaign in which he finished 2nd in the Cy Young voting (thanks to a historically elite defense), his numbers came crashing back down to Earth and then some. His ERA and FIP were both the second worst of his career, his BB/9 rate dropped back toward his career average of three, and his fastball velocity, which had been sitting between 93 and 94 for almost his entire career, dropped below 92 for the first time. Now 34-years-old, you should not expect Lester to have the best season of his life.
Gio Gonzalez (50-1): 2017 was kind to Gonzalez, who put up one of the better seasons of his career when it comes to traditional stats, like ERA. However, he had a career low BABIP and career high left-on-base percentage to thank for that. These lucky numbers allowed for a 2.96 ERA, but his FIP was nearly a full run higher. Don't expect his luck to carry over to 2018.
Chase Anderson (60-1): Much like Gonzalez, Anderson sold his soul to El Diablo for some luck last season. He too managed career best BABIP and LOB% numbers, while also somehow managing an 8.6% HR/FB rate—an MLB-best number had he qualified for the ERA title. Nothing suggests this #3/4 caliber starter will be able to repeat or improve upon his 2017 season.
Jason Vargas (80-1): Laugh out loud price for a 35-year-old whose one career accolade was making the All-Star team last year due to wins, one of the most random stats.
Kenta Meada (100-1): Meada is about to turn 30, has been average in his first two seasons, and couldn't even keep his spot in the rotation last year.
Tanner Roark (100-1): Roark is a low-strikeout pitcher who has had wild variations in ERA throughout his career. Over the past three seasons, his FIP ranks 61st out of 123 qualifying pitchers. Very middle of the road, you could say.
That's it for me. Keep your eyes posted for more MLB content leading up to the season.
Top Photo: Zack Greinke
Photo via David Kohl – USA TODAY Sports
How would you rate this article?