BlackJack's Tuesday Plays: Betting on the Mets' Degromination to Continue
Another winning day for the good guys yesterday, brother. Today is no different than any other day: We seek, we hunt, we capture our prey. Our prey is the same today as every other day — wins. We crave them, we yearn for them, we need them. Wins are what keeps our blood pumping through our veins. Winning is our way of life. It is not a choice; it is the foundation of our system of living. So, with that said, let's go out and hunt what sustains us.
WINNERS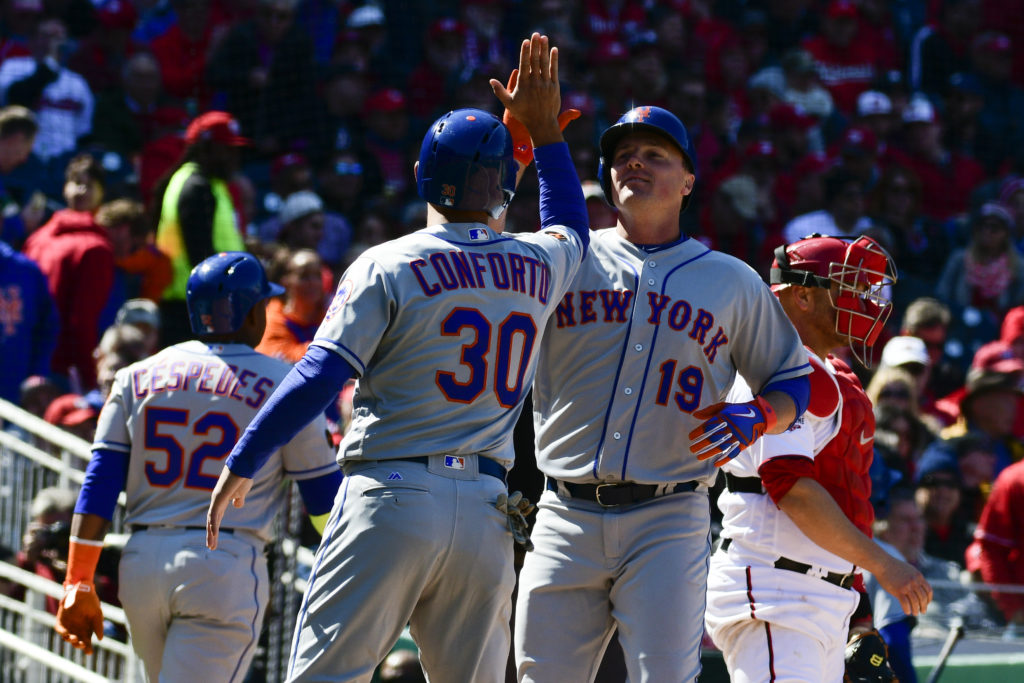 Credit: Tommy Gilligan-USA TODAY Sports
New York Mets (-194) at Miami Marlins
7:10 p.m. ET
Jacob deGrom is on the bump for the upstart New York Metropolitans tonight. He has been outstanding in his first two starts against the Cardinals and Nationals, going 2-0 with a 1.54 ERA. His counterpart tonight will be Caleb Smith, who is 0-1 with 4.32 ERA in his two starts. The Mets offense has been clicking on all cylinders, the starters look electric and the manager seems awake and capable. Things are great in Metsland right now. I don't know how long this can last, but if you think I'm backing a glorified AAA team against one of the elite young arms in baseball, you're delusional, brother. Let's find the sweet spot on this line and bet on deGrom to get the job done.
THE PICK: Mets -.5 first five innings (-135)
---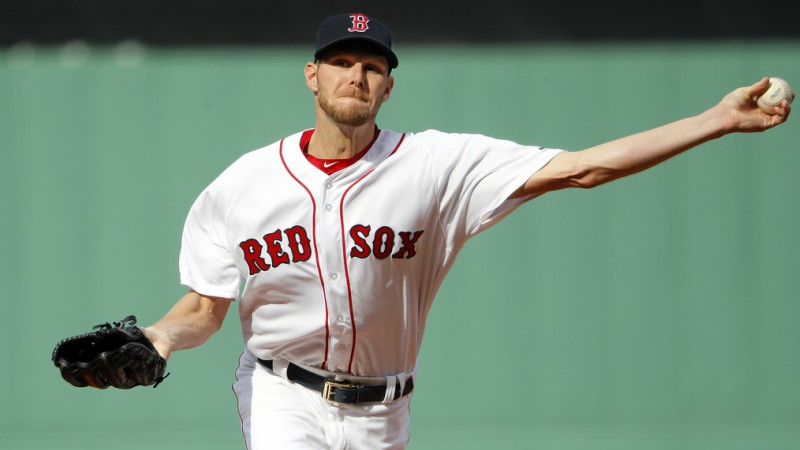 Credit: USA TODAY Sports
New York Yankees at Boston Red Sox (-145)
7:10 p.m. ET
The first Yanks-Sox game of the year, and baby is it a good one. We're at Fenway Park for a prime-time ESPN game, with two aces on the mound. Chris Sale has been outstanding in two starts, with only 1 earned run surrendered and 15 strikeouts. Luis Severino on the other side has been equally impressive, yielding two earned runs in his two starts, which also included 14 strikeouts. Giancarlo Stanton has never faced Sale, which should favor the Sox southpaw. Aaron Judge has faced Sale 12 times and is 0-for-12 with 10 Ks. I repeat: TEN STRIKEOUTS. On the other side, we have Xander Bogaerts out with an injury. I'm riding these two starters, but not the bullpen, because each of them have struggled early this season.
THE PICK: Under 3.5 first five innings (-125)
---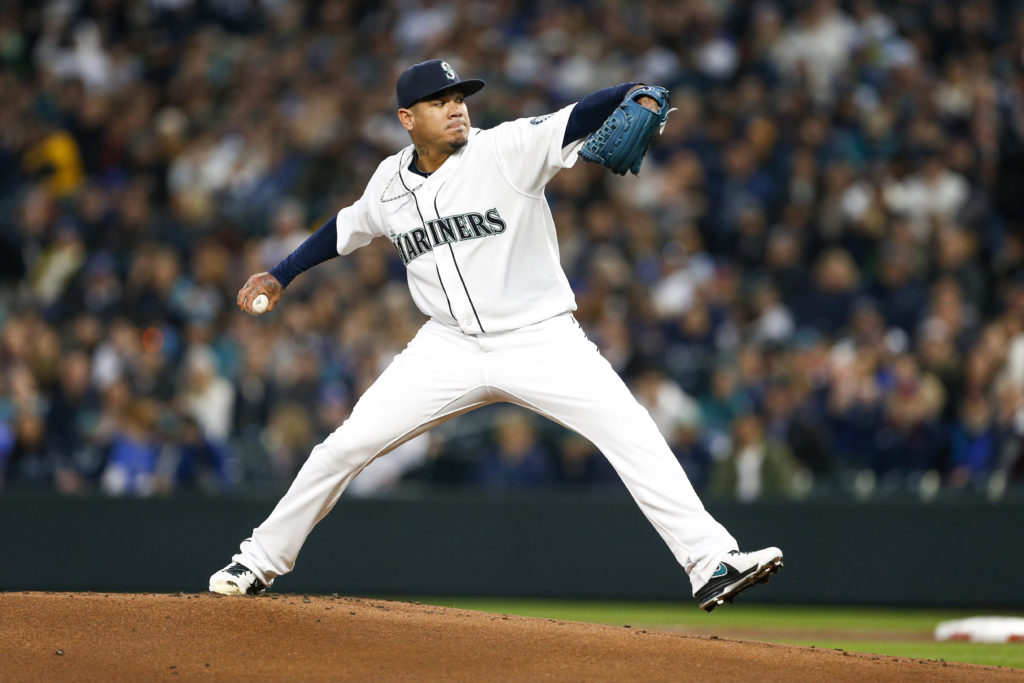 Credit: Joe Nicholson-USA TODAY Sports
Seattle Mariners (-109) at Kansas City Royals
8:15 p.m. ET
The Royals exploded yesterday for a 10-0 victory over these Mariners. That was by far their best offensive output of the season. The Royals offense stinks, plain and simple. Their pitching isn't much better. After your team gets blown out by 10 runs, this is when your ace generally steps up and acts as a stopper. King Felix is as good a stopper as you could want in this spot. I expect the M's to bounce back here with Hernandez on the mound and a decent price next to their name.
THE PICK: Seattle -109
---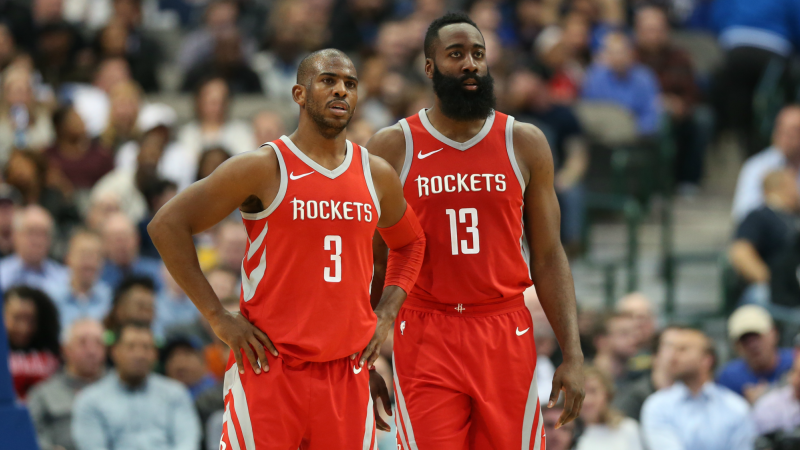 Credit: USA TODAY Sports
Houston Rockets (-8.5) at Los Angeles Lakers
10:30 p.m. ET
The Lakers are without Lonzo Ball, Brandon Ingram and Kyle Kuzma. The Rockets have sewn up the one-seed in the Western Conference, but they will be playing Harden, Paul, Capela and Eric Gordon tonight. While I expect the studs to get limited minutes, Houston should be looking to get back some rhythm before the playoffs after its loss to Oklahoma City. This game reeks of a backdoor cover by the Lakers down the stretch, but we'll play against that by taking the first half.
THE PICK: Houston 1H -4
Let's get out there and bring home dinner brother. We're having wins tonight. And every other night.