Marky's Tuesday Forecast: Summer Has Arrived
The Highlights
Summer has unofficially officially begun, and the weather is here to prove it.
A surprising stadium is boasting one of the best Weather Ratings of the year.
One game has by far the worst weather of the night.
---
Memorial Day has come and gone, and although the calendar states that there are a few more weeks of spring, summer has officially begun in the minds of many. I played 50ish holes of golf this weekend, and although the two NBA Game 7s didn't go the way that I wanted, I'm in a chipper mood to bring you the Tuesday forecast.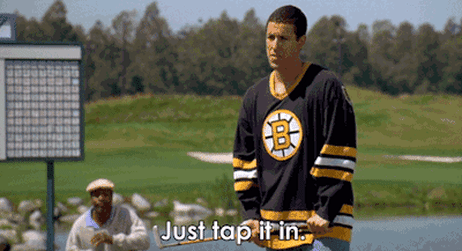 Some warm temperatures are expected at many of tonight's games, and as a result, we're seeing some high Weather Ratings, one of FantasyLabs' proprietary stats.
Top 5 Weather Ratings
Giants at Rockies: 93
Twins at Royals: 79
Mets at Braves: 76
Angels at Tigers: 66
Cubs at Pirates: 66
First off, we have the Rockies game. Shocker. Not much else needs to be said about that one other than the total has gone from 11.5 to 11 at Pinnacle.
However, the second game on the list currently has the highest Weather Rating all season not including games at Coors Field and Globe Life Park in Arlington. Historically, hitters have thrived in environments with a Weather Rating of 75 or higher, but not as much outside of those two ballparks.
At Coors and Globe Life: 5,019 matches, +1.12 Plus/Minus, 45% consistency, 18% upside, 8.9% ownership
All other parks: 3,008 matches, +0.50 Plus/Minus, 40% consistency, 18% upside, 6.1% ownership
Though the Plus/Minus and consistency levels are rather different, the sheer number of matches stuck out to me. Coors and Globe Life have more than 60% of the total number of MLB games played with a Weather Rating of 75 or higher. You can see that it's still a good spot outside of those two parks, but it's not quite the same. However, you do see ownership levels drop as a result, offering up some more contrarian opportunities.
The Braves game also features a rating over 75, but that will likely be the only one potentially affected by rain. At 15%, the chance for precipitation is low, but I believe I made my infamous "no rain promise" when there was a game with a 15% chance of rain … also in Atlanta …
Get those umbrellas ready, I guess!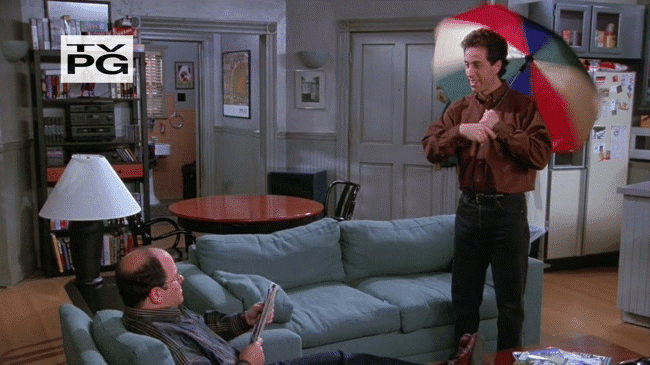 A handful of games occupy the 45-60 range, but one truly sticks out on the low end of the spectrum.
At just 19, Rangers-Mariners in Seattle easily features the worst rating of the night, with the Blue Jays-Red Sox game coming in next at 39. Temperatures will be below 60 degrees for most of the game, and winds will be blowing in from left field. Despite this, the total has been set at a pretty standard 8.5. Maybe it has something to do with the fact that a 33-year-old with fewer than 100 major-league innings is taking the hill for Texas.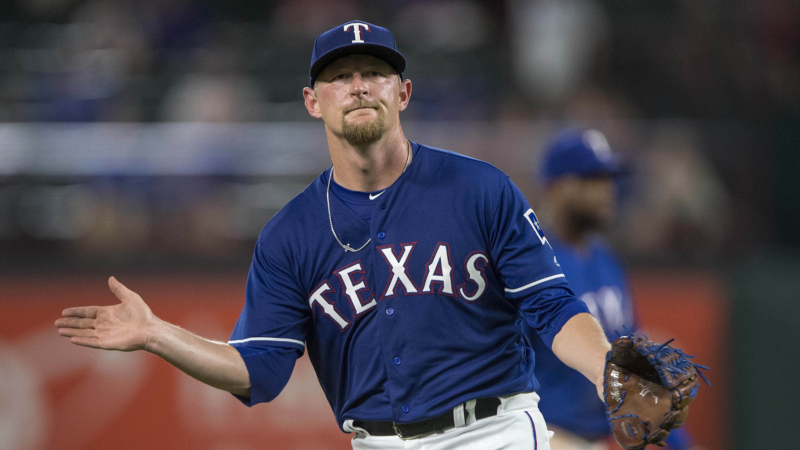 Credit: Jerome Miron-USA TODAY Sports Pictured: Texas Rangers starting pitcher Austin Bibens-Dirkx 
I think he's also the only person in the history of the world to have an "x" following a "k" in his last name.
Hockey is wrapping up, basketball might as well be over and baseball is soon to be king for a couple of months. Buckle up.