The Red Sox, Mets, Angels and Pirates Will Regress Soon
Credit:
Bob DeChiara – USA TODAY Sports.
Think your favorite team will win 120 games after a hot start? Think again, bozo.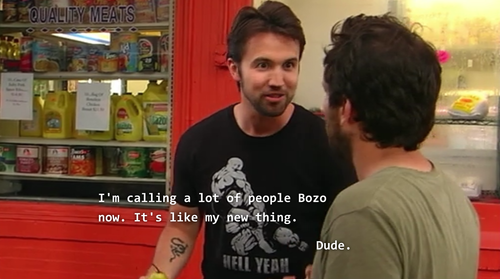 For all you believers in this season's hottest teams, I'm here to play devil's advocate. I've built some compelling cases that will surely disappoint even the most delusional die-hard fans. I have fancy data, too.
Sure, these teams can still end up with solid records, and in some cases great seasons, but they simply won't continue playing this well.
I will focus on four specific teams — including my beloved Red Sox — that will surely crash back down to earth after white-hot starts out of the gates. Let's take a look at each club and a few of the reasons why reality will bite them sooner rather than later.
All data through Sunday April 15th
Boston Red Sox (13-2)
Boston, baby. I hate to poke holes in my team's early success, but that's why they pay me. Let's take a look at some of the unsustainable reasons why the Red Sox have started out a franchise-best 13-2.
In important spots, the Sox have been dynamite both at the plate and on the mound, but luck has certainly played a part. Their opponents' Batting Average on Balls In Play (BABIP) of .139 is less than half of what one should expect over the long run. When hitting, Boston's BABIP sits at .361 in high-leverage situations. A little lady luck has helped both ways.
After a slow start, the Red Sox offense has really picked up as of late. At 5.93 runs per game, they now own the second-best offense in baseball. However, they've had a knack for getting hits with runners in scoring position. They own a slightly above average 108 wRC+ (catch-all hitting statistic) with nobody on base, but that number jumps to 167 with runners in scoring position. That rates higher than what Jose Altuve, Giancarlo Stanton and Joey Votto each posted last year. So yeah, that won't continue much longer.
Oh yeah, their record in one-run games is 5-0.
New York Mets (12-2)
Also with just two losses, the Mets own the best record in the National League. Similar to the Red Sox, they've had terrific luck in high-leverage situations:
High-leverage pitching BABIP of .143
High-leverage batting BABIP of .393
And also like the Red Sox once again, their record in one-run games is 4-0.
The Mets bullpen has also been bananaland good so far, as their 1.51 ERA leads the bigs. However, their 3.47 FIP gives us an ERA-FIP (Fielding Independent Pitching) delta of -1.96 — by far the largest in the league. For the layperson, that means that they've been ridiculously lucky. They've left 97% of baserunners on base for Pete's sake.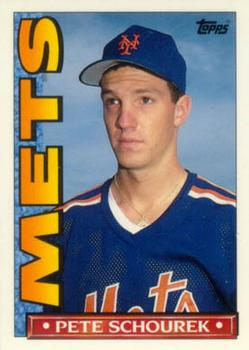 (Pete Schourek, who my father referred to as Pete Sure-loss when he played for the Red Sox.)
Los Angeles Angels (13-3)
The Angels revamped their offense over the past year. It started last summer, when they acquired outfielder Justin Upton. This offseason, they added Zack Cozart, Ian Kinsler and he-who-must-not-be-named. Those additions have all worked out wonderfully so far, as the Angels have scored a ridiculously impressive 6.44 runs per game. That simply isn't sustainable, especially since they have somehow managed that level of run production with a league-low walk rate of 6.4%. That's not a good sign. Walks are good.
Despite already using eight different starters, their pitching staff, led by you-know-who, boasts a very impressive 3.19 ERA, but a very average xFIP of 4.06. Other than Shohei Ohtani and Garrett Richards, they have a very mediocre rotation on paper. I would be impressed if their other starters won half of their games the rest of the way. Plus, if you've read some of my other articles, I expect Ohtani to come back to earth himself.
Pittsburgh Pirates (11-4)
Of the four teams, the Pirates' impressive start is probably the most surprising. In fact, I said to take under 77.5 wins when their win total came out. At 11-4, that doesn't look like my best call, but Pittsburgh won't continue winning at anywhere near its current pace.
Unlike the other three other teams, the Pirates have almost entirely relied on their offense so far. Their pitching has been meh at best, as their staff allows a very average 4.53 runs per game. That's also a full run higher than what the other three teams are allowing.
Let's get back to Pittsburgh's offense. Some of you may have noticed that I keep blabbering about "High-leverage BABIP". Well, the Pirates' offense has a .407 average in that statistic — the highest in the league. That will certainly come down.
They've also scored runs in big chunks, as their 11 home runs with men on base is tied for tops in the bigs.
I do think Gregory Polanco, who looks like a changed man, will continue his breakout season. The Pirates do also have some promising young arms, but they're still probably a sub-.500 team moving forward.
---
Top Photo: Boston, MA, USA; Boston Red Sox right fielder Mookie Betts (center) reacts with shortstop Brock Holt (12) after hitting a grand slam during the sixth inning against the New York Yankees at Fenway Park