Betts Moves to New AL MVP Favorite in Las Vegas
Credit:
Greg M. Cooper-USA TODAY Sports. Pictured: Mookie Betts
The Highlights
Mookie Betts is the new AL MVP favorite at the Westgate Las Vegas Superbook.
Mike Trout is still close behind in second place.
We also look at a handful of longshots offering value.
---
ESPN.com recently published an article stating that Mike Trout was on pace for the best season ever. At the time of its publication, Trout was on pace for 14.2 bWAR, 0.1 higher than Babe Ruth's record of 14.1 set back in 1923.
Sorry, Mike, thanks for the effort, but the oddsmakers like somebody else just a tad more.
Boston's leadoff hitter Mookie Betts overtook Trout in the odds race this weekend thanks to his equally torrid start. This marks the first time this season that Trout has not been favored at the Westgate Las Vegas Superbook. Betts was actually +100 before Sunday's game in which his teammate, J.D. Martinez, went Jumbo Dong x2 to tie him for the league lead with 15 homers. This dropped Martinez's odds from 12-1 to 8-1.
Betts leads the MLB in several statistical categories at the plate, while Trout has been a little more valuable in the field and on the basepaths, according to Fangraphs. Betts is better per Fangraphs' version of WAR, while Trout is better per Baseball Reference's version. What some folks may not know about the advanced defensive measures that are factored into these equations is that Betts is essentially penalized for playing right field, while Trout benefits from playing center.
If you read my preseason analysis, you'll know that I'm happy about this for a couple of reasons. First off, I'm a Sox fan and secondly, I picked Betts, along with a few others, to win the MVP. If Trout wasn't so darn good himself, Mookie could be running away with this thing, but I guess that's what I get for not betting on Trout in the first place.
With these two studs both around even payouts, there's a big drop to the next players on the list, led by Martinez at 8-1. Here are current odds at Westgate along with each player's WAR at Fangraphs.
With the exception of Josh Donaldson, who missed time due to an injury, all of the preseason favorites are still in the running. Two of my other picks, Francisco Lindor and Carlos Correa, are still within striking distance.
At this point in the season, I'd target Lindor and his teammate Jose Ramirez. Ramirez is available at 40-1, but has the third best fWAR at 3.1. I've honestly never been much of a Ramirez believer, but he's proving me wrong. I thought that his 2016 season was fluky, but he followed it up with a 2017 season in which he finished third in the MVP voting. I thought that was a fluke, and now he's on pace for like 10+ WAR.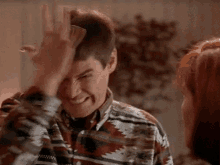 There isn't anyone else not in the current top 10 who intrigues me. It might take an injury to both Betts and Trout for one of them not to win it, but getting stud players at these big prices with four months left in the season isn't that bad of an idea. Plenty of baseball left, baby!