How the Astros-Yankees Game 4 Postponement Affects ALCS Betting Angles & Odds
Credit:
Brad Penner-USA TODAY Sports. Pictured: Masahiro Tanaka
The Houston Astros currently lead the New York Yankees 2-1 in their best-of-seven game American League Championship Series (ALCS).
Game 4, which was originally scheduled for Wednesday, has been postponed until Thursday due to rain.
Here is the updated schedule for the ALCS, which no longer involves a travel day:
Game 4: HOU @ NYY, Thursday at 8:08 p.m. ET
Game 5: HOU @ NYY, Friday at 7:08 p.m. ET
Game 6: NYY @ HOU, Saturday at 8:08 p.m. ET (if necessary)
Game 7: NYY @ HOU, Sunday at 7:38 p.m. ET (if necessary)
How does the condensed schedule impact the series, the teams and your bets?
Starting Pitchers for Games 4 and 5
All four starters from Games 1 and 2 will now be ready on regular rest for Games 4 and 5.
Thanks to the rainout, Masahiro Tanaka and Zack Greinke will reprise their Game 1 matchup in Game 4 — albeit in a different venue.
Neither the Astros nor the Yankees had announced a Game 4 starter prior to the rainout, though both had planned to go with a group of relievers, likely led by Chad Green (Yankees) and Jose Urquidy (Astros).
It remains to be seen how the teams will lineup their pitching for Games 5-7, and when either plans to spend their bullpen day.
The Astros have three options:1. Start Verlander in Game 5 on regular rest; use the bullpen in Game 6, and throw Cole on regular rest in Game 7
2. Start Verlander in Game 5 on regular rest, start Cole in Game 6 on short rest and take their chances with their bullpen in a Game 7
3. Start the bullpen in Game 5, and save Verlander and Cole for two home starts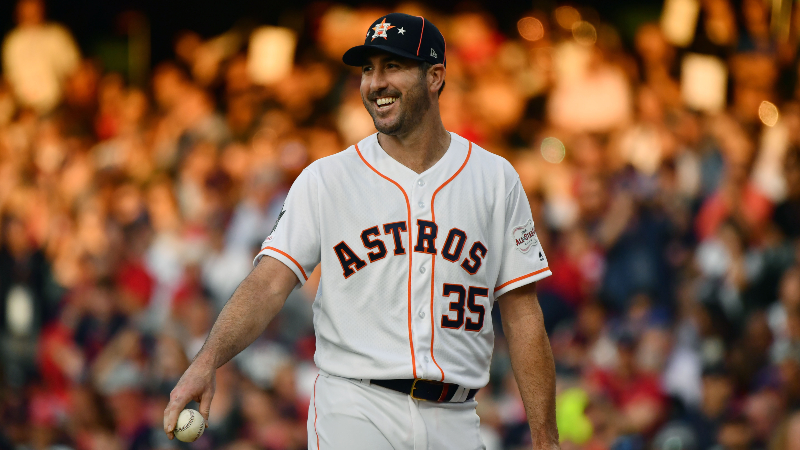 The Astros' decision might come down to whether they win or lose Game 4, but if Greinke and Verlander can win back-to-back in Games 4 and 5, the Astros would still have their rotation aligned on regular rest for the World Series.
The Yankees will likely use James Paxton in Game 5 regardless of their Game 4 outcome, after his 51-pitch effort in Game 2, but they could choose to deploy their bullpen first.
In Game 5 of the 2018 NLCS, the Brewers started southpaw Wade Miley against the Dodgers, who in turn played most of their right-handed bats.
The Brewers removed Miley after a leadoff walk to Cody Bellinger (five pitches), and immediately brought in righty Brandon Woodruff for 5.2 innings.
The Yankees could do the inverse in terms of handedness: Start a righty like Chad Green, make the Astros play their lefty bats, and then bring in the southpaw Paxton.
Yankees Bullpen Deployment
The Yankees take a slight hit due to the rainout for one reason — they previously had the advantage over the Astros in a head-to-head bullpen game, but now their piecemeal pitching staff will have to get through four consecutive games without an off day.
As a result, by the time that the Yankees get to their bullpen day in Game 6 or Game 7, those pitchers could already be taxed if Tanaka or Paxton falters early in Games 4 or 5.
The Yankees starters need to give them length over the next two days so that the bullpen is fresh for Games 6 and 7 in Houston.
This is why the Yankees could get ahead of the problem and deploy the bullpen in Game 5, while looking to slug their way to the finish line after the fact.
It seems unlikely that the Yankees would start Luis Severino on short rest in Game 6, but they do have to get there first.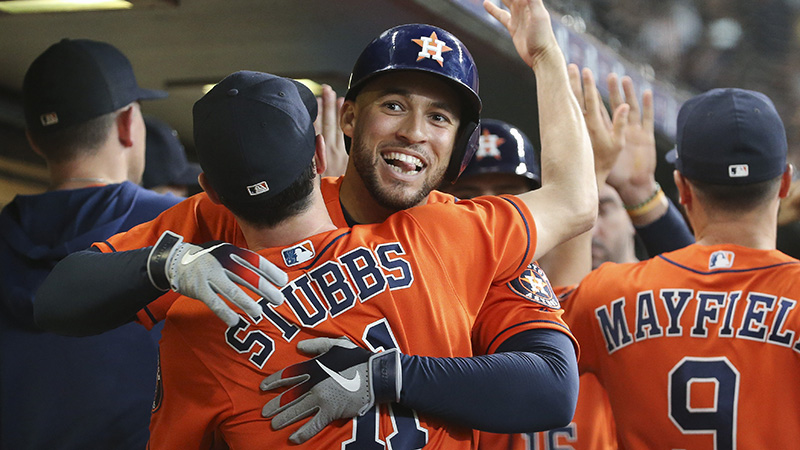 Series Moneyline Odds
Before Game 3, I noted that I would project the Astros as a -285 series favorite (implied 74%) with a win to take a 2-1 series lead.
Oddsmakers re-opened the Astros as a -300 favorite (implied 75%) before Game 4 and listed the Yankees as a +255 (28.2%) underdog.
Assuming that the bullpen day for both teams would now take place in Game 6, the Astros move up three percent to a -335 favorite (implied 77%) in my projections, meaning that I see a two percent edge on the Astros at a series price of -300.
I no longer project the Yankees as the favorite in any game in this series.
Getting the head-to-head bullpen matchup at home, rather than on the road, flips the Astros from a slight underdog to a slight favorite in that matchup, and makes them a more substantial favorite to win two of the next five games.
Stay tuned for an in-depth betting preview of Game 4, where I'll break down the matchup in full and pick out my favorite bets.
How would you rate this article?