MLB Betting Tip: Kershaw, Scherzer Among Pitchers Due for Regression
Credit:
Brad Penner-USA TODAY Sports. Pictured: Max Scherzer.
We're about a third of the way through the season, but there are still some statistical outliers out there.
There are some pitchers that have been very kind or unkind to bettors so far, including some big names.
Mark explains why each of these pitchers are likely due to regress going forward.
We're a couple of months into the MLB season and, for the most part, most of the wacky statistical outliers are starting to come back down to earth. However, there are still some starting pitchers out there who are winning or losing more often than they should.
At the end of the year, there will still likely be some anomalies that don't make much sense. How were Mike Fiers and Edwin Jackson two of the most profitable starters last year? Homer Bailey was bad, but was he 1-19 bad?
There's no predicting results like that, but here are a handful of fellas on both sides of the spectrum that I expect to regress towards the middle.
Note: These records are not the pitcher's personal win-loss records. They are the team's record when that pitcher starts.
Profitable MLB Pitchers
Lucas Giolito: 8-2 (+7.9 units)
I don't think you can find a more improved pitcher from last year to this year than Lucas Giolito. Through 10 starts, I honestly think he's improved on every statistic possible, both traditional and advanced.
2018: 6.13 ERA, 5.56 FIP, 6.49 K/9, 4.67 BB/9, 1.40 HR/9
2019: 2.85 ERA, 2.84 FIP, 10.35 K/9, 3.00 BB/9, 0.60 HR/9
The ironic thing about Giolito is that he was Chicago's most profitable starter last year too, but went just 14-18 for +2.9 units. Not bad for someone with a 6.13 ERA to be honest.
I basically have two concerns regarding Giolito's ability to keep winning at this rate. The first is that the White Sox just aren't very good. Even great pitchers struggle to win on bad teams, ask Jacob deGrom. The second is that I imagine we will see his stats get a bit worse over the rest of the year.
We're essentially seeing a new Giolito this year. Last year he threw a sinker about 20% of the time, but has shelved the pitch entirely this year. He's throwing more fastballs and changeups, which are working well with his secondaries.
Opposing teams and hitters have a way of adapting though, and should be able to figure out Giolito more as the season progresses. Unless Giolito adapts again himself …
Jordan Lyles: 8-2 (+7.7 units)
The Pirates probably weren't expecting much when they picked up Jordan Lyles this offseason, but he's been carrying a Pirates staff that hasn't gotten much out of its top arms.
The first month of the year, Joe Musgrove was mowing teams down left and right. He's since imploded.
Lyles, on the other hand, has continued his success throughout the season for the most part. His ERA is in the low 3s and his K/9 is more than one per inning — a career high for the nine-year vet.
Like Giolito, I don't expect him to continue to pitch at this level. At least Giolito is young and a former top prospect. Lyles is up over 800 big league innings with a FIP near 4.50. He has a low BABIP and HR/FB so far this year that will likely both go up, as well as a fairly high left-on-base percentage that I expect to drop.
The Pirates, as a whole, could be in for some tough times ahead if you believe in run differential. Though they are 26-27 on the year through Tuesday, they also have been outscored by 68 runs — the fifth-worst margin in the league. Even the 18-36 Royals have a better differential by more than 20 runs.
Andrew Cashner: 6-5 (+5.5 units)
Andrew "Cash Money" Cashner has been cash money for bettors this year, hence the nickname. It's a miracle that anyone on the Orioles is doing this well, especially Cashner and his 4.55 ERA.
Speaking of run differential, the Orioles are dead last at -109. It's a miracle that the O's have scored enough runs to win six of Cashner's starts given his relatively poor stats and Baltimore's horrendous bullpen.
Clayton Kershaw: 8-0 (+4.9 units)
With a perfect 8-0 record, Clayton Kershaw backers can't wait for the Dodgers ace to get the ball every fifth day. With this gleaming record, folks might think that Kershaw is back to his glory days. He's not.
At just 1.56 walks per nine, Kershaw continues to have excellent control. The rest of his stats aren't Kershaw-esque.
His 3.46 ERA and 3.75 FIP are both the worst he's had since his rookie season. Same goes for his 8.48 K/9.
Luckily for him, he plays for a really good team and an ERA in the mid-3s is still pretty darn good. The Dodgers will win most of his starts, but don't go out and hammer them at -200 or higher just because you see that Kershaw is on the hill.
Unprofitable Pitchers
Max Scherzer: 2-10 (-8.0 units)
What. The. H.E. Double Hockey Sticks is going on here?! If you decided to fade Mad Max every start this year, you'd be up nearly 14 units. And it's not his fault … like, at all.
Scherzer is striking out 12 batters per nine compared to just two walks per nine. Pair those elite numbers with an HR/9 of just 0.70 and you'd expect to see some wins.
One problem is that Scherzer himself is getting a bit unlucky thanks to a BABIP of .359. That has led to an ERA of 3.26, which is still good, but a run higher than his FIP.
The real problem is that Washington's bullpen absolutely blows. According to MLB Network, its bullpen has an 11.71 ERA in Scherzer's starts. Its ERA regardless of who starts is 7.14 and it's practically June. He's going to need to refuse to come off the mound going forward.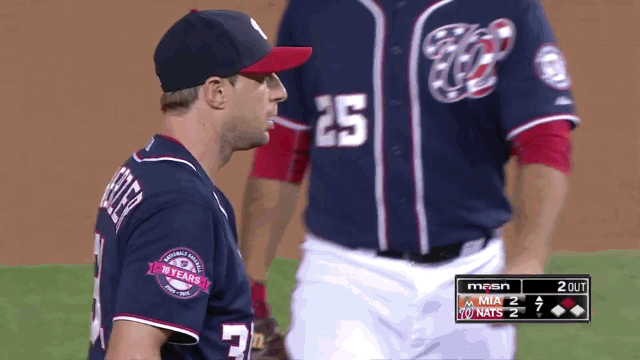 I can't say by how much, but the bullpen will get better as the season goes on. I think it's literally impossible for it to stay this bad. Maybe if you want to back Scherzer you should consider doing so on the F5, though.
Chris Sale: 3-8 (-6.6 units)
The Red Sox have been nearly as bad in Chris Sale's starts, but Sale is partially to blame. We all saw how he pitched in his first handful of starts this year, he just wasn't himself.
During the month of May, he has been himself and the wins are coming slowly but surely. His 2.23 ERA during the month and 56 strikeouts over 32.1 innings are the epitome of Chris Sale.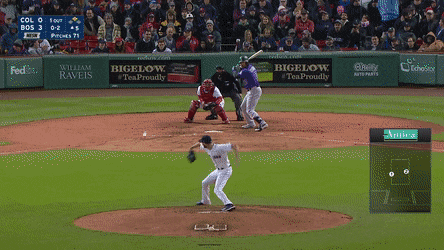 Sale was basically fade fodder for the first month, but is back to being an elite pitcher.
Chris Archer: 1-7 (-6.4 units)
Austin Meadows and Tyler Glasnow for Chris Archer. What a heck of a trade.
Archer is easily having the worst season of his career, largely due to his very high walk and home run rates. He's never had great control, but his 5.31 BB/9 is far higher than his career average of 3.
With so many free passes and a HR/9 of 1.77, it's not surprising that he has an ERA approaching 6. Considering we're talking about a guy with a lot of talent and over 1000 big league innings with much better success, I don't want to overreact about an ugly 40.2 inning stretch.
It's very ugly, but I would expect him to pitch more like his former self for the rest of the season rather than the shell of himself that he has been.
Jacob deGrom: 4-7 (-4.0 units)
Oh no, not Jacob deGrom again! After a Cy Young season in which the Mets went just 14-17 in his starts, deGrom is once again getting crappy luck.
Sure, he has not been as good this year as he was last year. His strikeout rate is about the same, but everything else is a bit worse. Nevertheless, this is someone who should be winning more often than losing.
In his last start, the bullpen allowed seven runs in three innings to lose the game 9-5 against the Dodgers. In back-to-back starts at the beginning of the month, he went a combined 14 innings with two earned runs. The Mets scored zero runs in both games.
Losing deGrom's starts is becoming a Mets tradition, but you have to think they start winning at some point. They are the Mets for a reason, though …
How would you rate this article?