Marky's Tuesday MLB Forecast: Is Angels-Red Sox Total Too High?
Credit:
Noah K. Murray-USA TODAY Sports. Pictured: Red Sox lefty David Price
The Highlights
Arlington tops Tuesday's Weather Ratings, while Boston surprisingly sits in the cellar.
Two games have a serious possibility of postponement, while two others might be delayed.
---
A couple of rain delays that were expected yesterday occurred in two MLB parks. Tonight …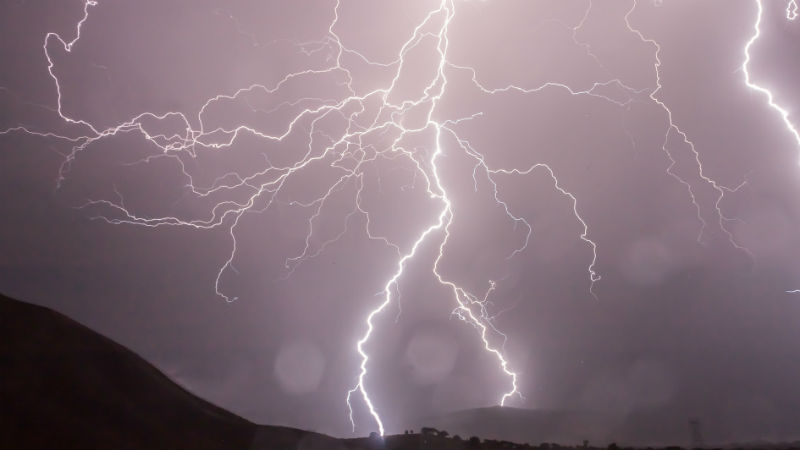 .. .looks scary. That makes my meteorologist life tough in the midst of the hot dog season … SMH.
Nevertheless, we must tackle the situation at hand.
"Where there is weather, there is a weatherman." — Marky 3:14
Highest Weather Ratings from FantasyLabs
Padres at Rangers: 87
Indians at Cardinals: 74
Twins at White Sox: 71
The Padres and Rangers will once again be in the best hitting environment, with temperatures pushing 100 at the start of the game and remaining in the 90s throughout. As Josh described in his sharp report, sharp bettors are on the over. Total bets are practically split, but the over is receiving more than 75% of dollars and has subsequently moved from 10 to 10.5
The next two highest games both come with a catch …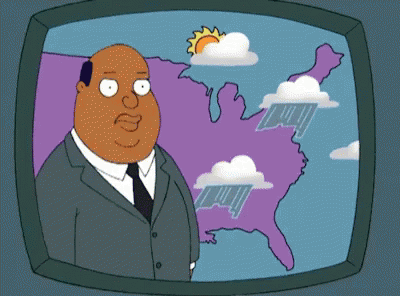 Similar sharp action on the over is taking place in the Cardinals game despite Corey Kluber pitching for the Indians. Total bets are basically split, but about 3/4 of the money on the over has caused the total to go from 7.5 to 8.
Lowest Weather Ratings
Angels at Red Sox: 29
Rockies at Giants: 32
Pirates at Mets: 35
Yankees at Phillies: 35
To my surprise, the Red Sox game has the worst Weather Rating despite winds blowing out and close to room temperatures. These ratings factor in a variety of metrics, however, including humidity, stadium elevation and more, so sometimes you just have to listen to the data. With the total moving from 9.5 to 10 so far, perhaps it's a good time to put the ratings to the test and bet the under.
Some very standard San Francisco weather (wind blowing out, temps in high 50s) will bless the Rockies' and Giants' pitching staffs. Meanwhile, subpar conditions remain in the Mid-Atlantic as Philly and New York are tied with a 35, and Baltimore (39) isn't too far behind.
Rain
There is a lot of rain in the forecast, if you didn't already catch that. Each situation is a bit different, and they all have varying levels of riskiness if you're playing DFS.
Let's start with the riskiest game in my mind.
Twins at White Sox: According to Weather.com, there's a Flash Flood Watch until after midnight (generally they like to play the games before midnight) that includes a risk of some severe thunderstorms. As far as precipitation percentages go, there's a 50% chance or higher every hour of the night starting at game time. Proceed at your own risk.
Indians at Cardinals: This game is almost as bad as the White Sox game, but perhaps making it worse in some folks' minds is the fact that Kluber is pitching. Nobody's going to go out on a limb to roster Lance Lynn or Reynaldo Lopez. People will go out on a limb to roster a stud such as Kluber, so here's what I am seeing. Even though there is no need for kayaks or inflatable devices like there is in Chicago, there is a very good chance Busch III will have thunderstorms. The hourly forecast shows a bit of a lull around game time, but with high chances of storms before and during the game, playing Kluber or anyone else will be a gamble. I guess we all like to gamble a little bit, eh? Why else would you be reading this?
Reds at Braves: Though it's nowhere near the Midwest geographically, Atlanta will also have some scattered thunderstorms tonight. This probably won't be an issue for starting pitchers, as the storms are more likely to occur later than earlier, but it's possible this winds up getting called early or has some later-inning rain delays.
Athletics at Tigers: This game is nowhere close to the first three in terms of riskiness in my mind. Even though the same weather system that's plaguing Chicago and St. Louis will eventually move its way into Motown, it shouldn't come until after the game.