Marky's Monday MLB Forecast: deGrom's Rough Draw at Coors
The Highlights
Coors Field returns with a nearly perfect Weather Rating.
San Francisco has easily the best pitching weather on the 11-game slate. 
Legitimate chances of delays and rainouts accompany the hot, humid weather. 
---
The Coors Field addicts have had a rough week away from the Motherland. The past six Rockies games have been a total bore … only 76 total runs scored.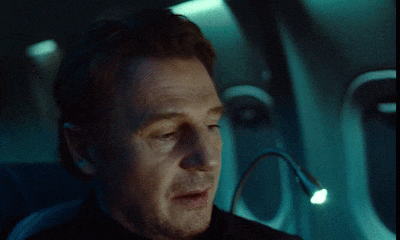 Not to worry, because Coors Field is back! It's back in a big way, too. BUT … there's a bit of a catch. Coors and a few other parks may require an umbrella this evening. More on that in a bit.
Here is the breakdown of today's Weather Ratings provided by FantasyLabs.
Highest Weather Ratings
Mets at Rockies: 97
Brewers at Pirates: 75
White Sox at Indians: 75
Cardinals at Phillies: 75
Rangers at Royals: 74
Everyone knows by now that Jacob deGrom has been getting porked as of late thanks to his lowly Mets teammates. He goes out and shoves every fifth day, but thanks to no offense, the Mets end up losing his starts way more often than they should. He's allowed five earned runs in his past five starts and the Mets have lost every one …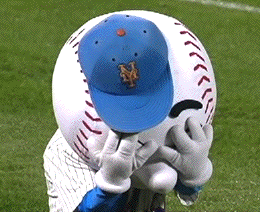 Mother Nature will do her best to help the Mets score runs tonight, but unfortunately, she's a two-timing, backstabbing, dirty, rotten double agent. New York's ace should get some more support, but he'll have to be his usual dominant self in order to limit runs in this brutal hitting environment. Even though over 70% of bets are on the under, the total remains at 9.5.
Four other games are all popping off right around 75 and all will feature temperatures in the 80s with winds blowing to left or right.
Lowest Weather Ratings
Marlins at Giants: 25
Diamondbacks at Angels: 38
The Bay Area is apparently immune to heat waves, as it will be boasting its typical high-50s temperatures and a sea breeze blowing out to center field.
The Diamondbacks-Angels Interleague affair is the only other game with a Weather Rating below 50 on the night. Bets on the total for this game are essentially split, but some serious sharp action on the under has pushed the total down from 8.5 to 7.5.
Rain 
There are rain threats this evening and you can practically be sure to see at least a rain delay or two. You know what, I'm going to give it a Rain Delay Guarantee™.
Dodgers at Cubs
This game could easily be postponed, as thunderstorms — including some strong ones — will be in the area from about 6 p.m. local time until midnight. You'll need some guts to roster a pitcher in this game … hitters, too.
White Sox at Indians:
A very similar situation will be going down in Cleveland, as big batches of thunderstorms are expected for much of the evening. However, I think there's a decent chance to start the game and potentially get a full five innings in if the storms can hold off.
Brewers at Pirates:
The same batch of rain that will hit Cleveland is also making its way toward Pittsburgh. However, that may not be until late in the game or even after it concludes. I doubt we'll see a rainout in Pitt.
Mets at Rockies:
Say it ain't so! Playing bats in Colorado comes with a bit of a caveat tonight as there is a chance for rain. If you are inclined to roster deGrom, I wouldn't be too concerned because any rain delays will likely come later in the game.