National League MVP Value Picks: Buy Low On Kris Bryant, Corey Seager
Credit:
USA Today Sports. Pictured: Kris Bryant, Corey Bryant
Bryce Harper (+500) is favored to win the 2019 National League MVP award, but Mark Gallant has identified four value bets.
Bounceback candidates Kris Bryant (+1200) and Corey Seager (+2500) are in perfect buy-low situations. See the other two players Gallant is eyeing.
The American League MVP is kind of tough to bet on thanks to Mike Trout. The National League has no such conundrum, though.
Nobody really has a Trout-esque ceiling in the NL. In fact, I would say that there are at least a few better all-around players in the AL than the NL's best player — which is a title that is certainly up for debate.
Since the field is more open, I believe there's more opportunities to find betting value for the NL MVP. Especially because Bryce Harper, who I personally believe is overrated, is the favorite at +500.
Maybe you won't agree with my picks, but first we'll run through guidelines to follow if you plan on making your own.
What to Look for When Making NL MVP Picks
Multiple Tools and High Ceiling
Mookie Betts actually posted a higher single-season fWAR in 2018 than Trout ever has.
Like Trout, Betts boasts a very high ceiling thanks to his ability to contribute at the plate, in the field and on the base paths. If you don't possess either of the latter two skills, it'll be tough to accrue a high WAR. And sorry, even if you don't like WAR, the voters are paying attention to it at this point.
You want someone who, if all things go right, can reach a WAR of at least 7-8.
Here's how many fWAR each of the 10 MVPs have had over the past five seasons:
<7: 0
7-8: 5
8-9: 2
9-10: 2
10+: 1
Power Potential
While it's not a necessity, the ability to hit home runs is a key to winning MVP.
I'm not saying that you need 40-HR power, but the ability to hit 25 or so makes a big difference. If you can hit 25 jacks, get on base a ton and hit a lot of doubles, you're going to end up with a great slash line.
Of the 36 position players to win MVP this millennium, only five have had fewer than 25 home runs: Jose Altuve (24 in 2017), Buster Posey (24 in 2012), Andrew McCutchen (21 in 2013), Dustin Pedroia (17 in 2008), Ichiro Suzuki (eight in 2001). And for what it's worth, I'm pretty sure Suzuki and Pedroia wouldn't win in this era with the type of seasons they had.
Athleticism
I think Miguel Cabrera is going to be the last guy for a long time to win the MVP and have the body of Babe Ruth.
This kind of aligns with my first point: Older, slower guys who don't contribute (or potentially hurt their teams) on the base paths and in the field have a limited ceiling.
Now let's dig into the latest odds from the Westgate Las Vegas SuperBook. Harper and a few other names have already been hit by early bettors.
National League MVP Odds
Value NL MVP Picks
Kris Bryant +1200
I liked Bryant to win the 2018 NL MVP … at +400.
Looks pretty stupid in hindsight to be honest, but you can understand why I was happy to see him at +1200 this season.
Much like Carlos Correa, Bryant is coming off the worst season of his career thanks to plaguing injuries. And there are actually many similarities between these two guys:
I bet on them to win MVP in 2018 and 2019
They both played about 2/3 of the 2018 season
They both dealt with injuries
They both had career-worst home run totals, batting average, fWAR, hard-hit%, avg. exit velocity and HR/FB%
They're both oozing with value in 2019
Correa dealt with a back problem and a deviated septum while Bryant dealt with a shoulder injury. Bryant is already saying there's a "night and day" difference this spring and that his shoulder already feels completely better.
While some folks might be scared because of his disappointing 2018, I believe that it's only created value. I was able to find Bryant at +1500, so do some shopping.
Corey Seager +2500
While Bryant was able to play most of the season — albeit not at 100% — Seager was limited to just 26 games before being shelved for the season after undergoing Tommy John surgery.
Seager also had arthroscopic hip surgery … which is honestly something you want to look for in all of your MVP candidates. Should've added that to the list at the top.
Seager's 2016 season, in which he won Rookie of the Year and finished third in MVP voting, saw him post an fWAR of 7.0. He finished with 5.9 in 2017. Last season was obviously lost, but when healthy, he's one of a handful of guys in the National League capable of reaching an MVP ceiling.
I'm not too concerned about his health at this point. And at 25-1, the fact that he missed most of 2018 has opened up lots of value. In fact, I've seen him at 50-1 at two other books! That's what I got him at and I advise you to do the same.
Ronald Acuna Jr +2500
Acuna burst onto the scene in electrifying fashion last season. The Braves' young slugger was bopping leadoff dongs left and right, finishing with 26 homers in just 111 games.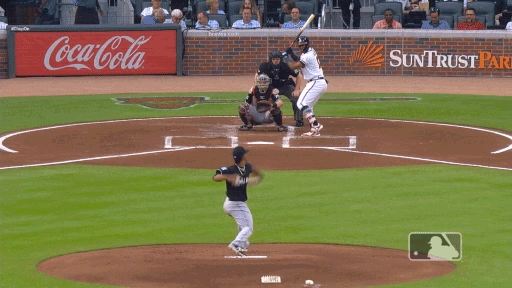 He's a little older (21), a little wiser and should be a little better at baseball in 2019.
He's already shown the ability to hit for power and draw walks, which is impressive for someone at his age. But where I think we'll see more marked improvements is in the outfield. Acuna is fast and athletic, but his advanced metrics in left field weren't very good. Experience should certainly help with that, and I'm sure it's something they're having him work hard on in spring training.
With a potentially elite bat and an improved glove, Acuna could end up with a very high WAR. And if his Braves end up on top of a competitive NL East, he could get a bit of a boost from the voters.
Trea Turner +6000
Perhaps overlooked thanks to Harper, Turner has developed into a very good all-around player. He played all 162 games in 2018 and ended up being the 14th-most valuable fielder and fourth-most valuable baserunner per FanGraphs.
Add that together with an average bat and you get 4.8 fWAR: Great, but not excellent.
I think his baserunning speaks for itself, as he was one of just eight players (of nearly 600) with a sprint speed of 30 feet per second or faster. His glove has gradually improved, but his bat has been kind of unpredictable.
In an injury-shortened 2016, he posted a wRC+ of 146 in about half a season. The past two years have been a tick above league average.
At 60-1, I'll hold out some hope that his bat reaches its full potential and he stays healthy.
How would you rate this article?